Millennium Park wedding photos | Chicago Beach wedding, Lake Michigan | Jessica and Caleb
Jessica and Caleb got married on 09/09/09! Cool wedding date, I wonder if she picked it so he can easily remember ? 😉  Jessica decided to try e-harmony after being harassed by her mother for months. Valentine's Day weekend was free, so she decided to try it. That's when she was matched with Caleb.  A lot of my couples meet on line, especially on e-harmony! It works people!
The Bride got ready at the Palmer House Hilton, truly one of the most beautiful Hotels in Chicago.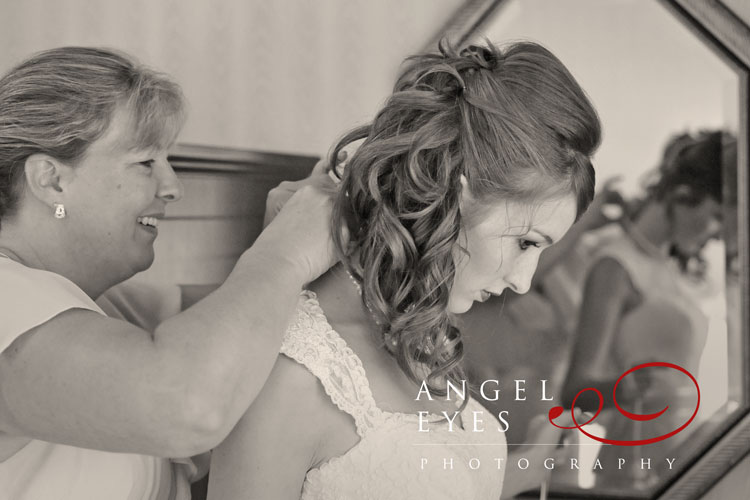 You are looking at one of my future models, when she ends up in a magazine I get to brag that I discovered her.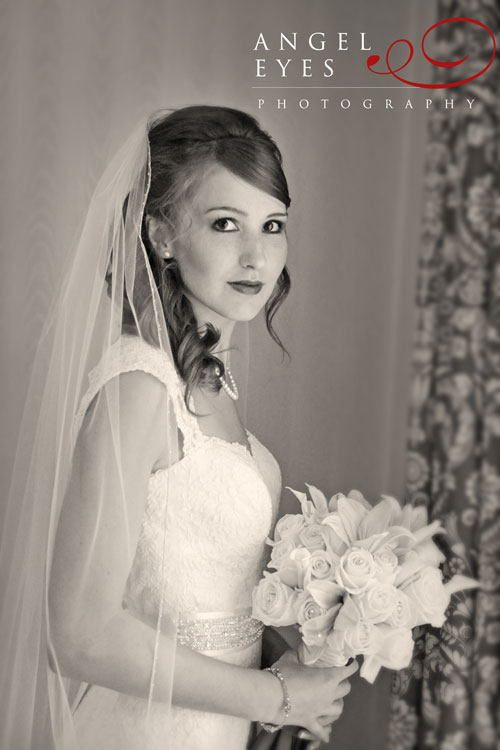 The little flower girls.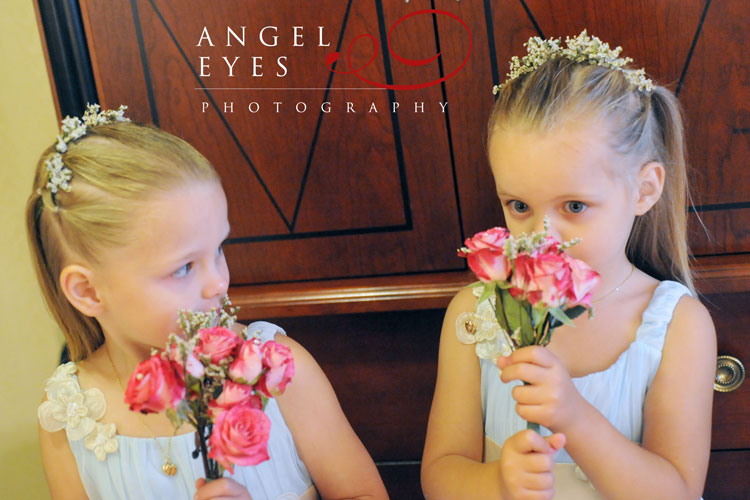 The wedding was on the beach. I'm totally in love with long veils, they look so beautiful blowing in the wind.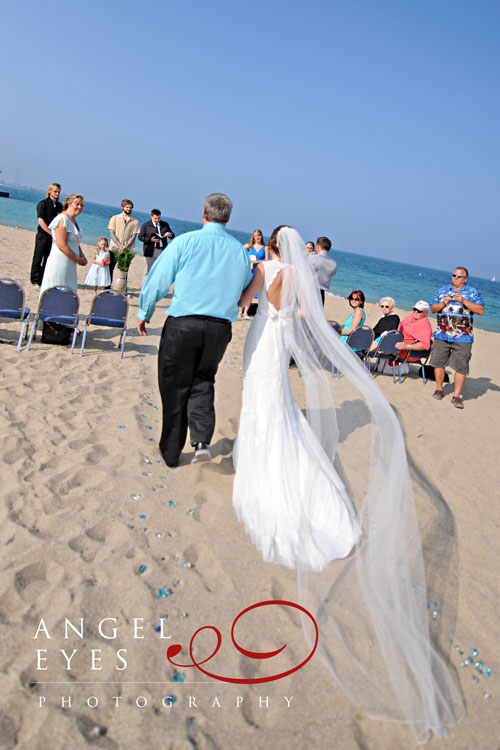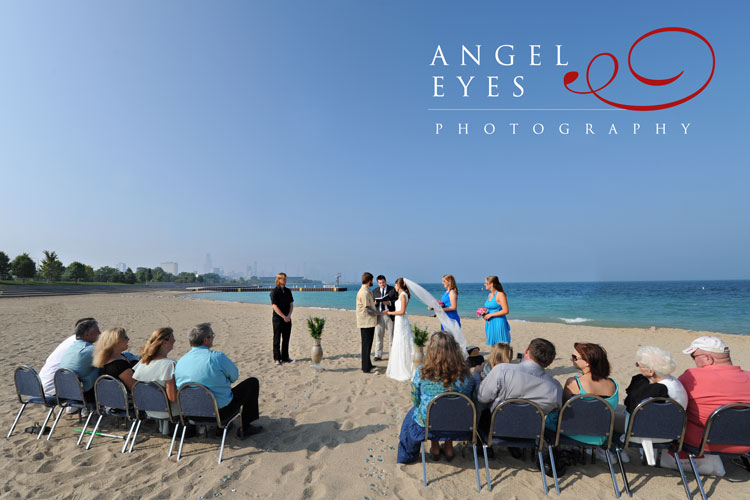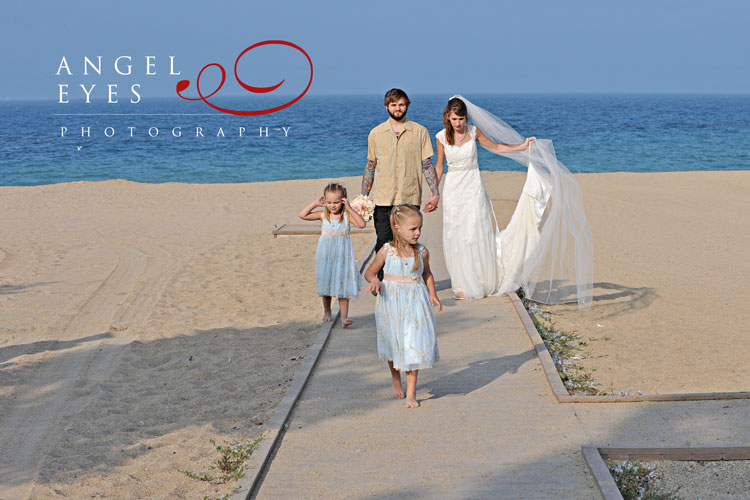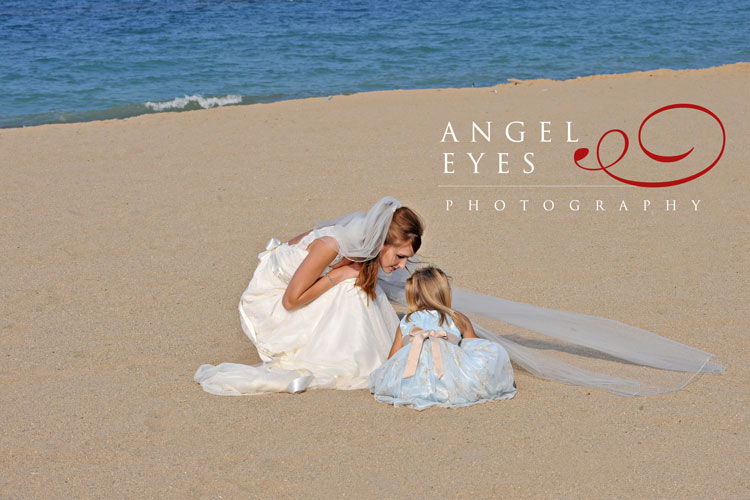 Jessica wanted to elope, but her Mom told her she'd  be REALLLLLLY  upset if they did. Jessica wan't too interested in the wedding planning . She only told her bridesmaids to wear blue, so they each shopped for their own dresses. Her sister, Amanda, did all the flowers and her cousin, Alicia, did her hair.  According to  her Mom the only thing she wanted from her wedding day was a great photographer. 😀  And I'm guessing great photos 😉   Jessica told me to take all the time I need to make sure we had amazing photos,  I was thrilled beyond belief.
These photos below were shot in a 2-3 hour time span…this included multiple locations and driving. I realize that  most weddings do not allow for that kind of time line, there's the option of seeing each other before the ceremony and doing the portrait shoot ahead of time. Or there's always the 'Day After' option…when you put your wedding dress on again and we take our time shooting and having fun.
This is one of my absolute favorites taken on the beach right after the ceremony.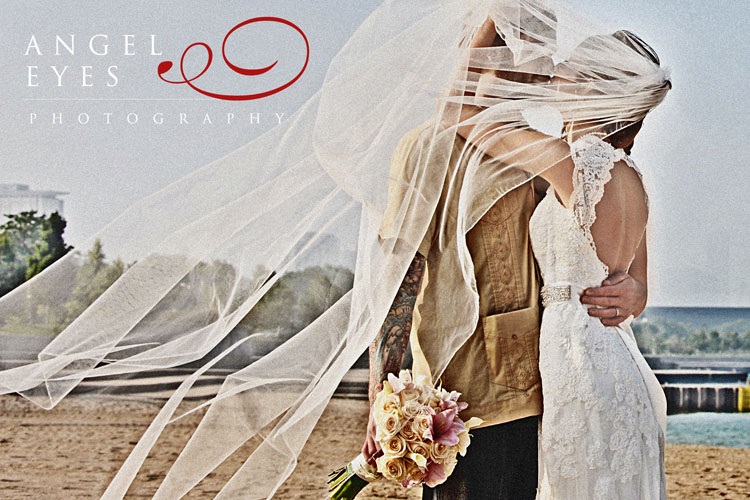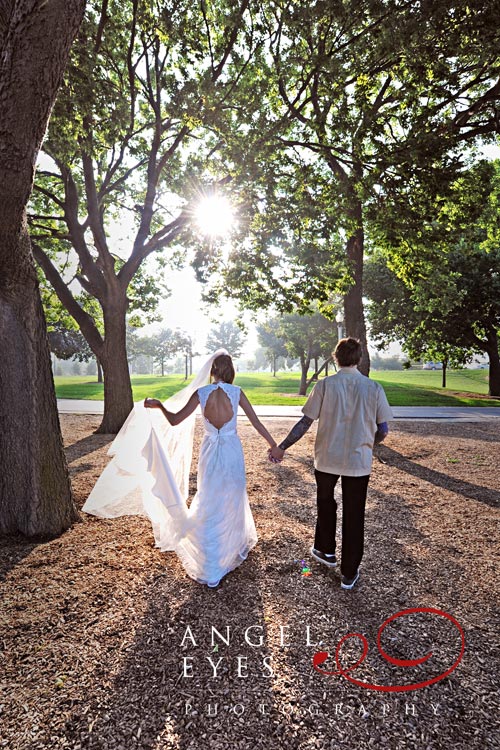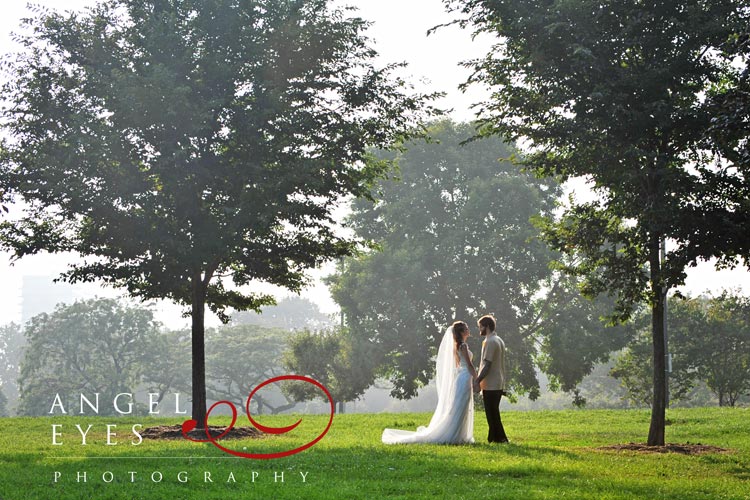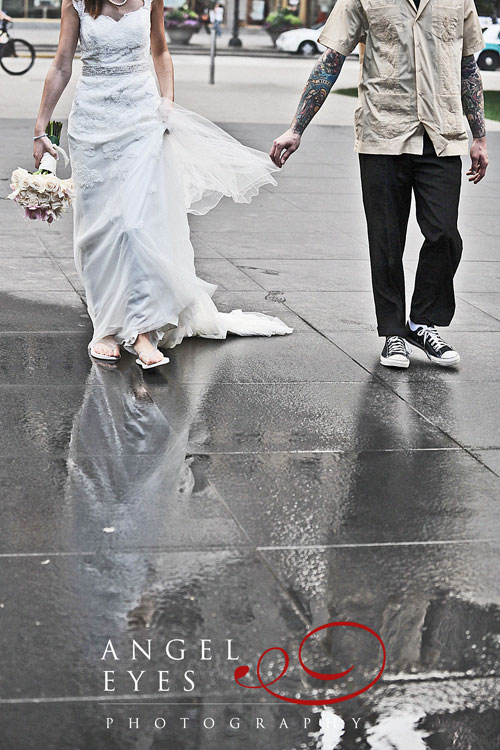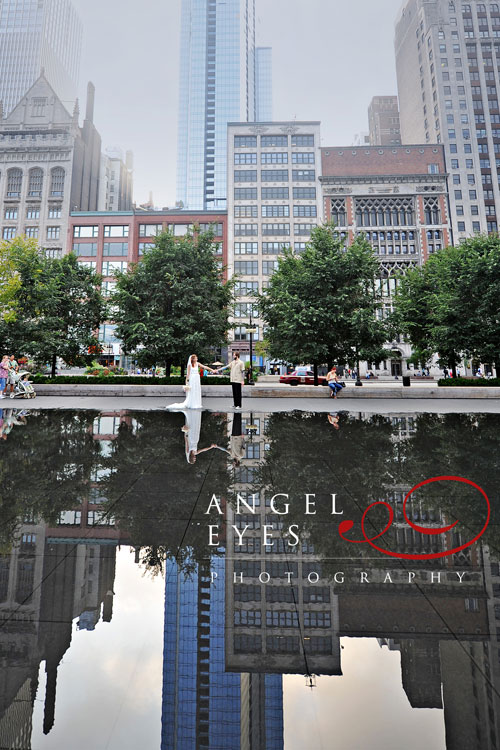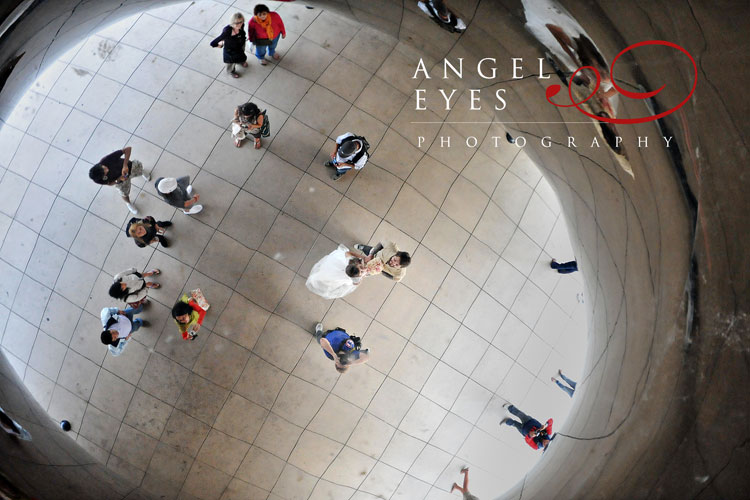 Then back to the Palmer House Hilton, where we might have crashed the Olympic committee's cocktail hour…and might have moved some promotional sign out of the way. I'm just saying, these things could happen…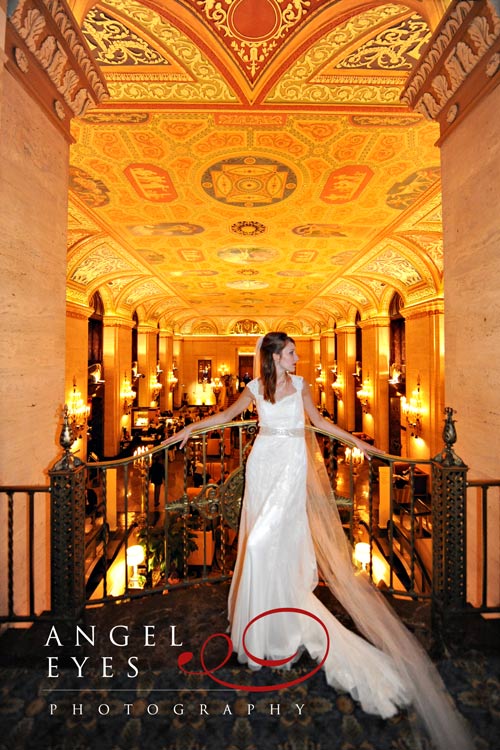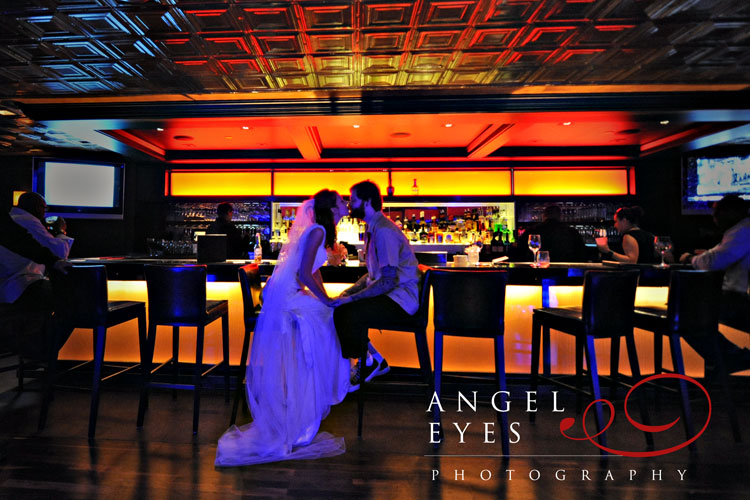 Ring shots on Caleb's tattoos, you know he's cool 'cuz he's got several Angels.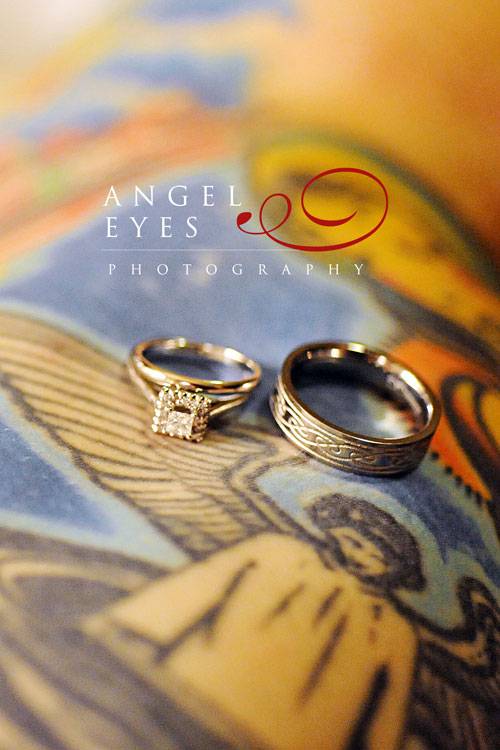 We only found the wonderful red staircase at the because we got off the elevator on the wrong floor, I'm pretty sure I was hyperventilating when I saw this.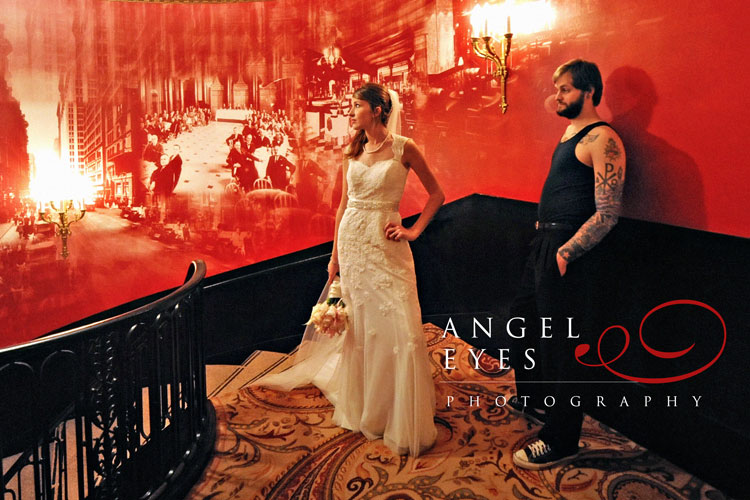 And then I saw 'the light'  it only lasted about 2 minutes, but WOW.