Promontory Point Chicago Illinois Wedding| Kami & Matt
Kami loves yellow, as much as I love red. I was just happy to be photographing so much beautiful color, it was the perfect accent to a beautiful fall day.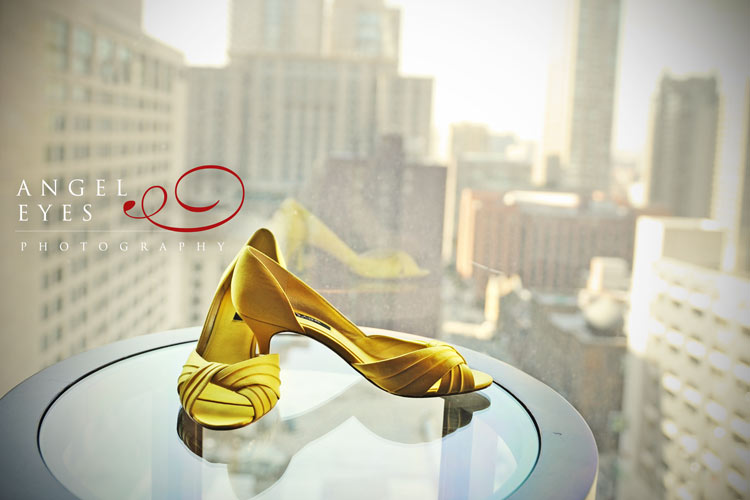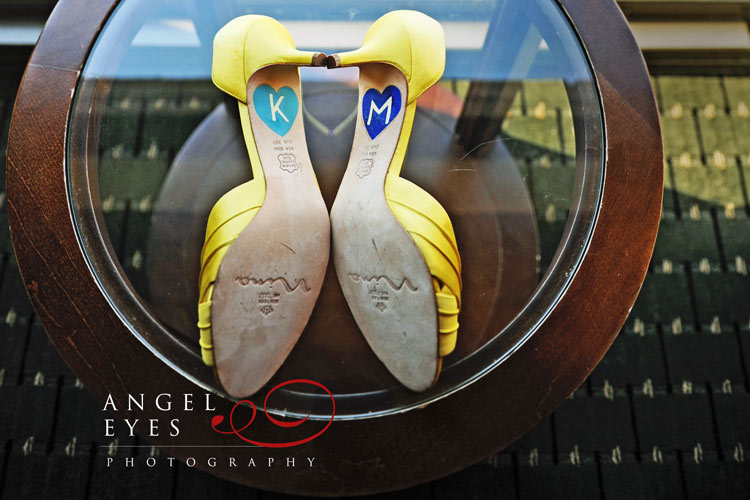 Kami's dad seeing her for the fist time in her dress.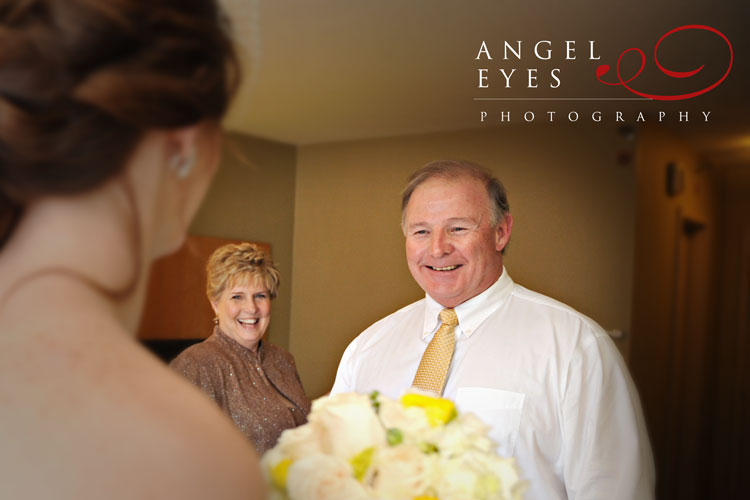 I loved her hair piece and birdcage veil.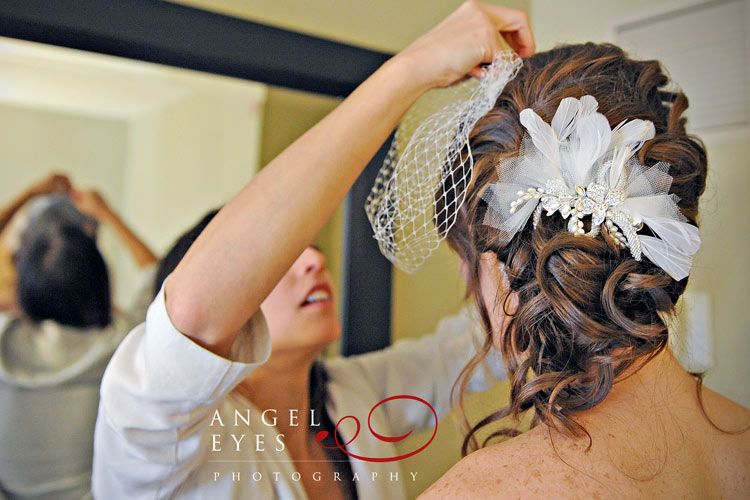 Stunning!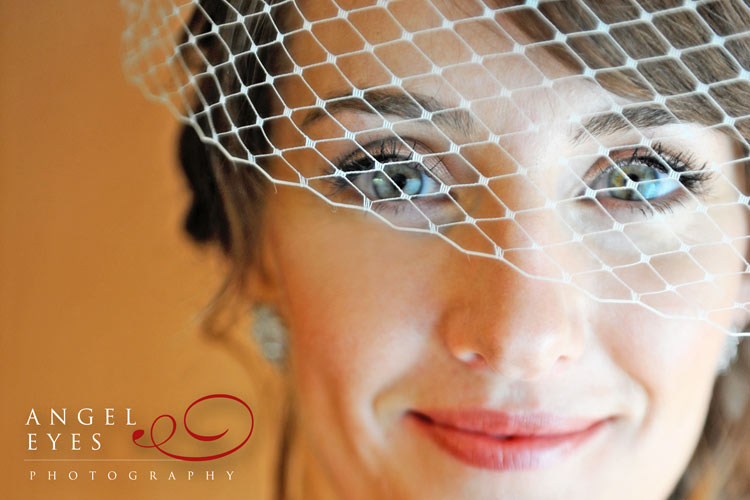 🙂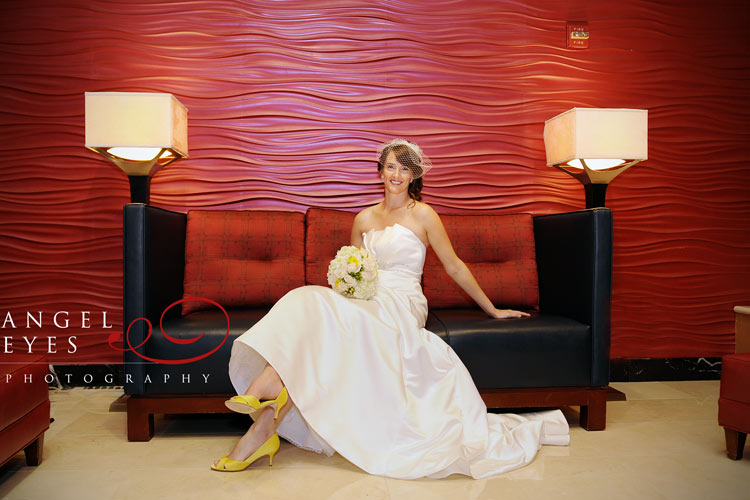 The ceremony and reception were at Promontory Point in Chicago. The Point is ideal for couples looking for a unique location in the City, it's just beautiful. This is the view from there, not too shabby right? (This Chicago Park District Park is open to the public, it's one of these hidden gems that not too many people know about and I highly recommend going there for a picnic with your friends and family.)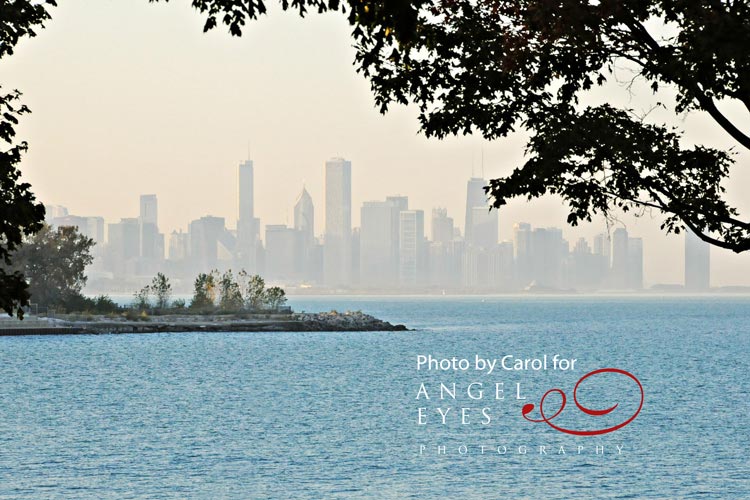 One little lady carried the rings, and the other one threw the petals, so cute!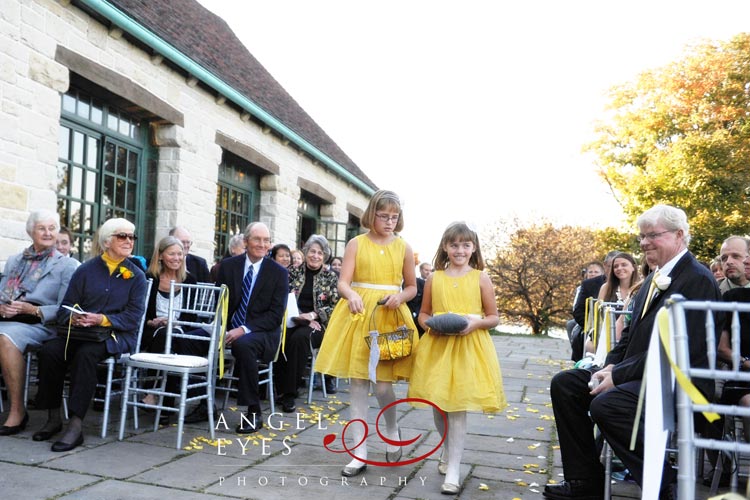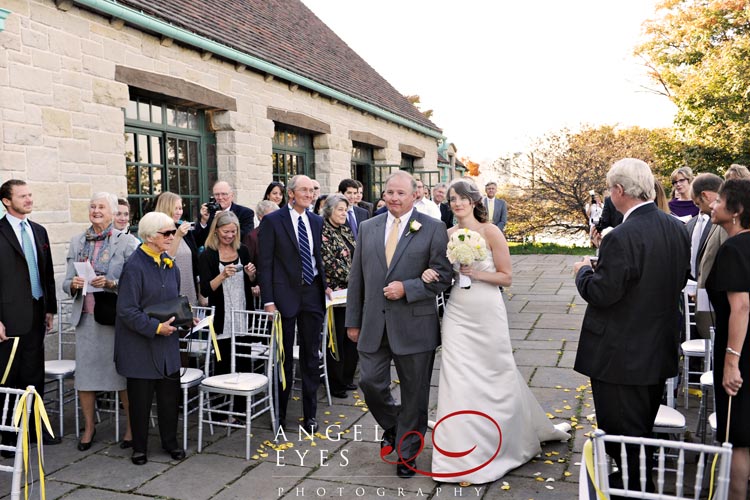 The grooms best 'person' was his sister, isn't that just the sweetest? I loved that idea 🙂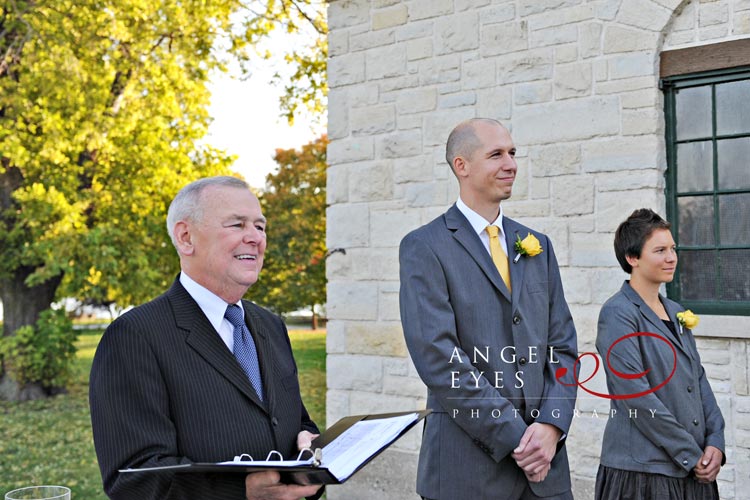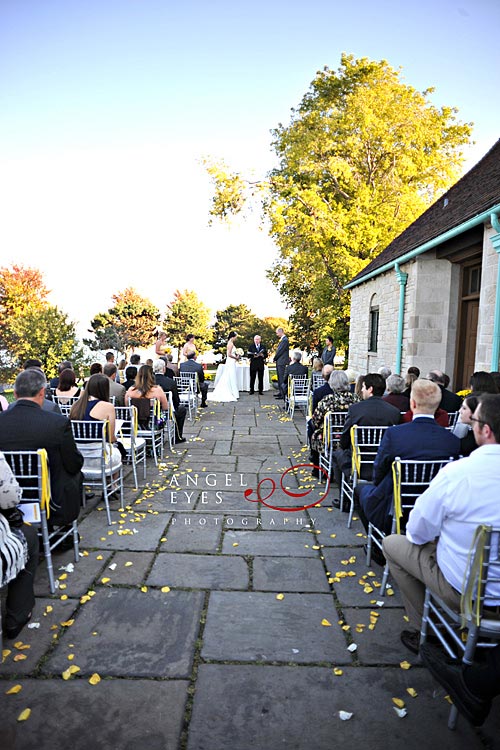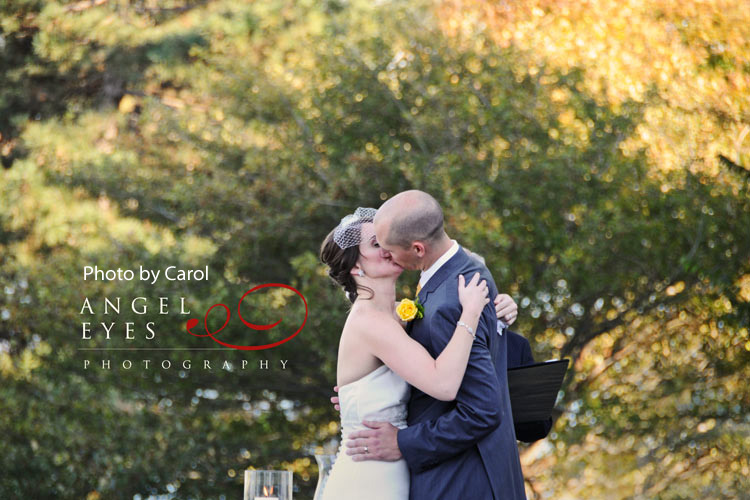 I have 2 favorites and I just LOVE the colors, oh happy fall days how I miss you.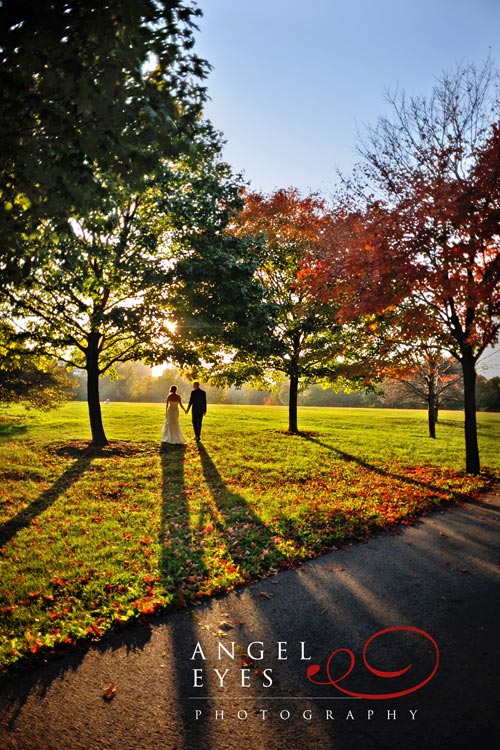 Perfection!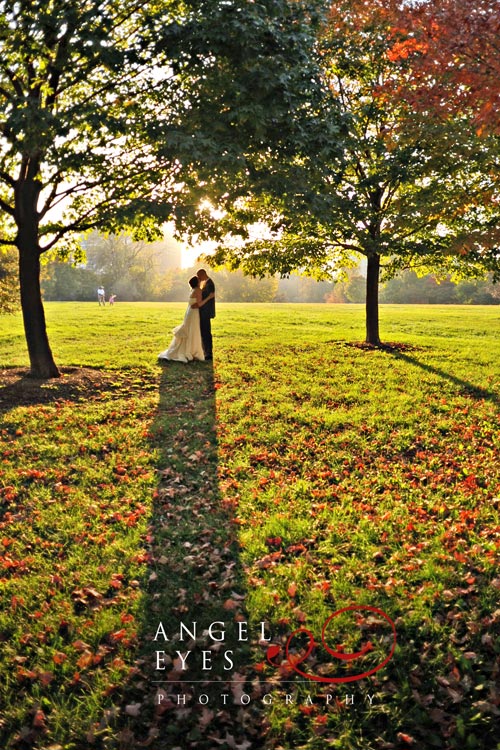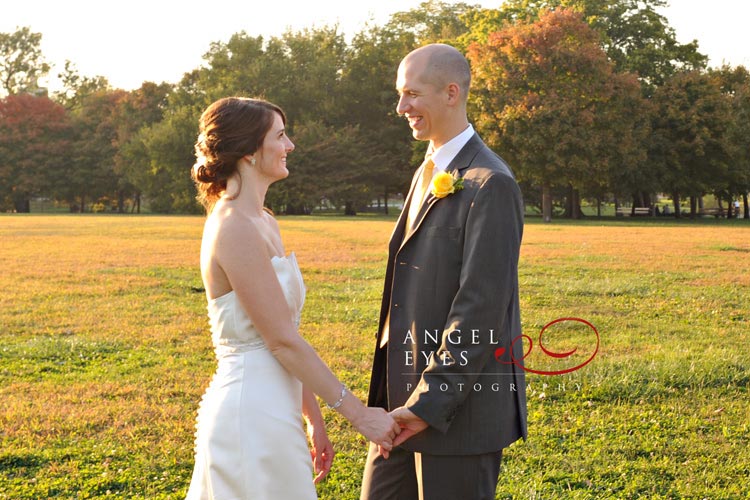 I think this might be my favorite shot my assistant ever took, great job Carol!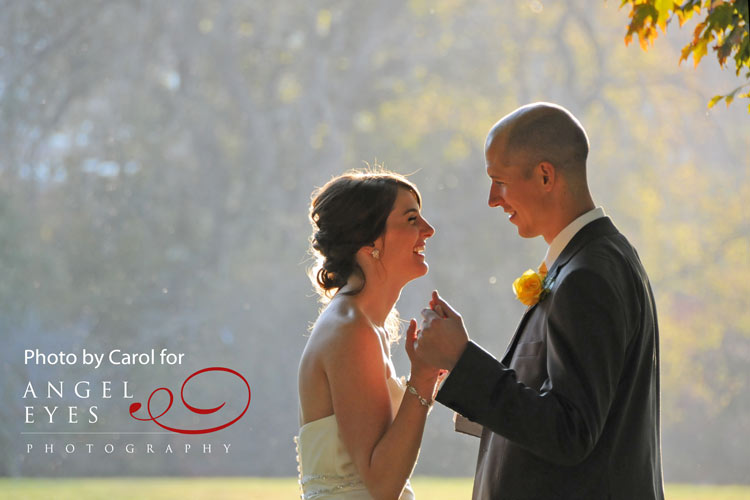 OK, I lied I have 3 favorites, how cute are they?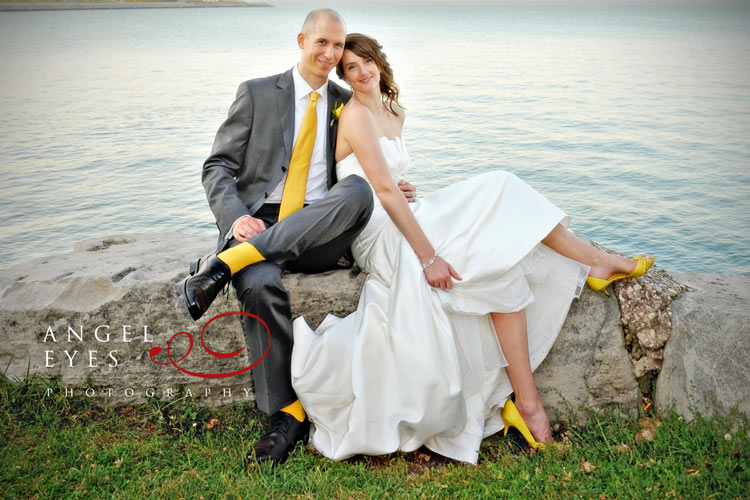 All the wedding details were done by the couple personally, and they looked fantastic!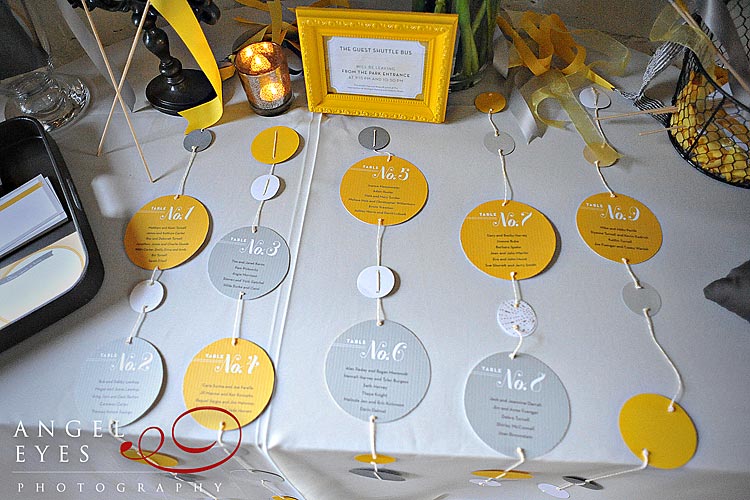 Best idea for the cards I've ever seen!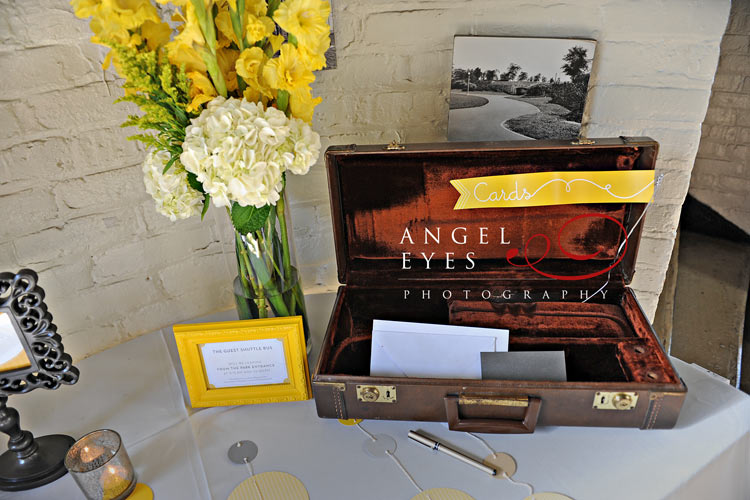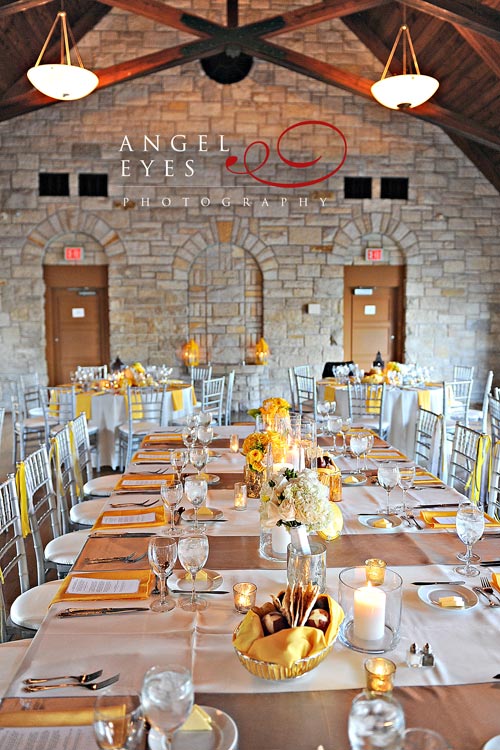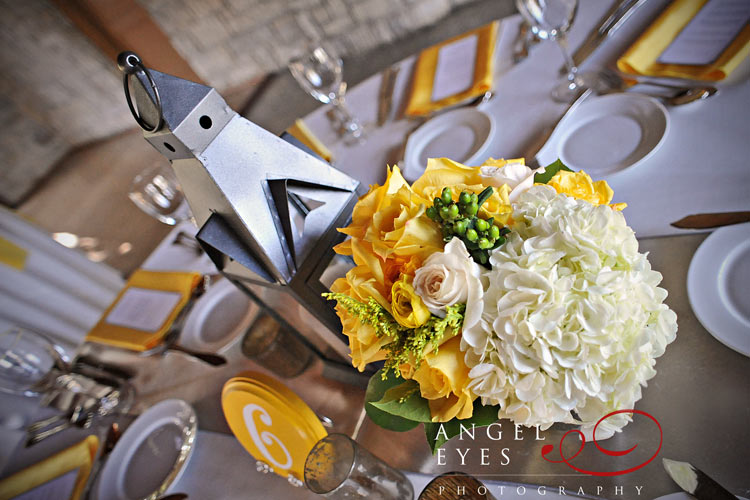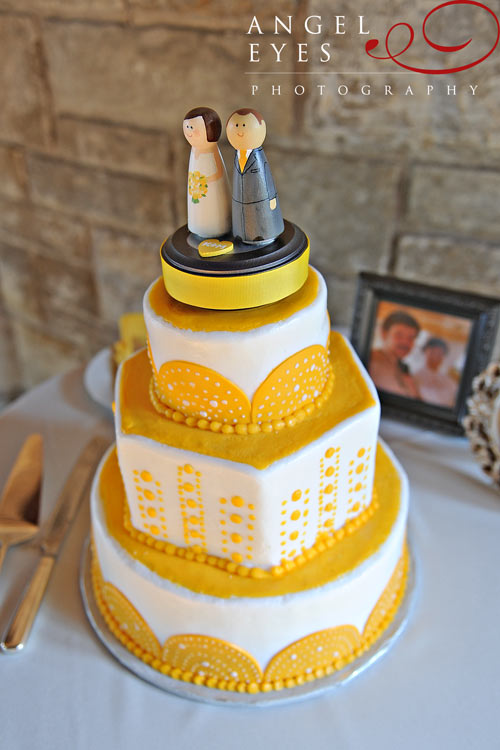 First dance.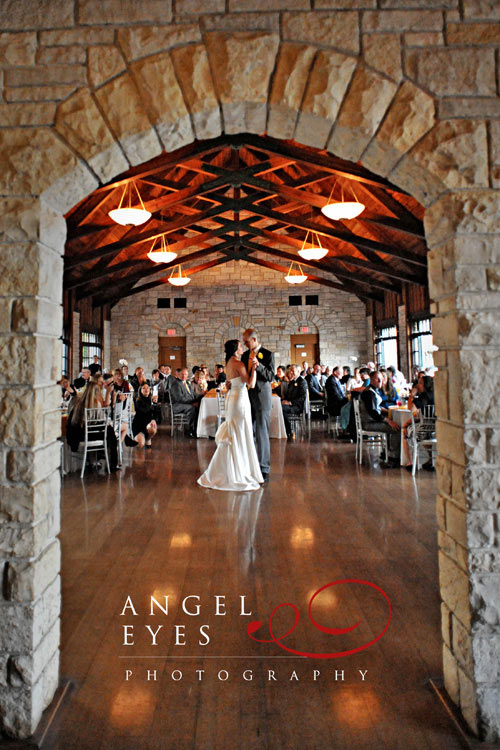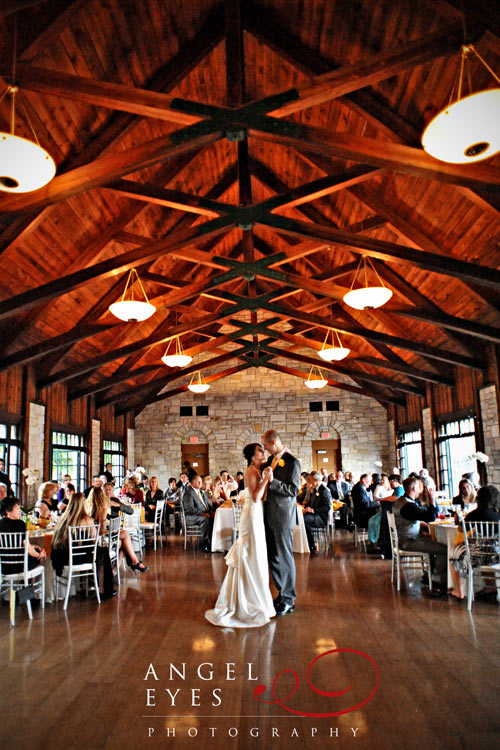 It was so fun to see everyone on the dance floor, thanks to DJ: Laura Jellum from Toast and Jam DJs.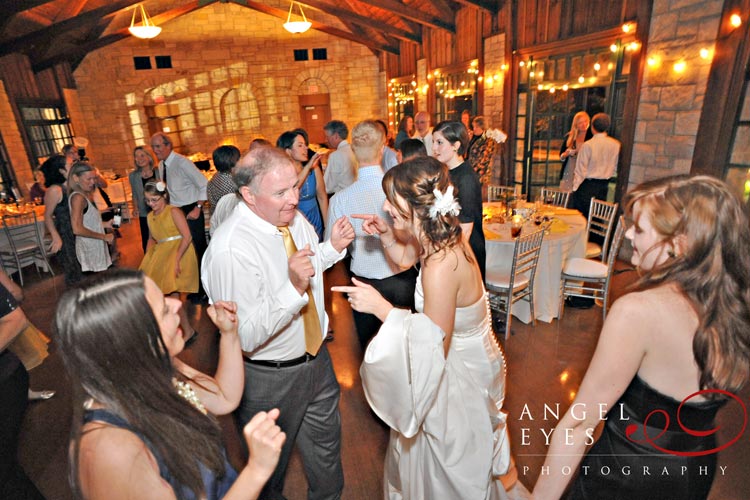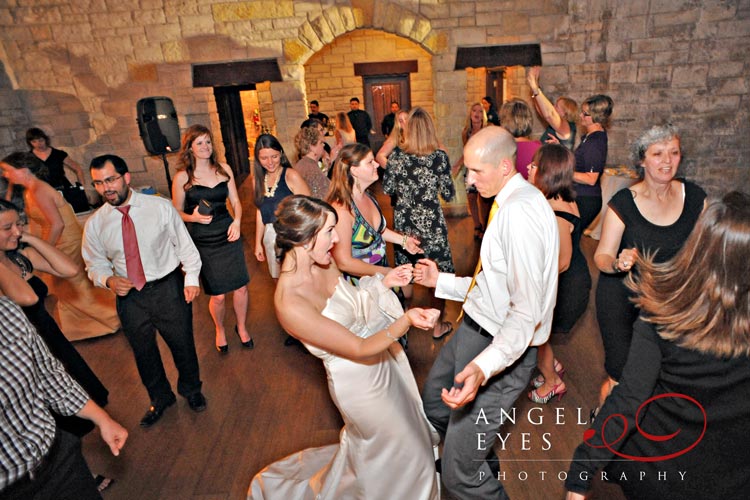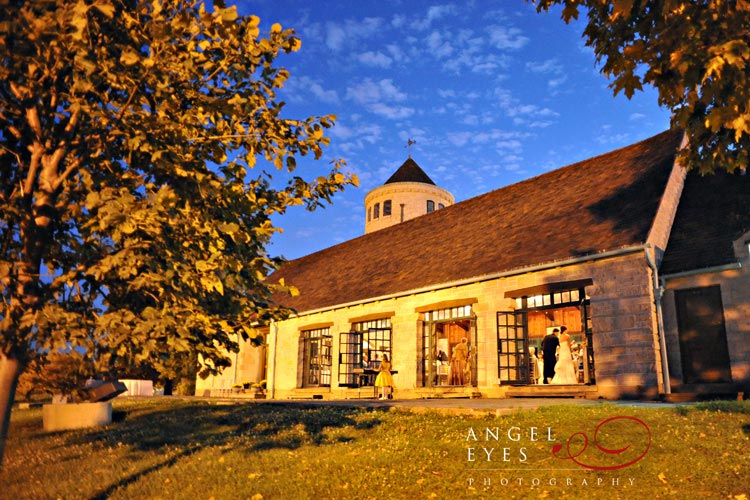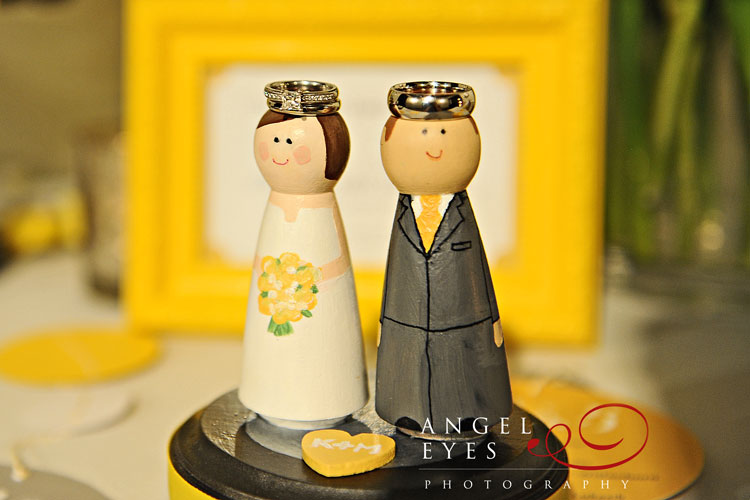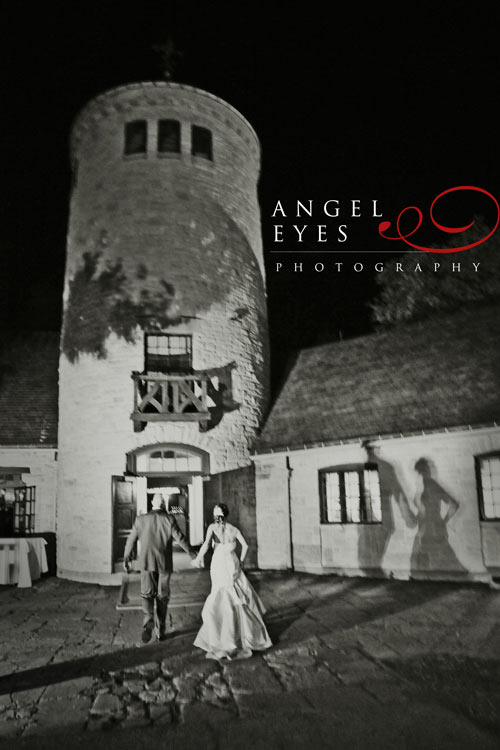 From Kami and Matt…
'For both Matt and I, the ceremony was our favorite part of the day. It was so personal. We had just our sisters stand up and the judge who Matt works for performed our ceremony. We also wrote our own vows and I, especially, got pretty emotional after my Mom did a reading and then I had to read my vows to Matt (I didn't think I would be a crier!). We also had a "passing of the rings" as part of the ceremony. We put our wedding bands in a small bag and they were passed around to all of our guests, who could give them a blessing or a wish. The most amazing thing was when I got Matt's ring back from the passing, it was actually HOT, like red hot! All of that love and energy from our friends and family was physically present in our rings. That was such a special moment. The amount of love surrounding us that day was amazing. We felt so lucky!
Our other favorite moments throughout the day were:
-Reading our cards from each other before the ceremony
-Waking up and realizing that we were getting an 80 degree, sunny October 9th (yippee!)
-Listening to our families give their toasts
-My Dad seeing me all dressed up for the first time
-Our first dance
-Actually make that ALL the dancing!
-Taking the bus back downtown with family and friends after the wedding, and then walking down Michigan Avenue (still dressed up) to a lot of honking horns!
We have to give a huge THANK YOU and shout out to all of our vendors. They made our dream day possible. We had a rock star crew!
Our caterer was Food for Thought with Brian Kiefer leading the team. They did such a seamless job from front to back. Brian went above and beyond to help set everything up, made sure Matt and I were taken care of with food and drinks all night, and even cued people before the ceremony. He and all of his staff did such an amazing job and we got so many compliments on our delicious food.
We so appreciated Hilda's creativity. She did not stop all night! She was always looking for those unique, amazing shots (you just knew they were going to be great as she was taking them!). It was nice to have Hilda and Carol pulling us away every so often throughout the reception for a super-quick photo. It helped us to pause and really enjoy the moment, to step back and see it all from the outside for a bit. Hilda was there to help with my bustle, tell me if my hair was sticking up, to keep us on schedule and was always her great, professional and upbeat self! Thank you, Hilda!
Some of our best memories of the night were from the dancing. It was awesome to see all of our family and friends mixing it up and having a great time! Laura Jellum from Toast and Jam DJs did such a wonderful job of getting everyone out to the dance floor and keeping them there. I have no idea how she does it, but she's amazing at her job! There was this moment at the very beginning of the dancing when a new song came on and Matt was looking over my shoulder…he said the tables completely cleared with everyone hurrying to the dance floor! We had so much fun and those memories are priceless.
My dress was from Country Lace Bridal in Bloomington, Illinois. My older sister purchased her dress from this store, so as a bit of "family tradition" I went there first when I started dress shopping. The very first bridal gown I ever tried on is the one that I bought! My birdcage veil and hair pin are from the same store (the owner, Patsy, has a great eye). My shoes were a custom online order from Nina Shoes (yellow! I just might love yellow as much as Hilda loves red!). Matt's suit was from Hugo Boss.
We personally created a lot of the wedding day details because, well, that's just the sort of people we are! We really wanted to focus our finances on the big things: food, photography and music! So creating the details became the way for us to put our personal touch on things while still sticking to the budget. It doesn't hurt that I'm pretty crafty and a graphic designer! We created our own invitations, cake topper, table numbers, bouquets, centerpieces, some signs and shopped around for (and spray painted!) a lot of stuff. It was so much fun to picture our big day and try to bring that vision to reality. It helped that our location, Promontory Point, has so much character that we didn't have to go too far with the decorating. Putting the whole day together successfully was something that could not have happened without our families. They were wonderfully patient, helpful and creative. We love and appreciate them so much!
My advice for other brides is to plan, plan, plan and then (poof!) let it go. Just let the day happen, because it's going to be glorious, love-filled and wonderful even if something goes wrong. Have fun! Try to get some sleep in the two weeks before your wedding. Hire great vendors that you trust. Be decisive throughout the planning process. Stick to your budget. Pick the right guy! 🙂
All of Our Rock Star Vendors:Hair and Makeup: Bridal Beauty Chicago / Krystyn and Samara. They made me feel gorgeous! (http://www.bridalbeautychicago.com/)
DJ: Laura Jellum from Toast and Jam DJs. Just do yourself a favor and book them now! (http://www.toastandjamdjs.com/)
Caterer: Food for Thought Catering, with Brian Kiefer as our representative extraordinaire (www.foodforthought-chicago.com)
Rentals: Classic Party Rentals / Rosemary Reed ( http://www.classicpartyrentals.com/)
Ceremony Musician: Sarah Frisof (friend of the family) / Keyboard Rental: Andy's Pro Hire
Cake: Luscious Layers. All of the flavors were delicious and they let me design my own cake! What designer doesn't love that? (http://www.lusciouslayers.com/)
Flowers: put together by me (and the lovely ladies of my family!)
Day-of-Coordinator/Awesome Aunt: Debby Lienhop
Bride's Dress & Bridesmaids' Dresses: Country Lace Bridal (Bloomington, IL)
Groom's Suit: Hugo Boss
Location: Promontory Point, Chicago Park District
Photography by Hilda Burke Angel Eyes Photography ( http://www.angeleyesphotography.com/)