Carnivale Restaurant Chicago wedding | unique venue ceremony reception | Erin & Jimmy
It's not often that I get to photograph at my favorite Restaurant (it's actually my second time) so when Erin and Jimmy hired me, I was over the freaking moon!!! I could eat there every single day and be happy. But before we get to Carnivale,  I'd like to share the rest of the day.
The ladies got ready at Holiday Inn – Mart Plaza. Erin's hair was a work of art.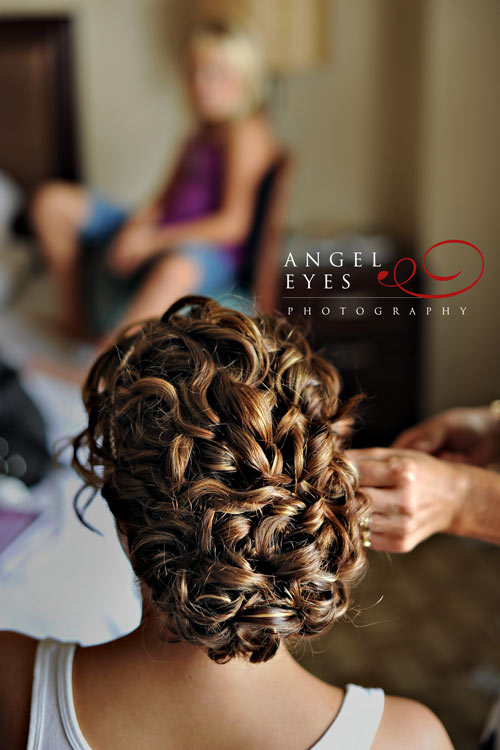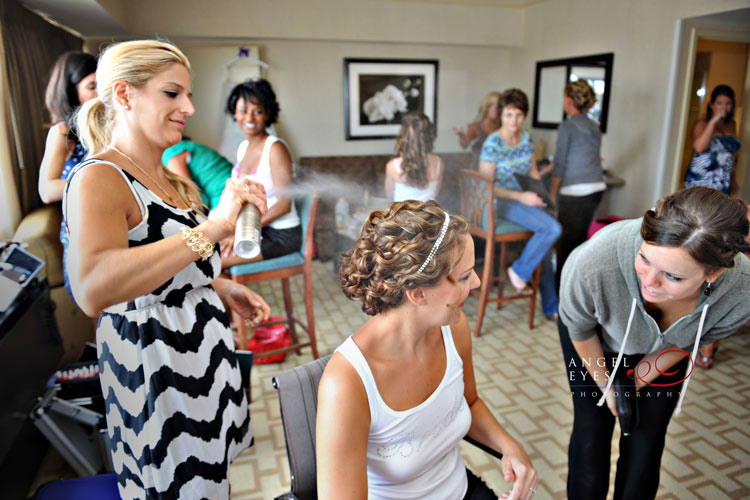 Makeup: Makeup by Elisa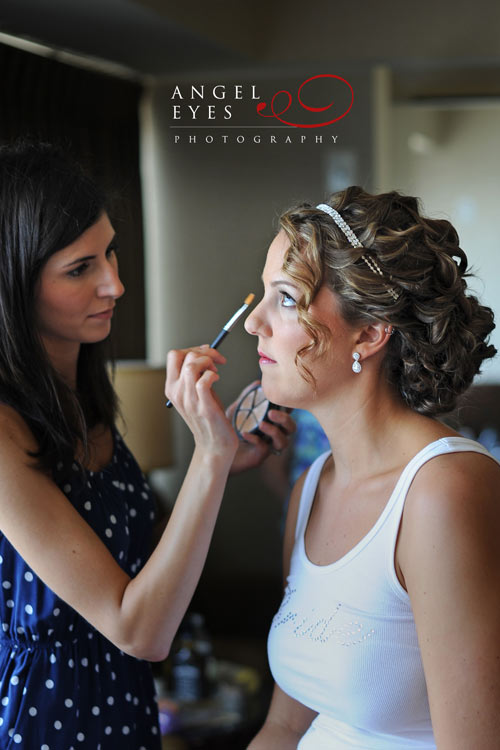 Brides Attire: Monique Lhuillier/Wolsfelts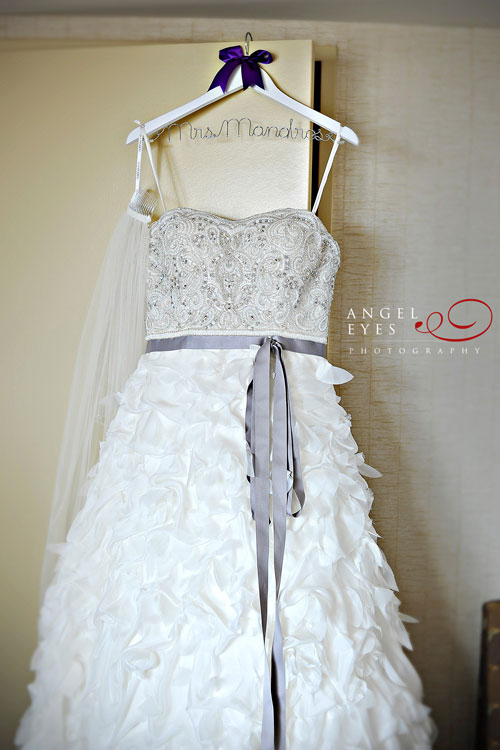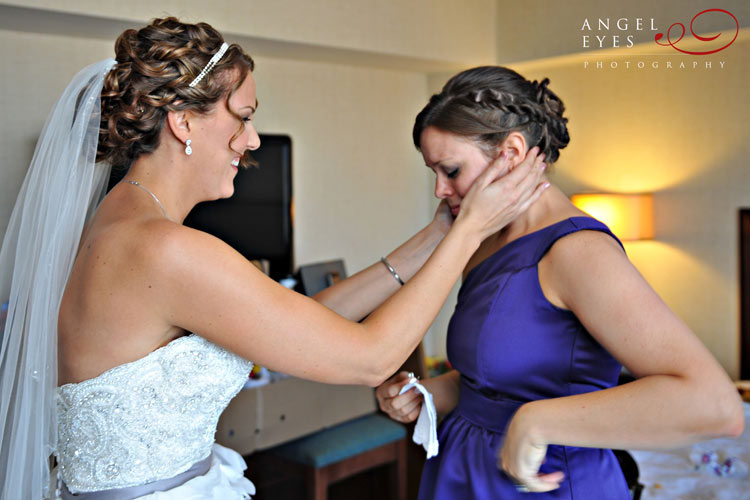 Florist: AJB Designs
Beautiful!!!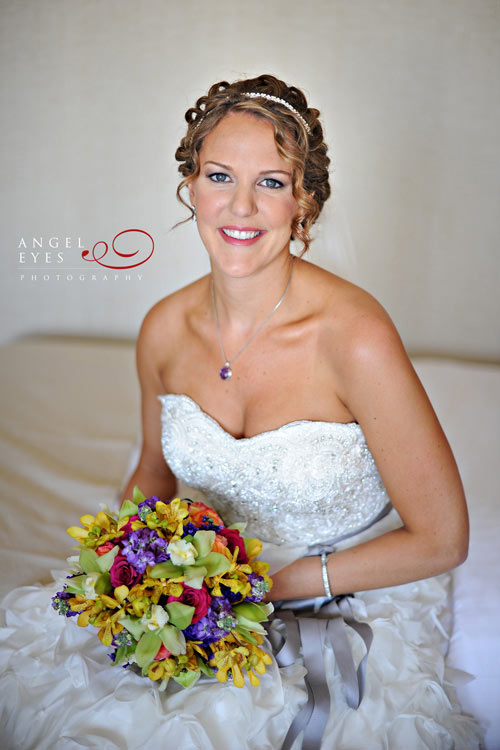 The view from the first look!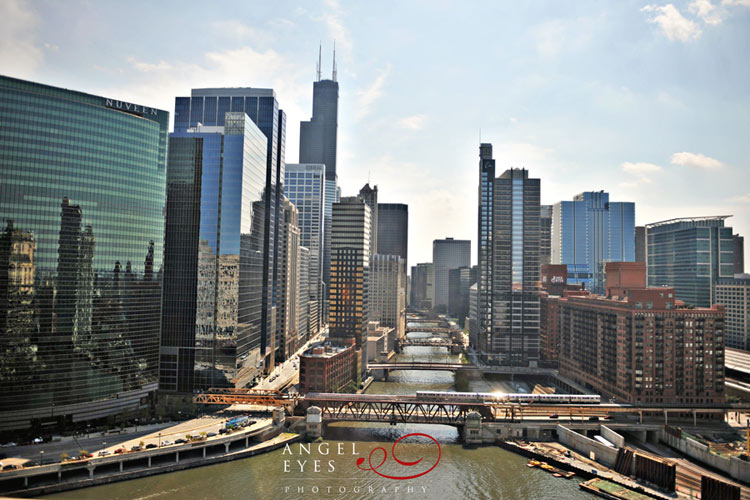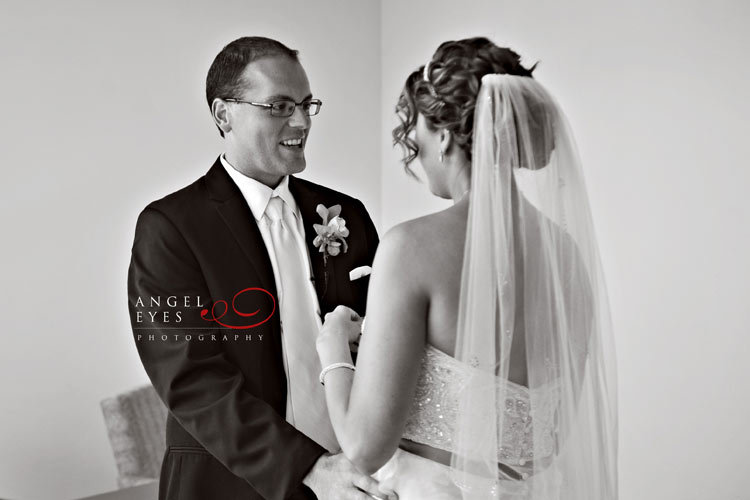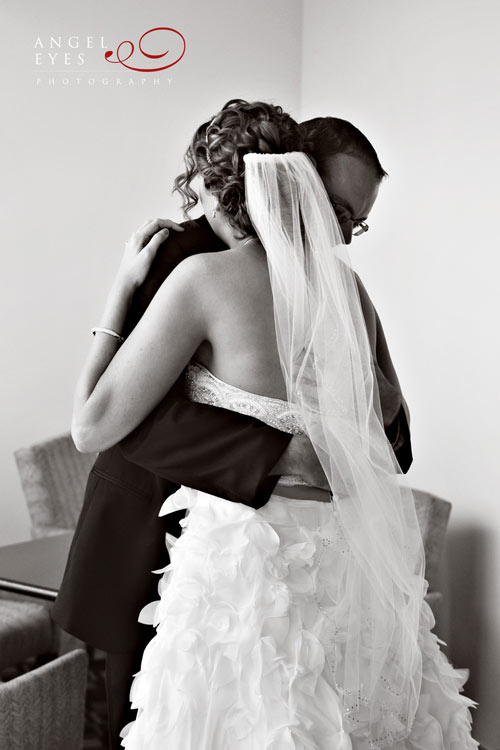 LOVE!!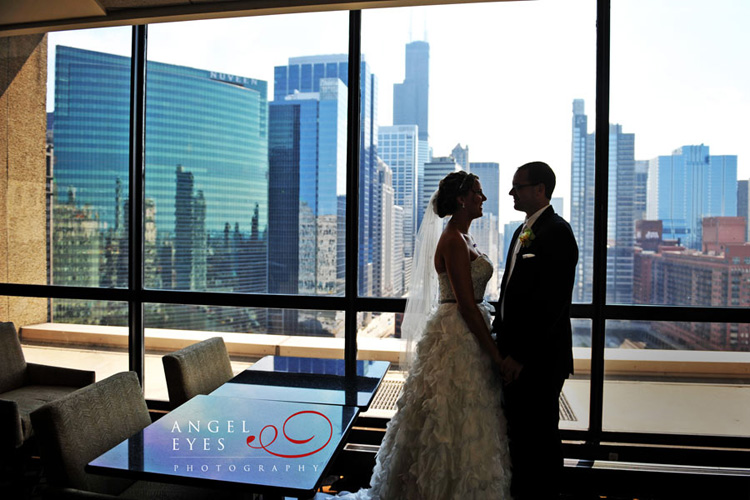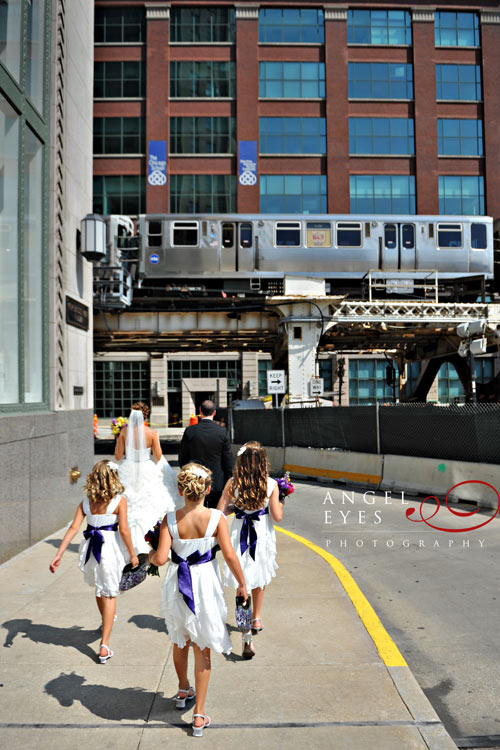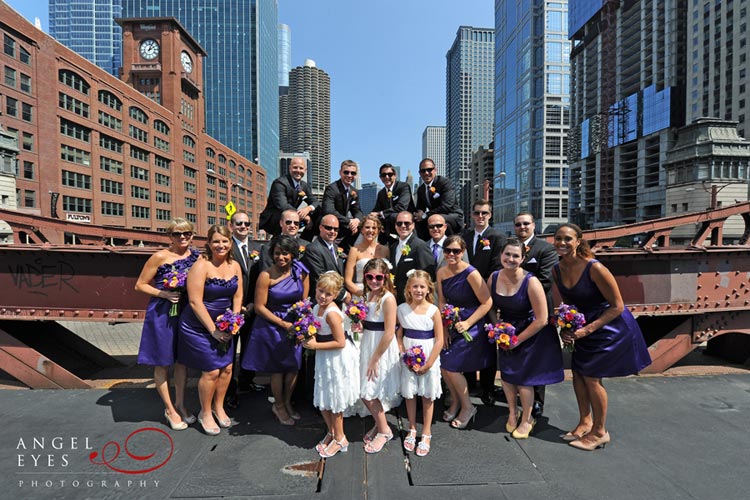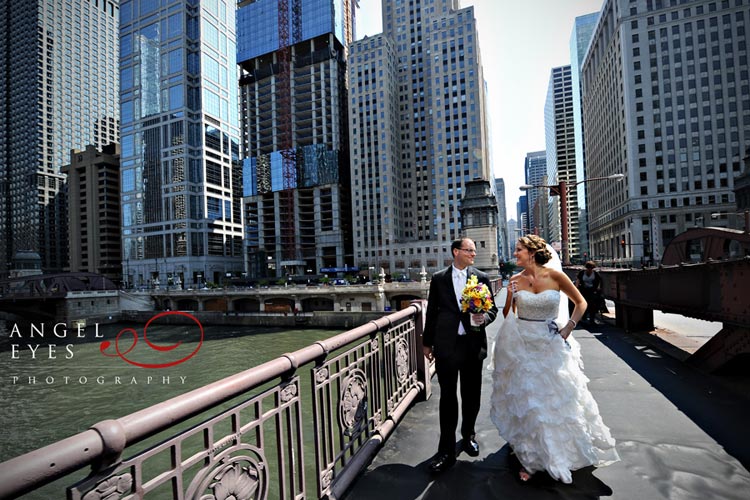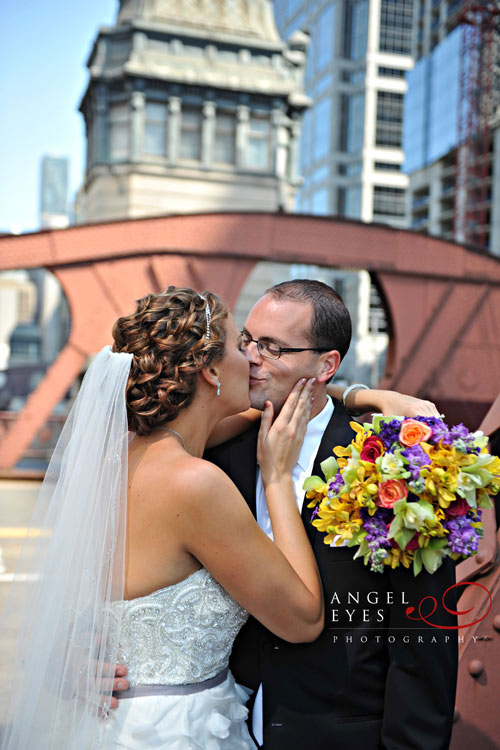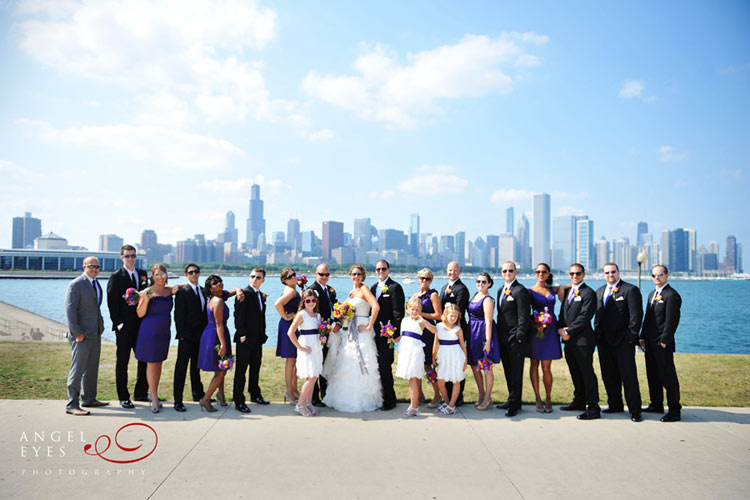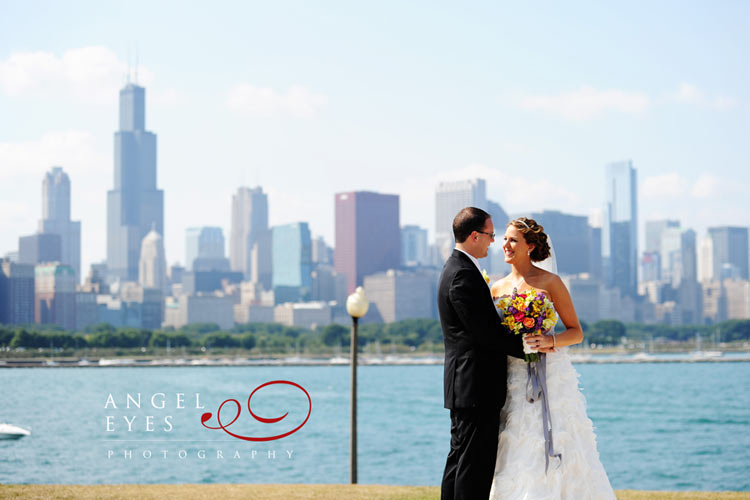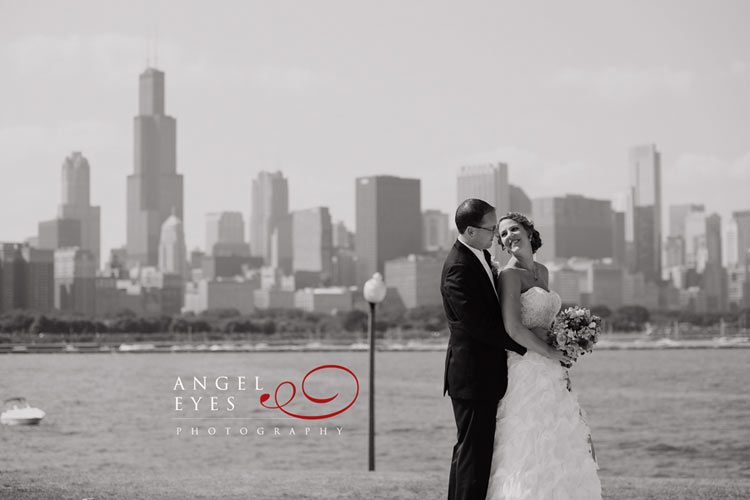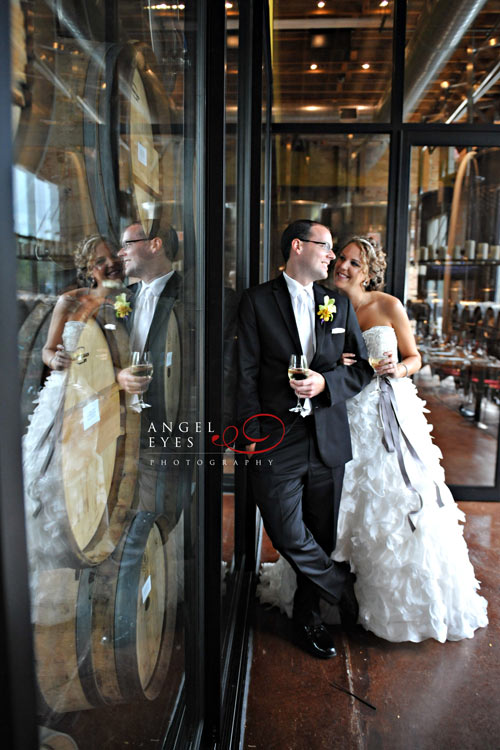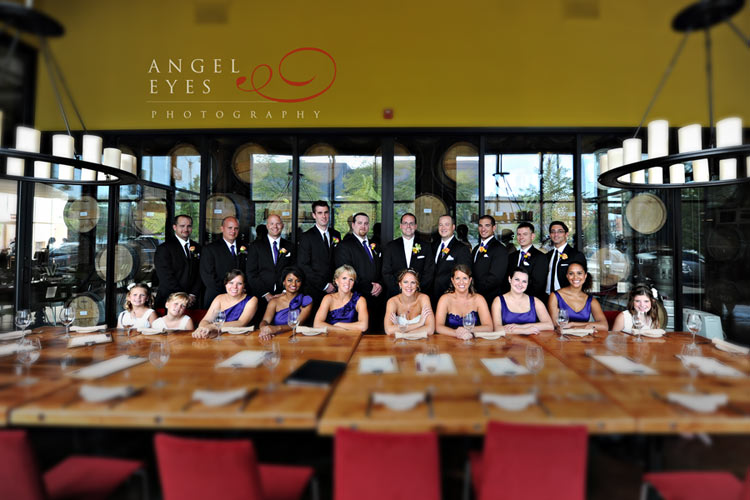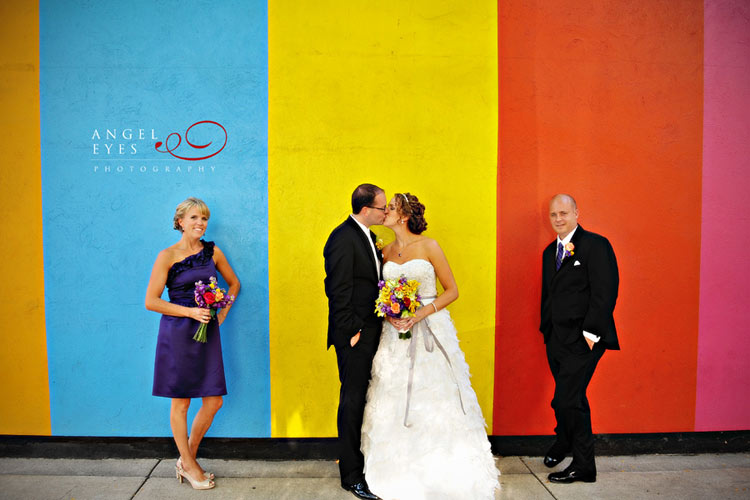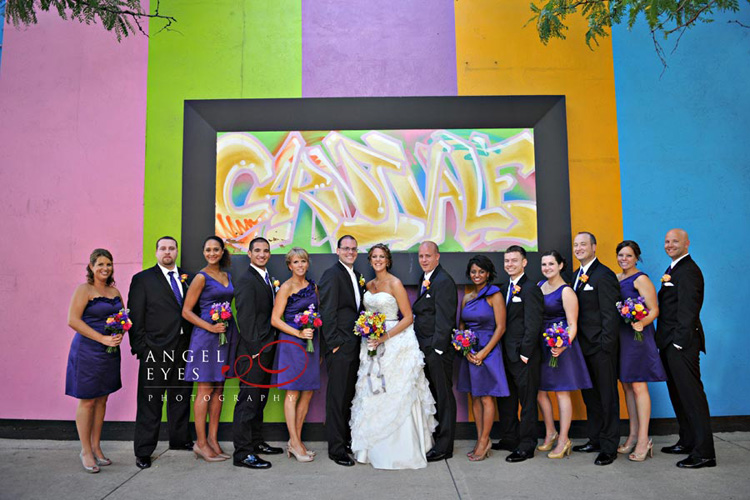 Ceremony & Reception Venue: Carnivale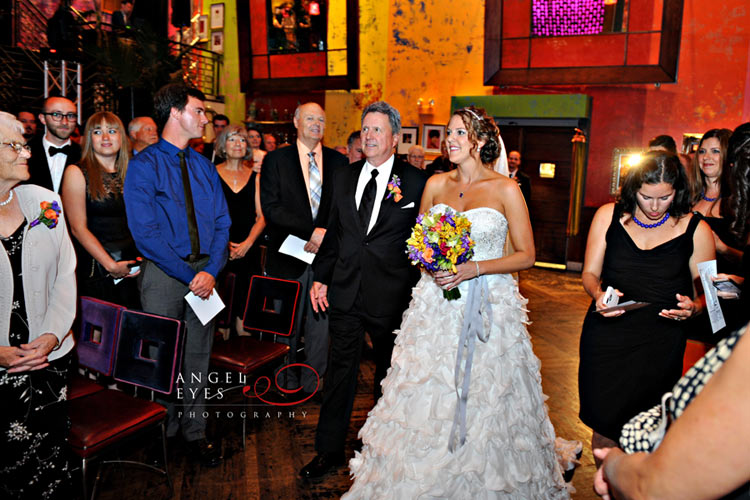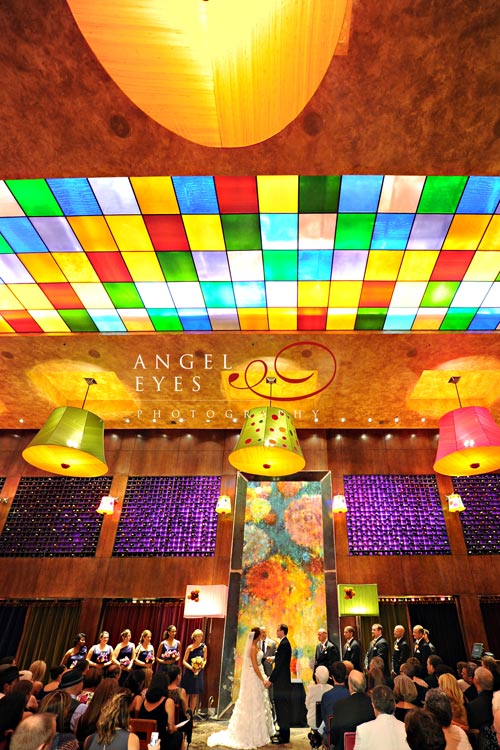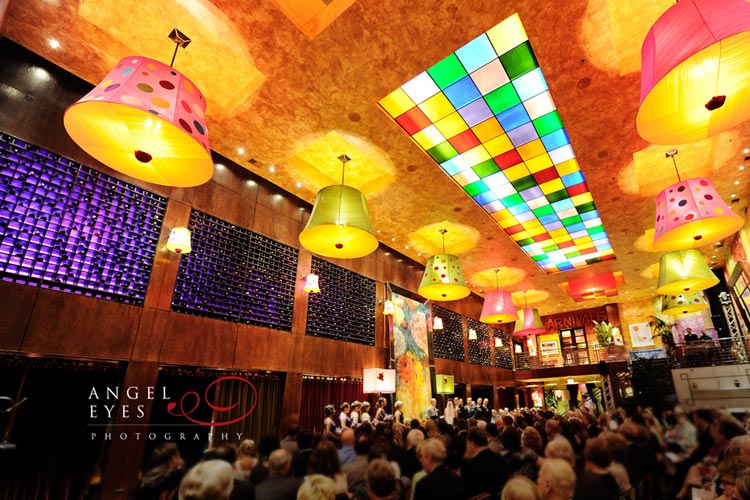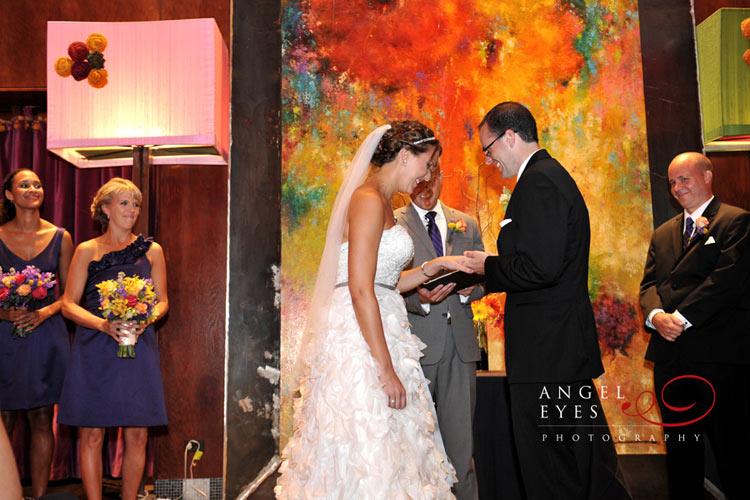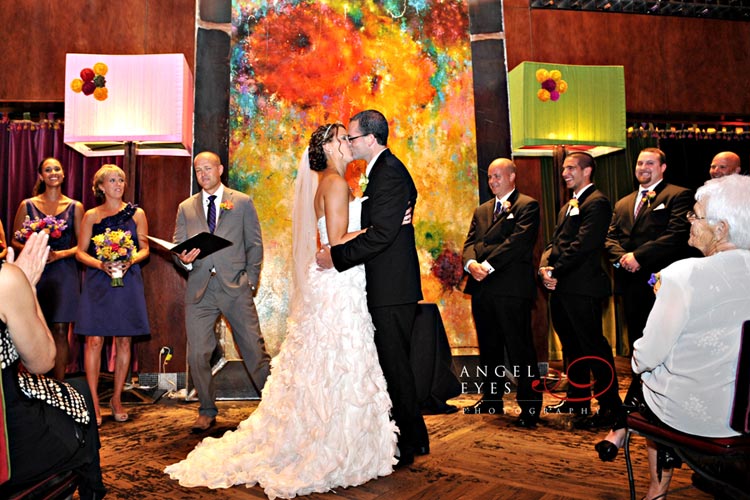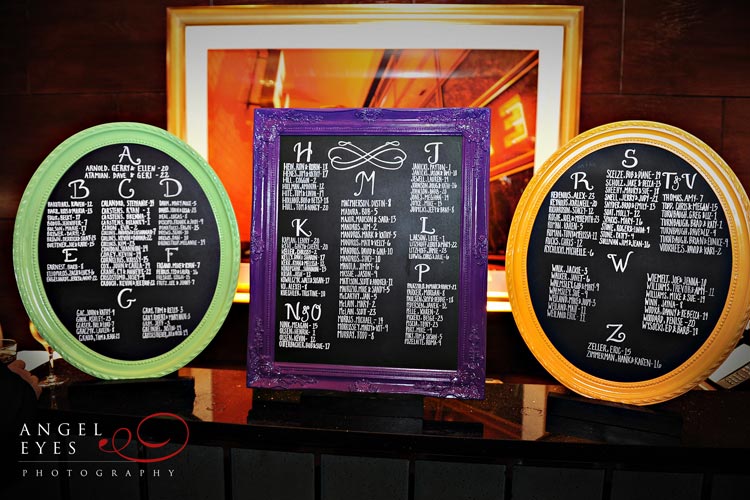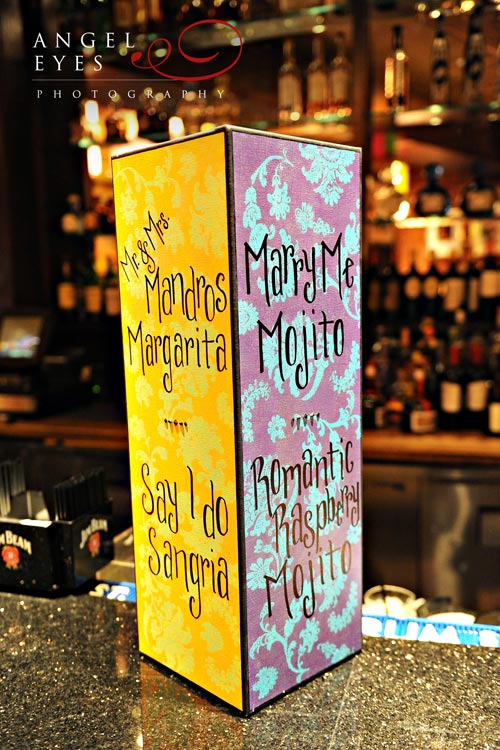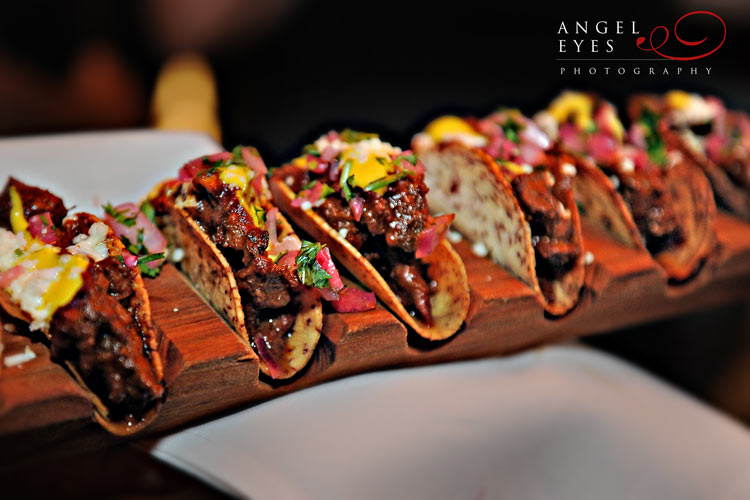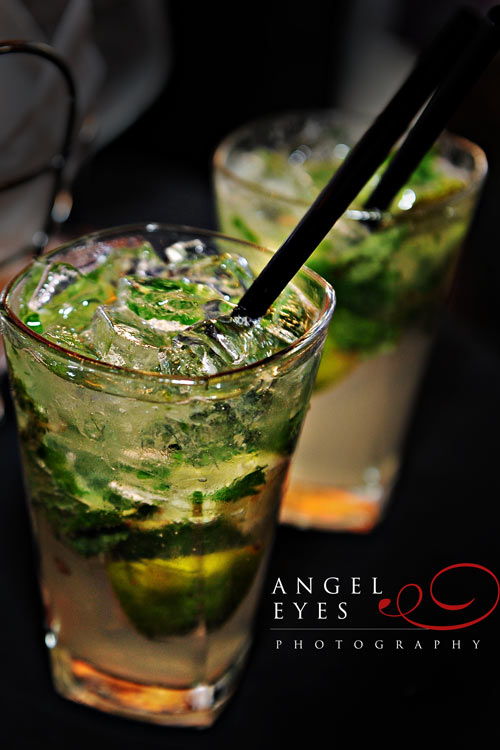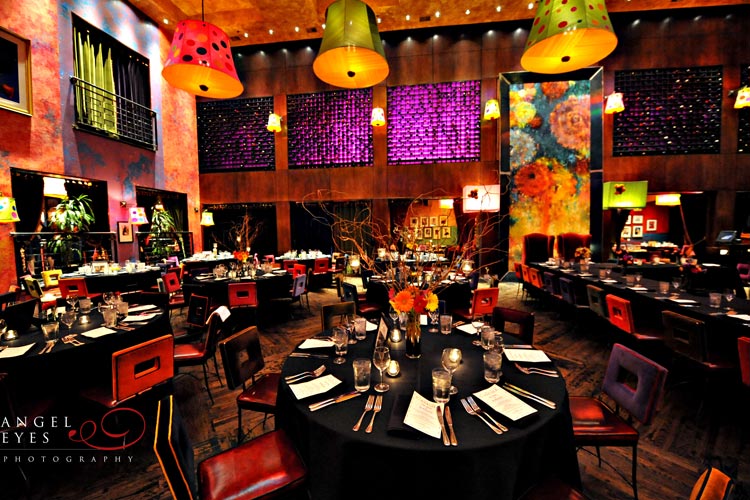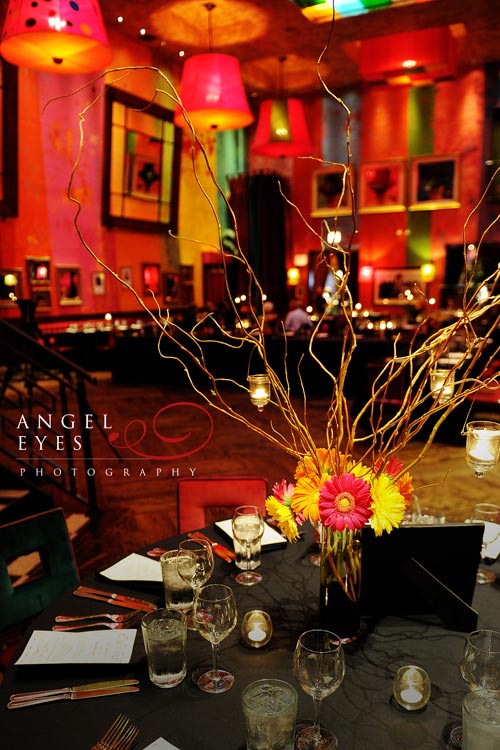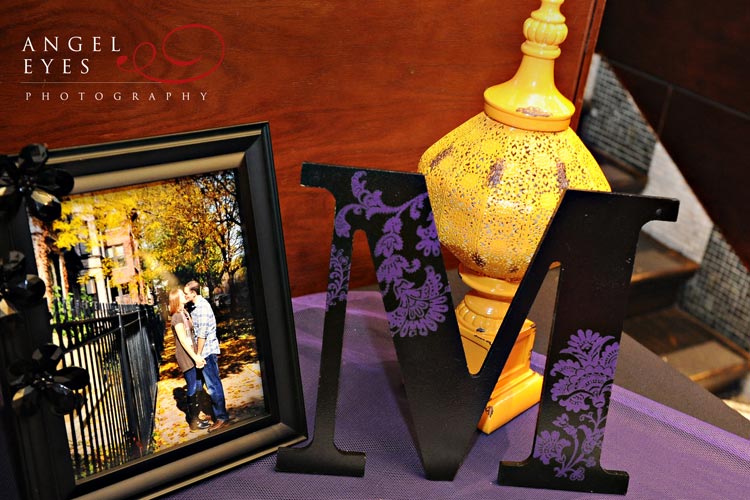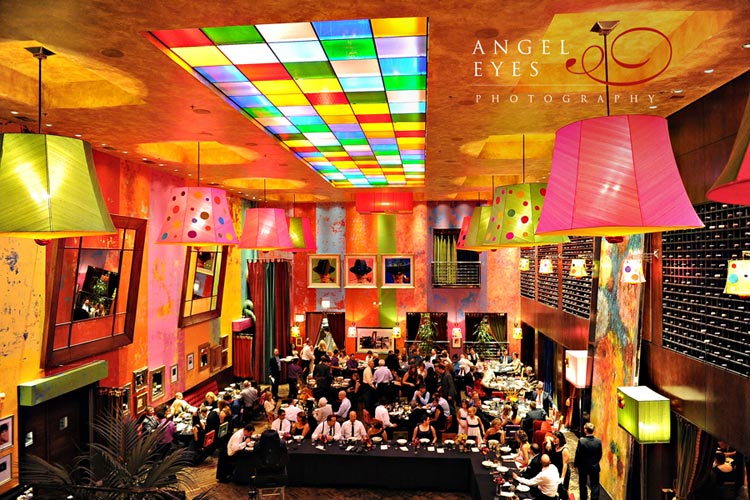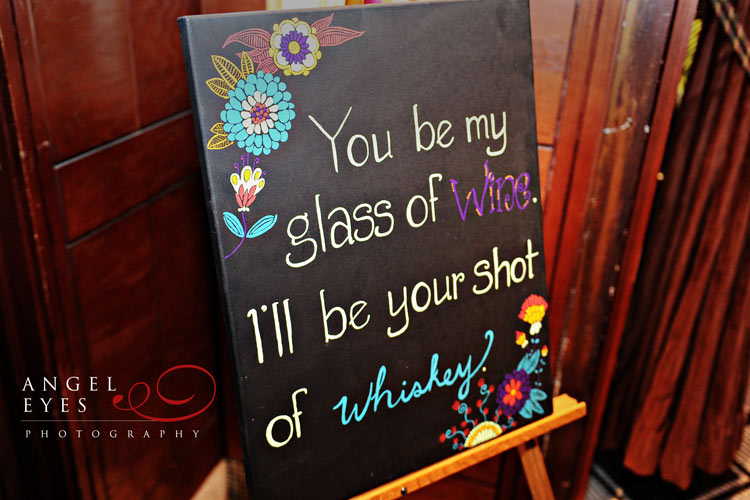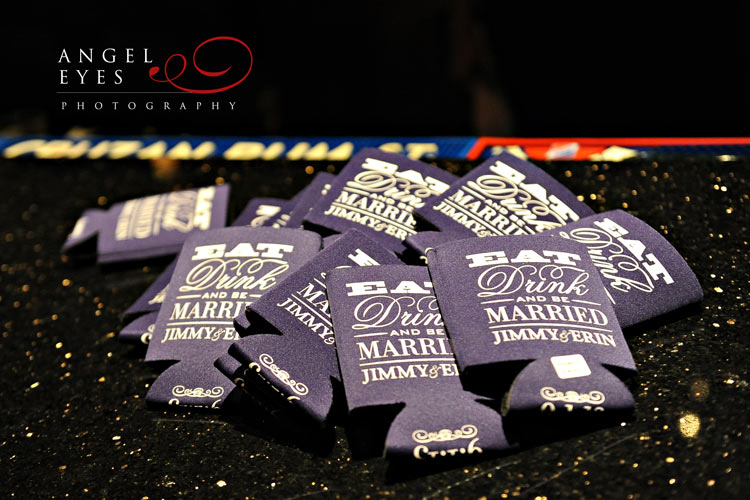 Bakery: Alliance Bakery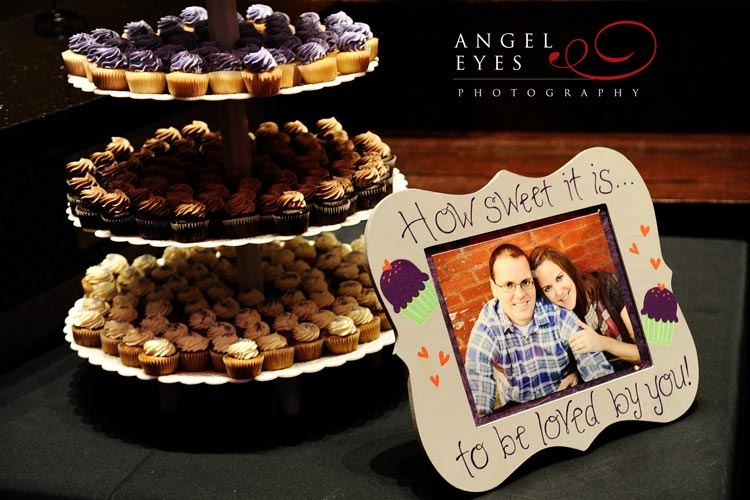 DJ/Photo Booth: MDM Entertainment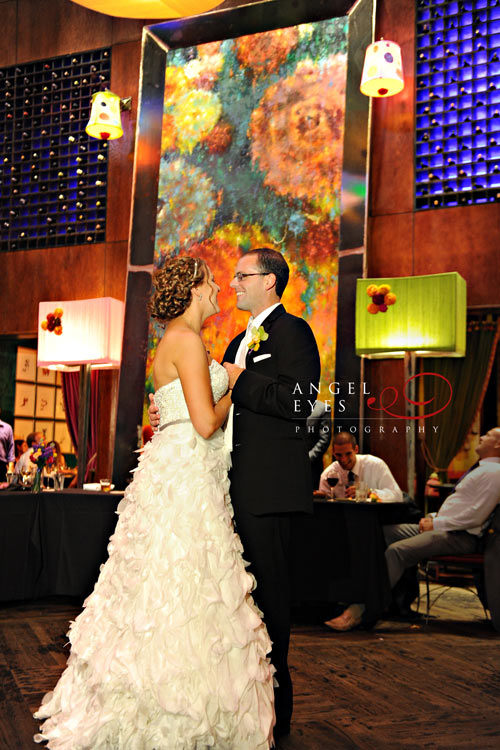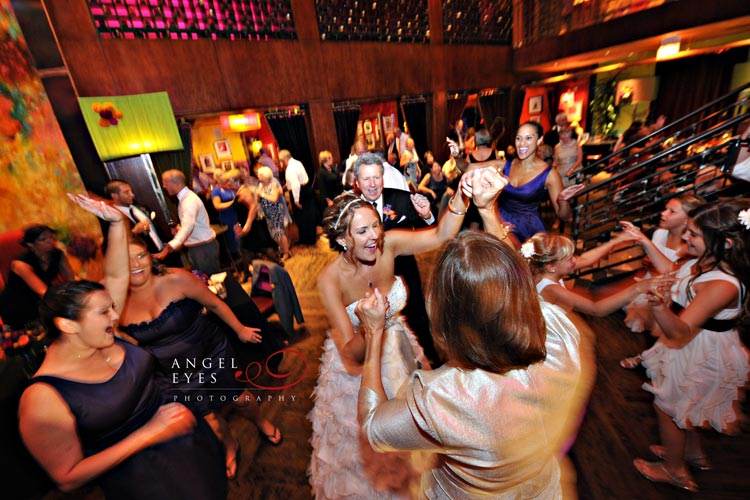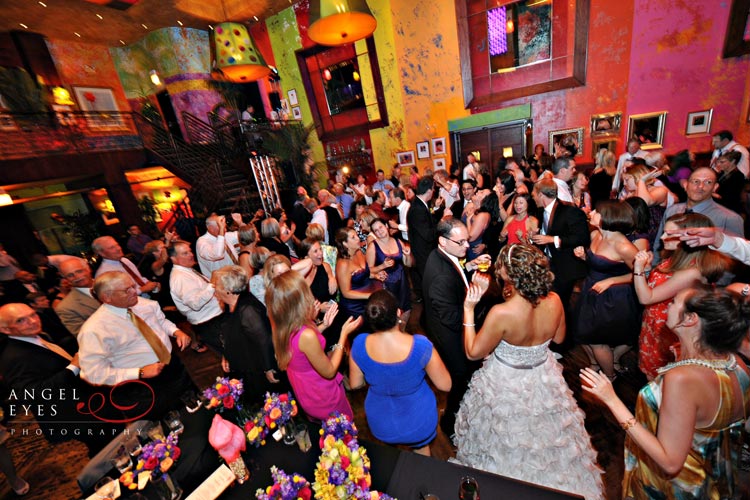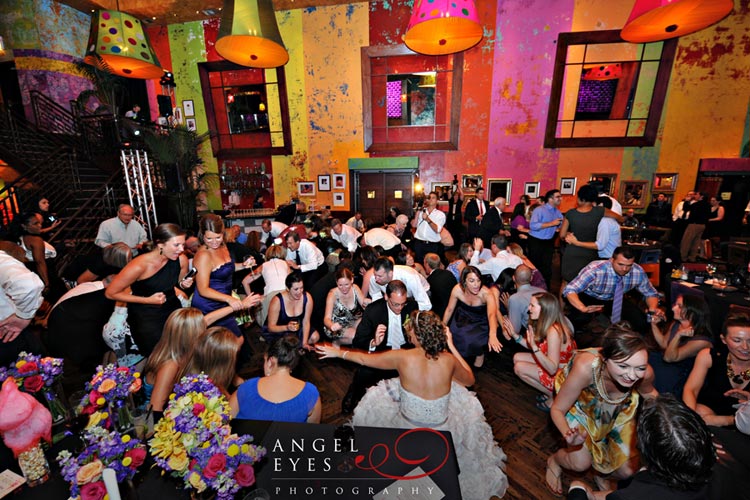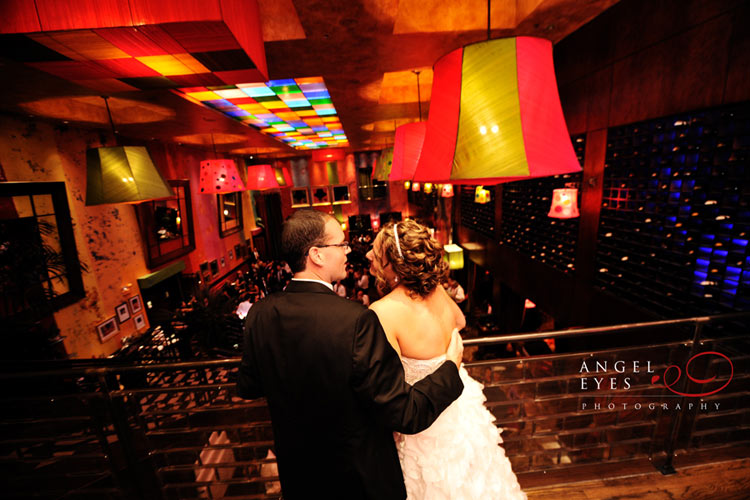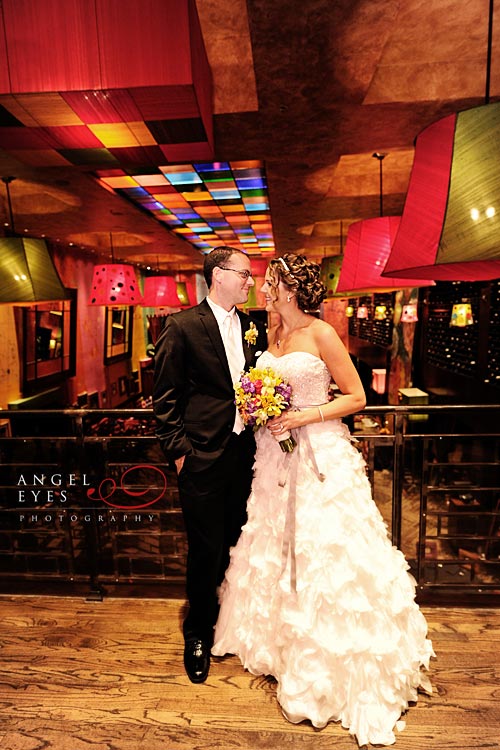 From the Bride…
'I must have said 100 times the night of the wedding and in the days following that I just wanted to do it again! I loved the planning and every second of the wedding day and would do it over and over if I could!
We wanted to have a fun party with our family and friends to reflect our personalities and excitement to get married, and that's exactly what it was!
Jimmy and I discussed this many times and we have two favorite memories. One was about halfway through the night, we went up the stairs and just watched everyone we love dancing and having a great time. It was so great to take a minute together to take it all in.
The second was the final song of the night, Piano Man. Everyone circled around us and swayed to the music. It wasn't until then that we realized how many people were still there! It was an amazing moment to end the perfect day/night.
Ceremony Venue: Carnivale, coordinated by Alison Polzin
We walked into Carnivale for the first time and knew we had to have the wedding there. The fun colors, great food and party atmosphere were an awesome combination. Alison was so great to work with, she gave us tons of ideas and was available to answer all our questions! People are still complimenting us on the food and specialty drinks, and the backdrop for the ceremony and reception was unbeatable.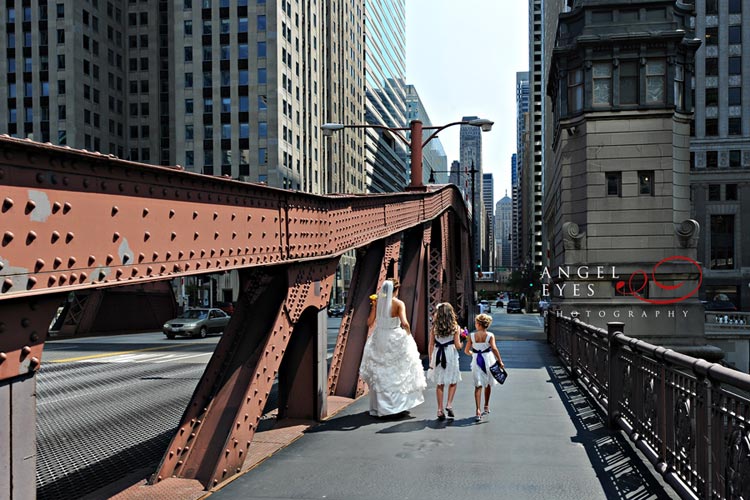 Officiant: Dan Litzhoff 
We wanted someone who knew us well to do the ceremony so that it could be really personal. Jimmy and Dan grew up together so we agreed right away when Dan said that he would like to do it. The ceremony he created was beyond our expectations, he really took the time to make it special, personal and even funny at times.
Bakery: Alliance Bakery
Jennifer at Alliance was easy to work with. I had had their pumpkin spice cake in the past so we were set on using them for the wedding cupcakes. They were flexible and created a delicious dessert tower!
Brides Attire: Monique Lhuillier/Wolsfelts
I loved my dress the second I tried it on. It had the perfect combination of beauty and fun! I wish I could wear it again!
I have been to Wolsfelts with my sister and several friends in the past so there was no other option for dress shopping. They make it an extremely personal experience and helped me find my dream dress.
Grooms Attire: Men's Wearhouse
Hair: Julie Flakus and Lindsey Fox
Julie has been doing my hair for a long time and I was so glad that she was able to come to the hotel before the wedding. Even before we discussed it, we had a similar vision for my hairstyle and it turned out amazing. Together Julie and Lindsey created tons of beautiful hairdos for our family and friends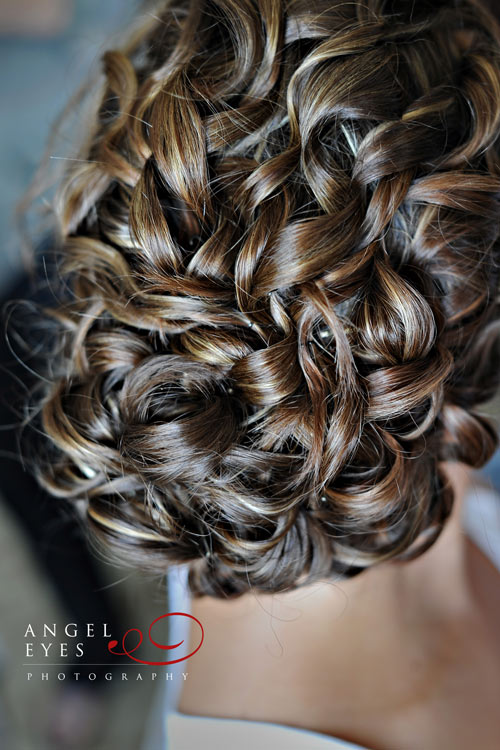 Makeup: Makeup by Elisa
Elisa was recommended to me by a friend and I'm so glad! Everyone's makeup looked beautiful and she was really fun to work with. We even ran into her in Florence while we were on our honeymoon!
Transportation: Chicago Trolley and Double Decker Co.
Driving around the city in a trolley on a beautiful day was the perfect way to start off the wedding festivities!
Florist: AJB Designs
Abby was so great to work with. She took the venue and color scheme and really ran with the design for the flowers and centerpieces. We had a quick room flip and she did a wonderful job bringing my vision to life and making it more beautiful than I could have imagined.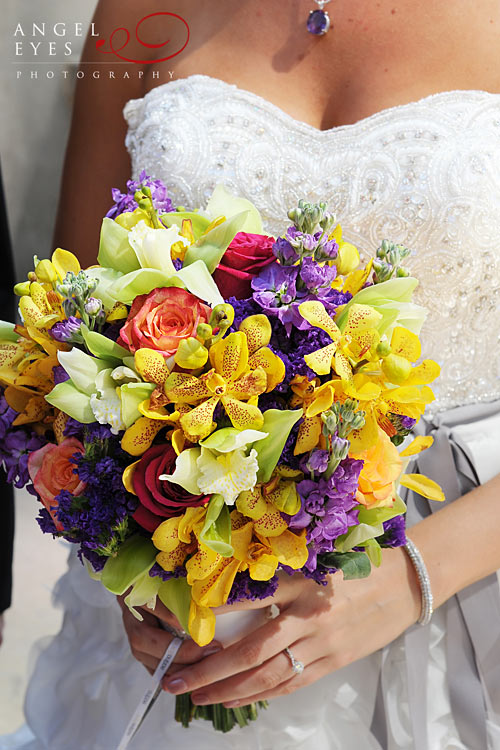 Décor: Inspired Designs by Jamie Joy
Jamie is one of our good friends and she is extremely talented and creative. She recently started her own wedding décor business, and we were lucky to have her helping us! I'm not great with visualizing that kind of thing, so she came to the venue with us and we discussed some décor ideas I wanted to incorporate and she did that and so much more. Everything looked amazing!
Party Favors: Show your Logo
Our "Eat, Drink and Be Married" Coozies were a big hit with everyone!
Between the photographer, videographer and DJ we had an all-star team. They worked so well together and helped us create the perfect wedding.
Photographer: Hilda Burke, Angel Eyes Photography
I have known that Hilda would be our photographer for many years after stalking her blog regularly. When we started looking for venues, I even reached out to Hilda to make sure we didn't book a date that she wasn't available and I am so happy we did. Not only does Hilda take amazing pictures, but she also helped us with ideas in planning and keeping everyone on schedule the day of the wedding! She is the perfect combination of talented artist, fun partier and stern mom, keeping our big family and bridal party on track long enough to get the pictures we really wanted.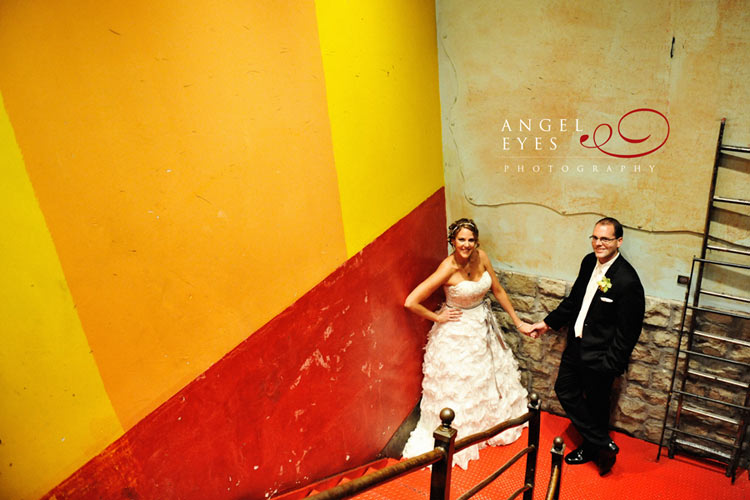 Videographer: Blink of an Eye Productions, Tom Hartmann
When we started planning, we originally decided we didn't want a videographer but after encouragement from some friends and family members, we decided we should get one. This turned out to be one of the best decisions we made for the wedding. Tom was really easy to work with and was an absolute rockstar at the wedding. He captured every moment of the wedding and was still there when the lights came on at midnight! Our video is absolutely amazing and I could watch it over and over (and I do )
DJ/Photo Booth: MDM Entertainment
Patti was a huge help in getting the wedding planned/booked and Nick was amazing to work with. We talked to him for a few hours the week before the wedding and he really took the time to get to know us, our taste in music and our vision for the wedding. He gave us suggestions that really improved our schedule and kept everything on track throughout the night. He provided the music for an awesome party, and the dance floor was always packed. We can't even remember a time that we weren't dancing and that's exactly how we wanted it!
I LOVE photo booths, I always have, so having one at the wedding was not a question. We got a book at the end of the night of everyone enjoying it so I'm glad we have those memories!
Tips for brides: Book Hilda, get a videographer and enjoy every second! Take a minute sometime during the night to step back and watch everyone enjoying your wedding, you take a lot of time creating a beautiful day, it's wonderful to see that others are enjoying it as much as you both are.'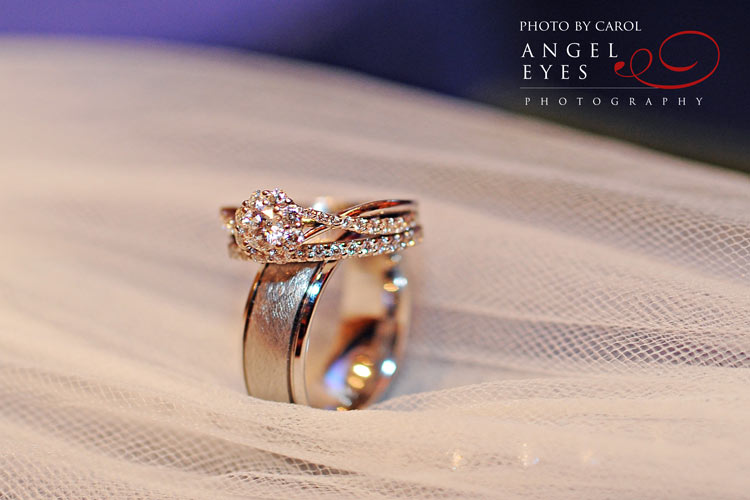 Stop by Facebook and say hello!