Assumption Catholic Church ceremony, Fulton's on the River Chicago wedding reception, Marianne and Brian-
This was the first wedding where I got to go on a Water Taxi with a Bridal party!  It was so much fun!!  Also this wedding party was one of the most supportive I've ever seen. They did everything they possibly could to help the couple.  It was an absolute pleasure working with them 🙂
Flowers by Ashland Addison Florist.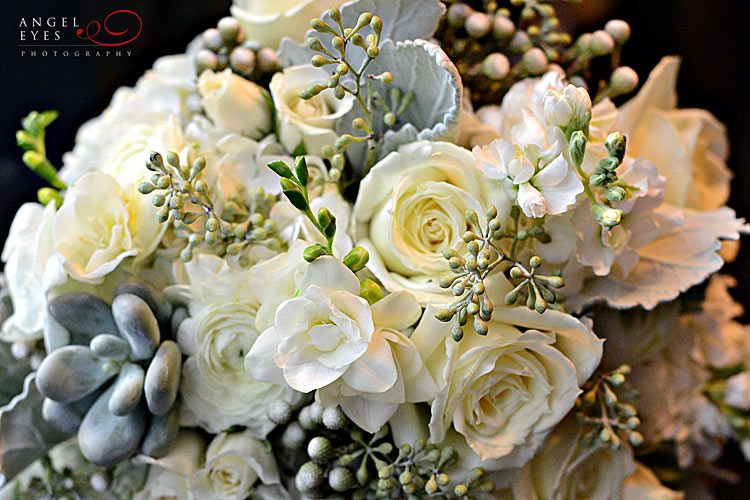 Dress:  Tara Keely by Lazaro, purchased at Bella Bianca in Oakbrook, IL.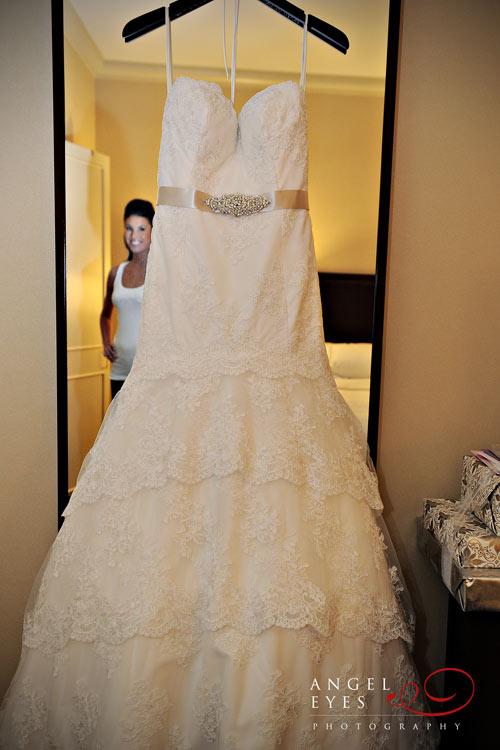 Shoes: White glittery TOMS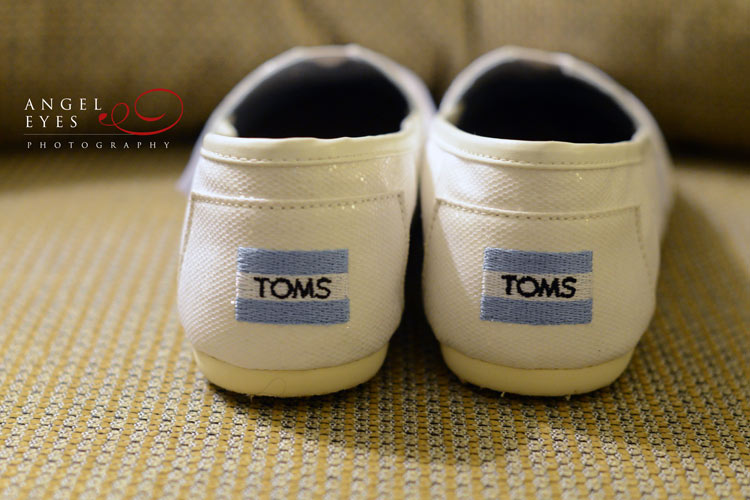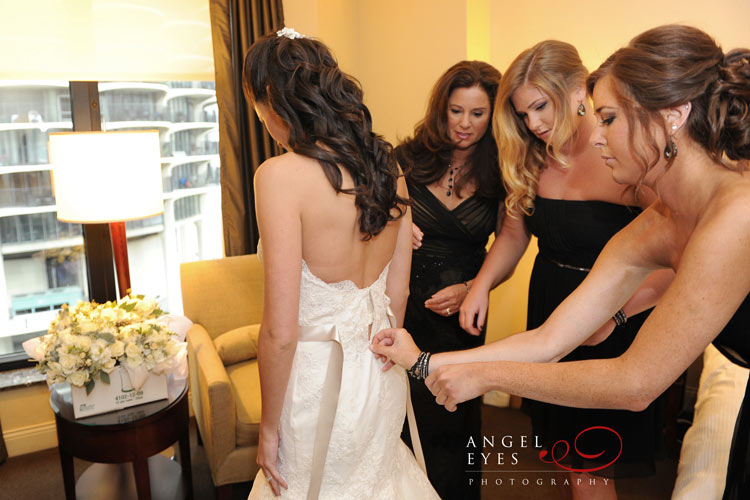 Jewelry: Left Bank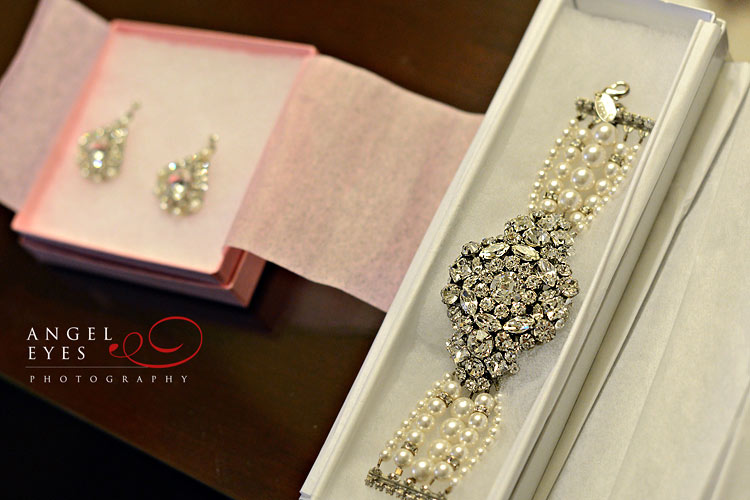 Hellloooo gorgeous!! Hair & Makeup: Holly Kasprisin of Chicago Bridal Hair & Makeup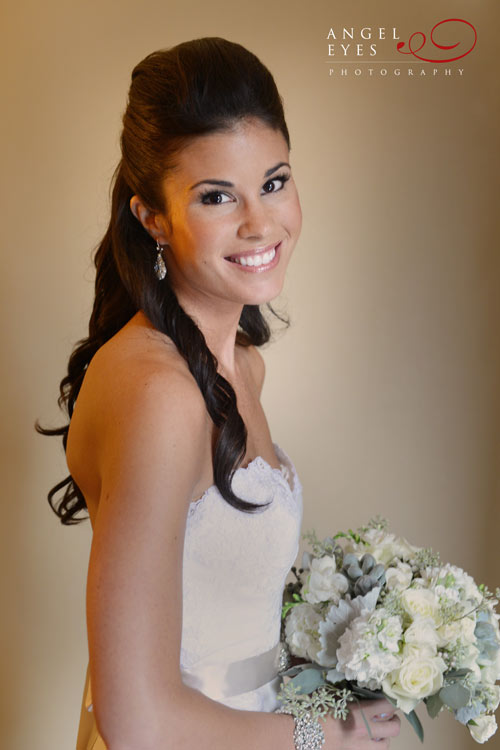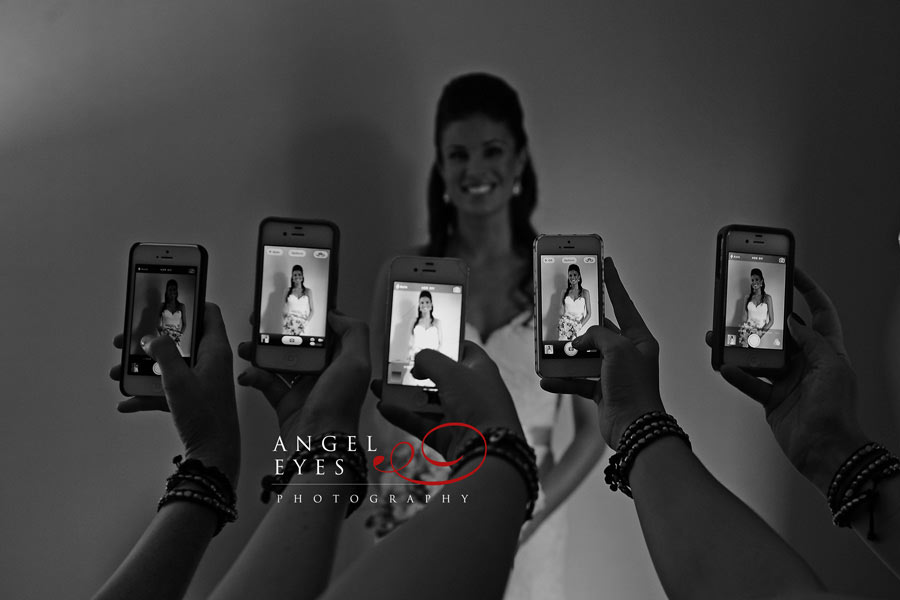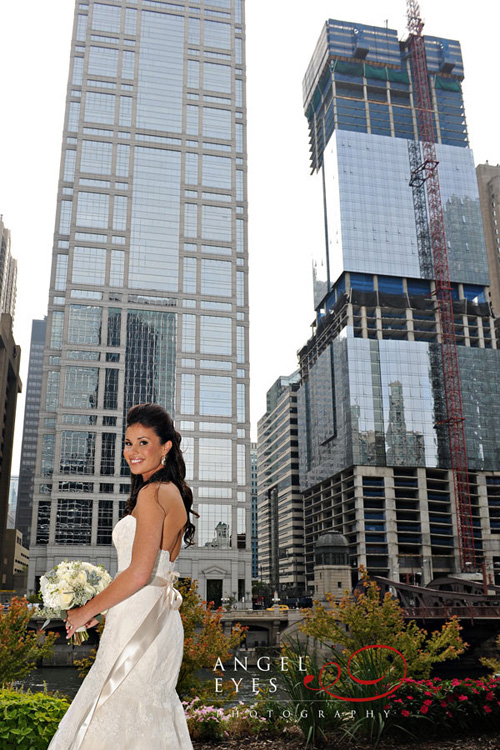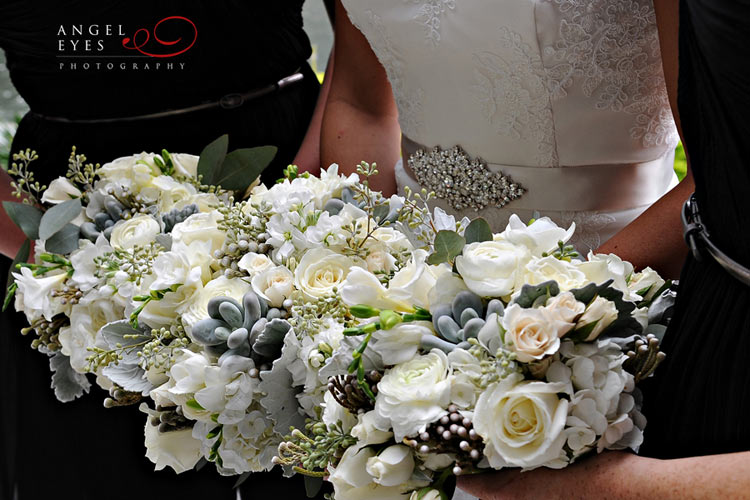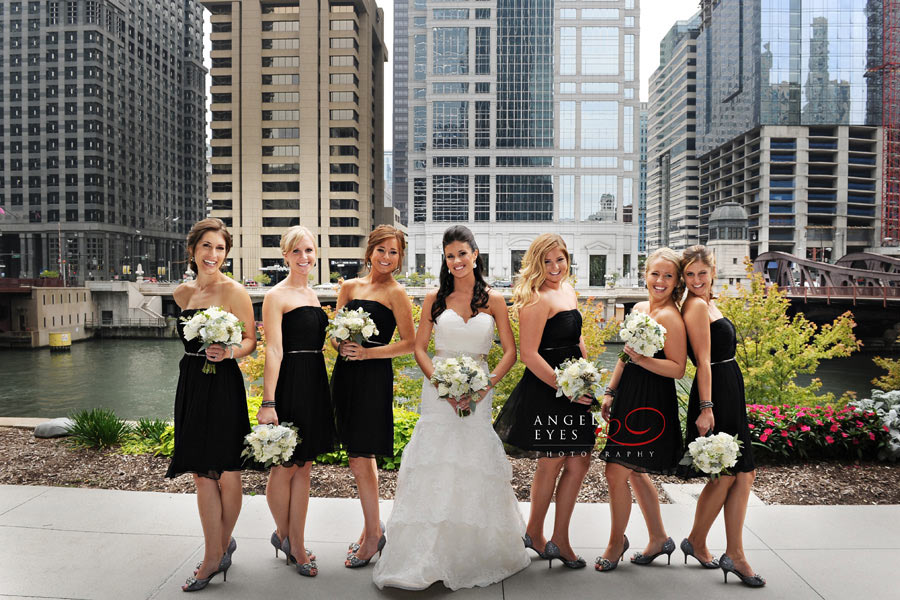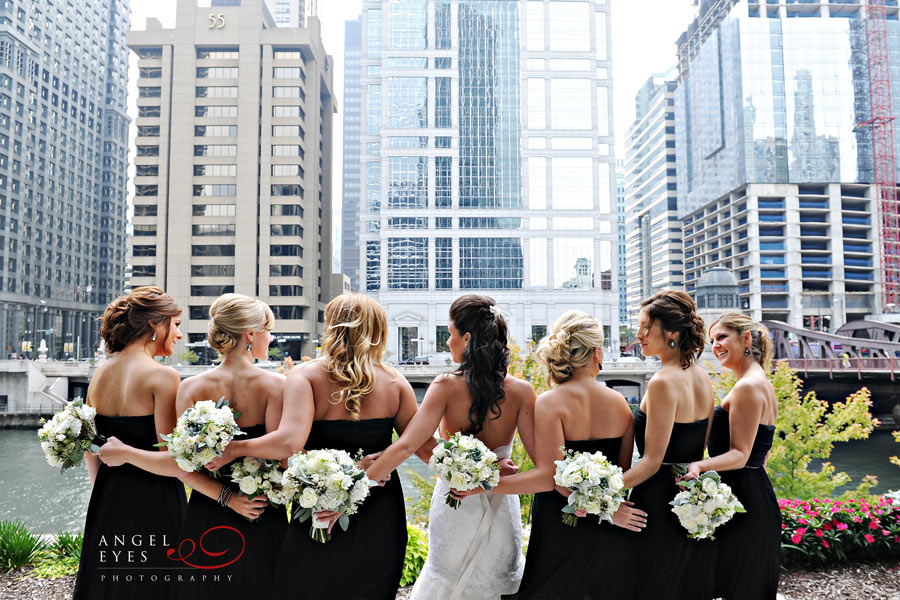 Church: Assumption Catholic Church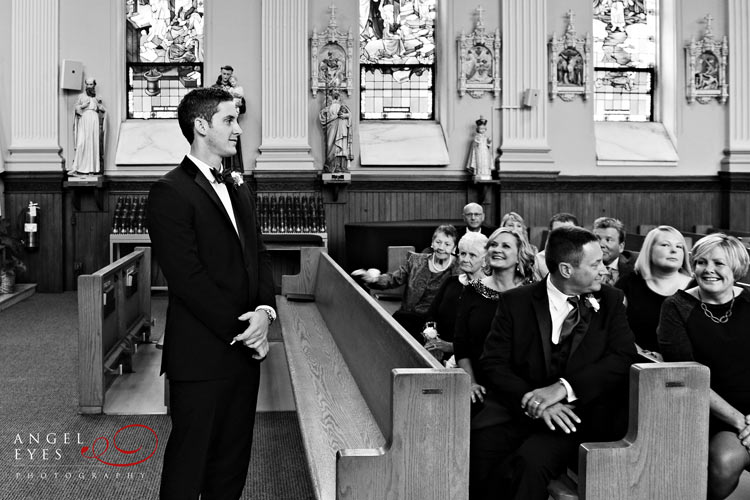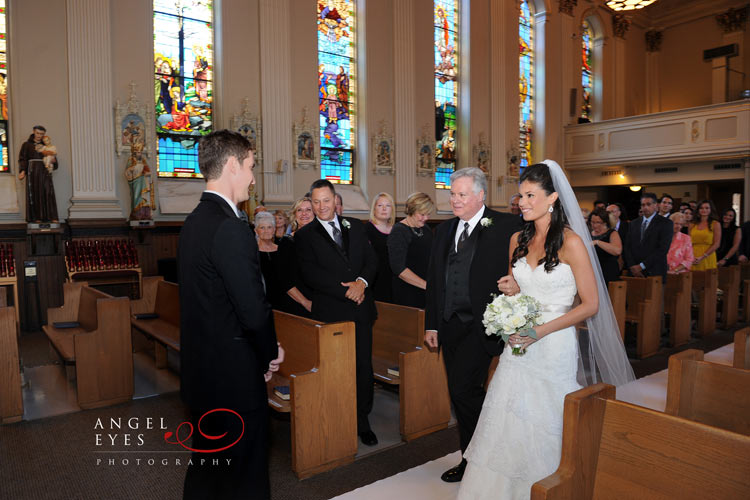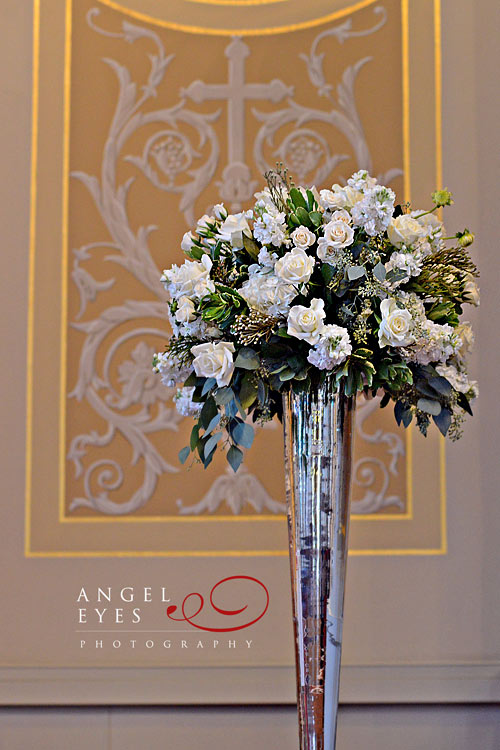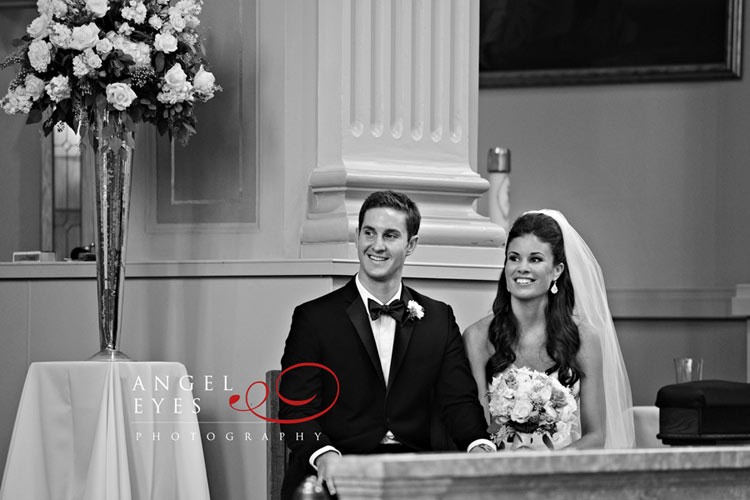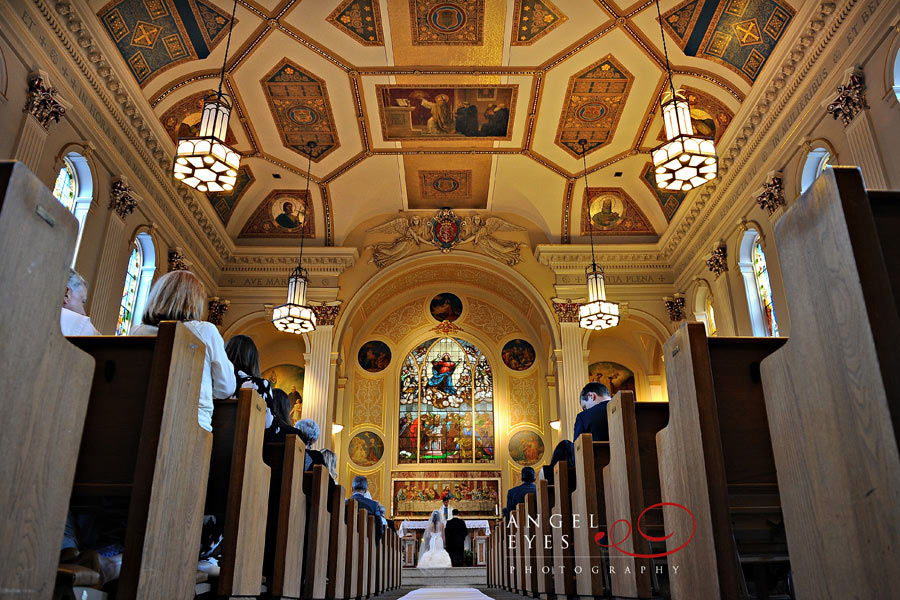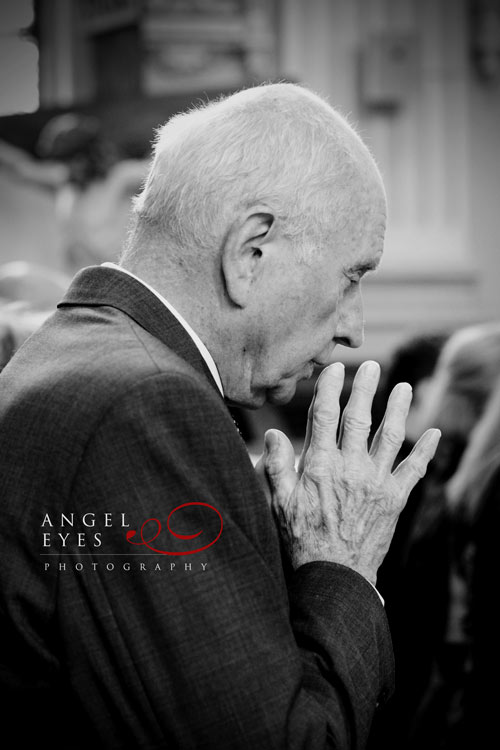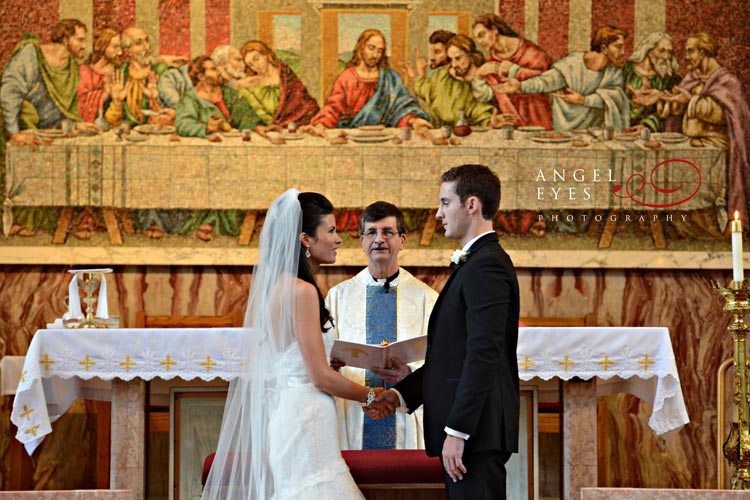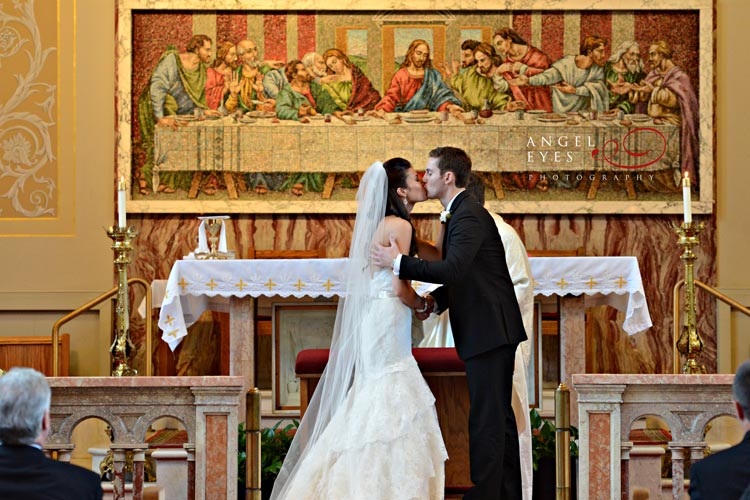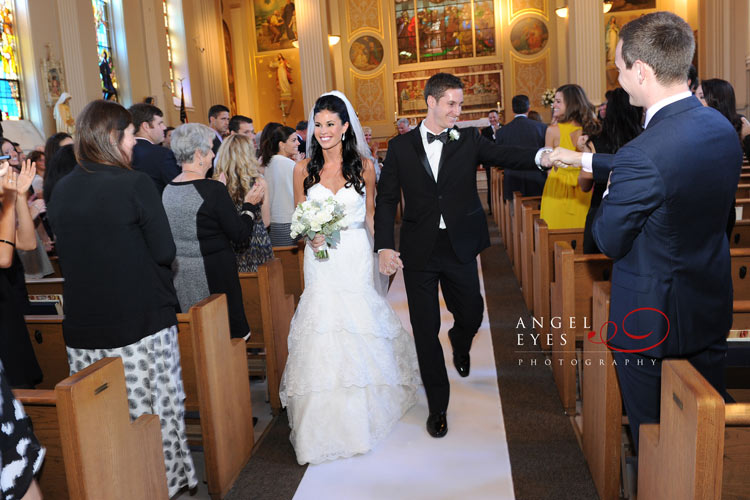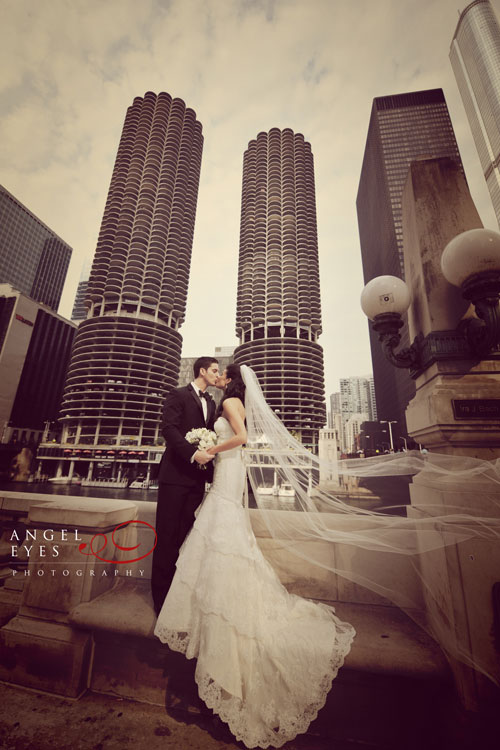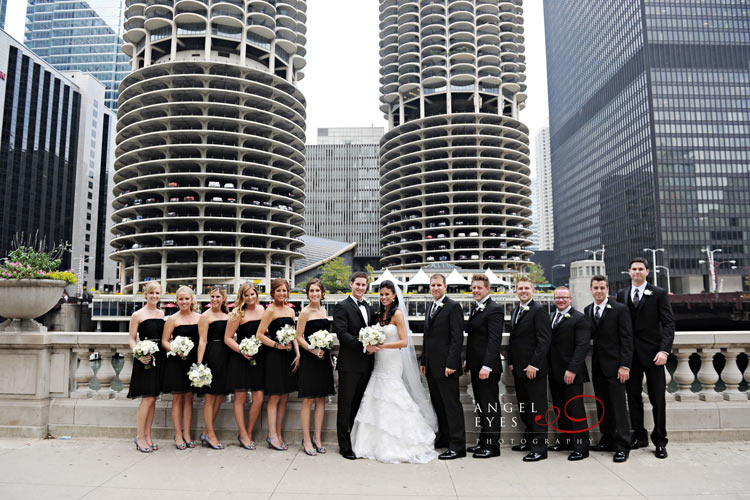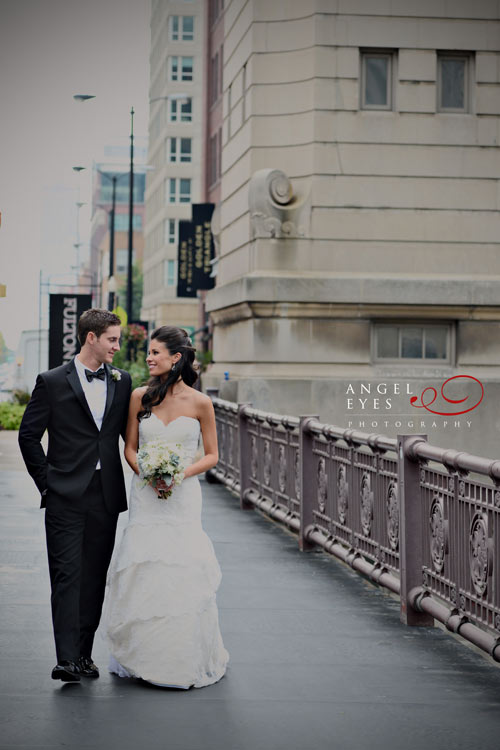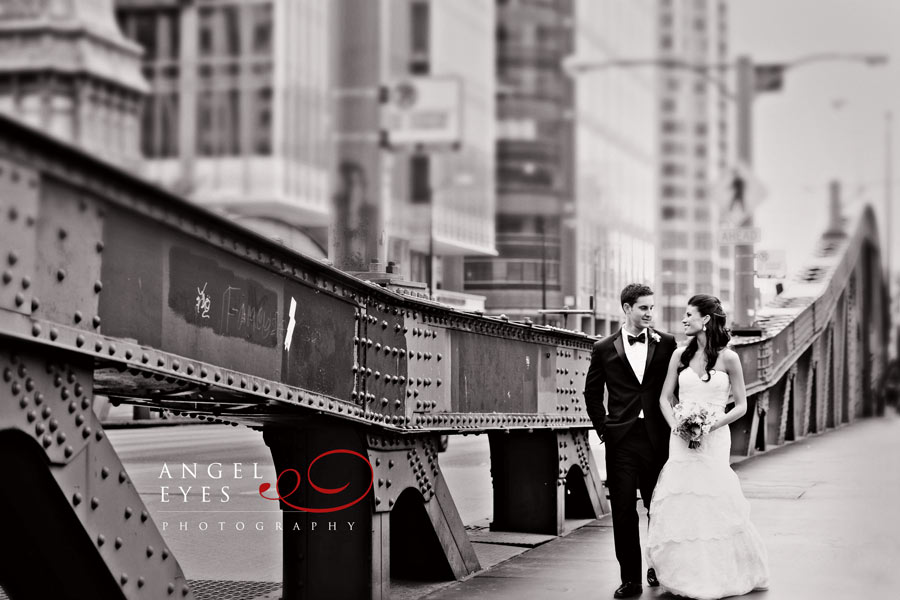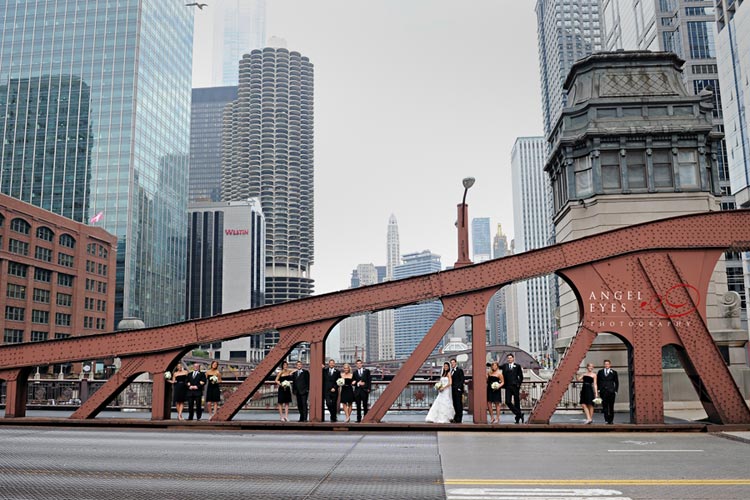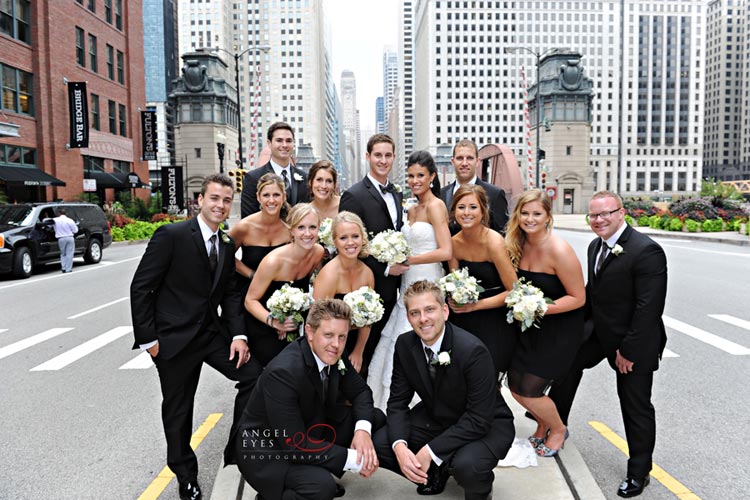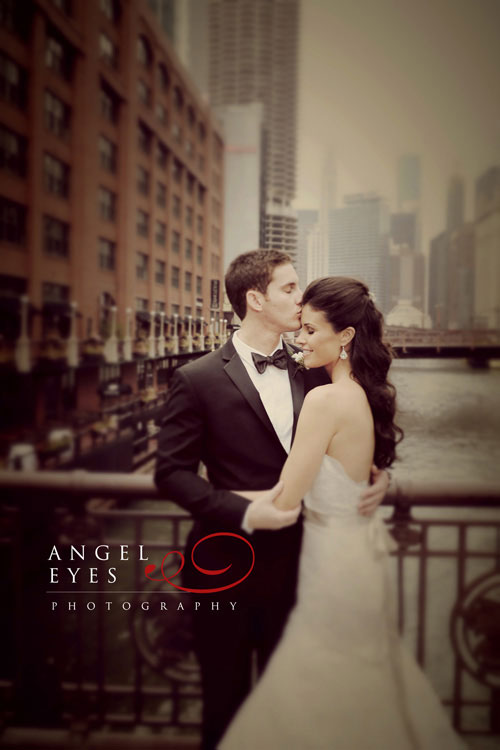 The rain didn't stop us!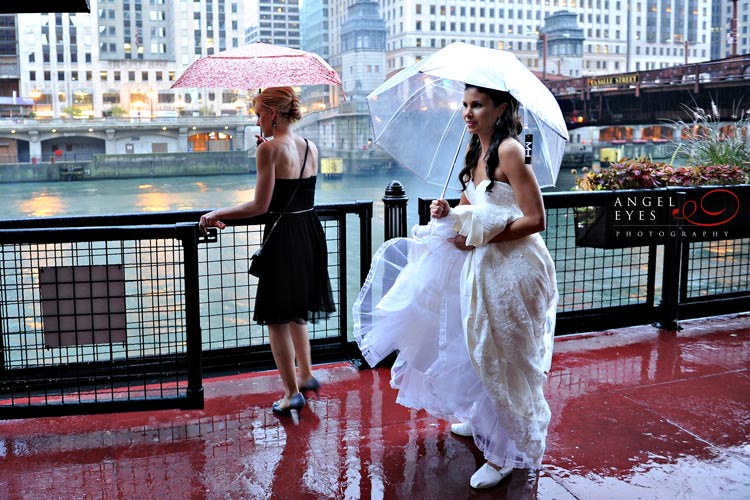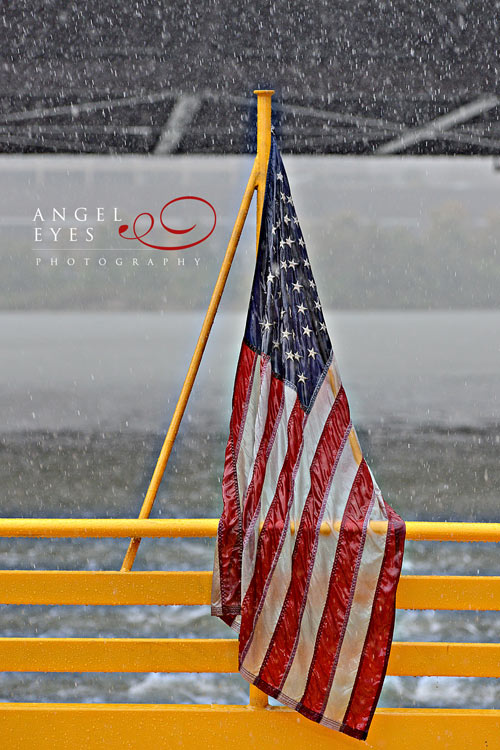 Everybody was happy to have the newlyweds on board 🙂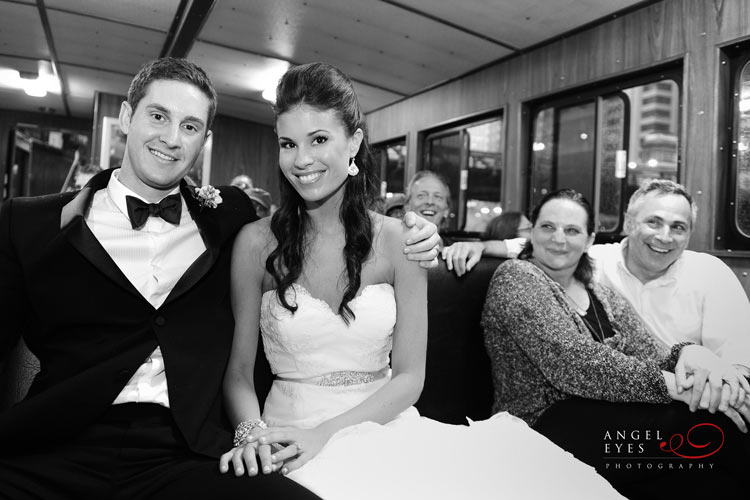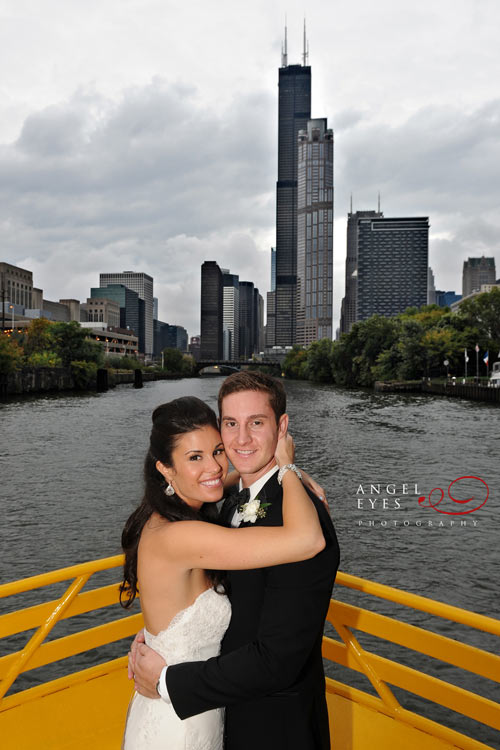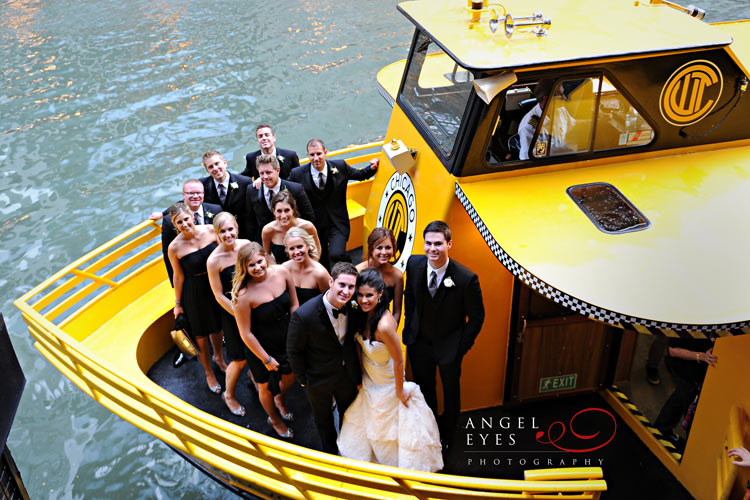 Venue  Fulton's on the River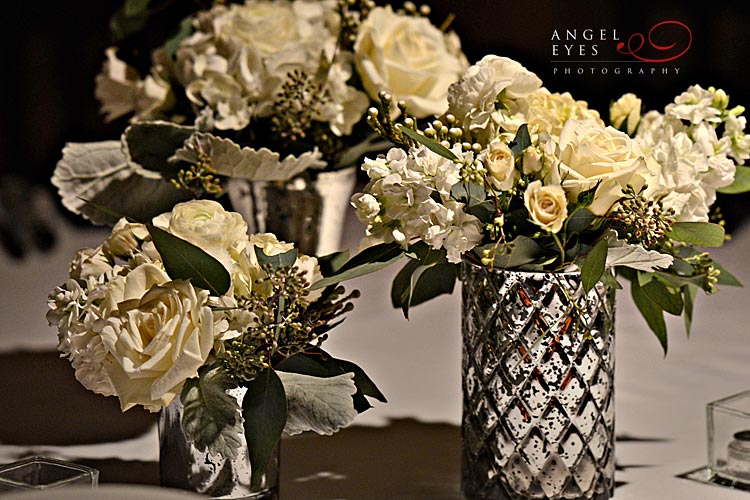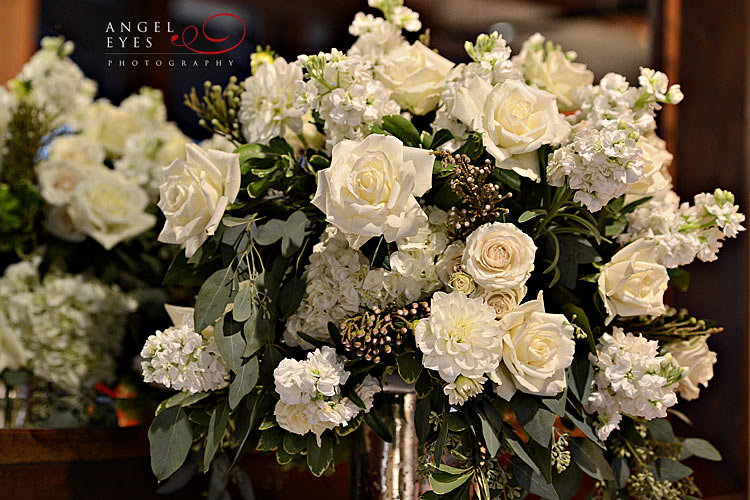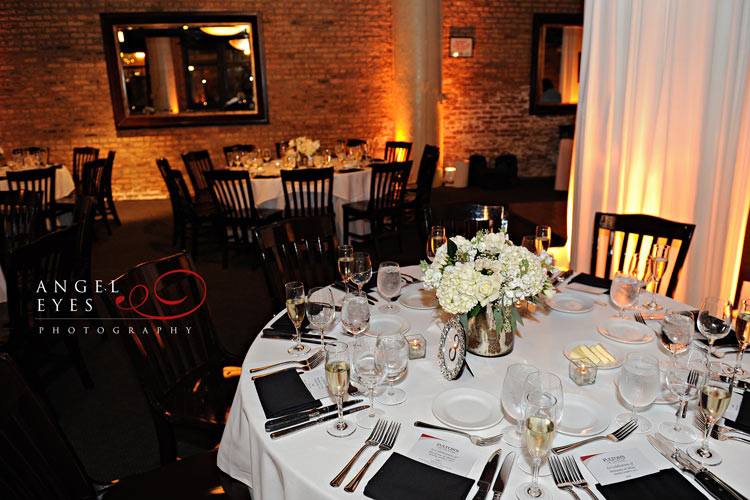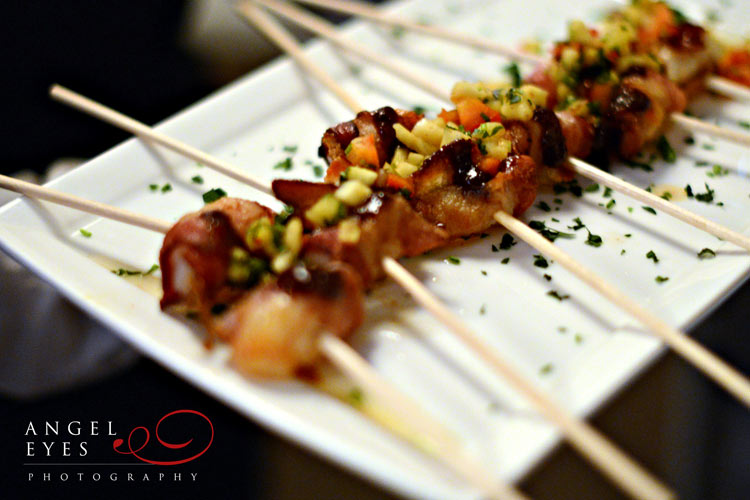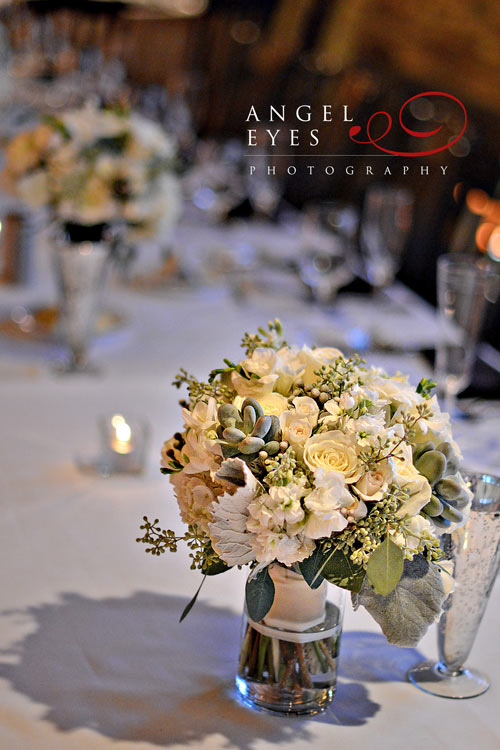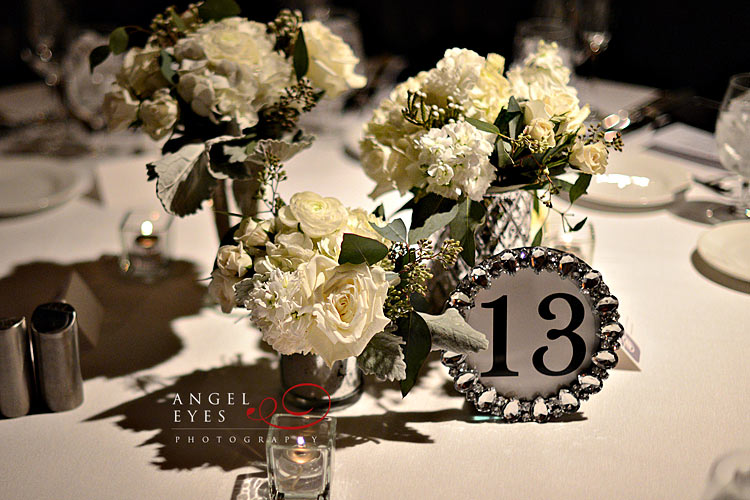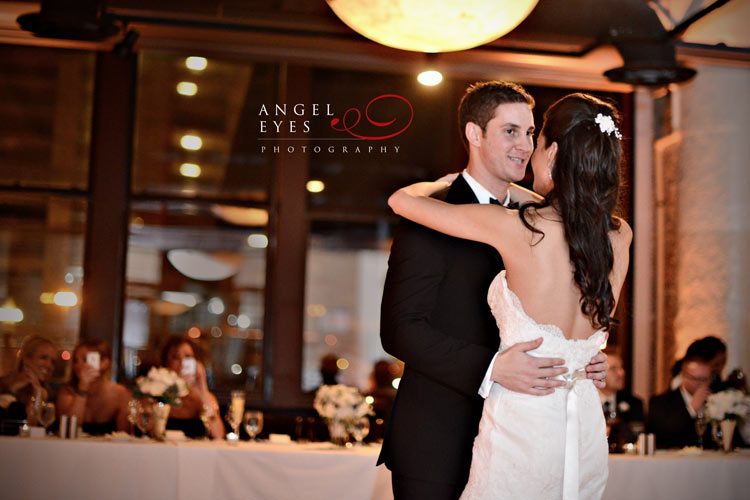 DJ:  Toast & Jam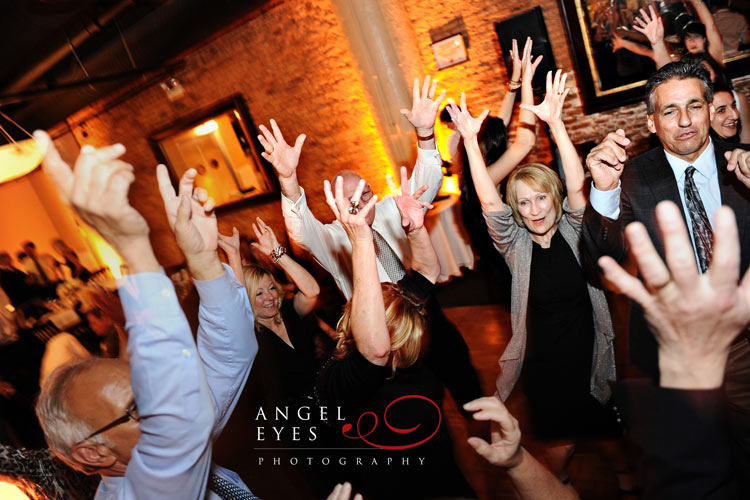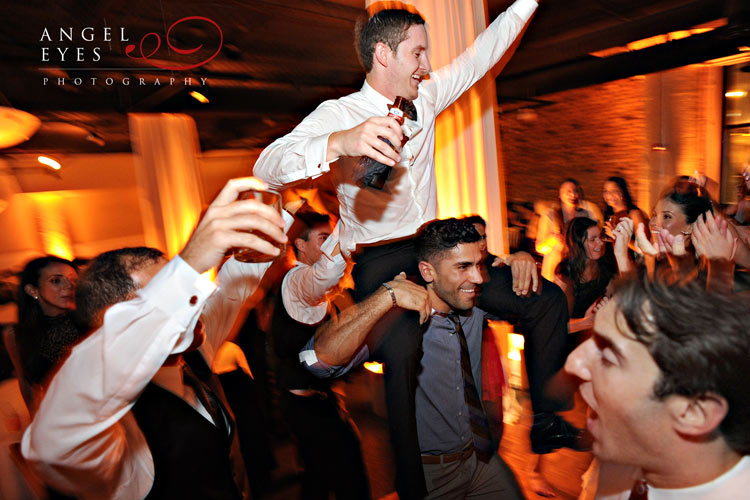 Church: Assumption Catholic Church in River North
Venue: Fulton's on the River. It was the first and only venue we looked at, and we knew right away we had to have it. We felt this venue really fit our personalities. It also had that urban feel we were looking for and beautiful city views. The staff was wonderful and attentive, and had great attention to detail. We got many compliments from our guests on the venue as a whole, especially the food!
Shoes: My shoes were white glittery TOMS. I was comfortable the whole day and never had to waste a minute worrying about how my feet hurt. Also, because of the TOMS "One for One" movement, by me purchasing these shoes someone in need also got a pair!
Jewelry: My earrings were from the Left Bank in Lincoln Park. My bracelet was my "something borrowed" from my good friend Heather Venkatesh.
Flowers: The flowers were one of my favorite wedding elements. I am a very creative person with many ideas and "visions", and Meghan Riley from Ashland Addison Florist absolutely nailed it on our flowers. She took the idea in my head and brought it to life perfectly. The flower arrangements included my favorite flowers (hydrangeas), as well as dusty millers, silver brazilias, and echeverias to bring in the grey/silver tones.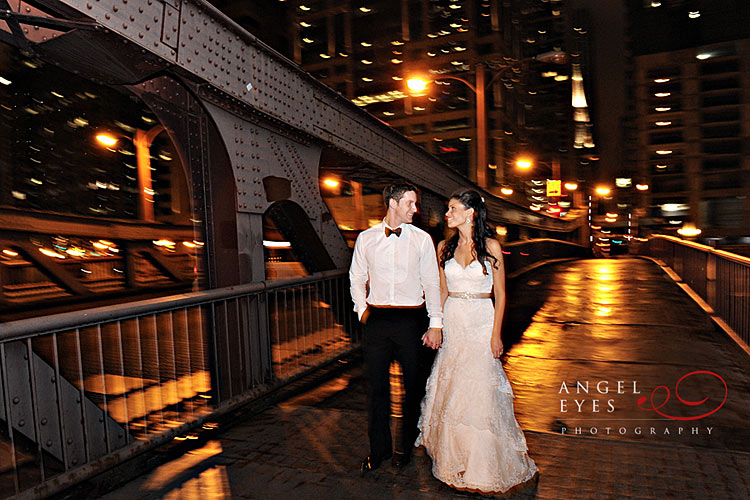 Dress:  Tara Keely by Lazaro, purchased at Bella Bianca in Oakbrook, IL.
Hair & Makeup: Holly Kasprisin of Chicago Bridal Hair & Makeup did my hair and makeup. I am very particular when it comes to my hair and makeup, and I was thrilled with how it all turned out. Holly was so sweet, and my makeup and hair stayed intact all day/night!
Tuxedos: Formally Modern Tuxedo in Lincoln Park
Cake: It was a red velvet cake, and from West Town Bakery in the Ukrainian Village. Delicious!
DJ: Our DJ was Ruby from Toast & Jam. She had the dance floor packed all night!
Favorite Wedding Memories: Since I have so many, I couldn't possibly pick one so I narrowed it down to three.
1. When my limo turned the corner on the way to the church. I saw Brian, the groomsmen, and our dads walking toward the church, I got so excited and couldn't wait to bust out of the limo and get in there to marry Brian! It was at that moment that everything started setting in and feeling real.
2. After the ceremony, when we got to celebrate and relax with our wedding party on the limo and Water Taxi.
3.  Celebrating and dancing with family and friends at the reception, especially when our friends had us up on their shoulders dancing to "Wake Me Up" by Avicii.
 Favorite Wedding Related Purchase: Our honeymoon in Maui!
 Advice for Bride-to-be: If you're freakishly organized and detail oriented leading up to your wedding day like I was, everything will come together perfectly and you can kick back, relax, and enjoy!
 There was honestly nothing we would have changed about the day or done differently. It was our dream wedding, and we had the most perfect day celebrating with our family and friends!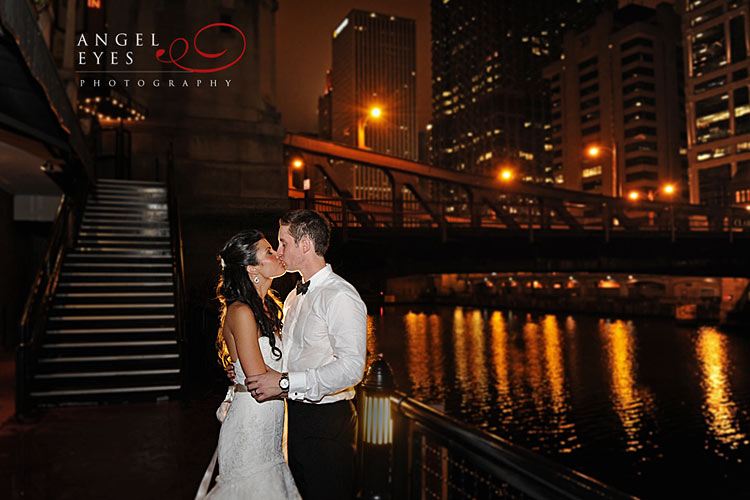 Photography by Angel Eyes Photography 🙂  More on Facebook!