Our Lady of the Woods Parish in Orland Park | Elements Conference & Banquet Center | Katie & Pat
Every time I think about Katie and Pat's wedding I smile. This day was just so full of happiness. Even though it was a 12 hour day for me and Carol, it didn't seem that long. Katie and Pat did a great job organizing everything, my favorite part was a well planned break for us and the bridal party at a bar….then on to the reception. As an added bonus one of the Matrons on Honor was one of my former Brides! Hi Heidi!!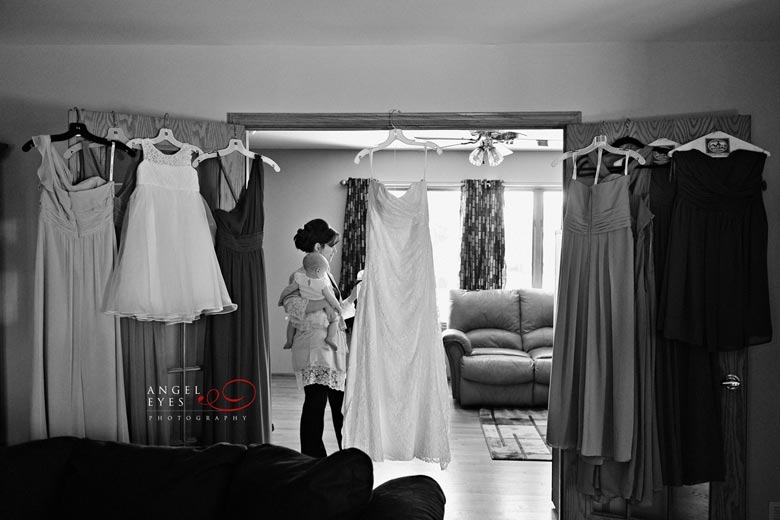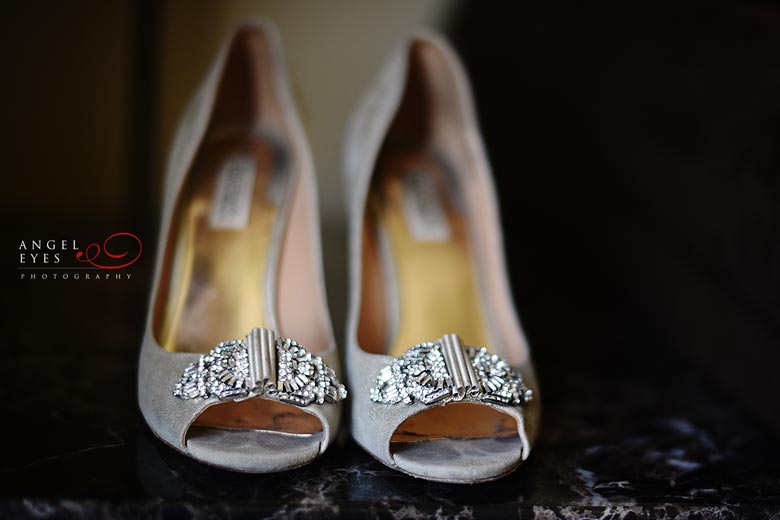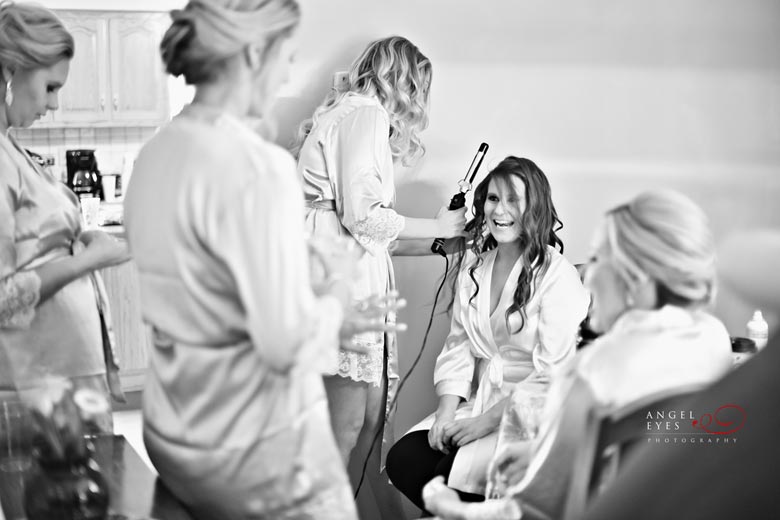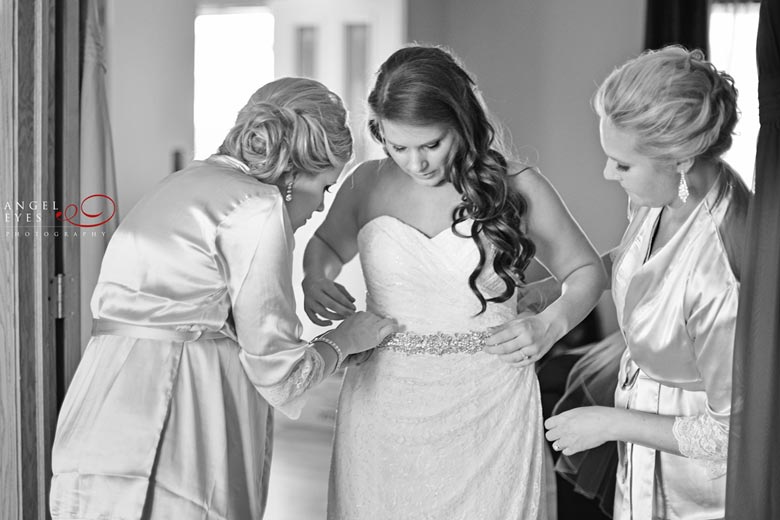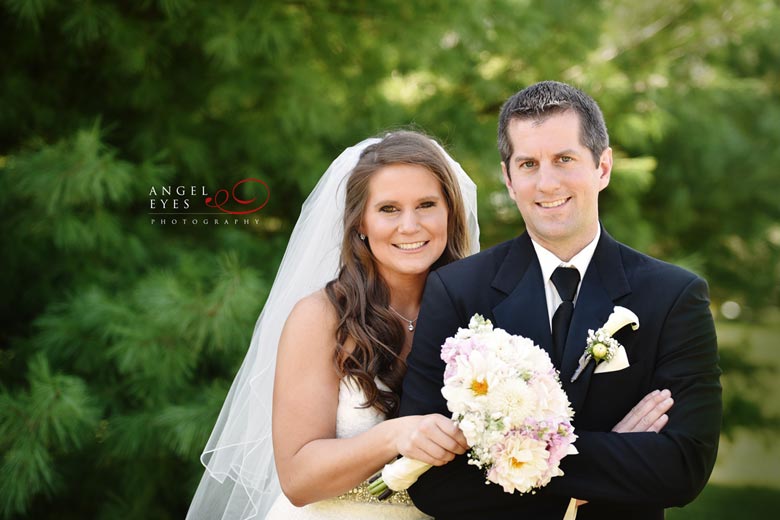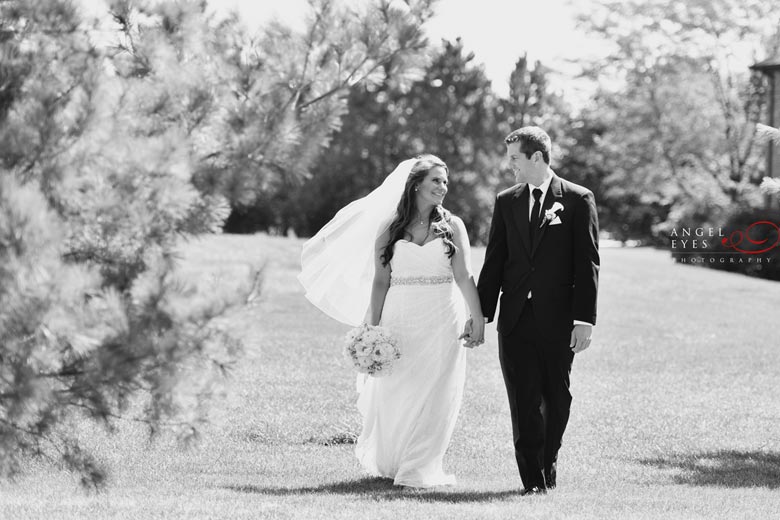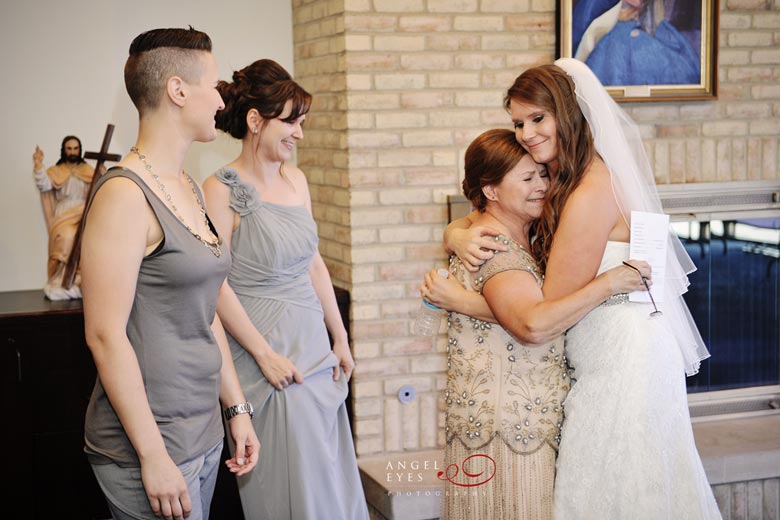 Ceremony–Our Lady of the Woods Parish in Orland Park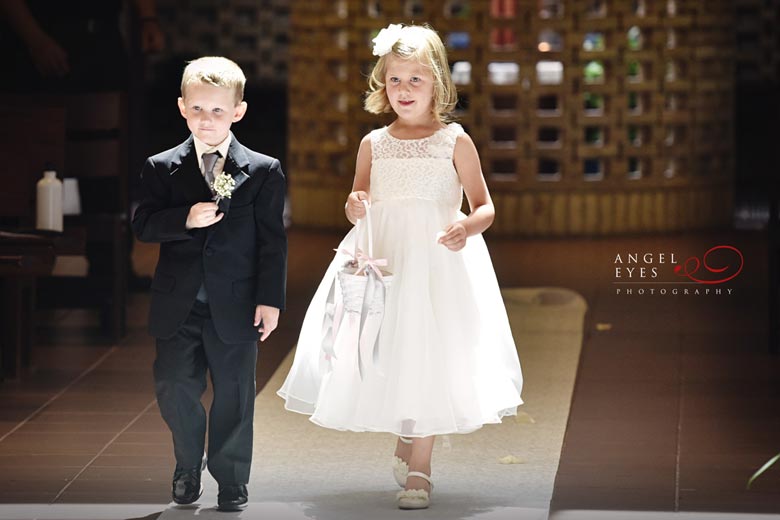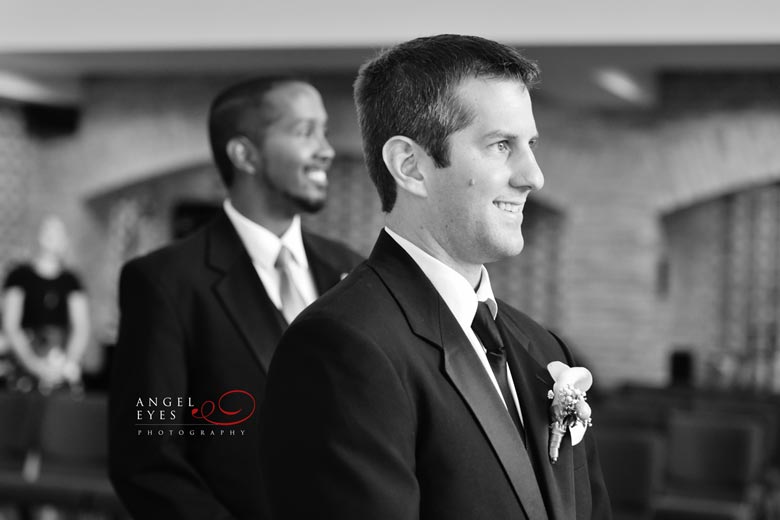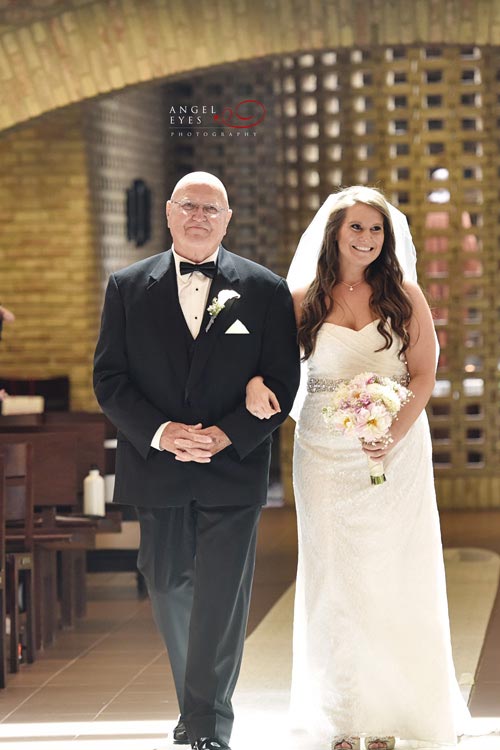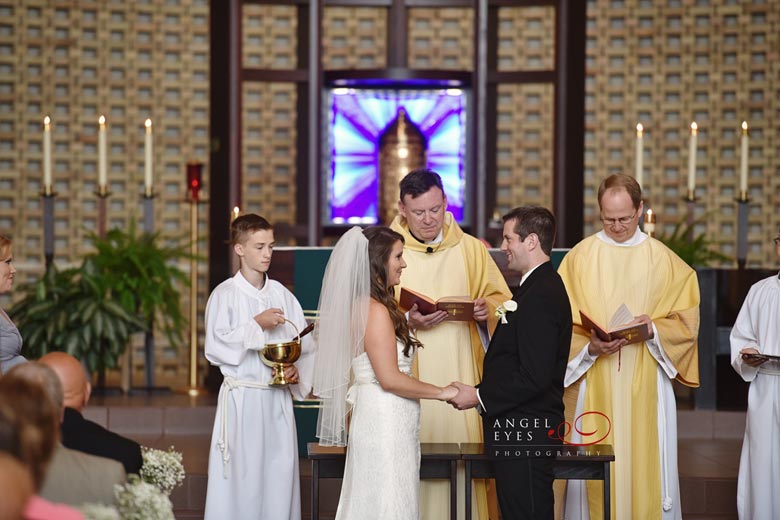 I love these little moments…the groom checking out his new ring…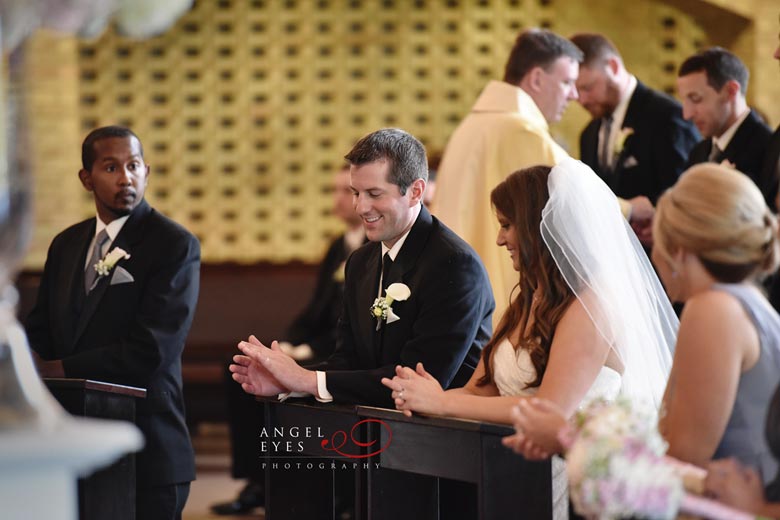 …then Katie checking out hers, and Heidi giving them a thumbs up.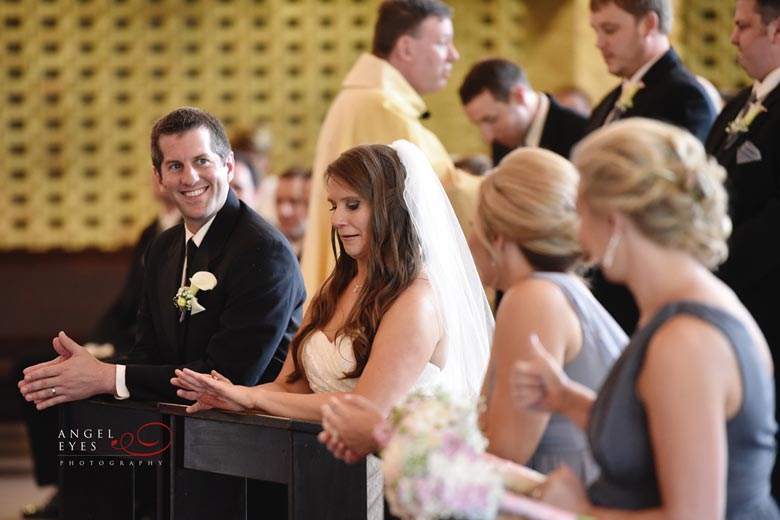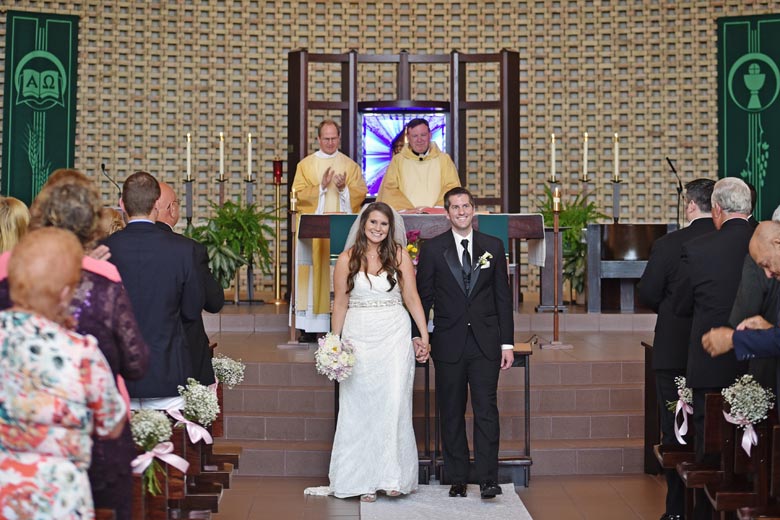 Congratulations!!!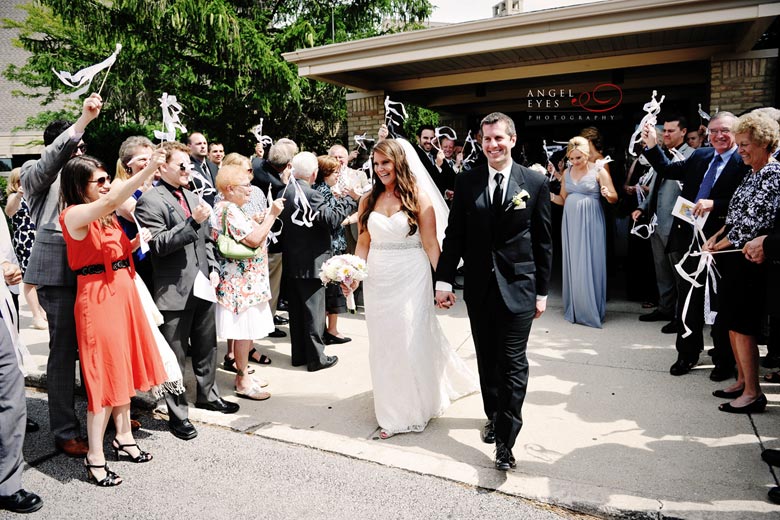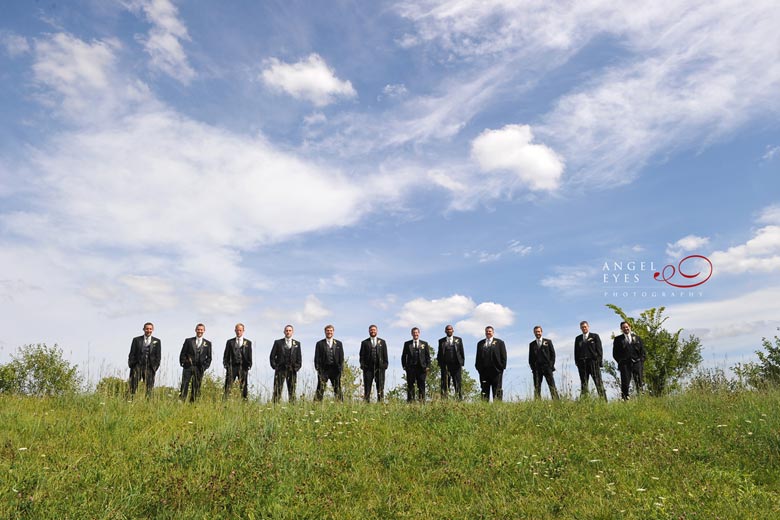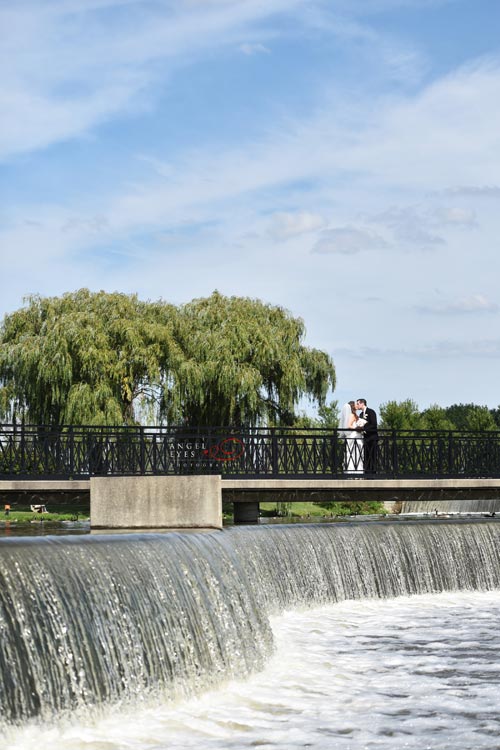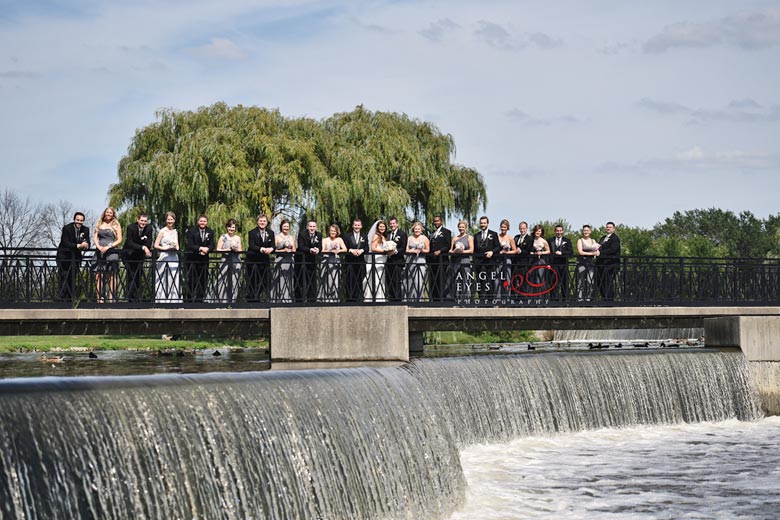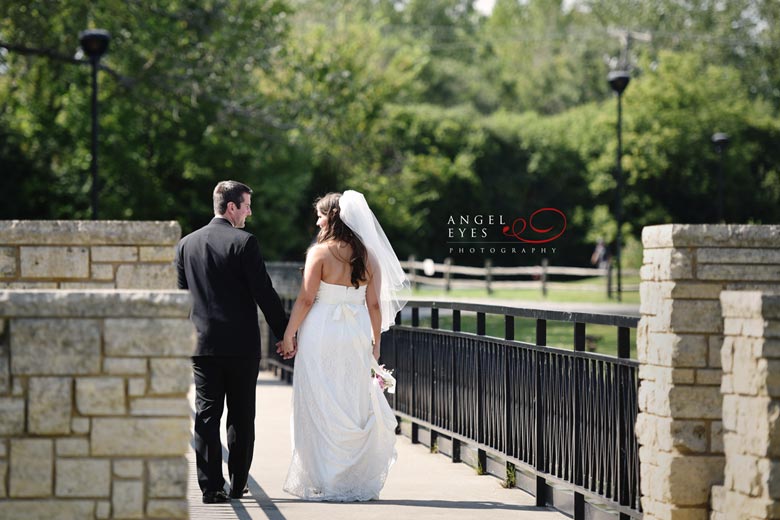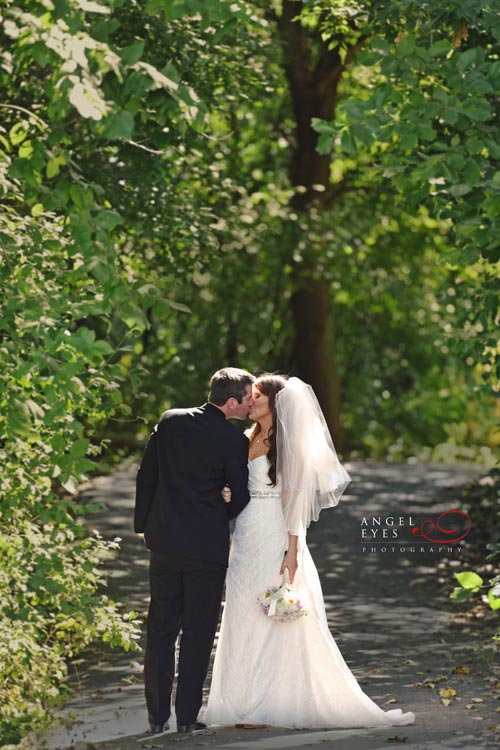 Some fun times at Square Celt Ale House & Grill.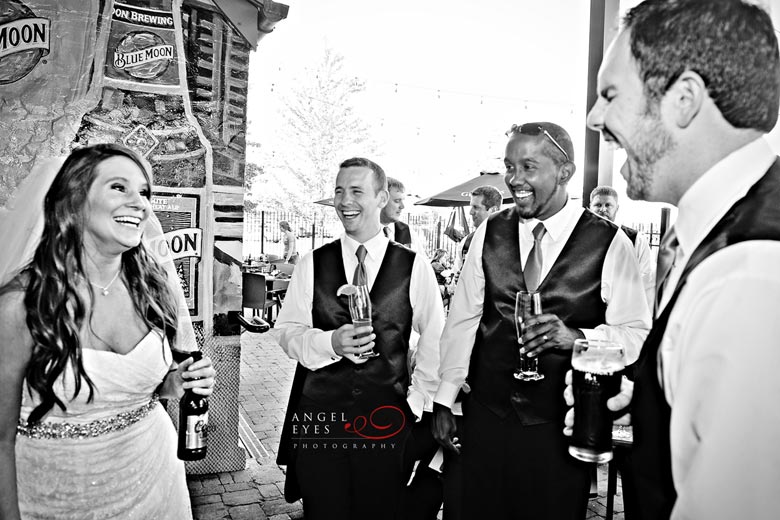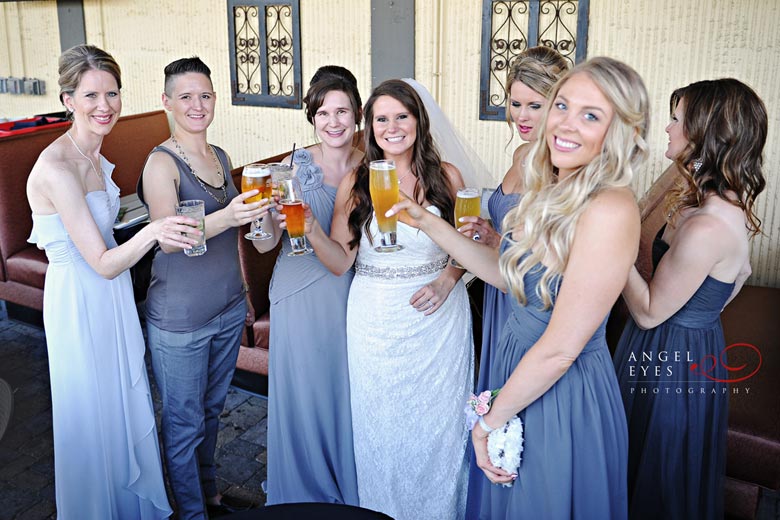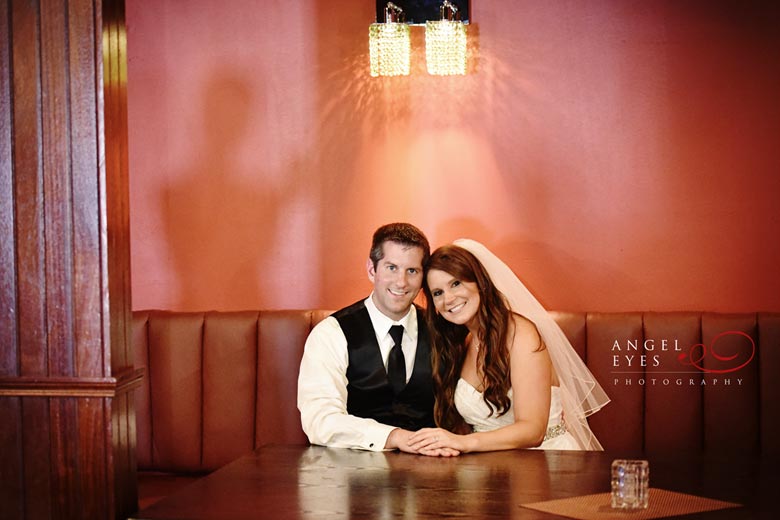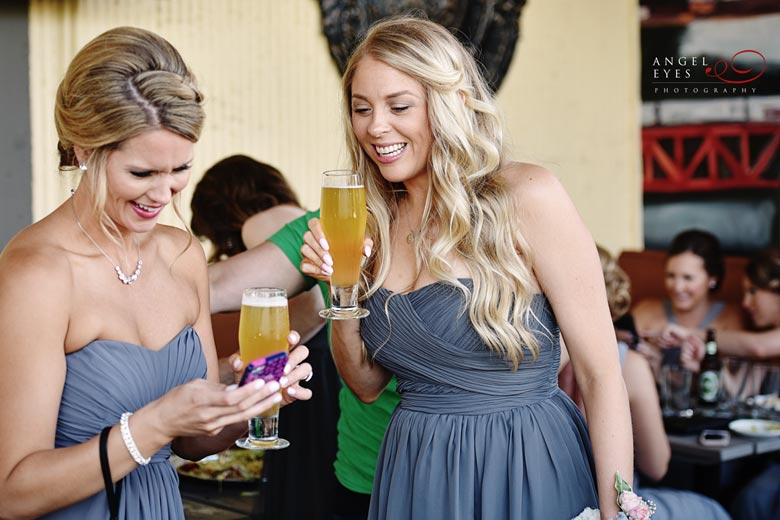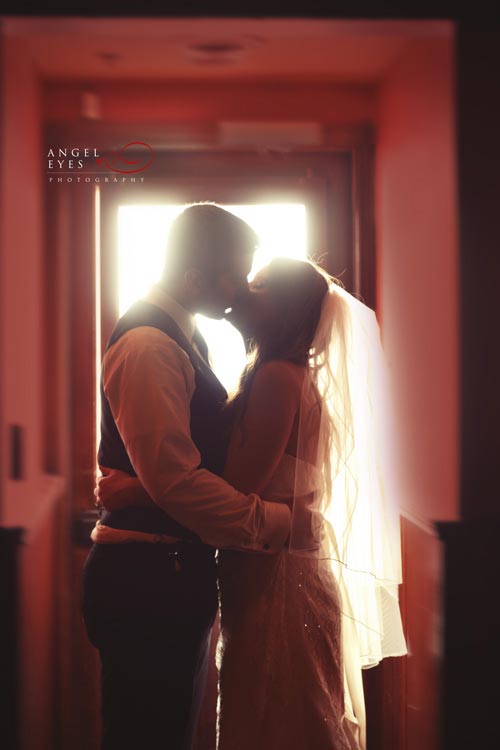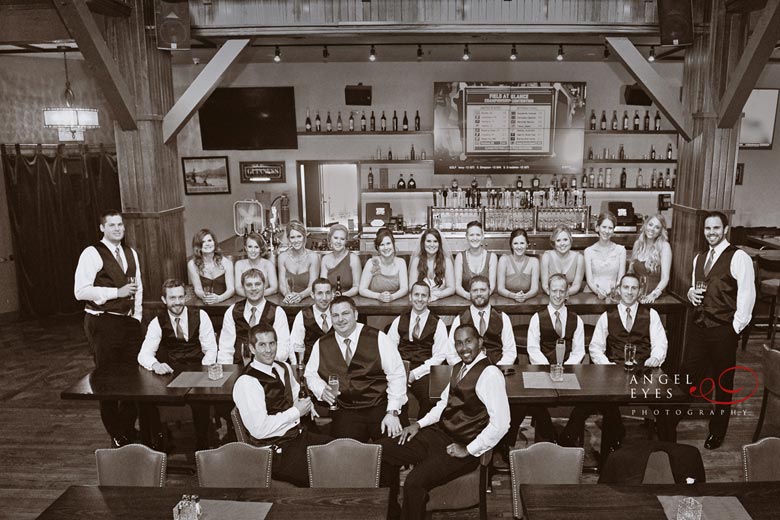 Flowers—Zuzu's Petals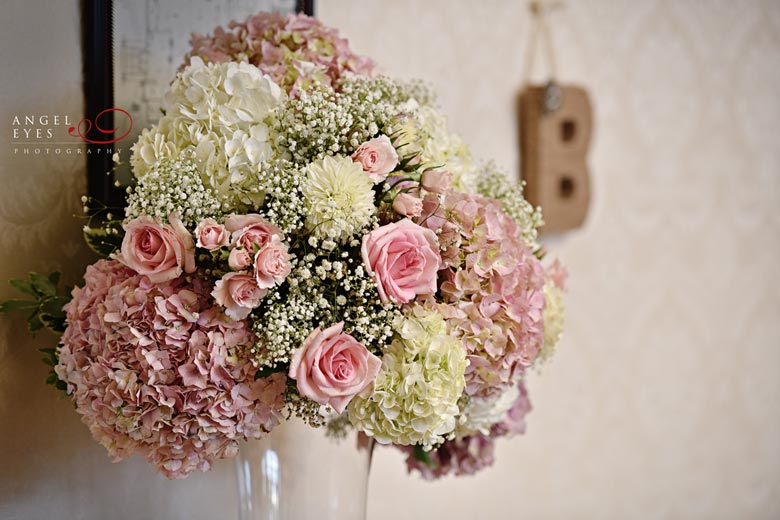 Venue – Elements Conference & Banquet Center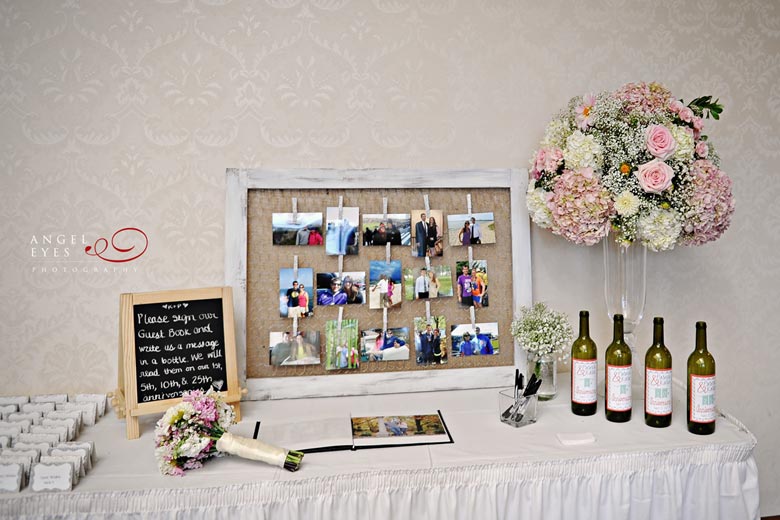 Cake-Leeson's Cakes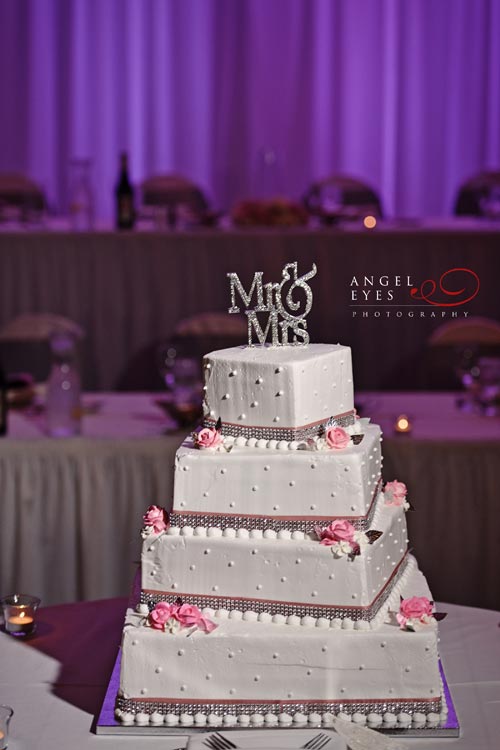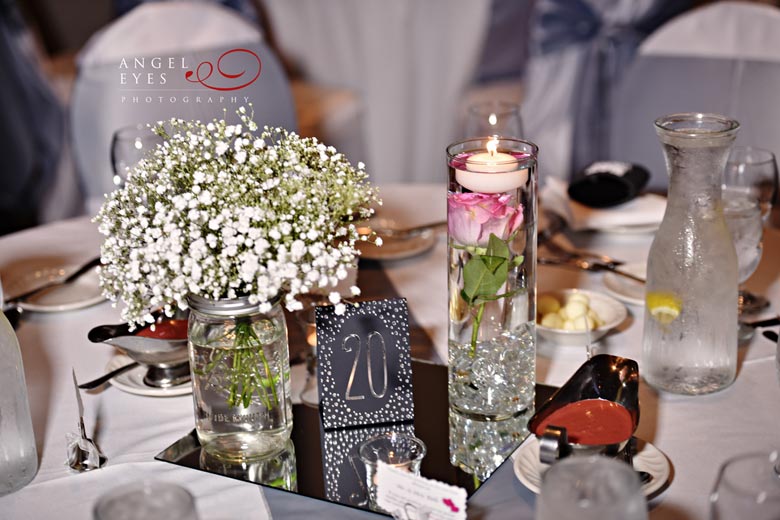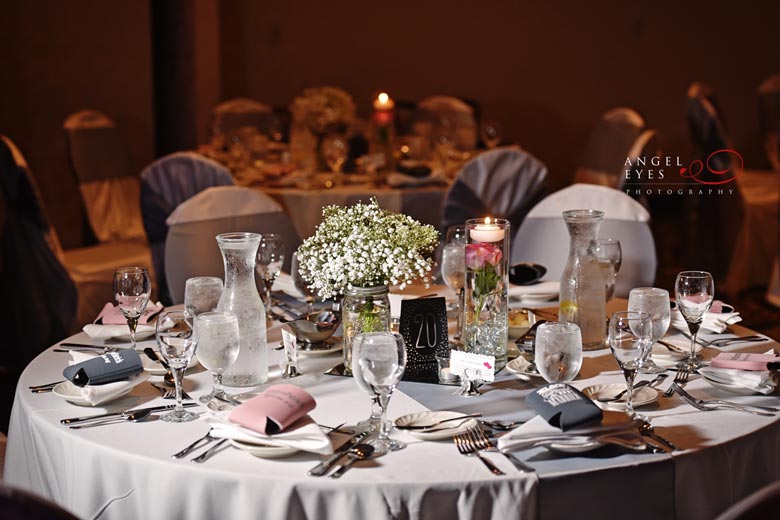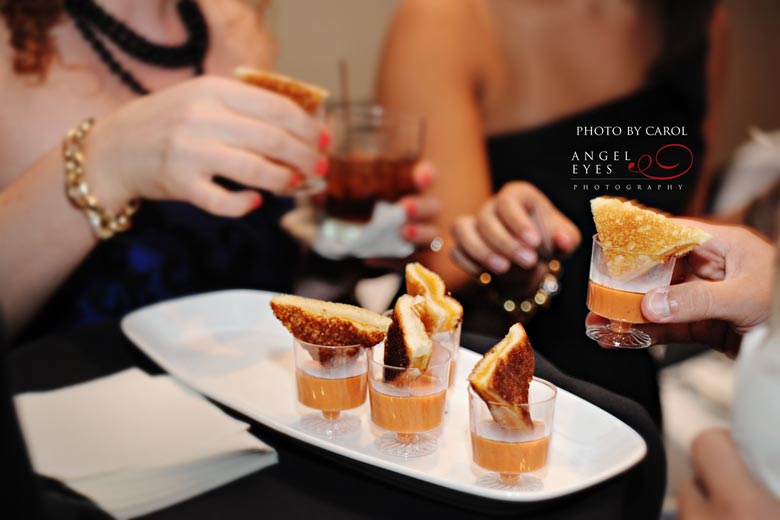 DJ–DJ's 4 You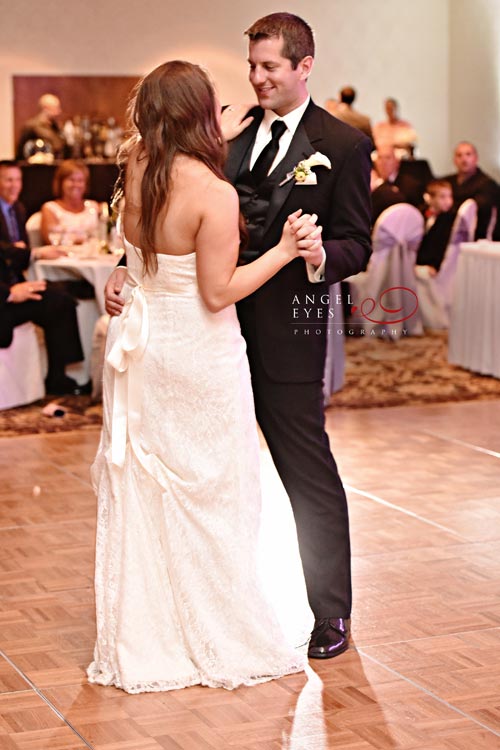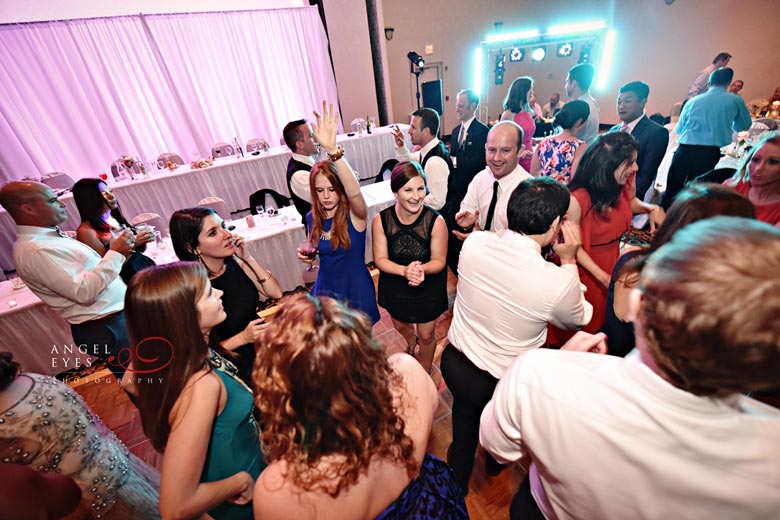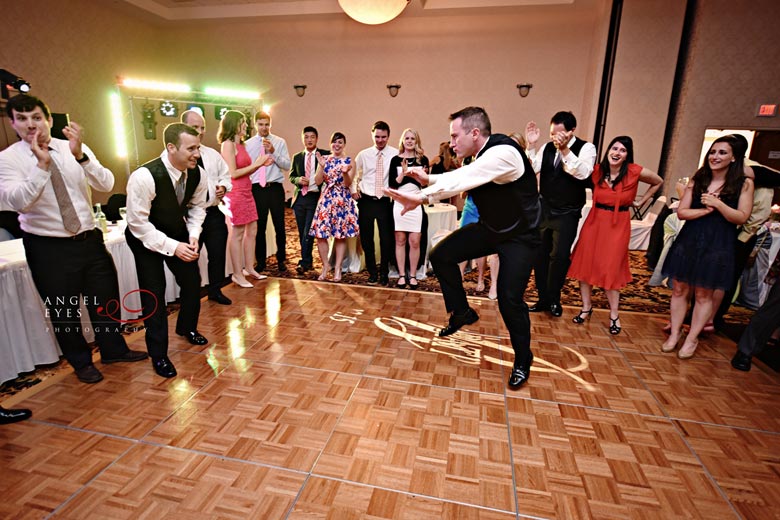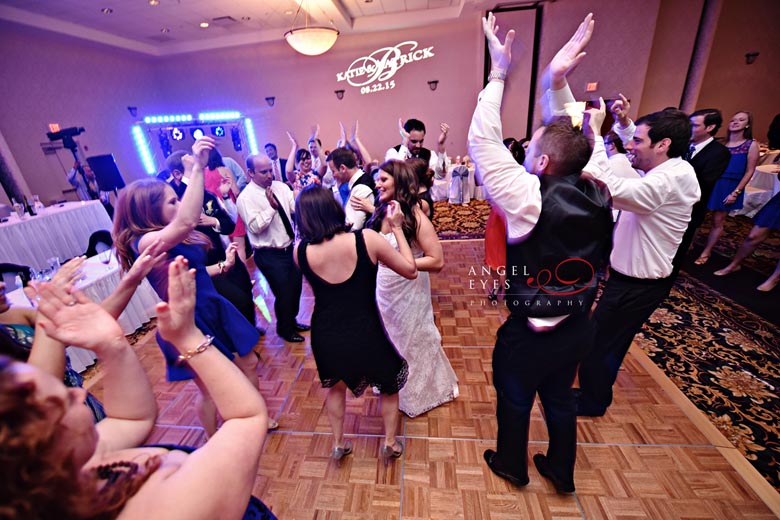 From the couple…
'Venue –

Elements Conference & Banquet Center

: We really loved having our wedding at Elements! Our on-site wedding planner, Jacqueline, did a great job coordinating with us on everything and making sure we had a perfect day. They have a large ballroom that can fit over 400 people, but commit to being a one-event venue for weddings and banquets. We had about 240 people at our wedding, and the room had lots of space for people to walk around and socialize. Their wedding packages are very inclusive, and very reasonably priced compared to other venues we looked at. They make all of their food on-site (which was delicious!), and they included the cake, chair covers, and uplights as part of our contract (items which many venues do not include). It was nice that they took care of all the coordination for us so we had one point person and didn't have to worry about much when the big day came! Elements also has the added convenience of being connected to the Homewood Suites, which was great for us since more than half the people attending our wedding were traveling. I would highly recommend Elements to other couples looking for a fun, low-stress wedding planning experience!
Cake-Leeson's Cakes: The cake was included as part of our wedding package at Elements. Leeson's is a family-owned business in Tinley Park, and the owner met with us personally to taste cakes and select a design. The cake turned out exactly how we pictured and was delicious!
Dress –David's Bridal: I loved my wedding dress!! But then again, who doesn't? 🙂 I had a great experience with all of the people who worked with me at David's Bridal picking out the dress and getting alterations. It was also nice that our bridesmaids were able to get discounts on their dresses at David's Bridal.
Tuxes-Men's Wearhouse: We had a great experience at Men's Wearhouse. Since the groomsmen live all over the country, it was convenient to go through a national chain. The guys got discounts on their tuxes since I had bought my dress at David's Bridal. They also had a promotion where we could get two free tux rentals, so it was nice that both of our dads could get a free rental. Everyone looked great!
Limo–Aries Charter Transportation: The limo driver was very courteous and got us everywhere on time! We booked an extra large party bus and had a lot of fun listening to music and having drinks between the ceremony and reception. One of my Matrons of Honor had created a playlist on her phone ahead of time and we had no issues listening to our music.
Flowers–Zuzu's Petals: I really liked working with Magda at Zuzu's Petals. She has a true passion for what she does, and created beautiful floral arrangements for our big day. They were in the process of changing email systems while I was planning our wedding, so I did have some issues getting in touch with them at times, but I believe this has been resolved by now. I would recommend them to other couples as a wedding florist.
DJ–DJ's 4 You: Dennis, the owner of DJ's 4 You in Naperville, was the DJ for our wedding reception and he did an awesome job! We met with him in person twice before the wedding to go over all the details, and he gave us a lot of good suggestions for music planning. They have a great online tool which we used to select all of our music, and input all of our special dances, toasts, and introductions (with timing). We did not plan out our entire playlist, and Dennis did a great job of reading the crowd and picking out music that kept everyone on the dance floor. I would highly recommend Dennis and DJ's 4 You to other couples!
Photographer —Angel Eyes Photography: Hilda and Carol were absolutely amazing to work with! You both brought so much positive energy to our wedding! You both have such great eyes and take beautiful photos. I also loved how you knew how to take charge and direct us when needed to make sure the photos turned out perfectly. I can't wait to see all of them! I'll be recommending you to all of my friends. 🙂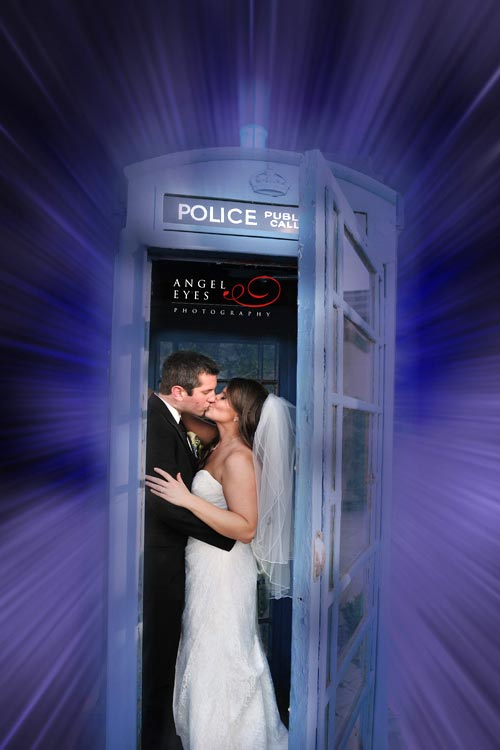 Our favorite purchase was an idea we borrowed from a friend's wedding… We bought 4 wine bottles and labeled them '1 Year Anniversary', '5 Year Anniversary', '10 Year Anniversary', and '25 Year Anniversary.' We asked our guests to write us messages in the bottles, which we will plan to open on those anniversaries. I will definitely look forward to reading all of our messages in the years to come!
We also really enjoyed hearing all of the toasts at our rehearsal dinner and wedding reception. Our parents and friends had planned such wonderful speeches; they definitely made the day extra special for us!
If we were to do it all over again, we would have definitely had more food on the party bus after the ceremony. We were originally planning to order Jimmy John's, but found out the day before that our church was just outside of the delivery zone. We bought some granola bars and small snacks, but I think everyone would have appreciated something more substantive before pictures.
Thoughts and advice…
1 – If possible, try to set aside some time during the day where you can just relax with your wedding party. We had a few hours between our ceremony and reception, and made a reservation at a bar where we could order appetizers and have some drinks with just our bridesmaids and groomsmen before the reception. We rarely get all of our friends together at once, so it was really nice for us to have that time to just hang out/catch up with everyone. It was definitely one of the highlights of our day!
2 – I highly recommend doing a receiving line at either the end of your wedding ceremony or before your wedding reception. We did one as people were walking into the reception, and it worked out very well. We got to say hi to everyone there, and were able to just sit down during dinner and enjoy our meal.'