Chicago Cubs Engagement photos | Wrigley Field engagement session | Chicago photographer | Stan & Jess
To say that Stan and Jess are huge Cub fans, would be an understatement. They live in Atlanta, and they flew in just for the session. Oh Yeah, Stan proposed at Wrigley Field….inside the stadium….on the field, yeah, it's OK to be jealous. We met up at Murphy's Bleachers, where I was also  introduced to Jess' custom sparkly Cubs heels! OMG!!! They are insane!!! Thank you Stan and Jess for braving the cold and allowing me to photograph your very fun engagement session!!!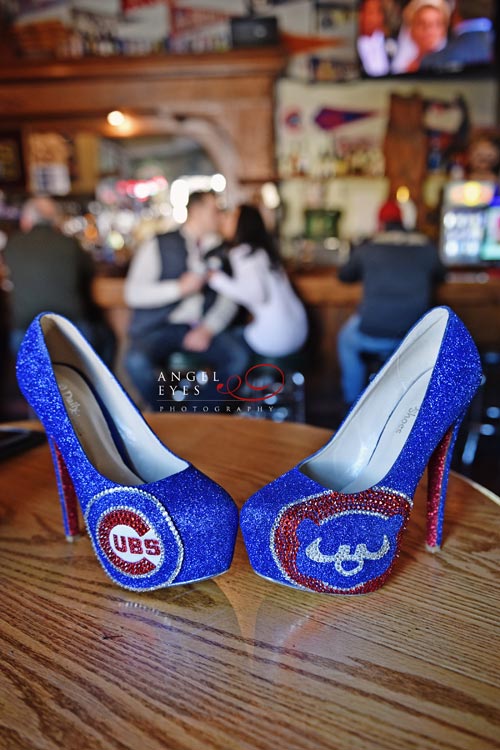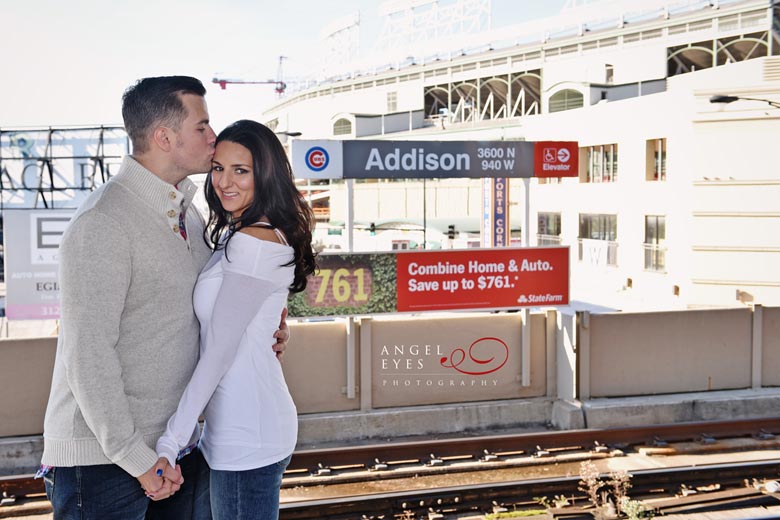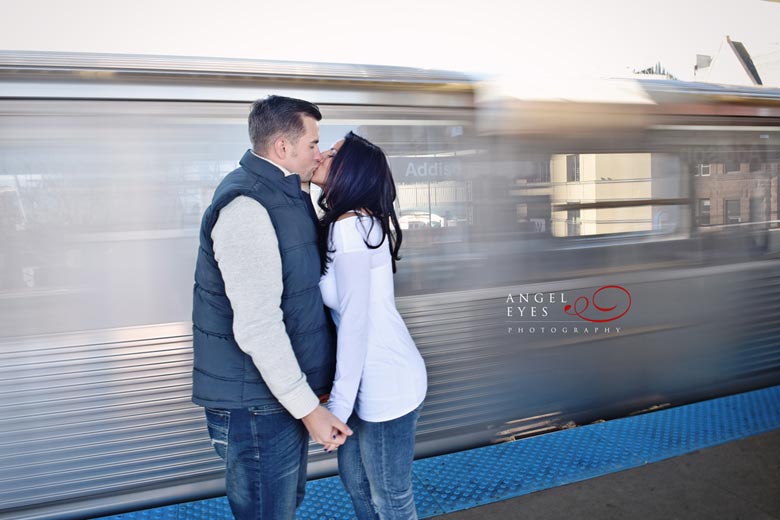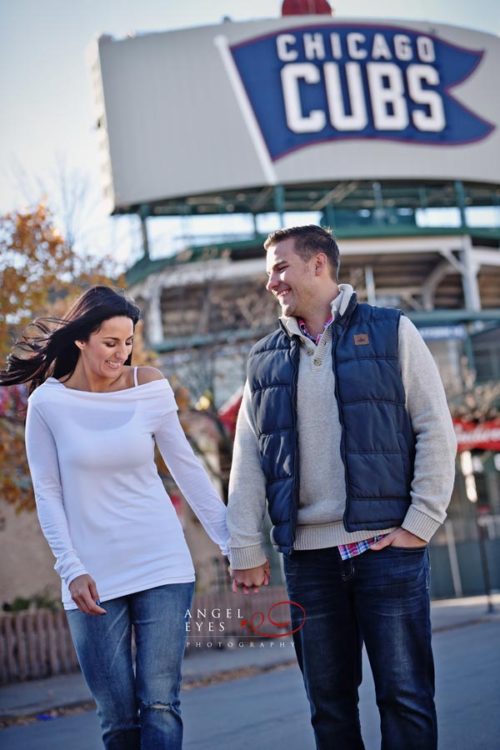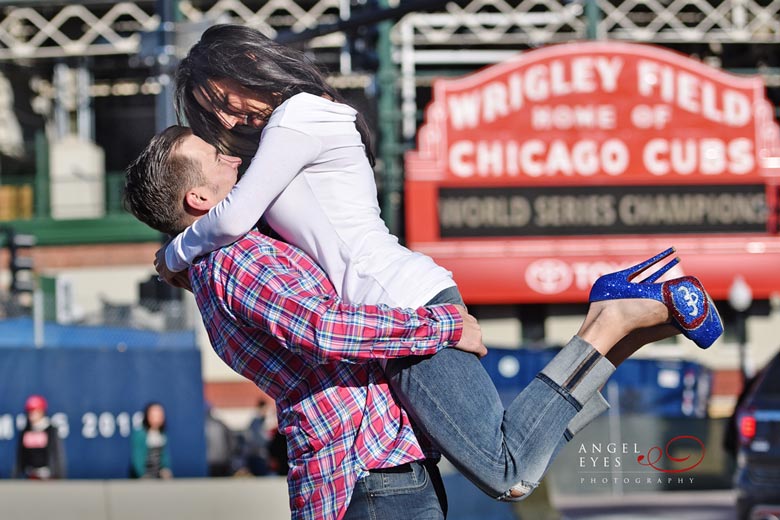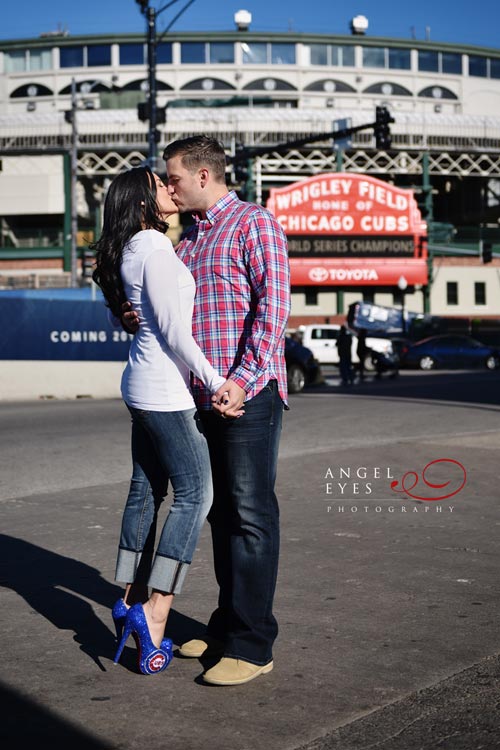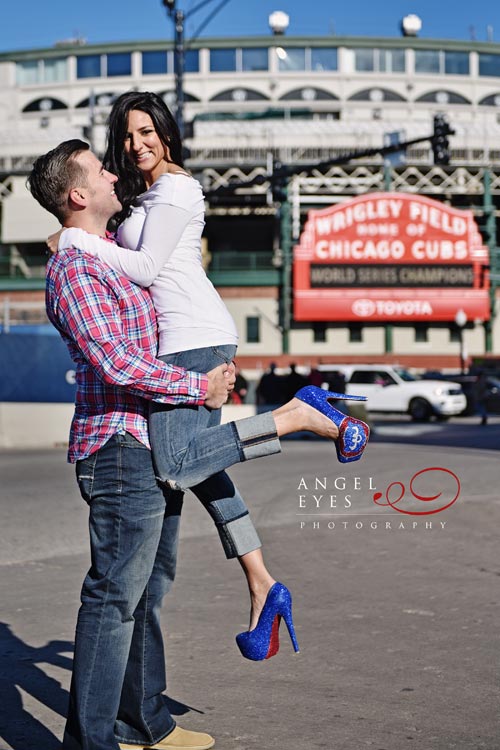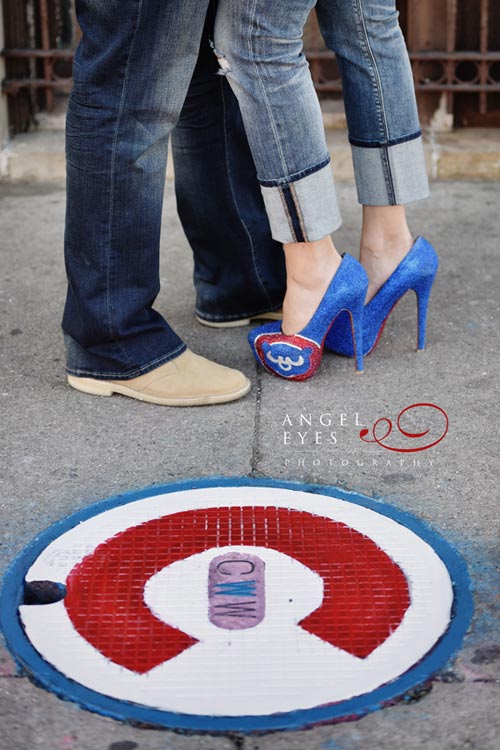 A quick outfit change and we headed downtown.