Victoria In the Park | Mount Prospect IL Wedding | Katie and Ray
When I arrived at Katie & Ray's home, the dress was already hanging in the window just like this. I just stood there with my mouth open for a good 30 seconds, I was stunned! It was just so beautiful and unique, I was in love. The original dress belonged to Katie's Grandmother, it was a white party dress until it got reinvented as Katie's wedding dress 🙂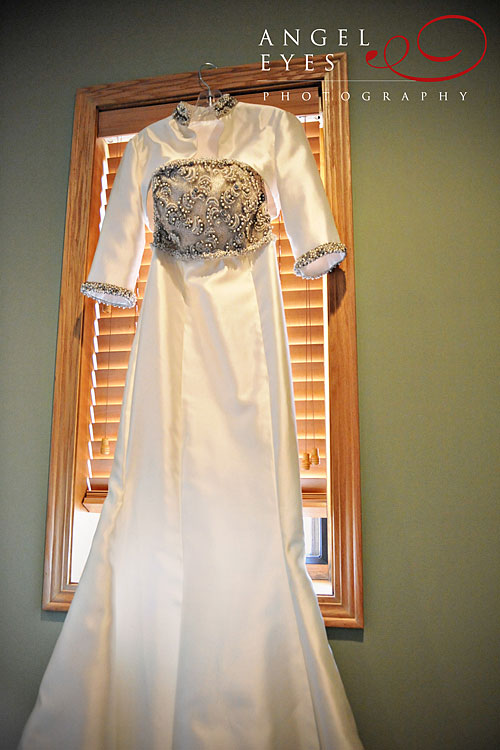 Amazing detail!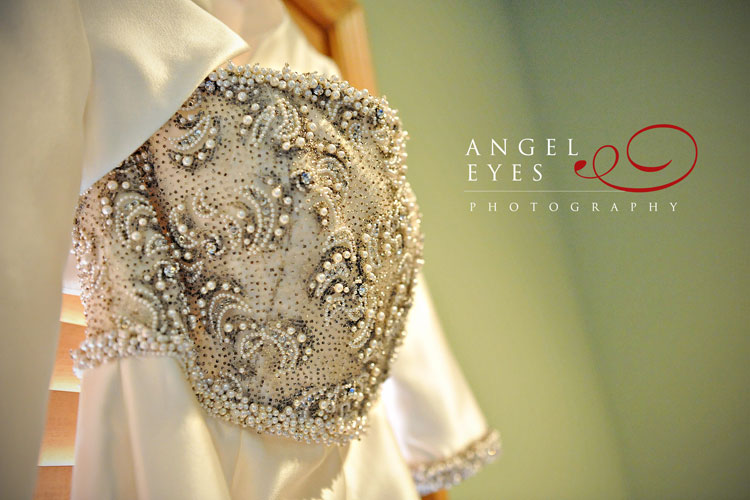 Meet the darling flower girl, the Bride's niece, she was adorable and not shy at all. She gave me quite a few photo ops throughout the day 🙂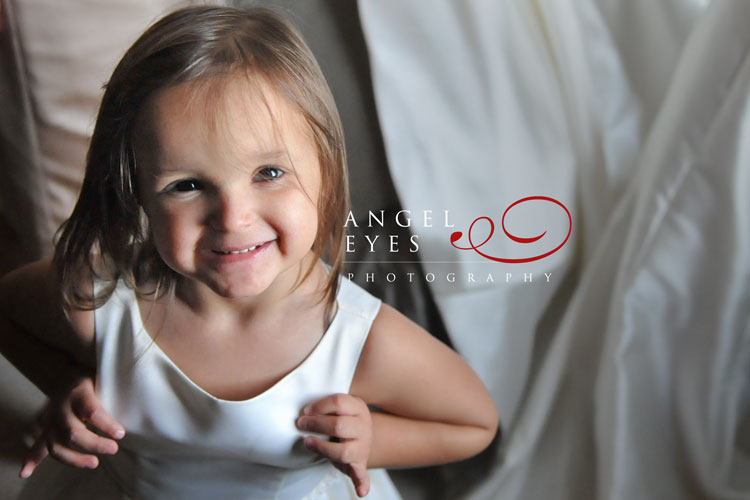 Katie's Mom putting on her Grandmother's heirloom watch.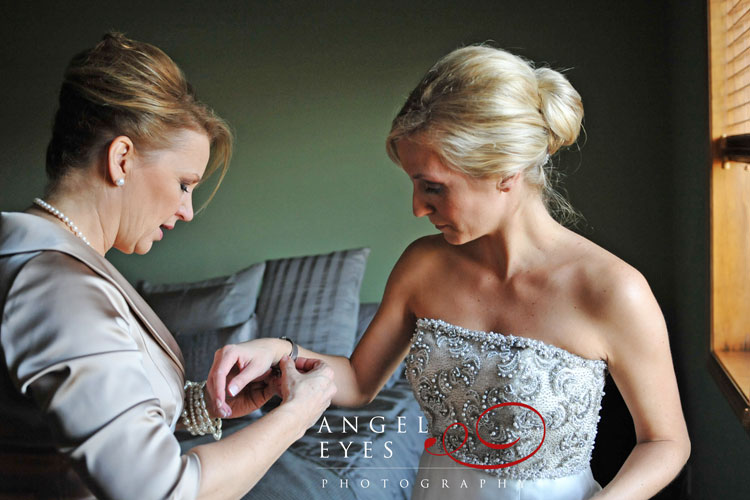 Oh yeah, remember her? She's the Bride who thinks she's not photogenic. Katie, my darling photogenic Bride, you could be on a magazine cover,  seriously!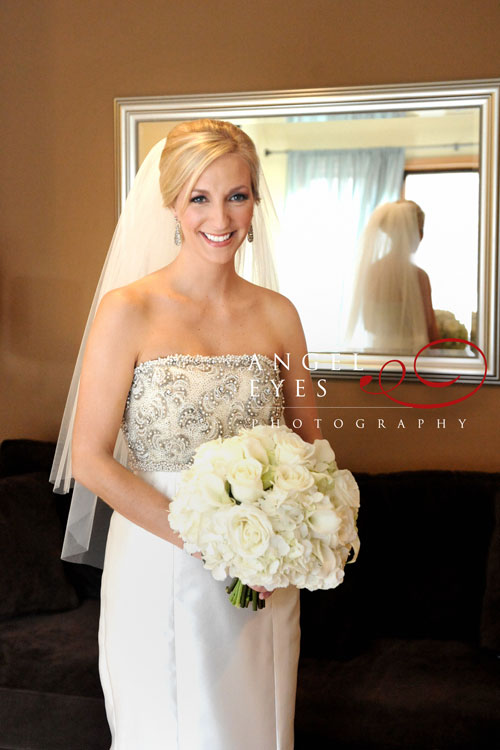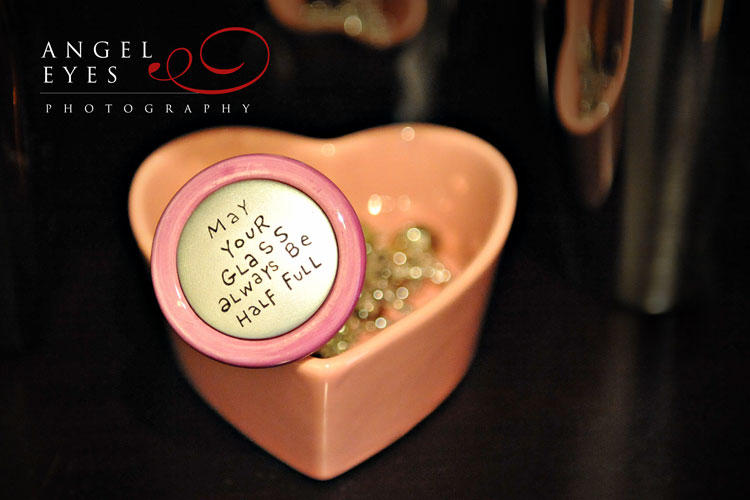 This is the face of a girl who didn't want her hair done.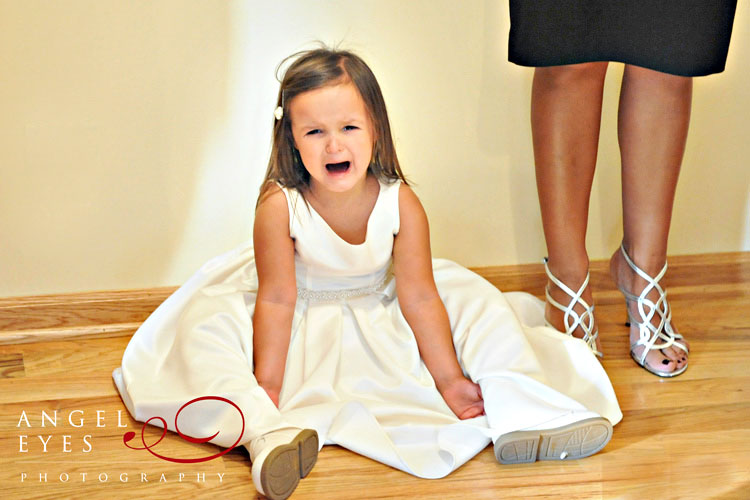 Meanwhile at Ray's parents house, the boys get ready.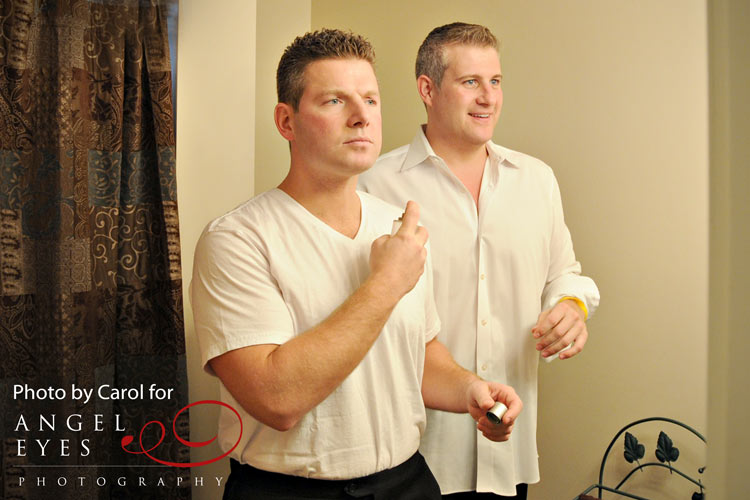 Ray was very nervous before the ceremony, my assistant Carol  did a great job capturing the emotions.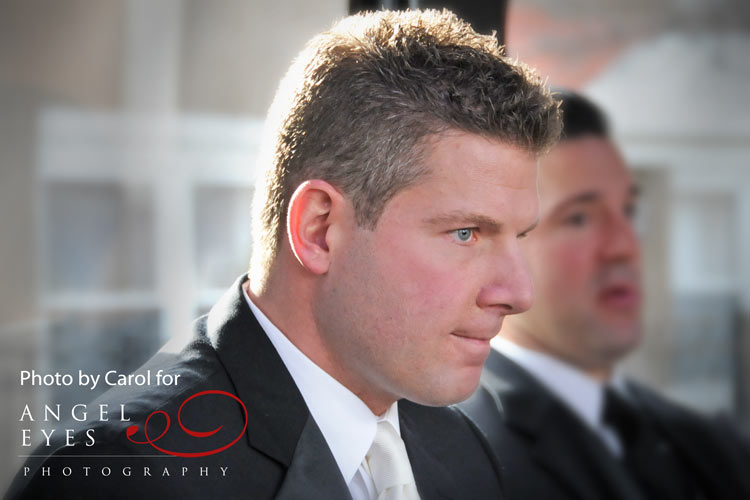 Entering the church, love the veil going crazy in the wind.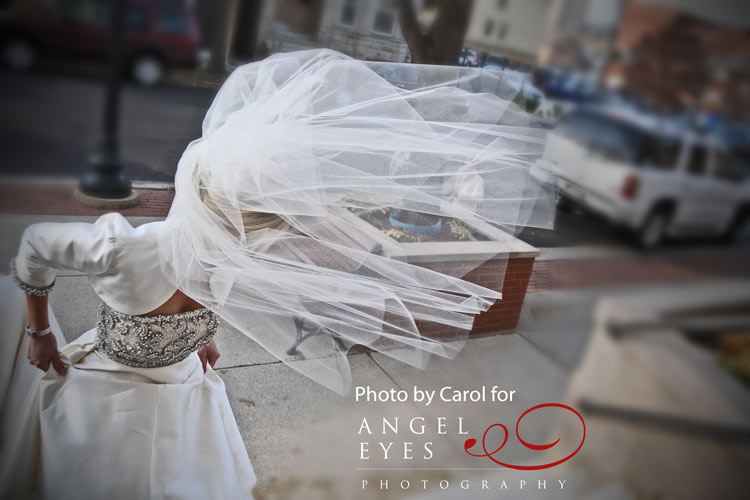 OK, so one of my all time favorite photo-journalistic moments is coming up, so let me set this up for you…here comes the flower girl looking happy and adorable being escorted down the isle, all is well and she takes a seat with her dad.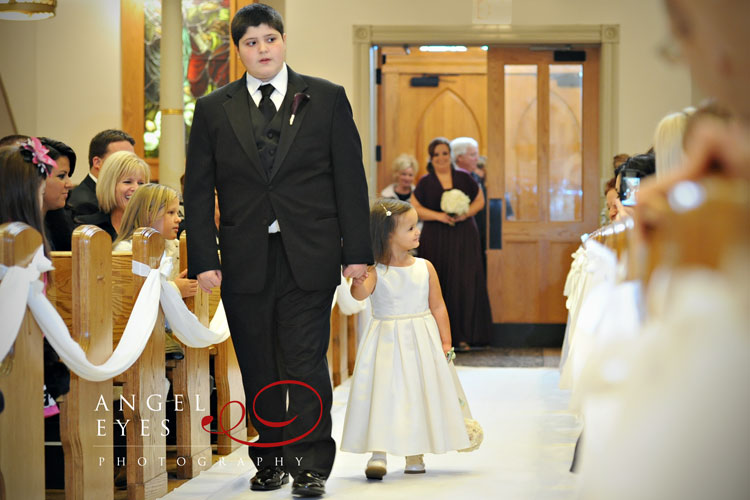 I'm at the front of the Church getting this great reflection shot, when I hear crying coming from the pews followed by "SHHHHH!!!" But the crying continues….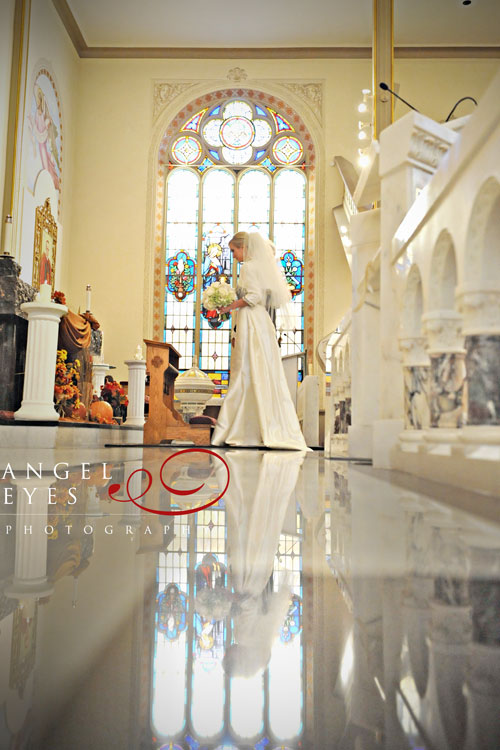 ….and I turn around as see this!!! I didn't even have time to think I just reacted, and boy am I glad it's in focus 😀  I hope they put this photo in the flower girls wedding slide-show when she gets married  😉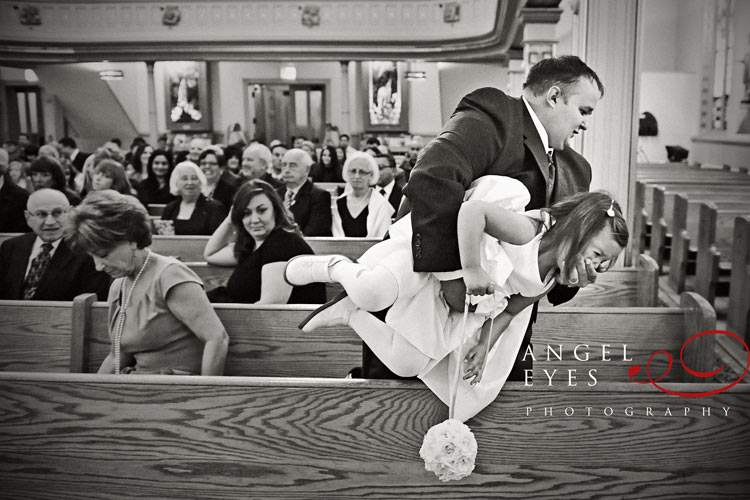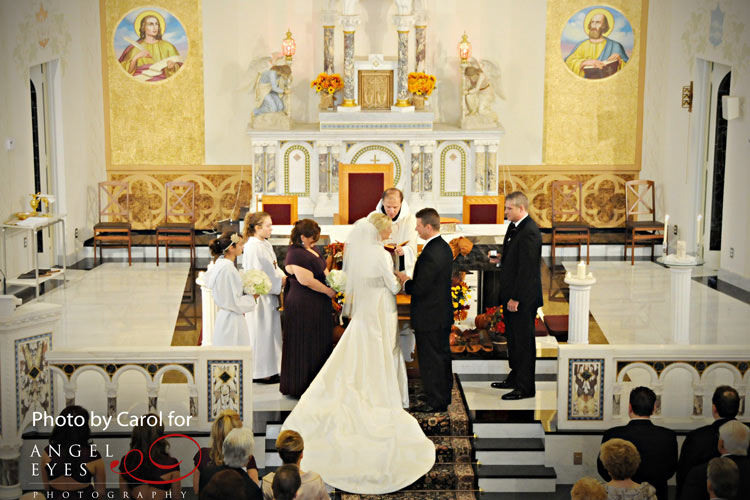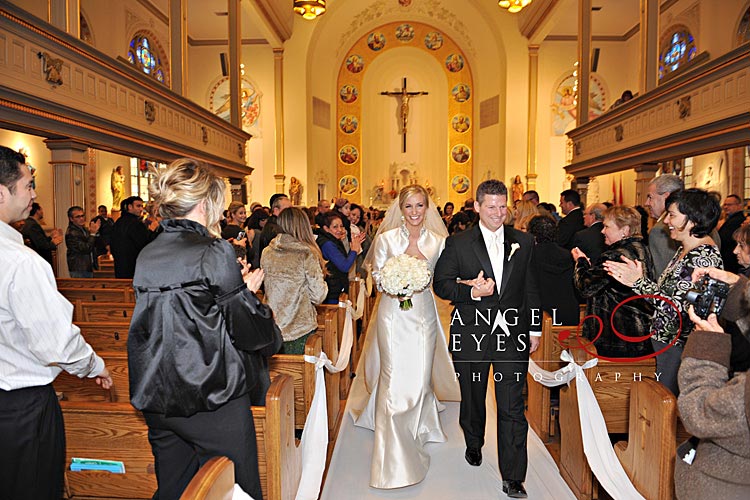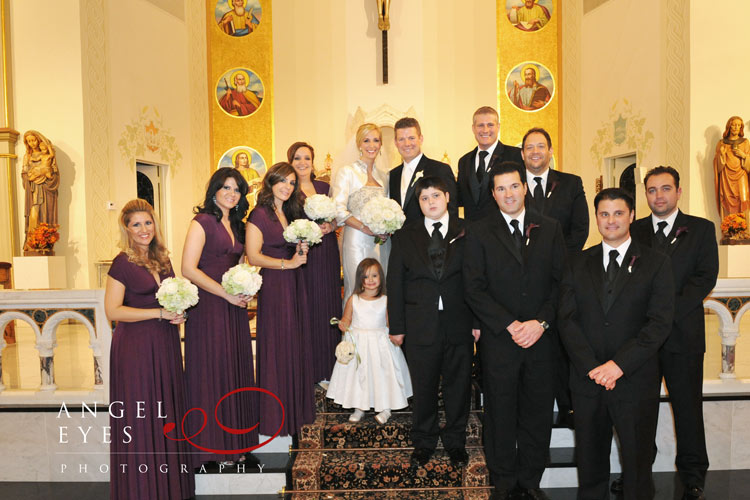 The reception was at Victoria In The Park in Mount Prospect. The food is unbelievable, the staff is super friendly and accommodating. It truly is a very unique venue, they only do one wedding per day so the couple feels pampered the entire time.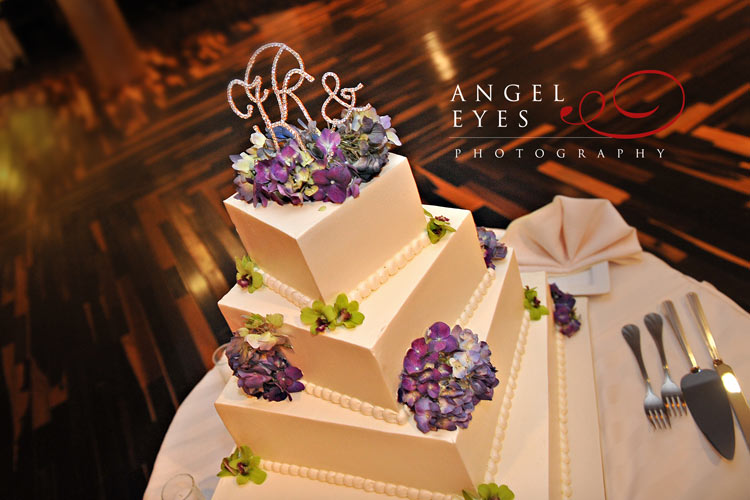 Flowers by A Stem Above. http://www.astemabove.com/ (312) 226-6422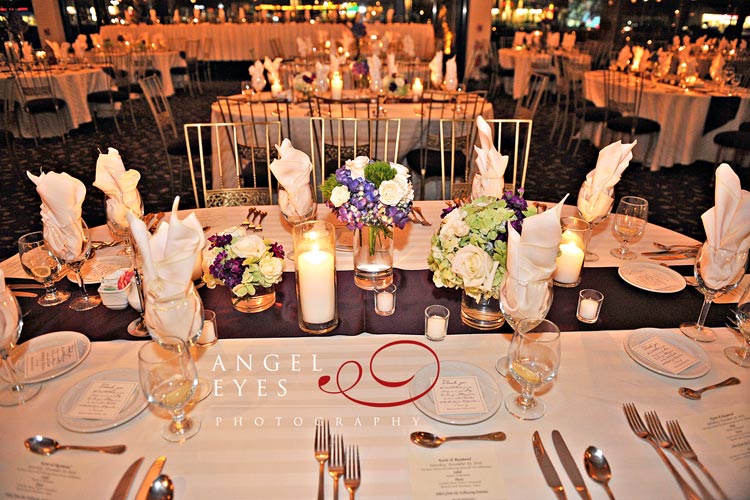 FAVORITE!!!!!!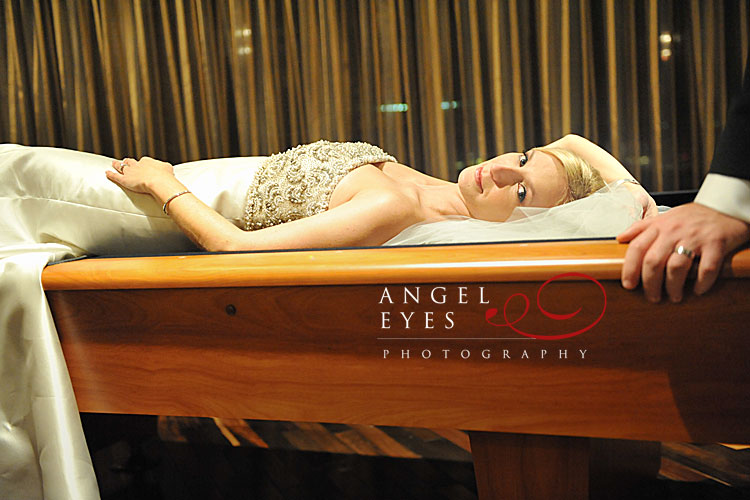 FAVORTITE 2!!!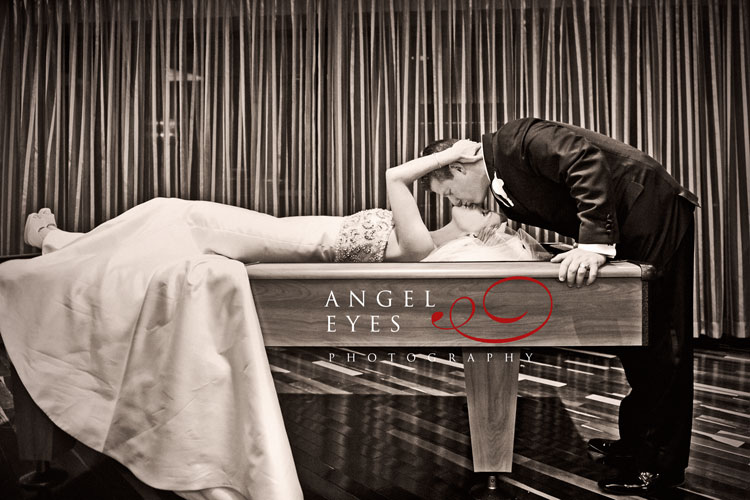 I love this one as well, what a great smile 🙂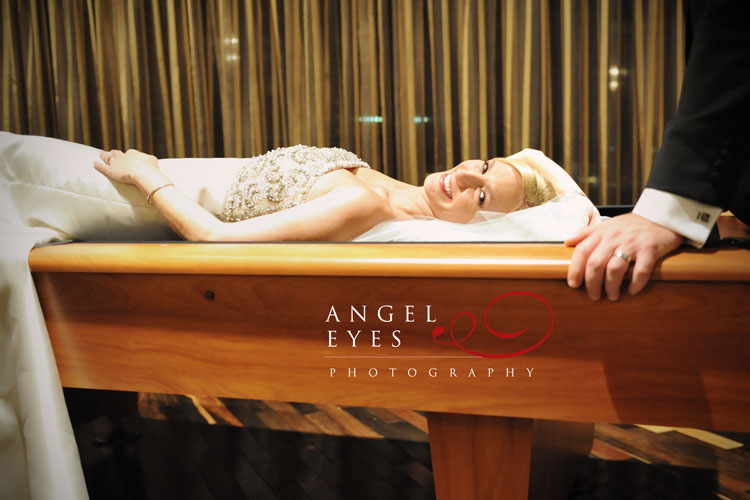 By the way all these photos were done at the reception hall, thank you Katie and Ray for scheduling enough time in the day for photos. Remember Brides to be…more time for me, equals more photos for you!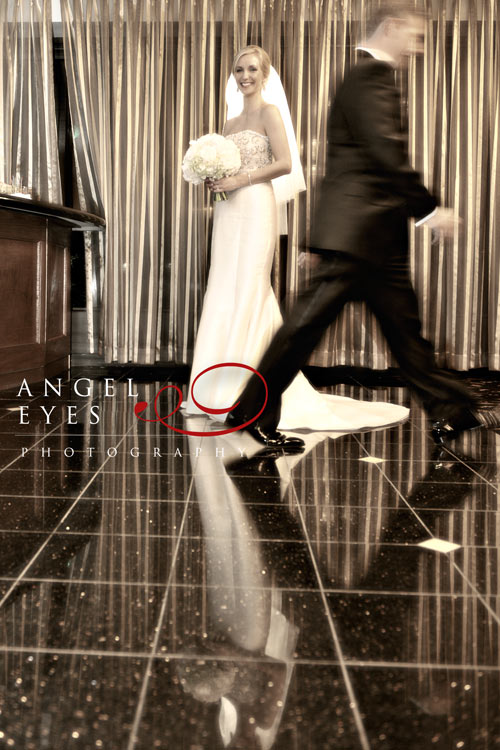 Hellooooo Handsome! I didn't know till the day of the wedding that I'd be working with a star 😉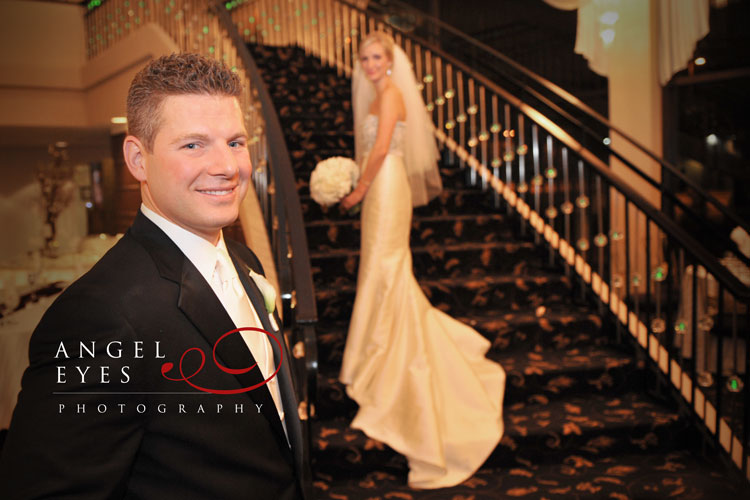 A spontaneous moment while waiting for the guests to arrive.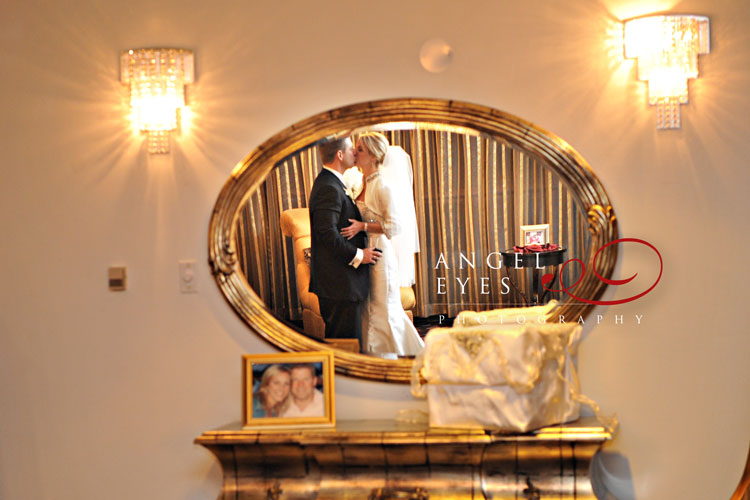 During the receiving line Carol got this great shot.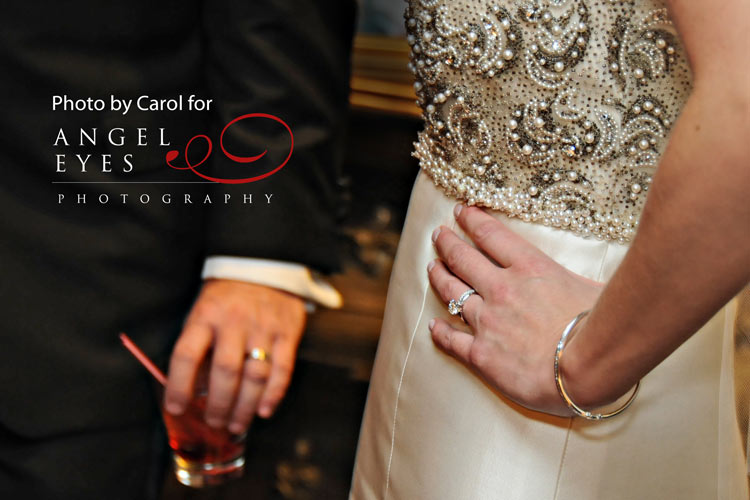 First dance…even the dance floor is pretty there.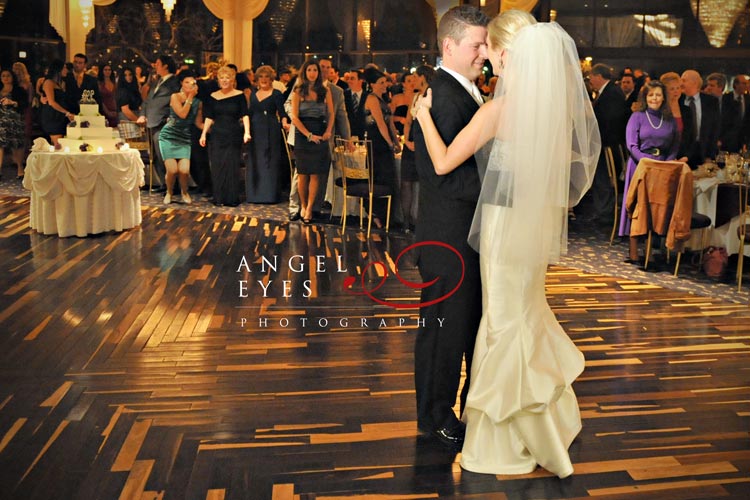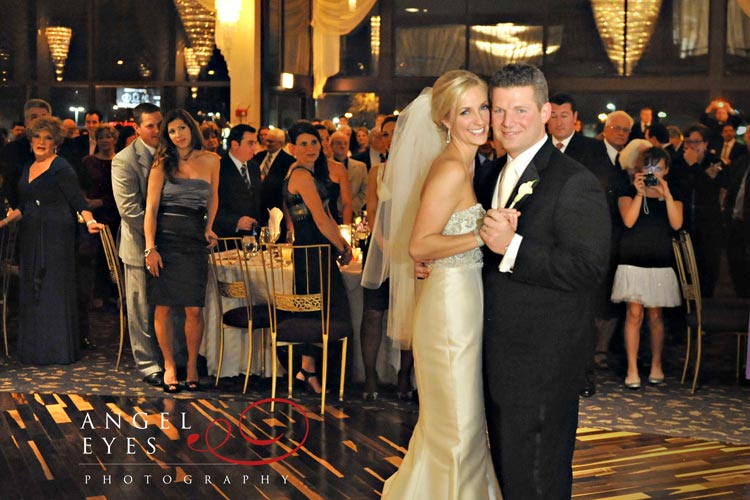 Party!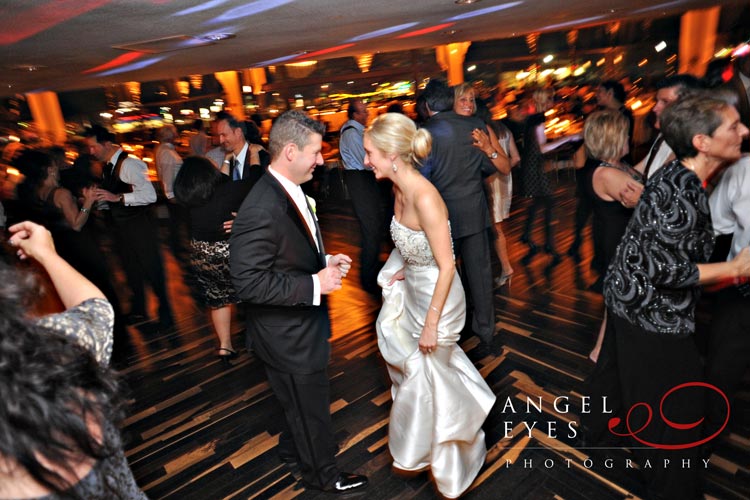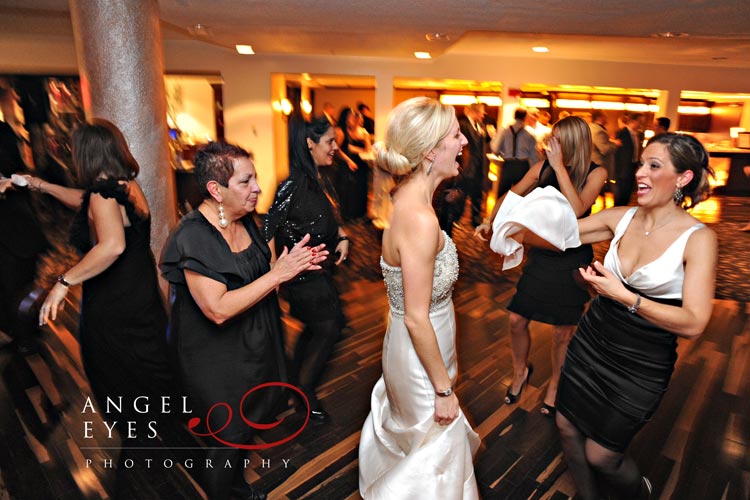 At the end of the night, this talented cousin serenaded the newlyweds.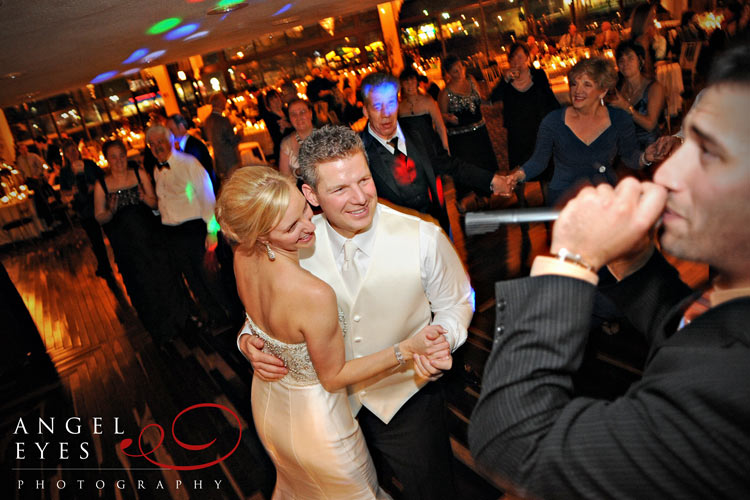 Katie, thank you so much for the wonderful gifts you sent for me and Carol, we really appreciate it…you are beyond generous! If you want to see the awesome handbags Katie sells check out >>>> http://www.lodis.com/
From Katie…
-Makeup – Karismatic Makeup – Karisa DiSano – Karismatic.com…Karisa is a true perfectionist, who doesn't over do it. She works regularly with cameras (tv, film), and knows how to bring out your best features…she's a doll!
-Dress Maker/Seamstress – LaModesta – Angelica – 773.327.4298…Angelica is an angel. She does it all and then some. Extremely reasonably priced for top notch couture work.
-Filmmaker/Videographer – Fig Media – Michele Gustin – figgy.net…Michele and her team were SO flexible and were able to work with my budget. With fig its a film, and they truly capture the whole story. Michele, Melissa, Erin and Chase…all a pleasure to work with.
-Flowers – A Stem Above – Erin Foster – astemabove.com…Erin had done a couple of my friends weddings and her masterpiece's were so fabulous I didn't think she was in my budget. She worked with me, understood my vision, added her ideas and I was really pleased with the entire feel of the room, our personal flowers and all the little details she handled.
-Reception Venue – Victoria in the Park – Arvy DiMaria victoriabanquets.com, they also have a FB page…a gem in the burbs…not your typical big box banquet hall. The entire property is beautiful, food was excellent, top shelf bar (good drinks are a must), cigar and cognac room…did I mention the room was stunning.
-Hilda…I do believe her work speaks for itself. I came across Hilda by accident and am grateful that I did. Choosing Hilda was the easiest decision of all, and I will recommend her again, again and again. She and Carol make a great team. Super creative and true professionals. http://www.angeleyesphotography.com/
My favorite part of the day was the ceremony, even though it was the most stressful. Raymond was really nervous, so I didn't want to keep him waiting at the alter. Walking down the aisle to a full church with all of our family and friends surrounding us was meaningful to us both.
Favorite detail of the day…wearing my grandmother's dress. It wasn't her wedding dress, but a party dress that always sat in the back of my closet. With the help of Angelica from la Modesta ((773) 327-4298), we kept the most important details of the dress and created the perfect dress.