Naperville River-Walk wedding photos [Naperville, Illinois wedding photography] Our Saviours Lutheran Church | Meg and Andy
When I walked into Meg and Andy's house I felt like I was at a styled magazine shoot, everything looked perfect and beautiful.
Flowers by Town & Country Gardens in Geneva, IL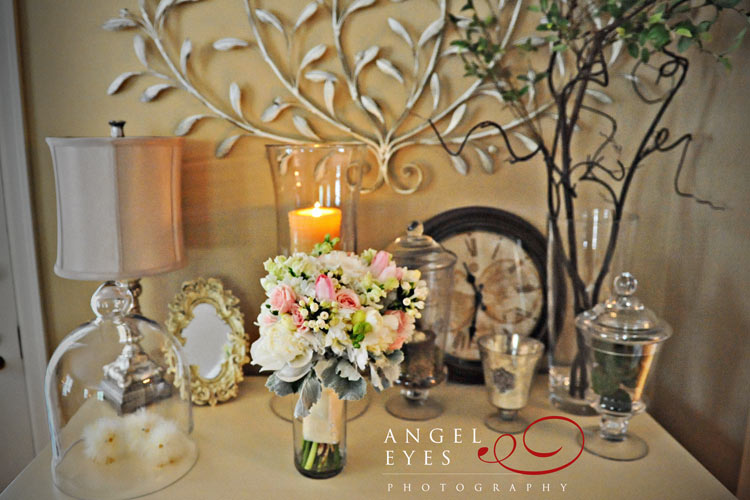 The flowers were gorgeous!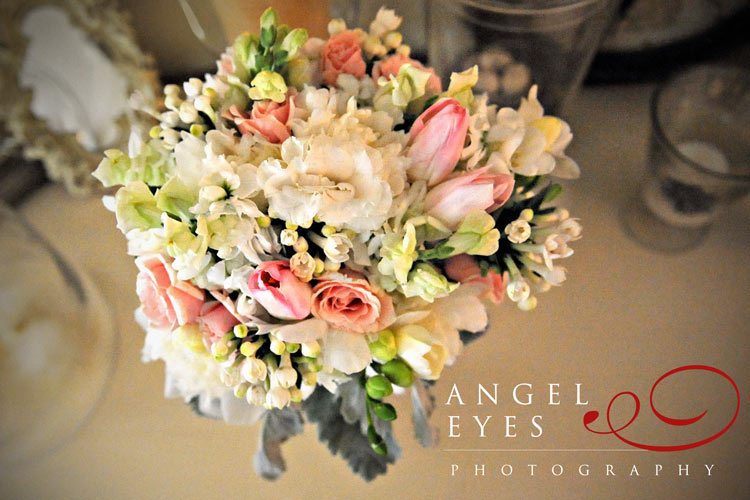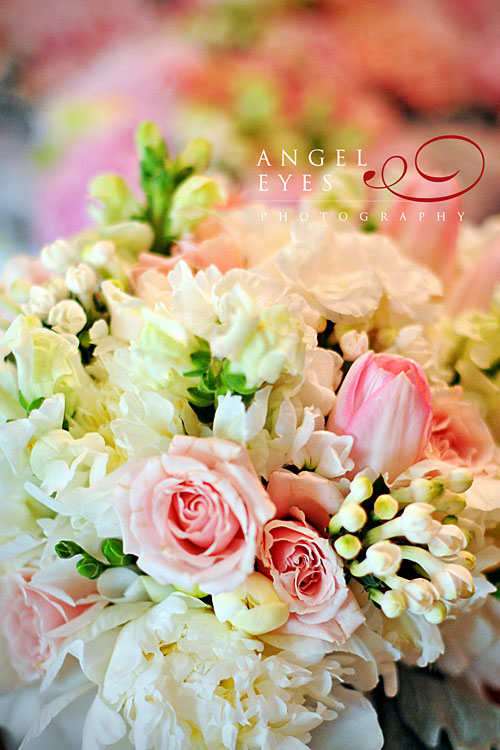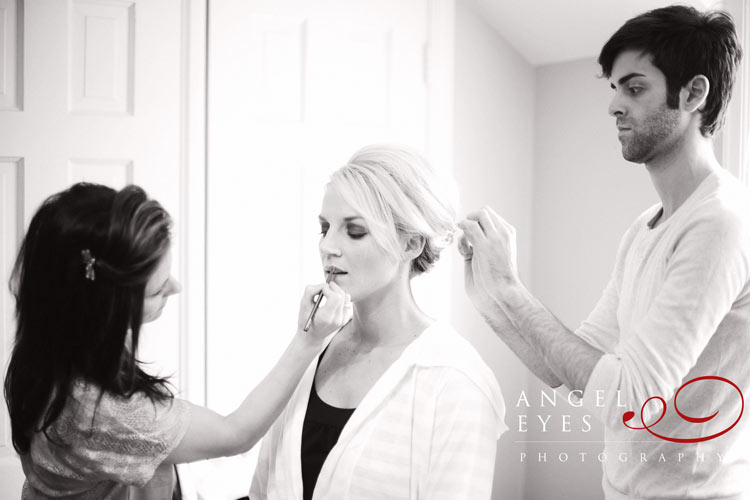 I had two supervisors making sure I did a good job with the detail shots, meet supervisor one.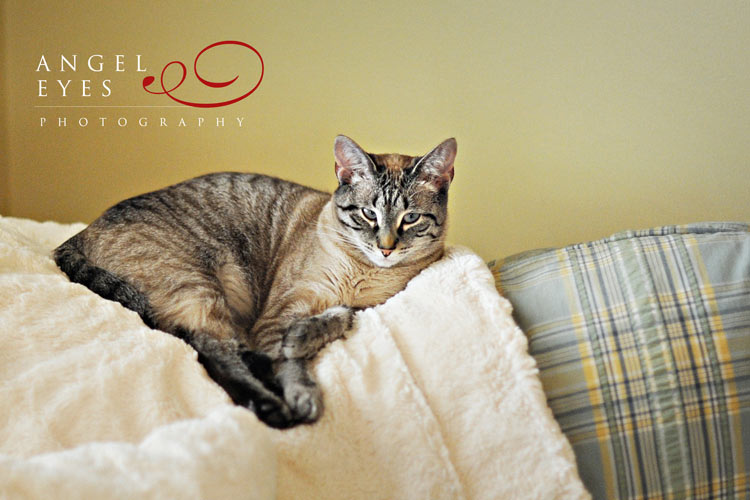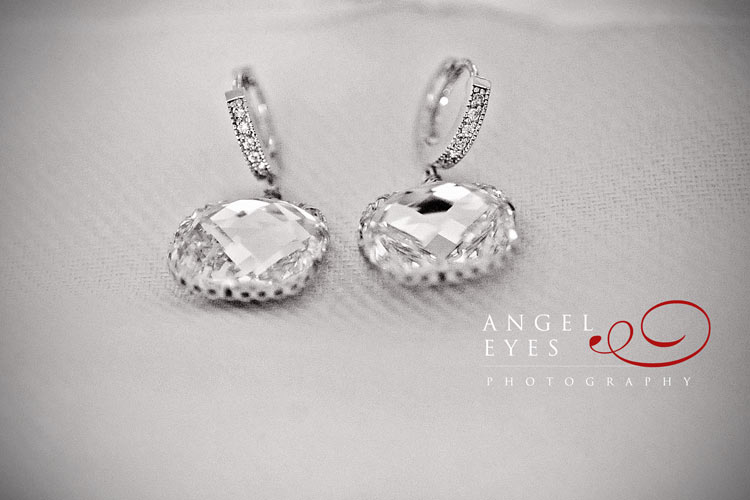 And supervisor two, how cute is he with the little ear bent back 🙂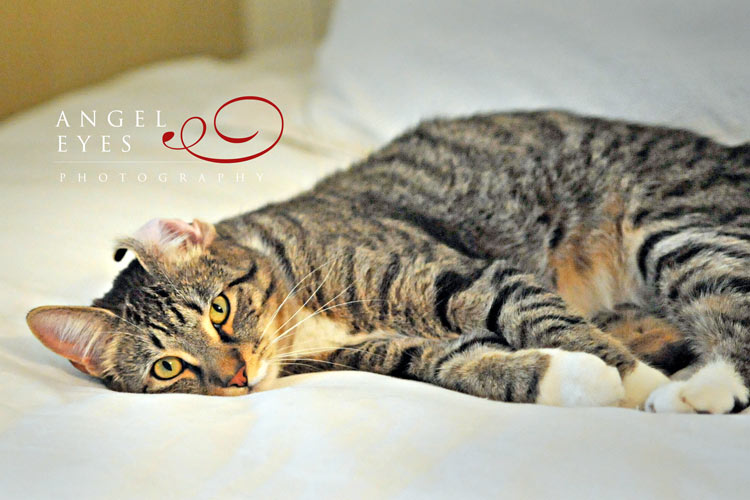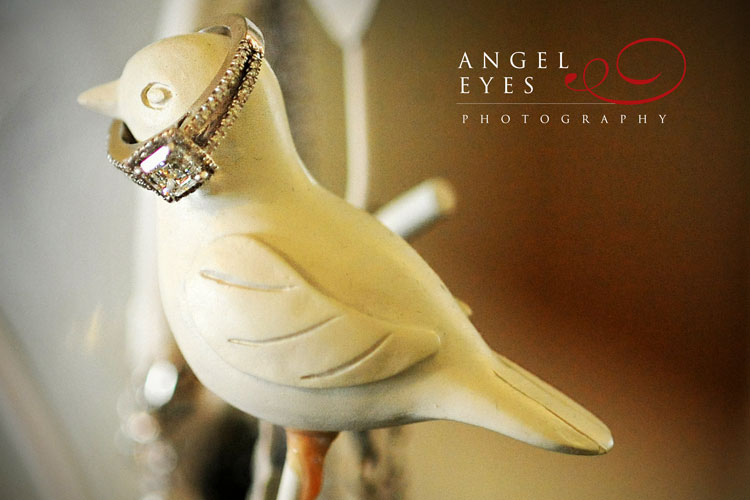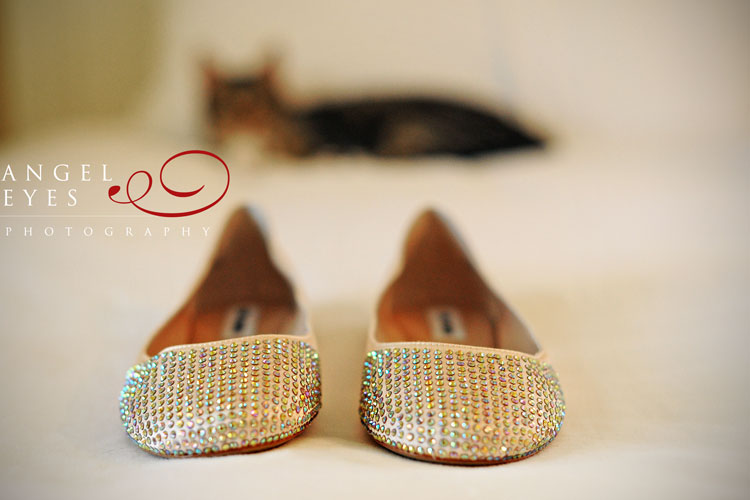 Dress by-Wolsfeld's in Aurora, IL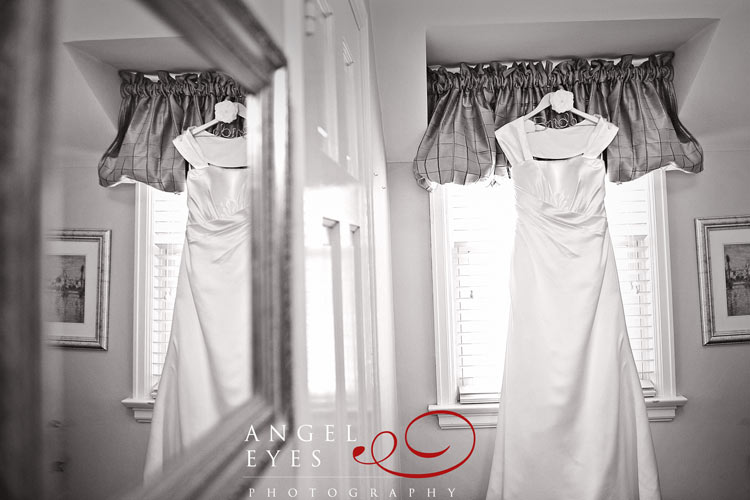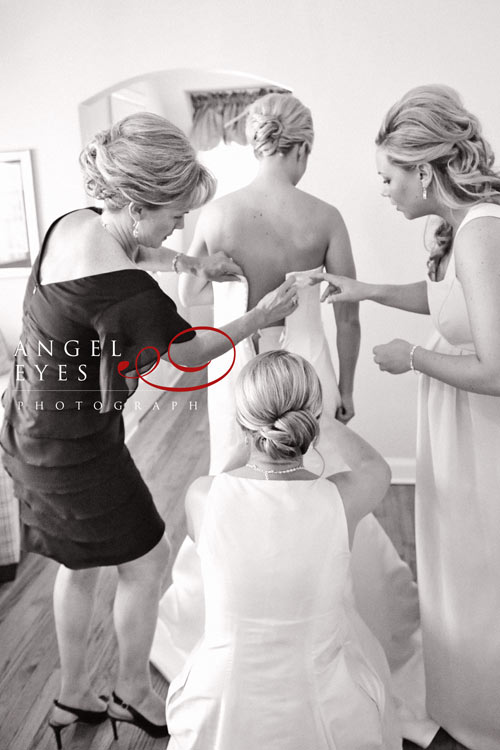 I love the detachable straps!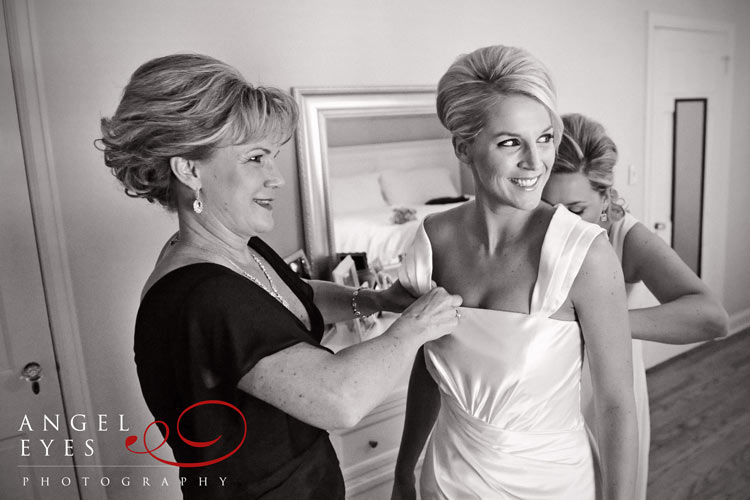 Meanwhile Andy and his Dad get ready.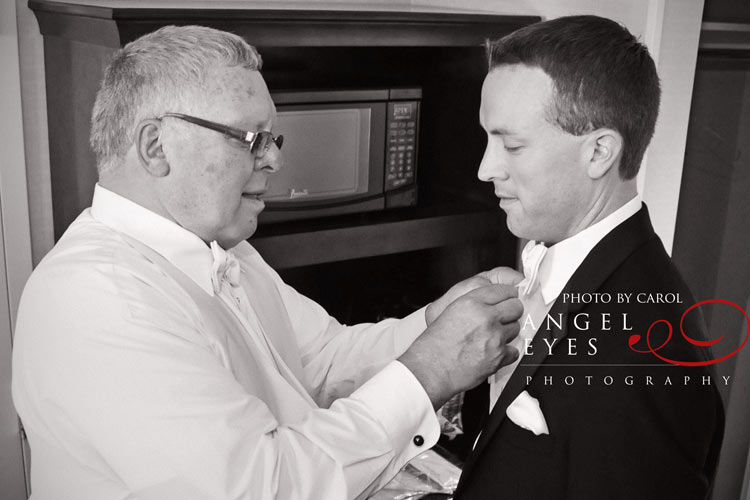 The ceremony took place at Our Saviours Lutheran Church in Naperville.  I love this photo so much…Meg walking down the isle with her Dad towards a beaming Andy. Andy's Dad is all smiles as well…meanwhile Meg's Maid-of-honor, who's also her twin sister is overcome with emotion. This, in my humble opinion is a perfect moment.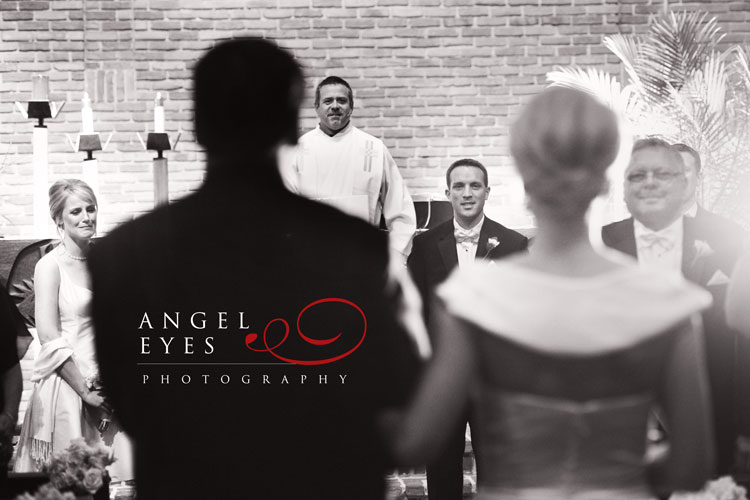 Pastor  Mark Borgetti will forever have my respect and gratitude and here's why…Not only did he perform an amazing, funny, heart-felt ceremony he also managed to make this photographer very happy 🙂 After Meg and Andy met at the altar, he told everyone with a camera or a cell phone camera to remain standing. He then turned the Bride & Groom to the guests, and told everyone they have 30 seconds to take their photos. Everyone was happy and it greatly reduced the guest flash camera interruption during the ceremony. FYI I always shoot without a flash during the ceremony.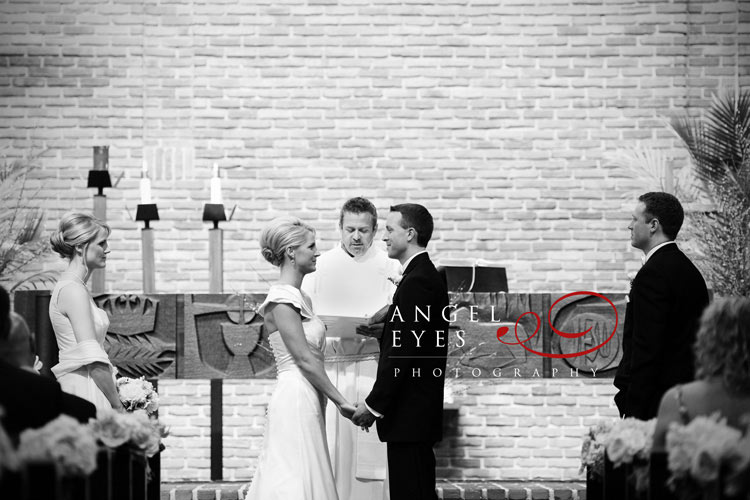 Congrats!!!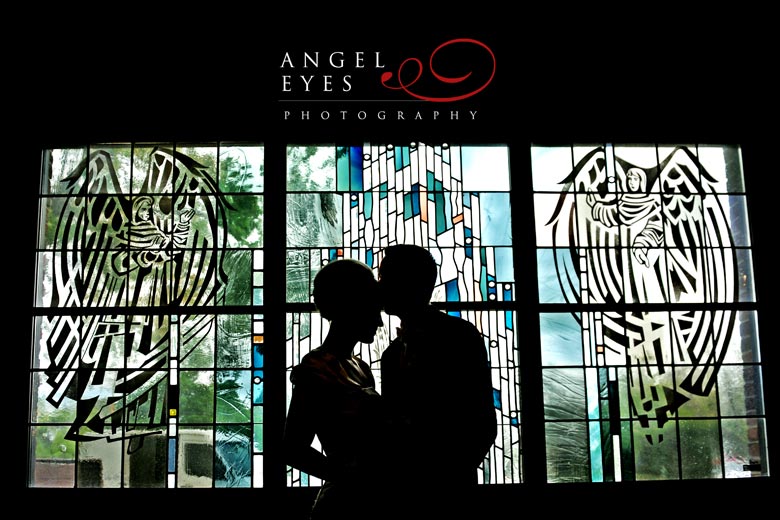 I usually don't usually show too many formal Church shots, but yes I happily do them. Not only was the bridal party great, but these kids were the most well behaved children I've ever had the pleasure of meeting.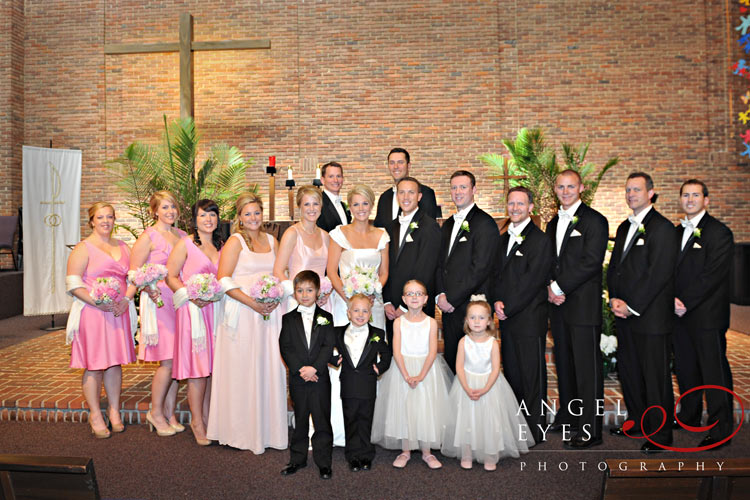 I was so happy to have plenty of time to spend with this gorgeous couple. I will say it again and again…if you want beautiful, happy, relaxed, romantic portraits you need to give your photographer time. We had about two hours to make magic happen, and boy did we ever!  I mean seriously WOW Meg, girl you are a stunner.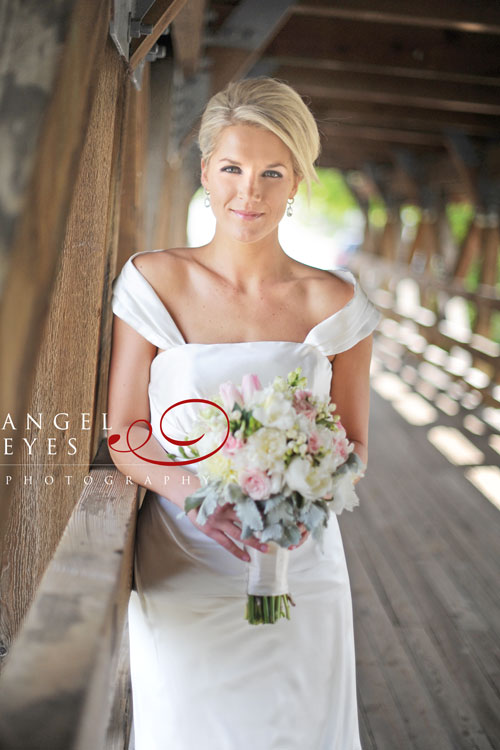 I don't remember what I said to her…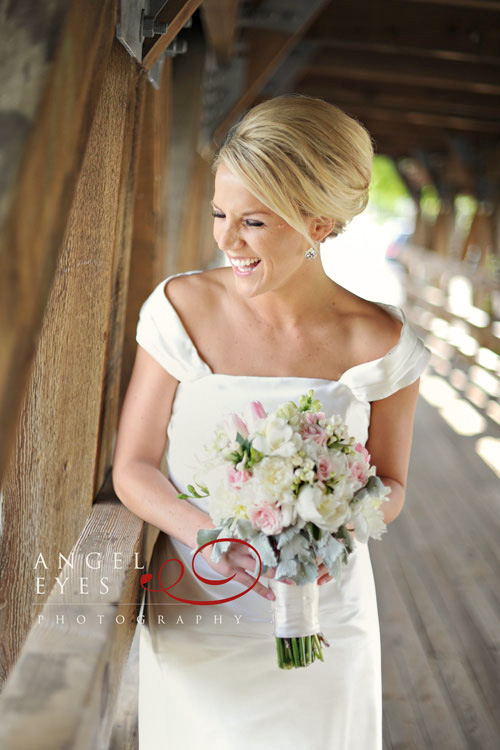 …but clearly I'm hilarious 😉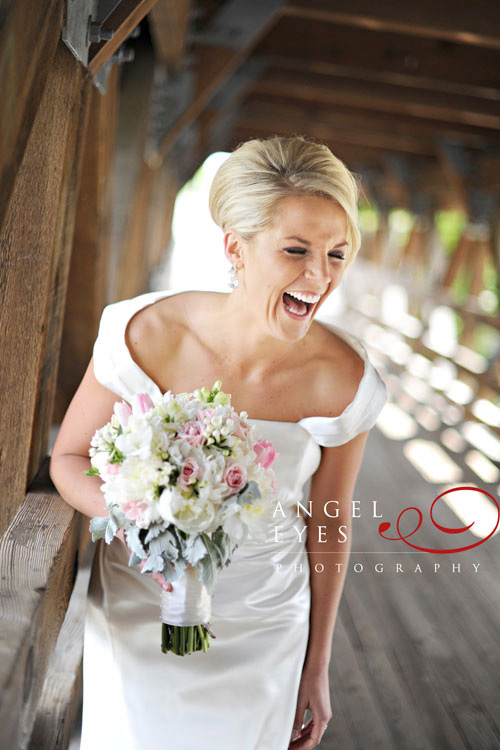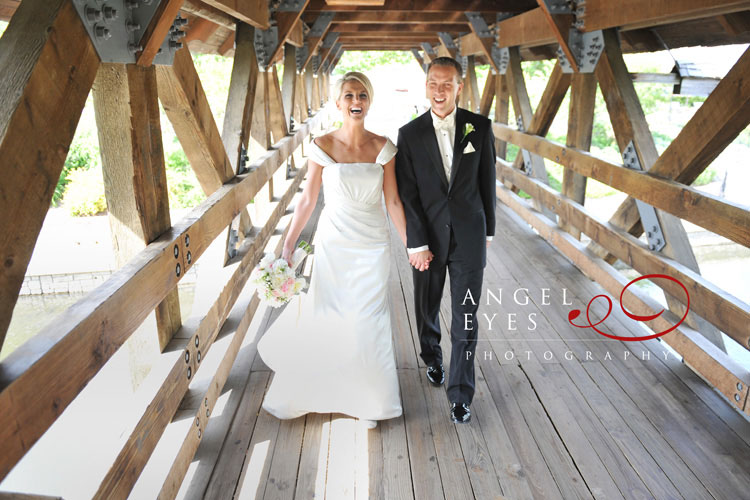 Andy, looking handsome.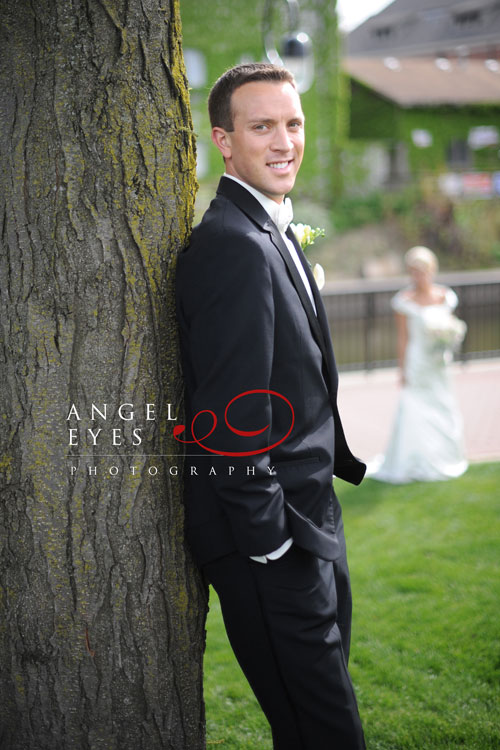 I do love color…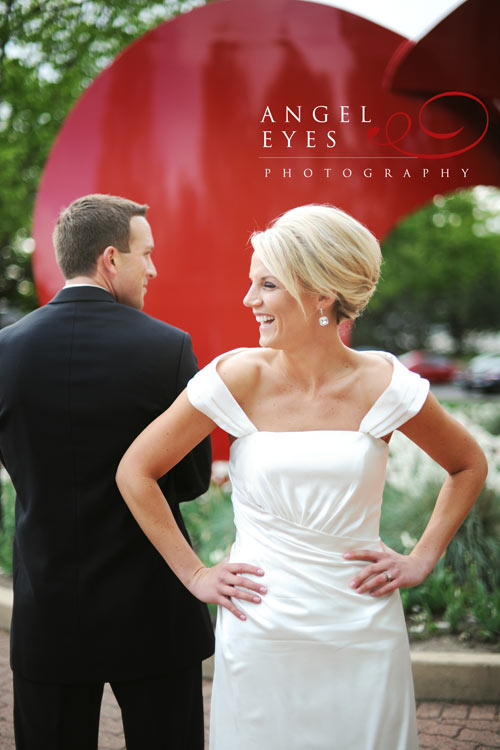 …but sometimes B&W is a must.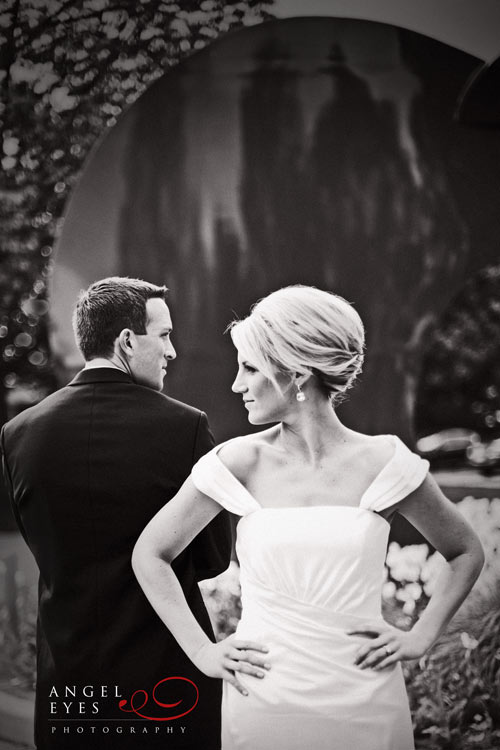 Favorite, obviously 🙂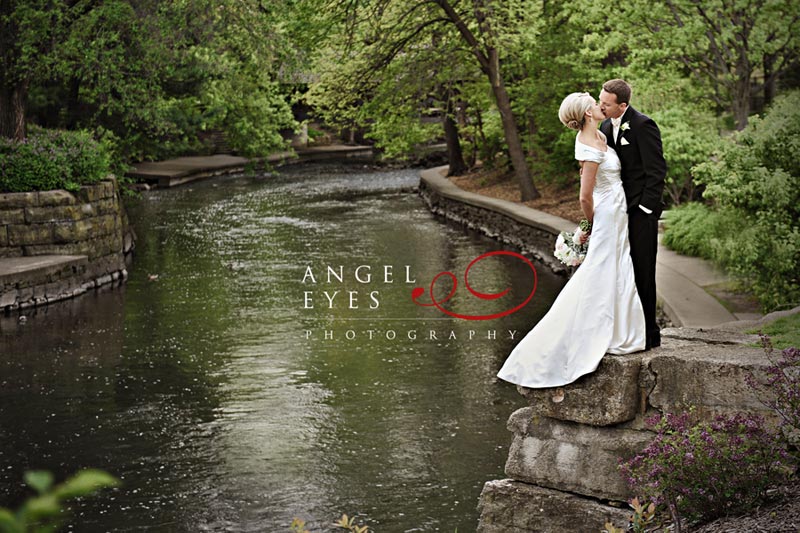 From the Bride…
"Favorite memories: Taking photos with Andy on the river-walk with Hilda and Carol. You both made the photography so easy, fun, and natural. The quality of work is evident in the photos we've seen. The attention to detail in each photo has captured the essence and atmosphere of our wedding day so perfectly.
Second favorite-Andy and my entrance in to the reception…probably the most personal touch of the day.
What would I have done differently: Nothing. It was fun, it was a relaxed yet beautiful day, and I felt nothing but happiness"
Lots more coming in part 2…if you like the photos, please leave a comment. There's more photos on Facebook.