A New Leaf Chicago Wedding |Unique wedding venue | Jen and Chris-
Since this amazing wedding took place at a flower shop, I'm going to start with flowers . A New Leaf is one the the most unique venues I have ever worked at…the photo ops are endless!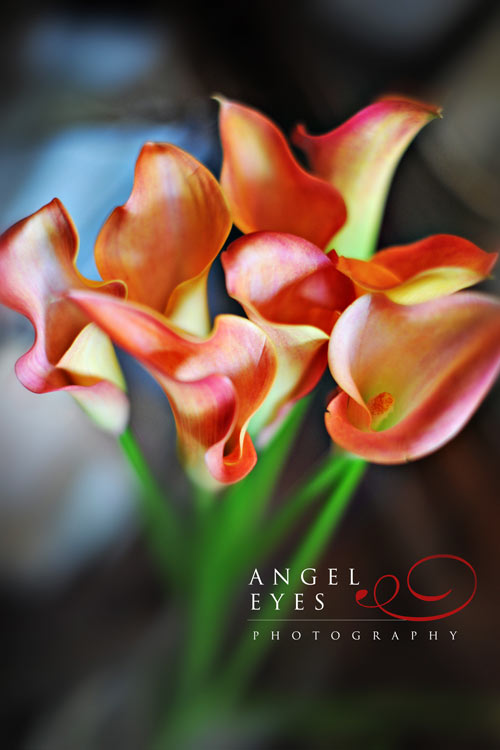 Jen and Chris decided to do a first look, which I recommend for all my couples. A first look is when the Bride and Groom see each other before the ceremony, so  they can do all the fun/romantic/formal/family photos before the party. This way after the ceremony they can enjoy themselves and mingle with the guests 🙂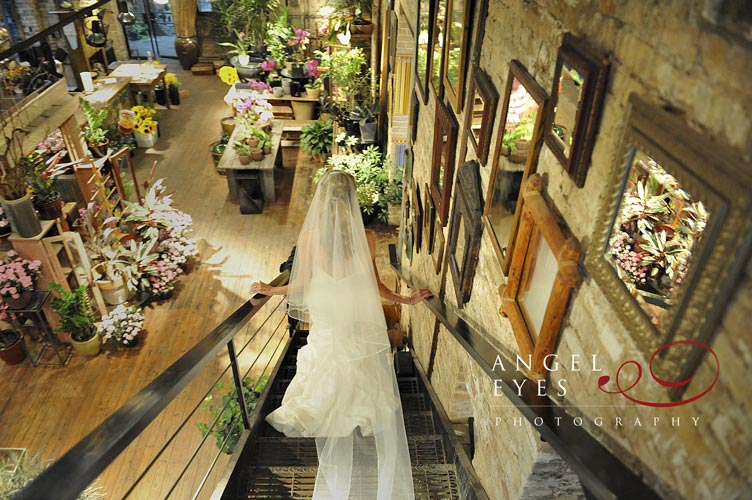 LOVE his reaction!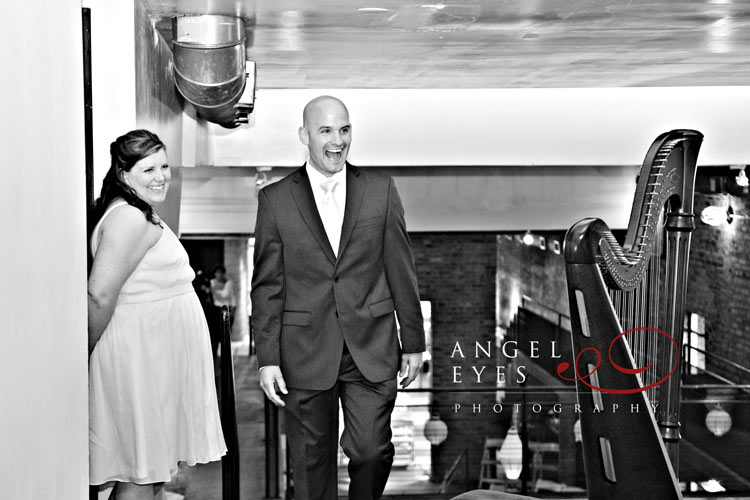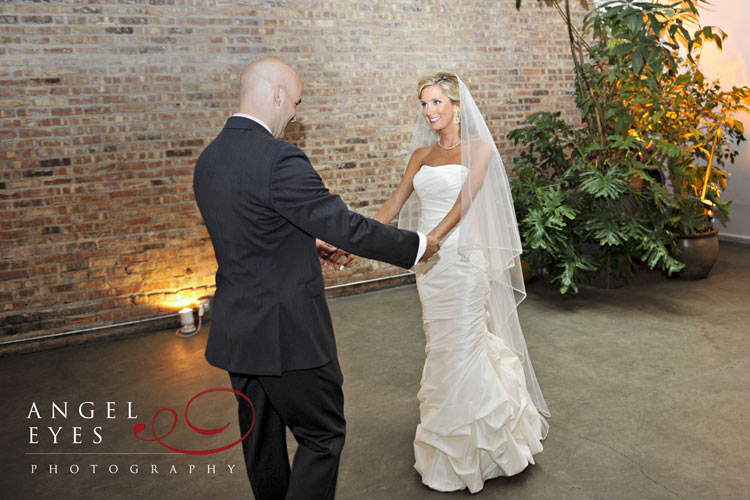 The Bride's beauiful bouquet.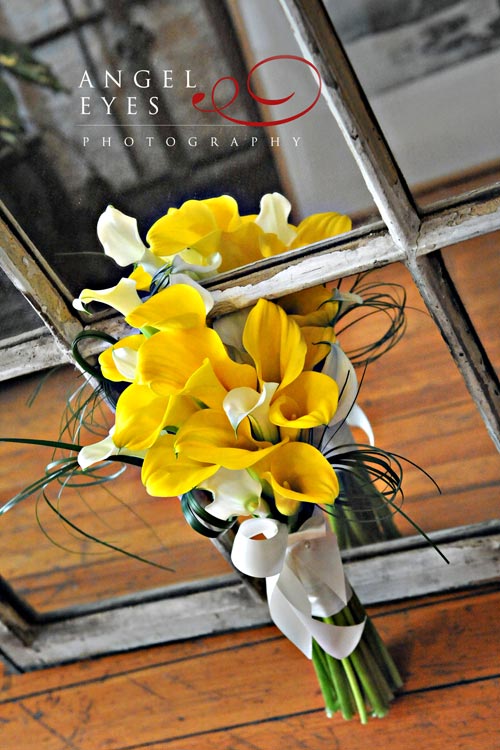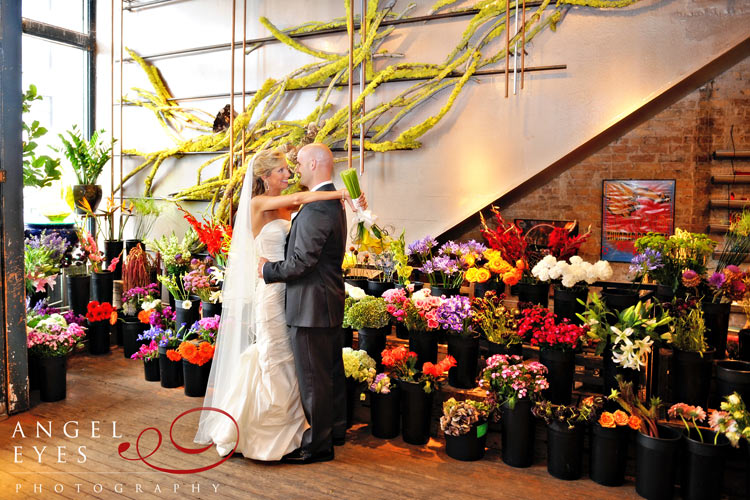 A New Leaf is such a fun place to shoot.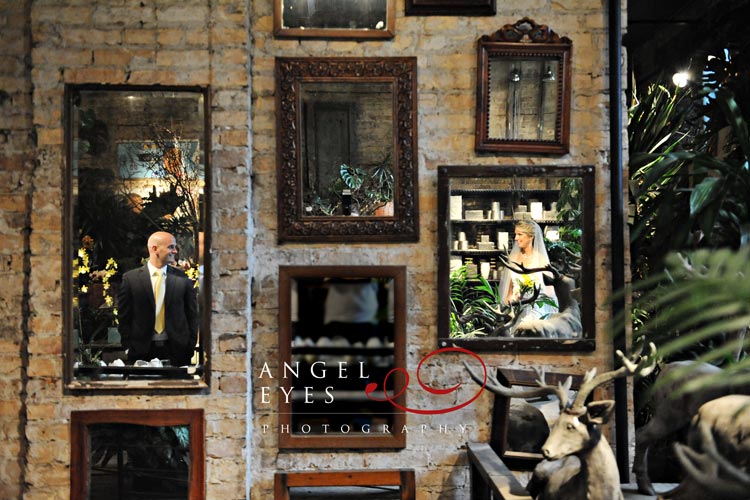 Jen you looked gorgeous! Hair by Salon U, Make Up by Dori Mae.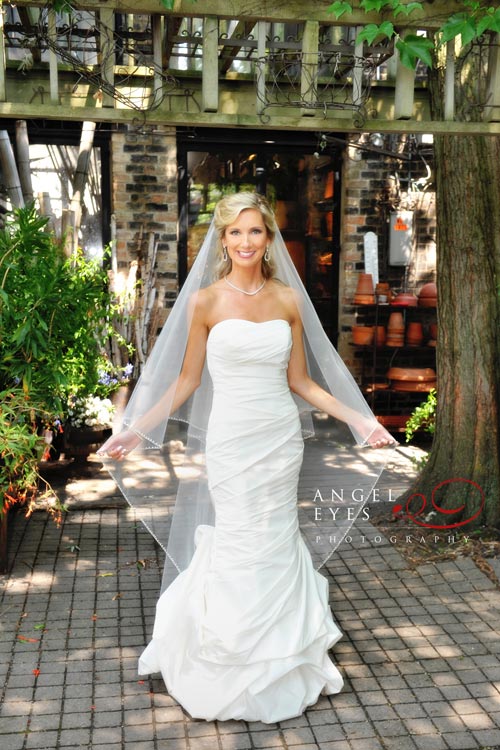 The courtyard.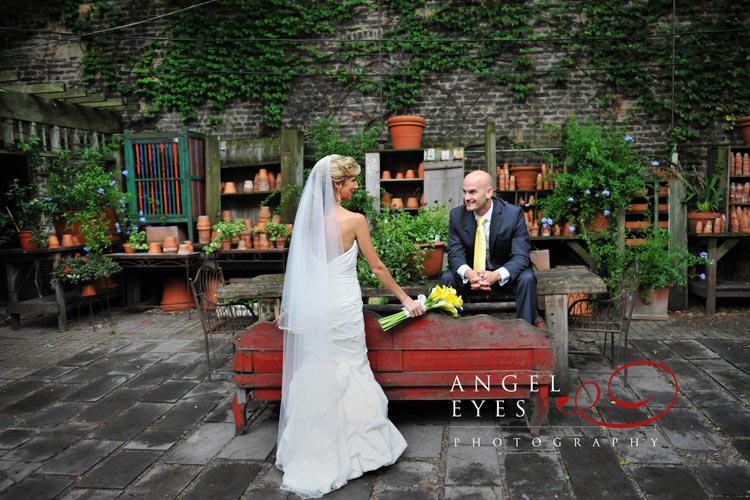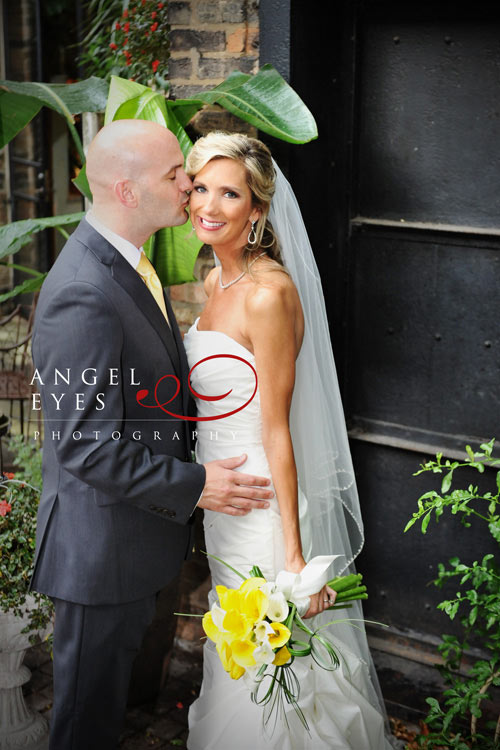 Bridesmaids' Dresses:  J Crew, Sinclair Dress in Silk Chiffon.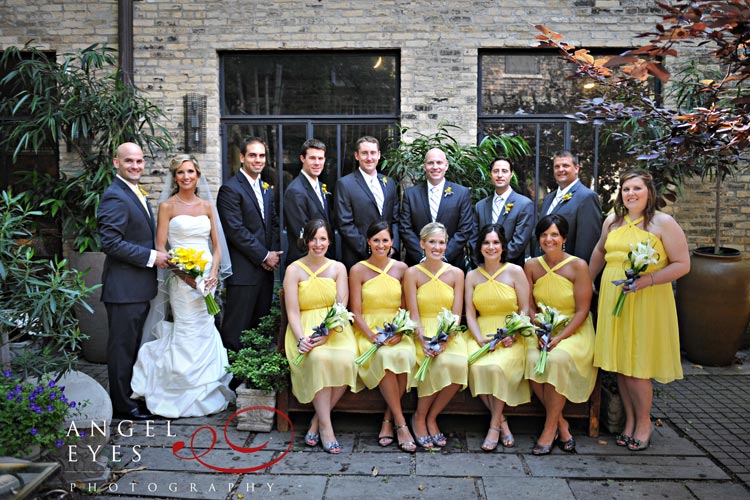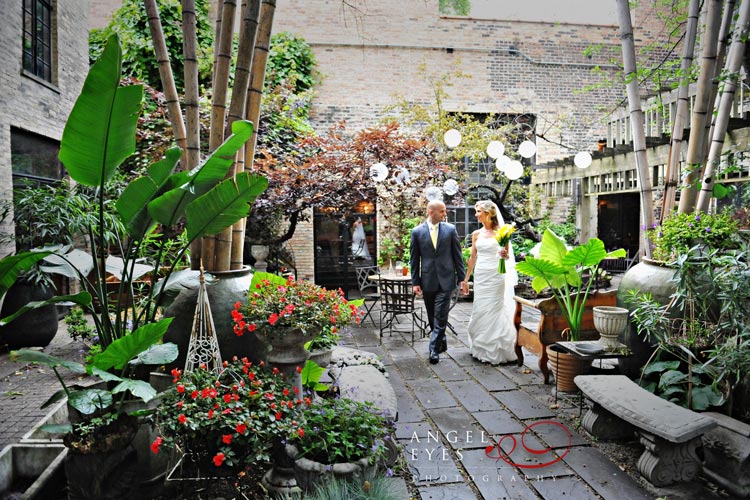 Ceremony time.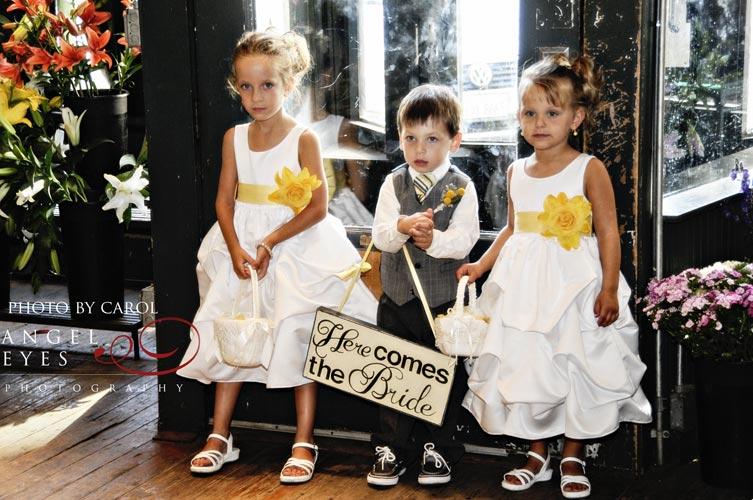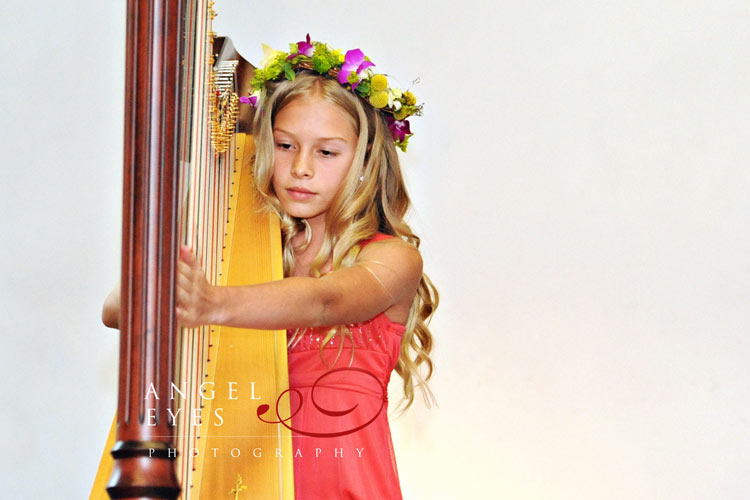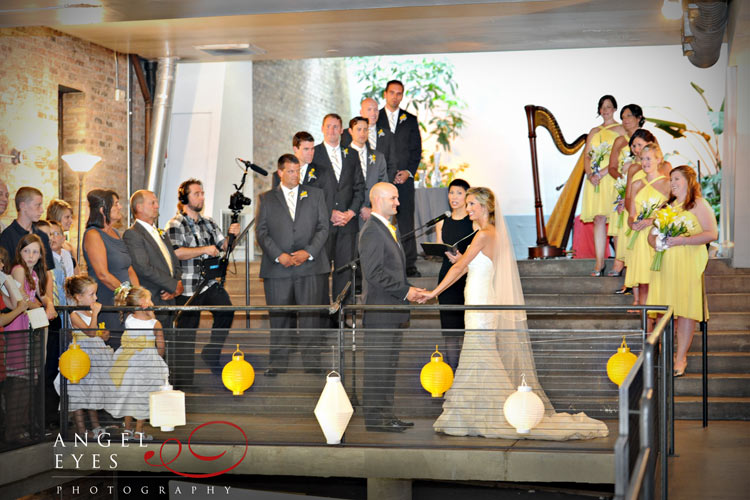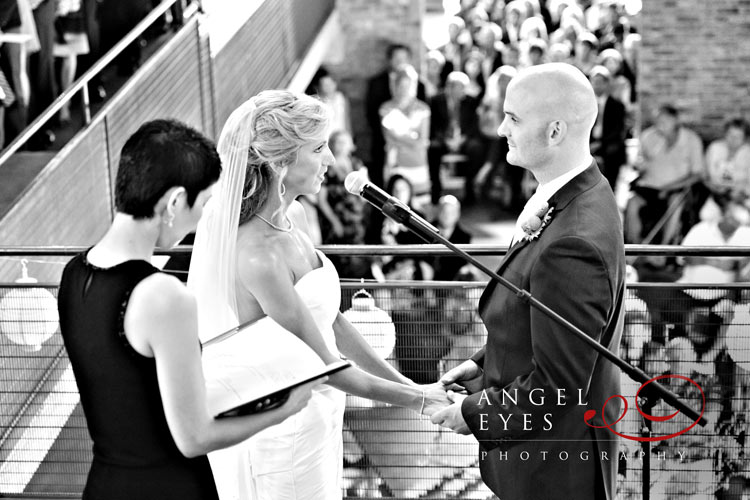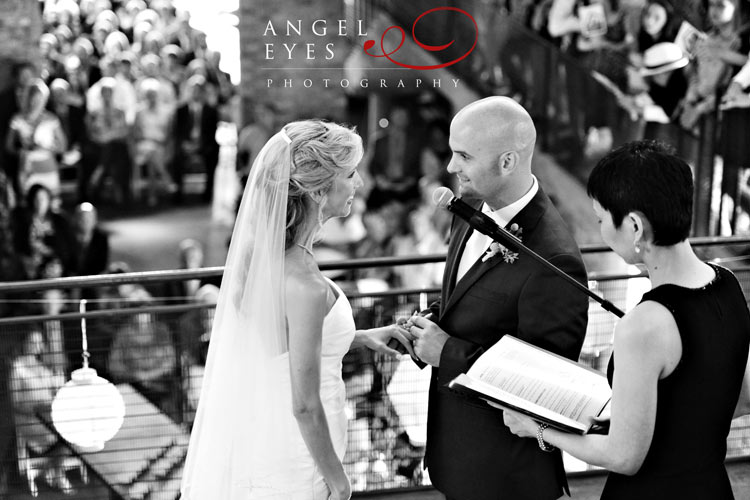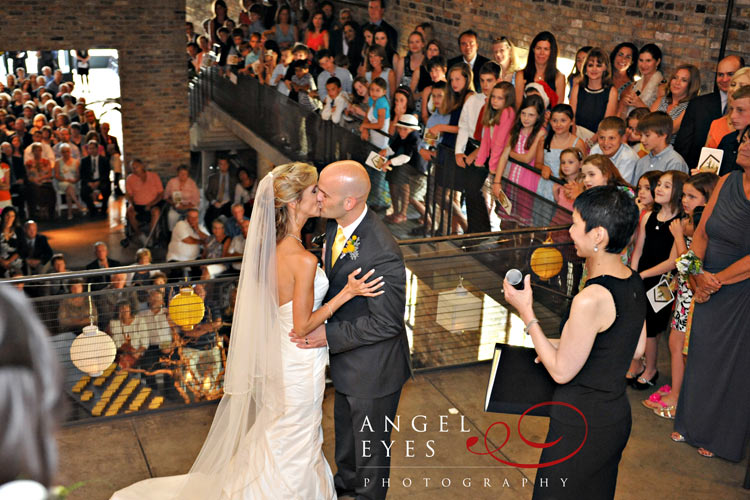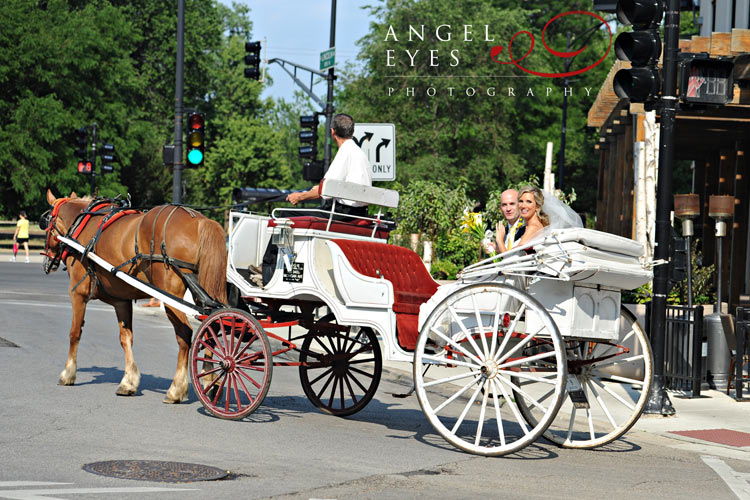 Congratulations!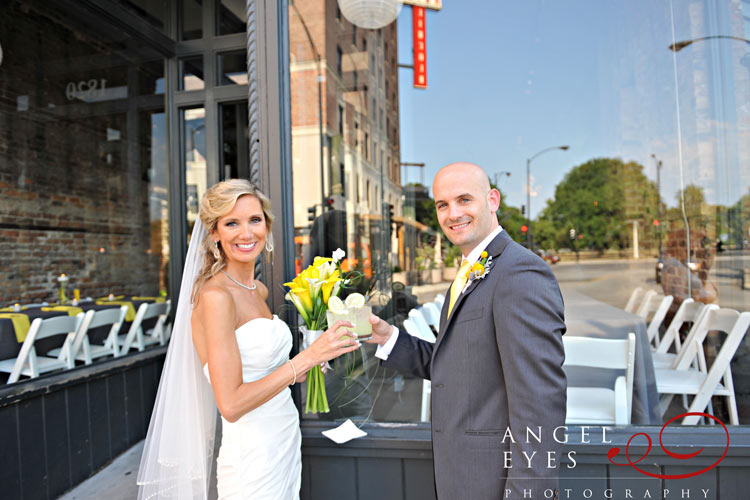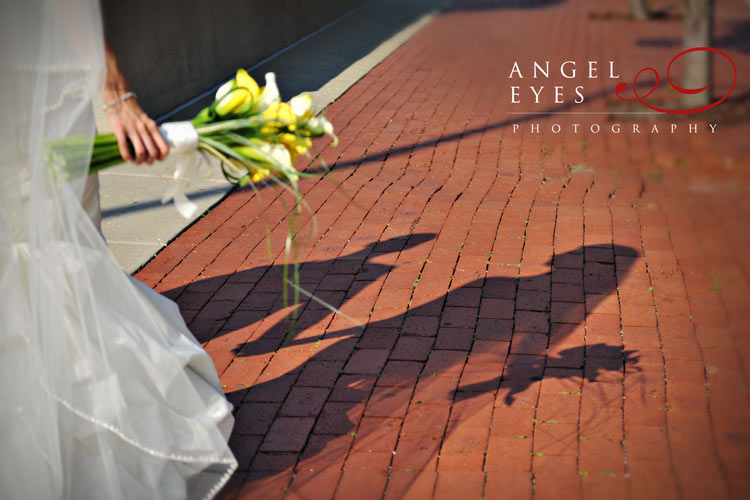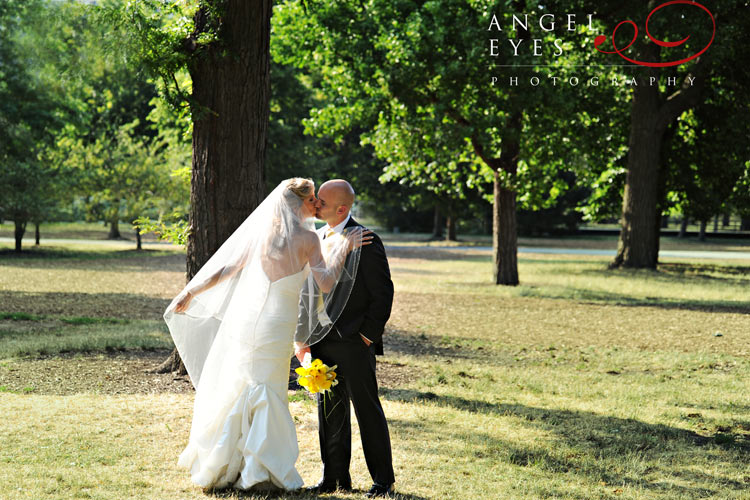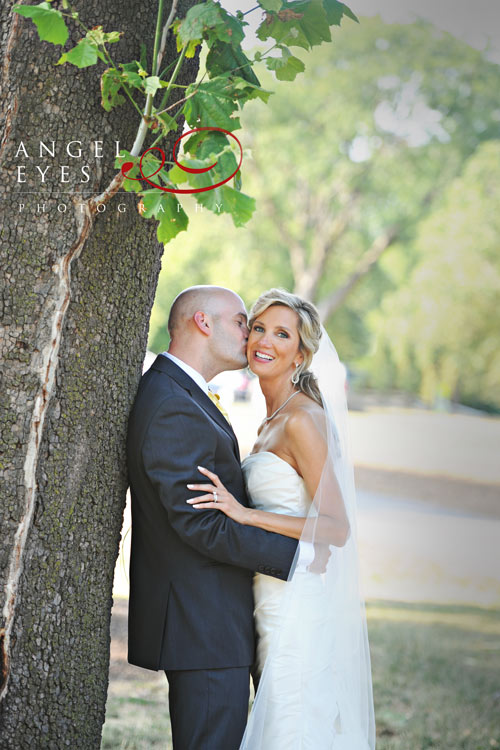 Can you imagine the gorgeous kids these two will have?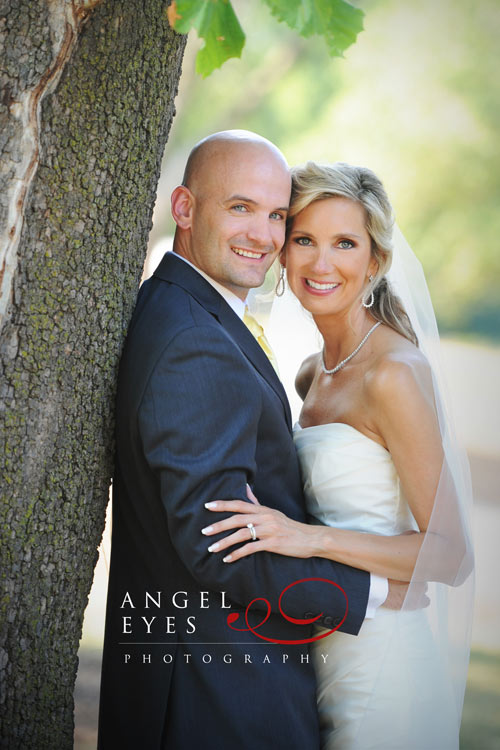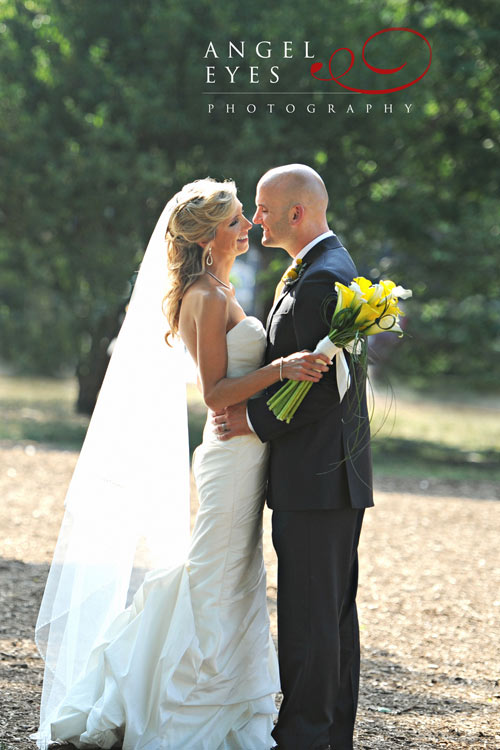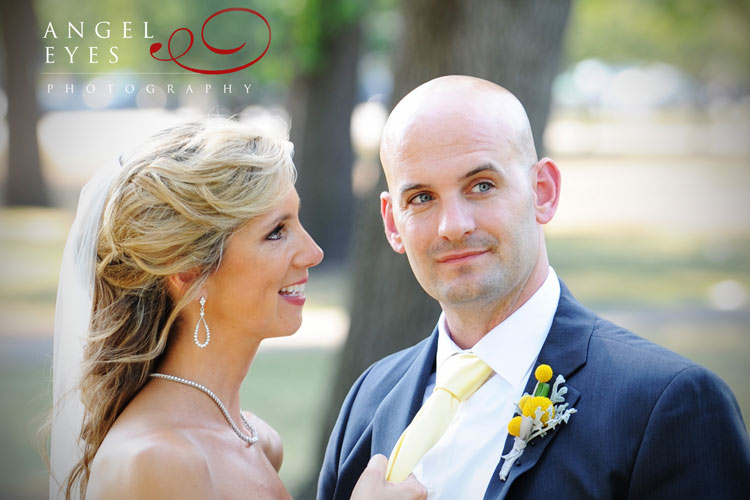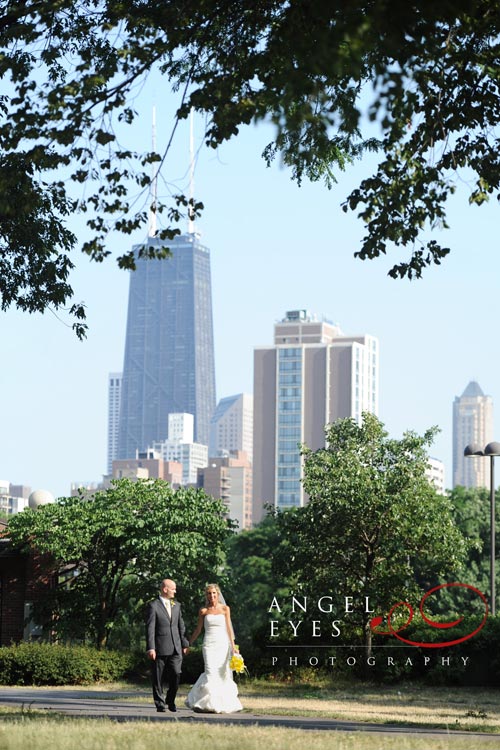 Cocktail hour.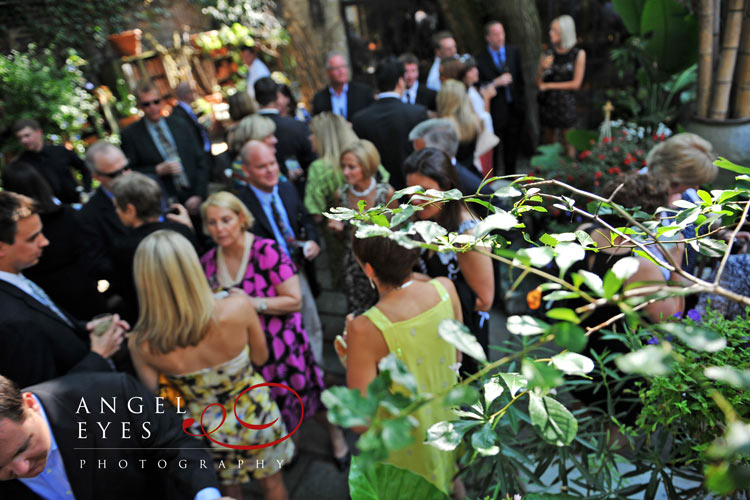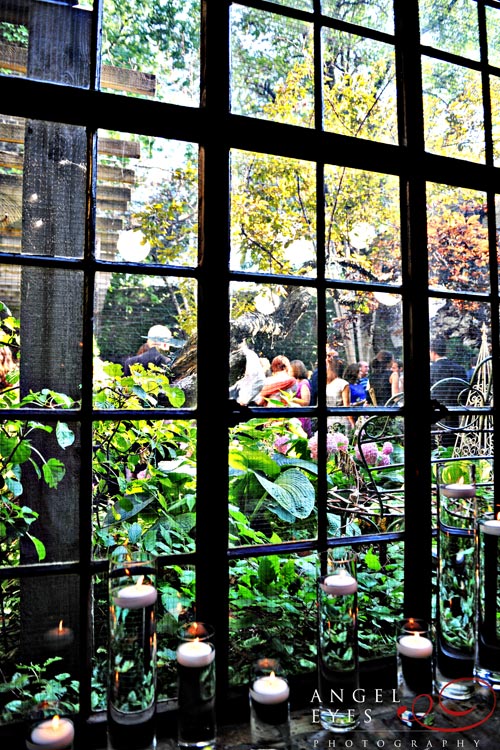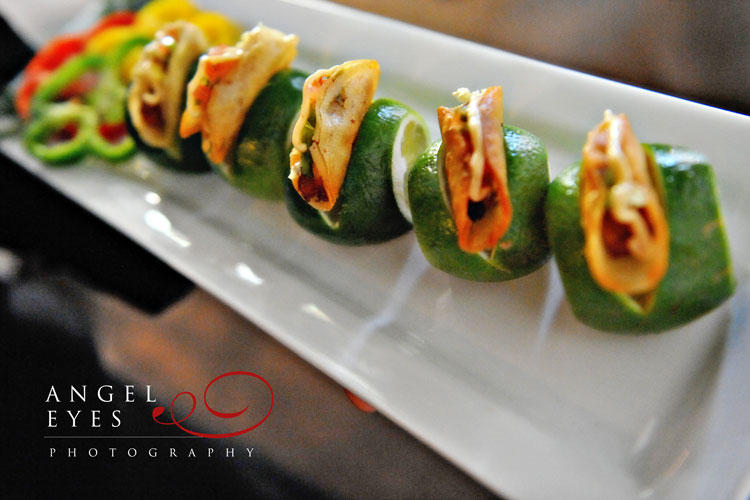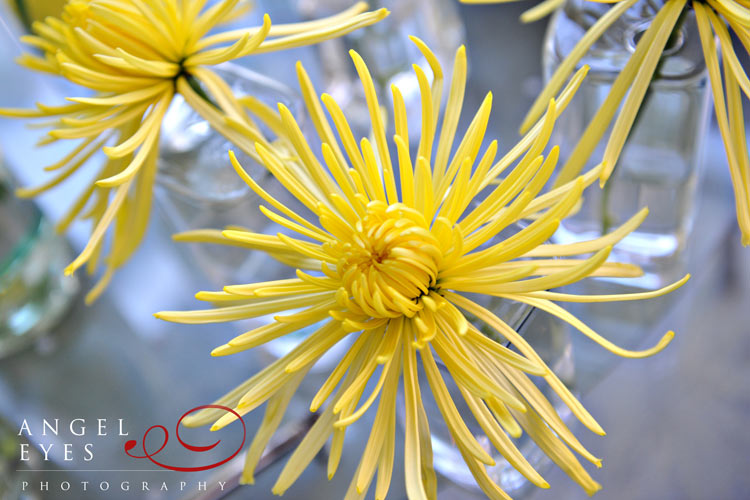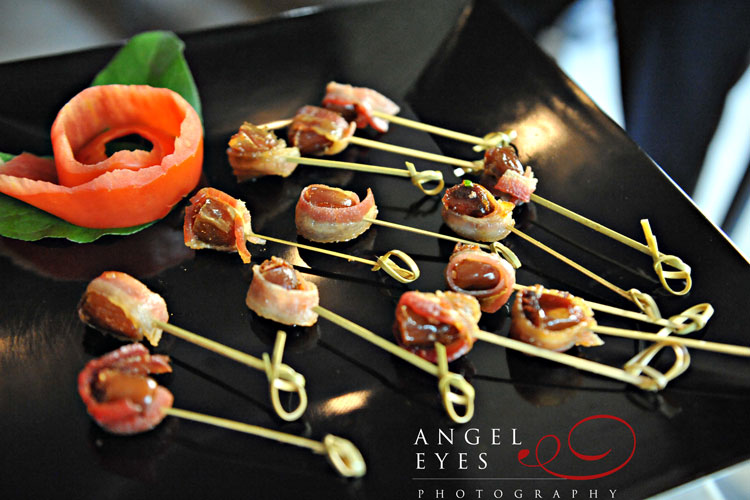 THE BEST soup I've ever had…served in an apple.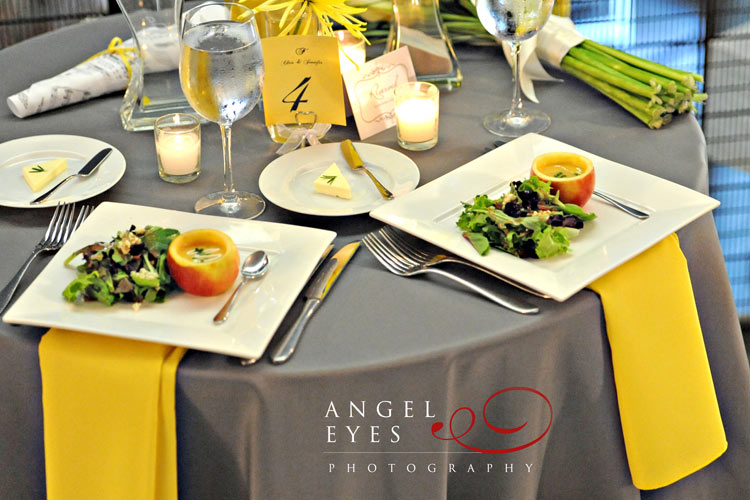 Toast & Jam were the rockin' DJ's.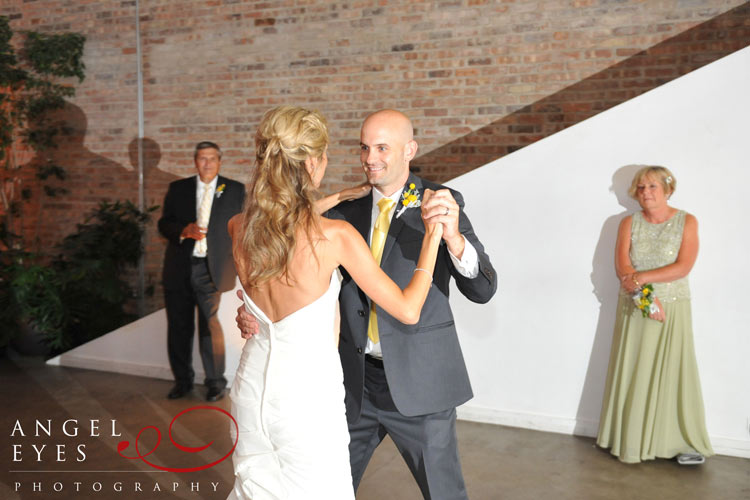 From the Bride…
'Venue: 
A New Leaf is a flower shop in Old Town in Chicago. Old Town is known for it's unique spaces, small businesses, and historic buildings. The groom and I often pass by  A New Leaf on a walk to Lincoln Park, or on our way to the quaint Old Town restaurants on Wells Street. As I recall… First, we fell in love with Old Town. Shortly after, we wandered into this flower shop, and we fell in love with the space. Then, when we fell in love with each other, we just knew that this was where our wedding would take place. This is not a typical, traditional wedding space, and that is exactly why we love it so much.
Bridal Dress:
House of Brides, Allure Bridal
Hair: Jacqueline, Salon U, Kelly, Moka
Flowers:
A New Leaf Garden and Studio…The bridesmaids carried calla lilies and the groomsmen had billy ball boutonnieres.
DJ& Music
Toast and Jam, Carrie. She did a great job. We had her DJ the reception as well as part of the ceremony. We also had a harpist (one of my old students, Karinn) during the processional. Her music was absolutely magical.
Horse & Carriage:
Noble Horse. The horse and carriage was briefly canceled because the temperature rose above 90. We were so sad. Then, a huge storm blew through about three hours before the ceremony. We were devastated as we watched the black skies and fallen tree branches out the window. Then, just as quickly as it blew in, the storm was gone. The sun came out, the temperature fell to 85 degrees, and the horse and carriage was back on!'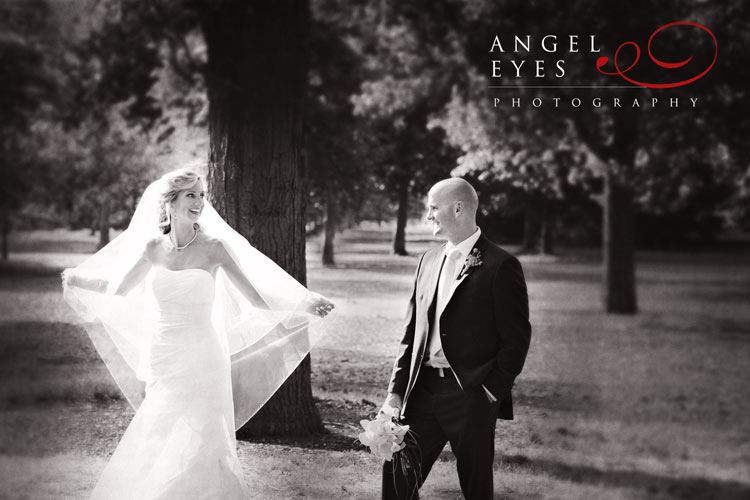 Sop by and say Hi on Facebook, or please leave a comment below 🙂