St. John of the Cross wedding | Esplanade Lakes by Doubletree reception | Juliana & Tony
I'm always nervous when I don't get a chance to meet the couple before the wedding, but within minutes of meeting Juliana & Tony I knew it was going to be smooth sailing. They are a super fun laid back couple, which makes me happy 🙂 When I asked the Bride what plan B was for photos since it was raining and snowing (in October) she said no plan B we are taking photos outside! As you'll see it was worth being cold for the amazing photos 😉
Church: St. John of the Cross – Western Springs, IL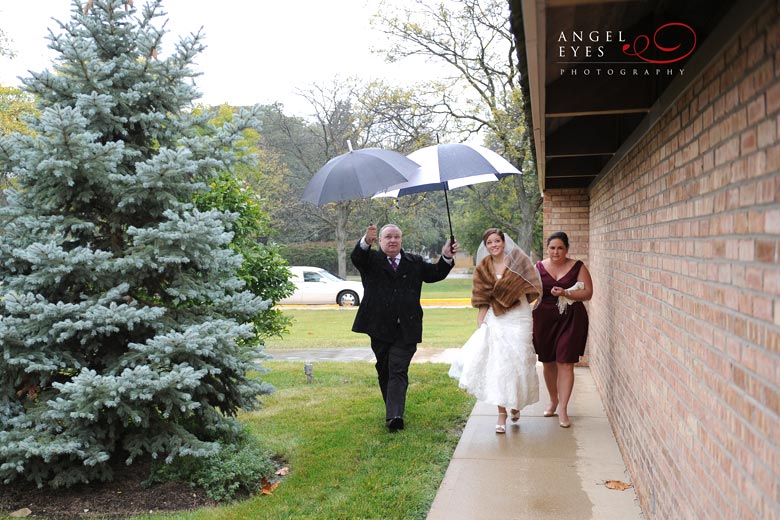 Bouquets: Addison Floral – Addison, IL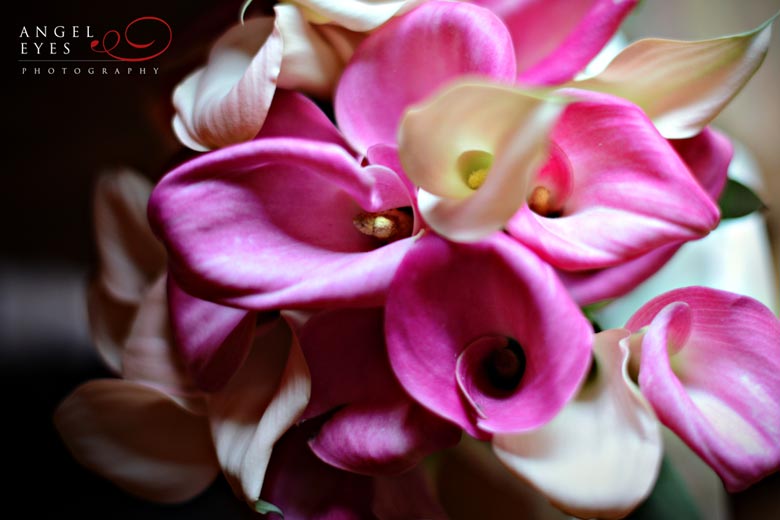 Wedding Dress:  Essense of Australia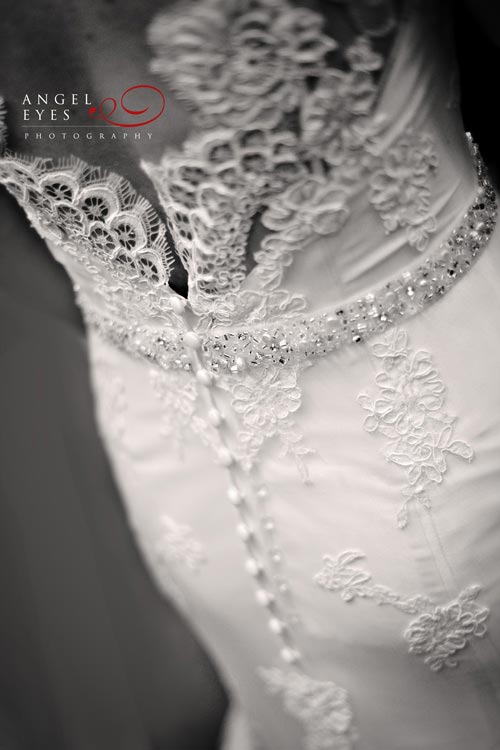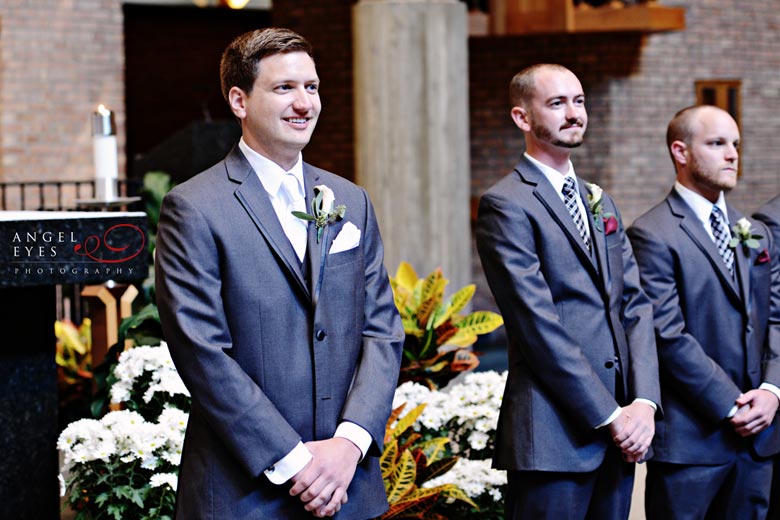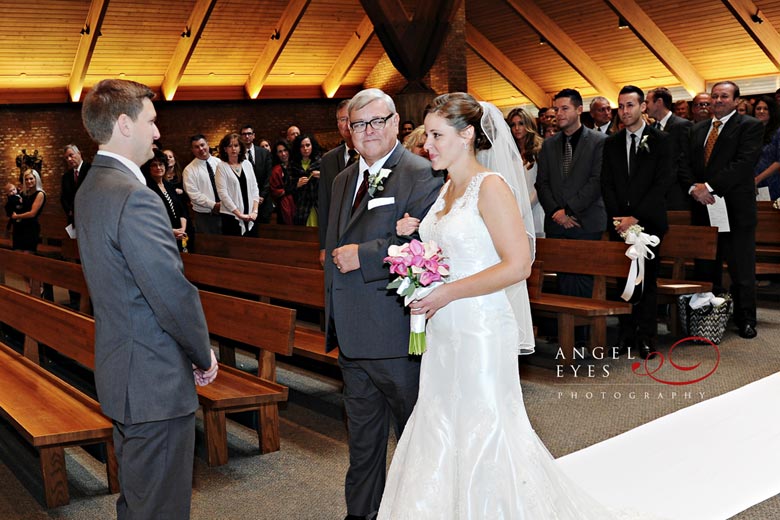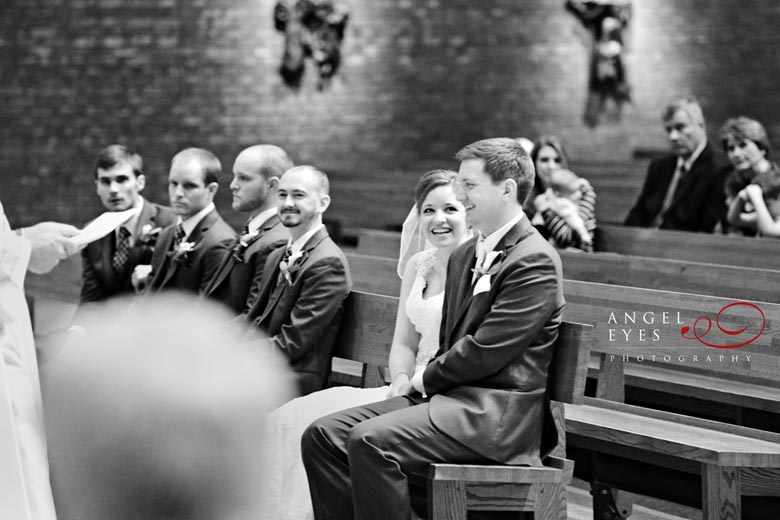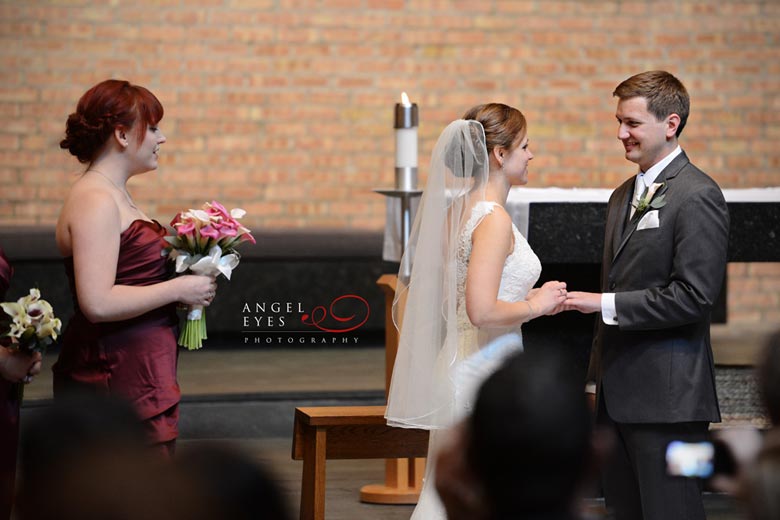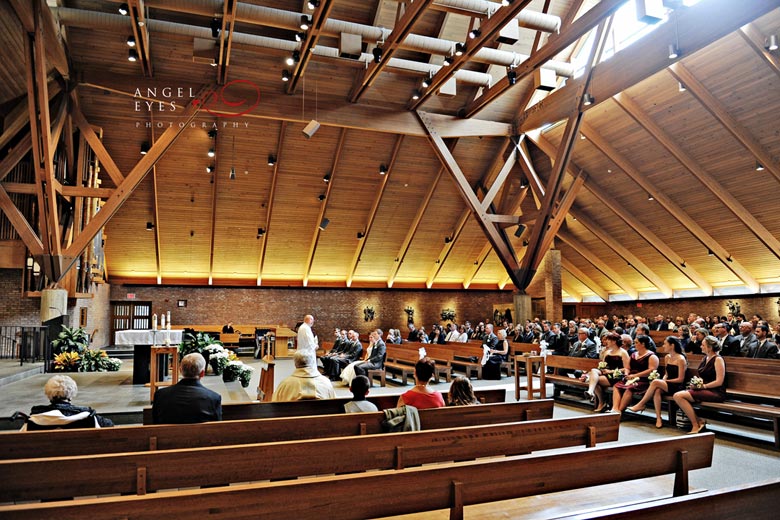 The couples transportation was a 1971 Buick GS; thanks to Uncle Ron.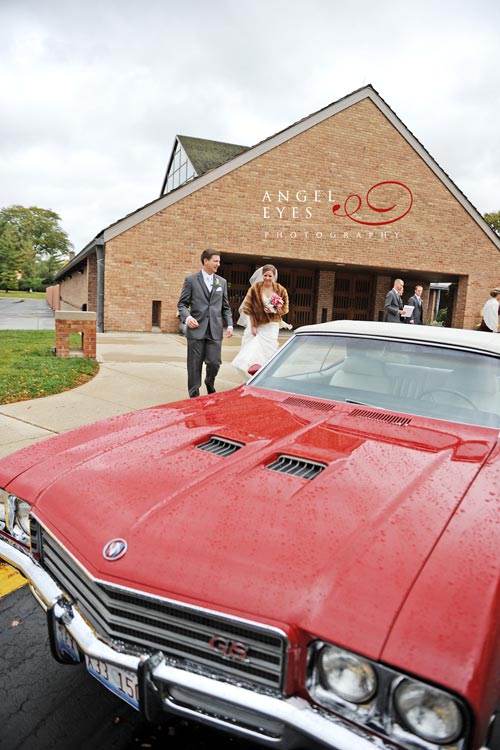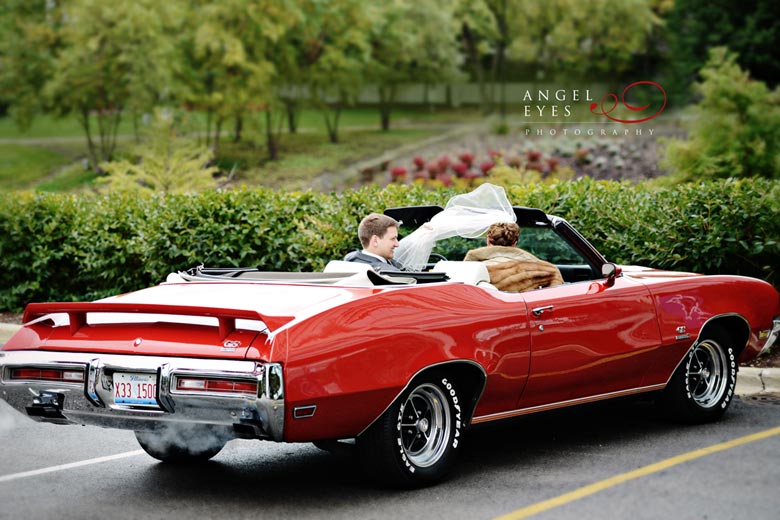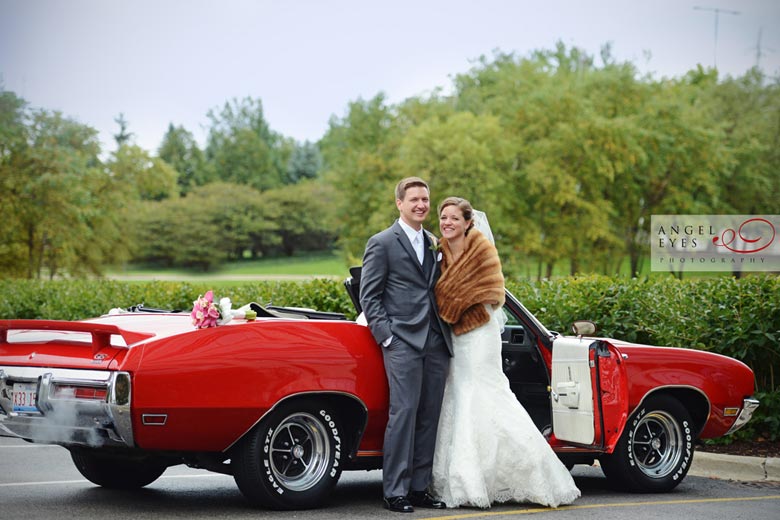 Reception: Esplanade Lakes by DoubleTree – Downers Grove, IL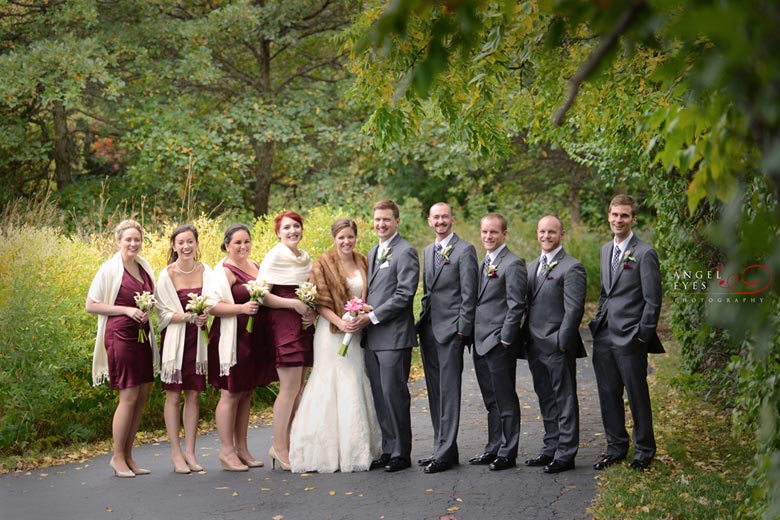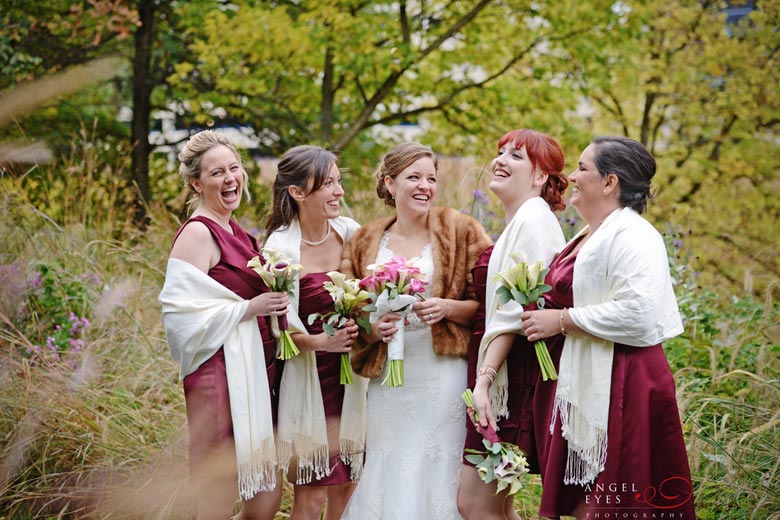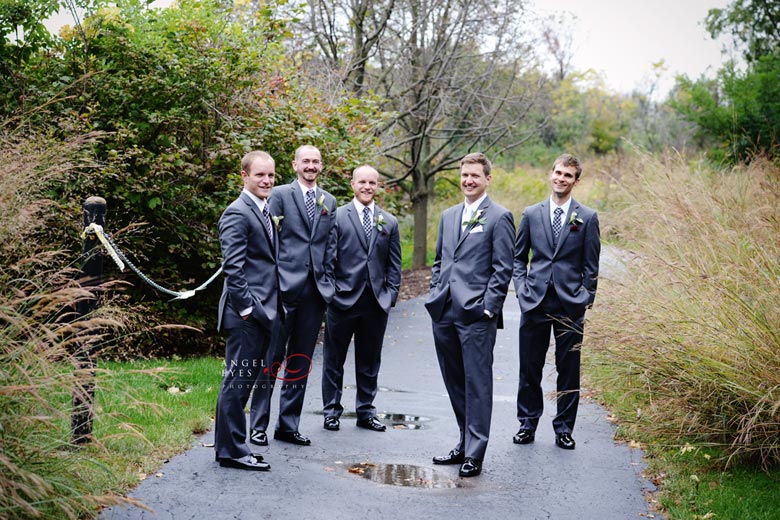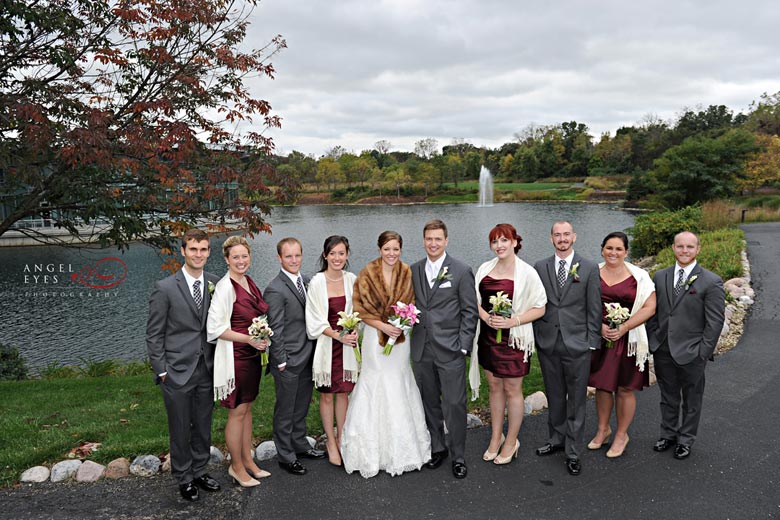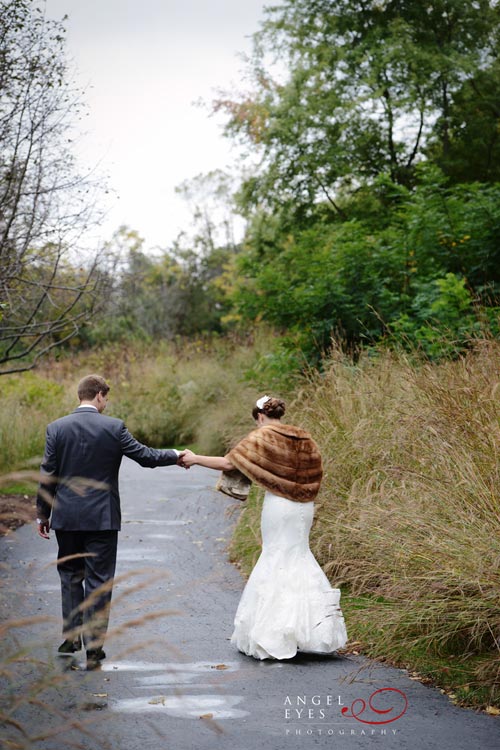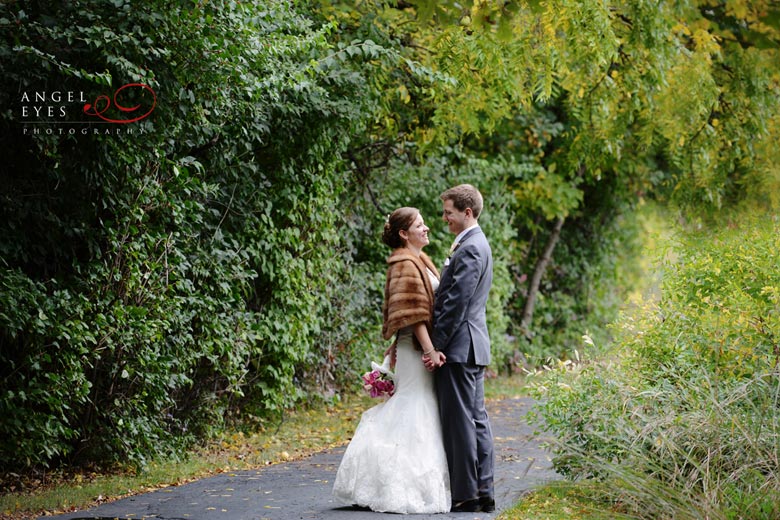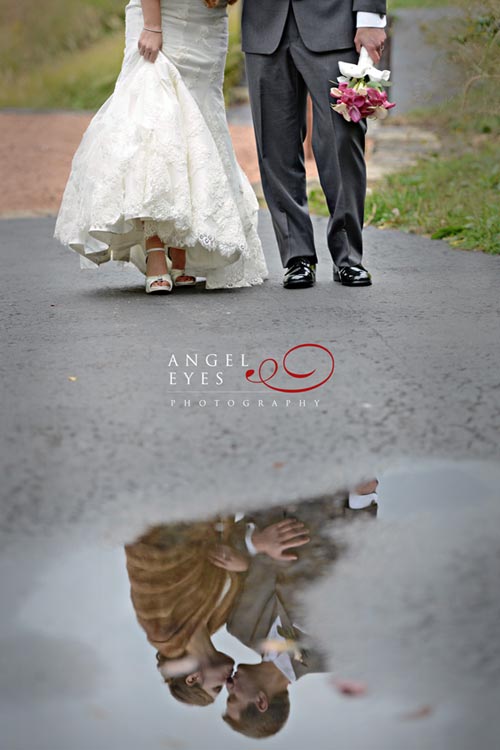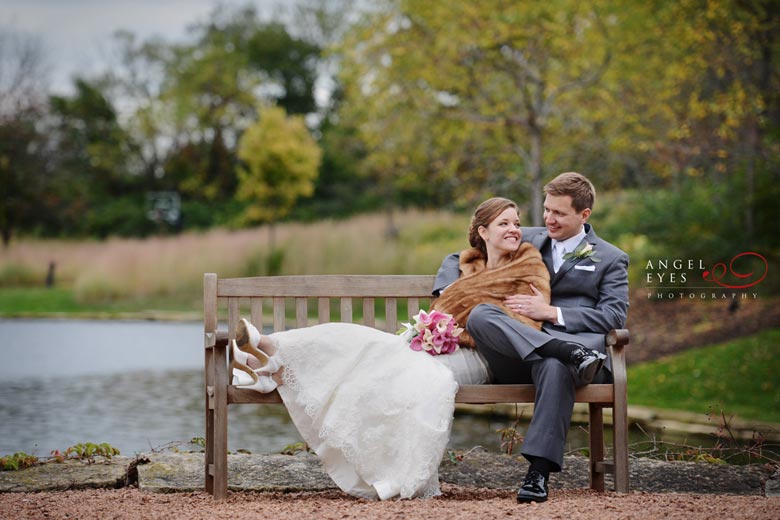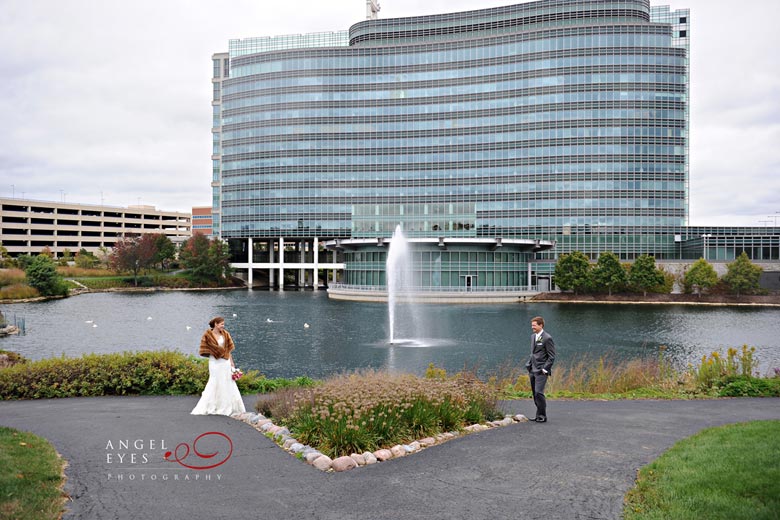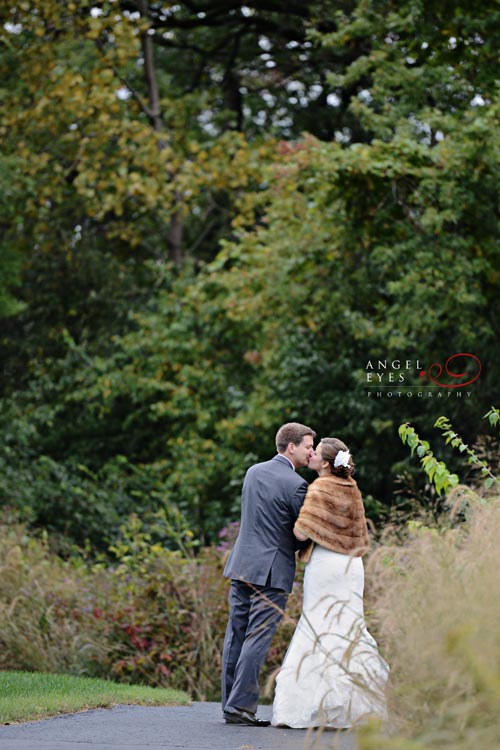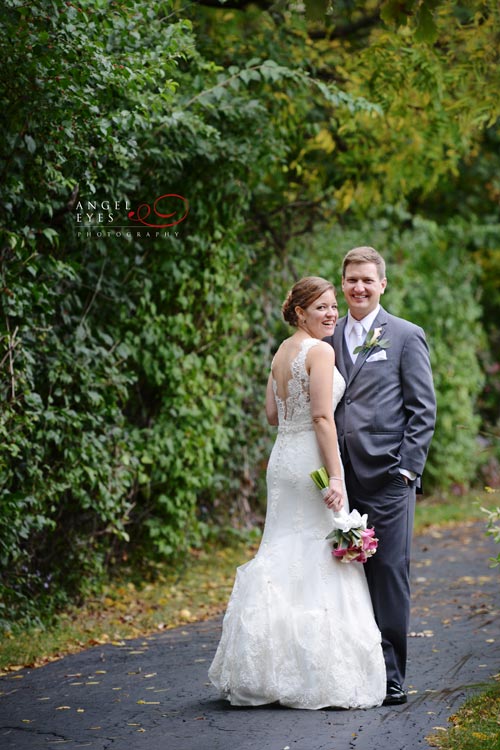 I'm in love with her dress!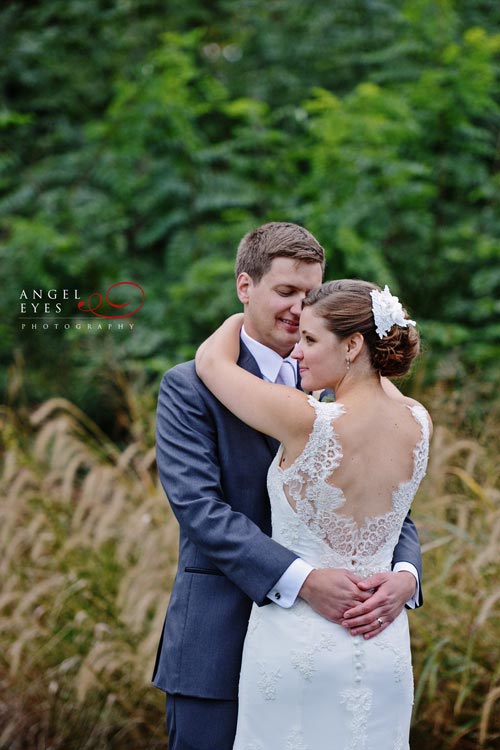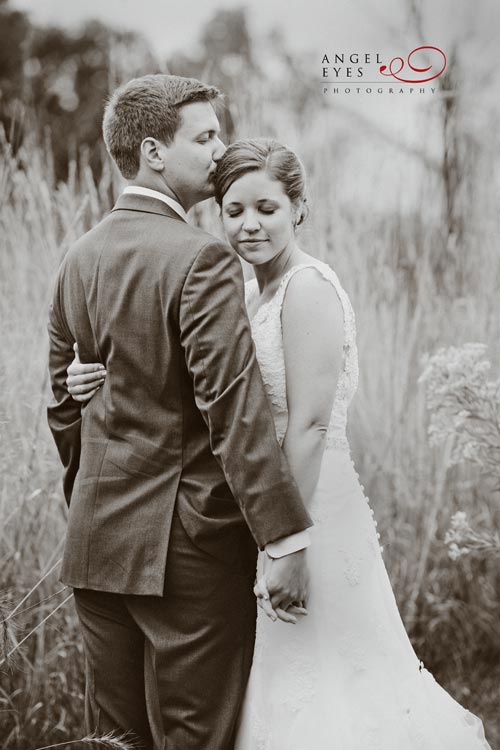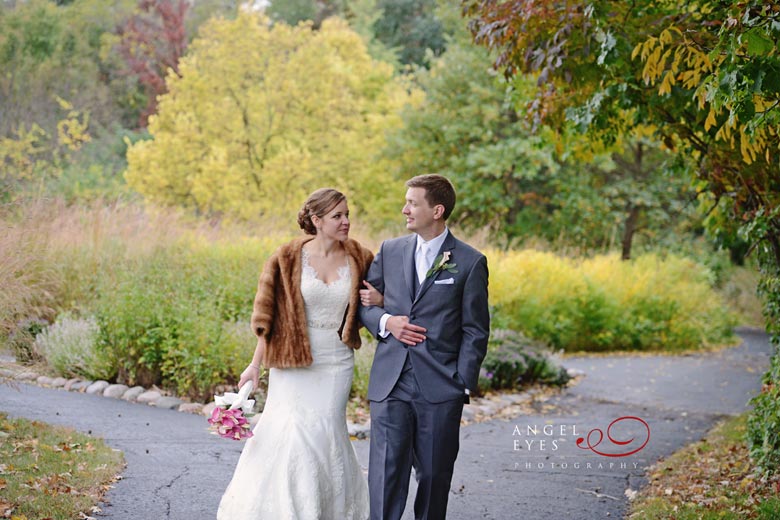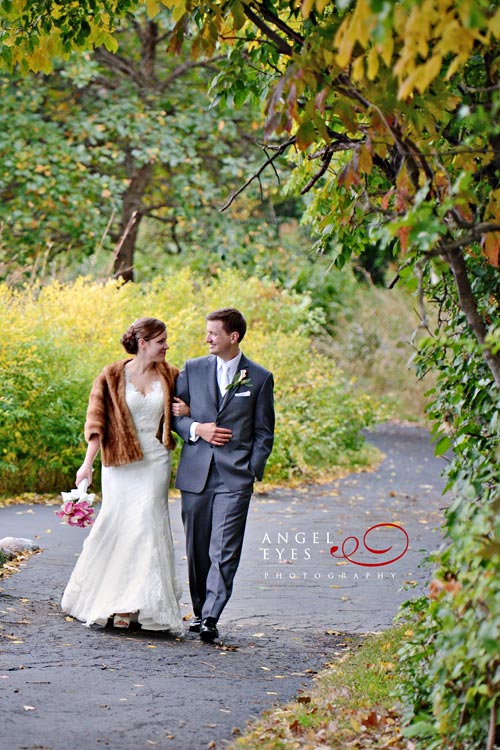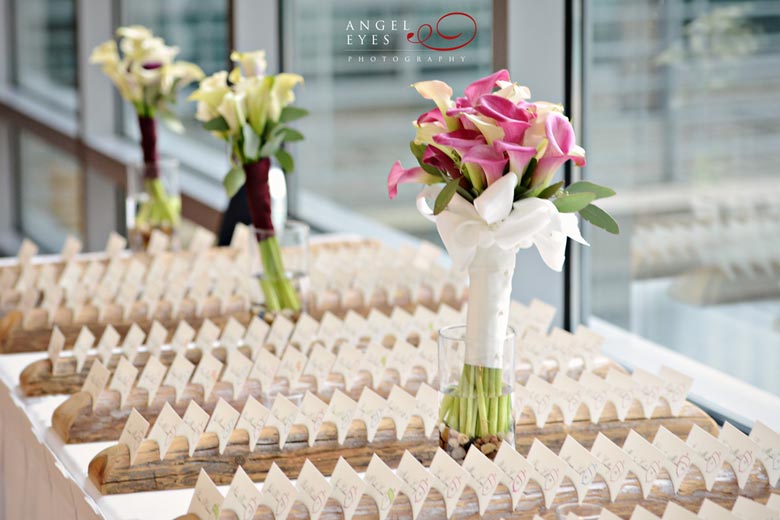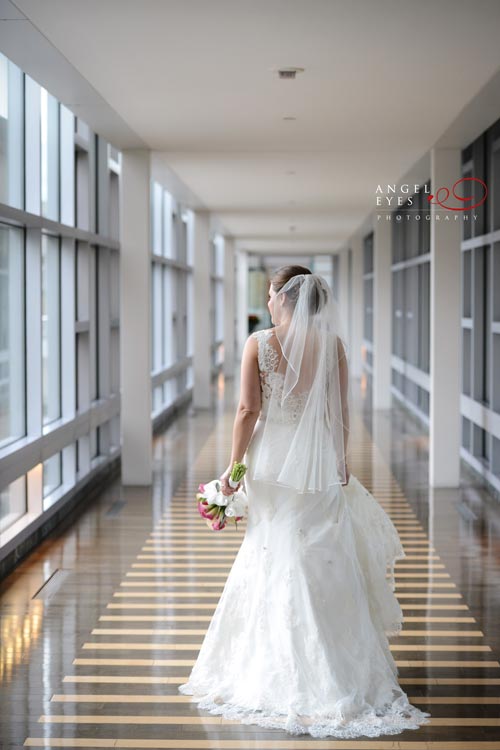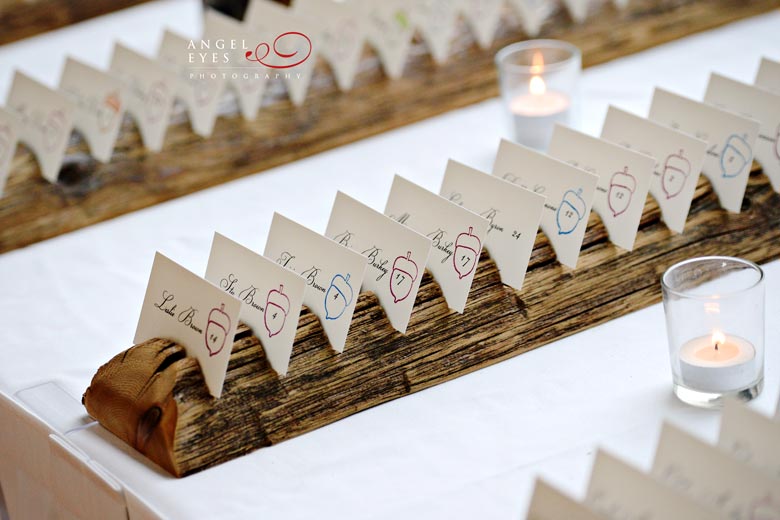 Cake: The Baking Institute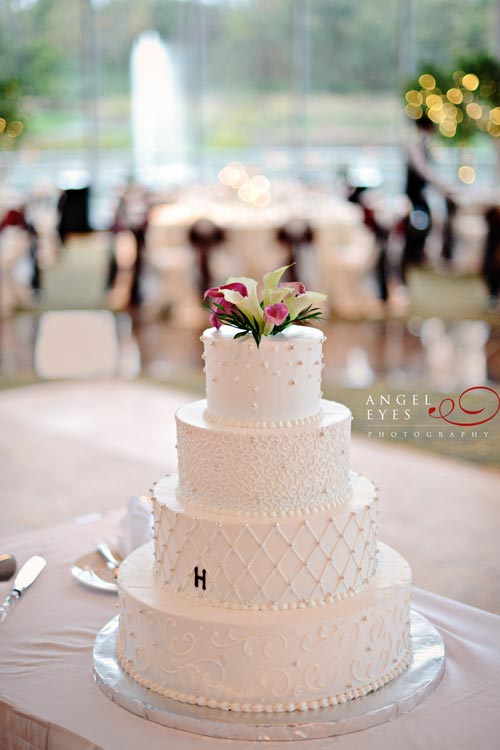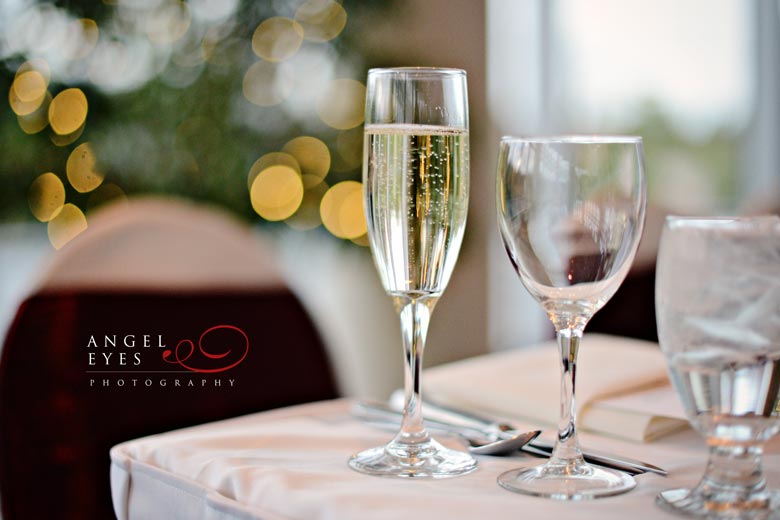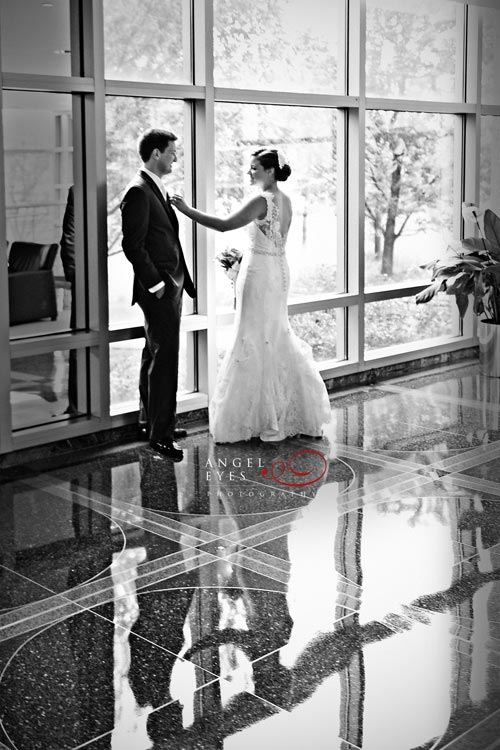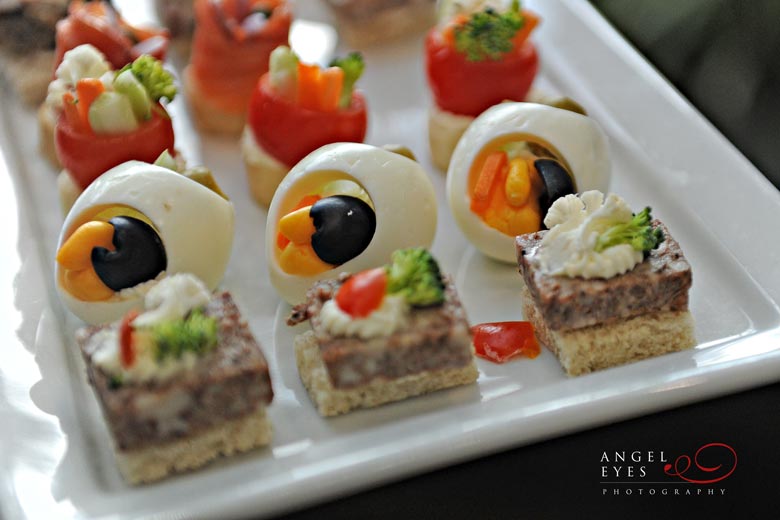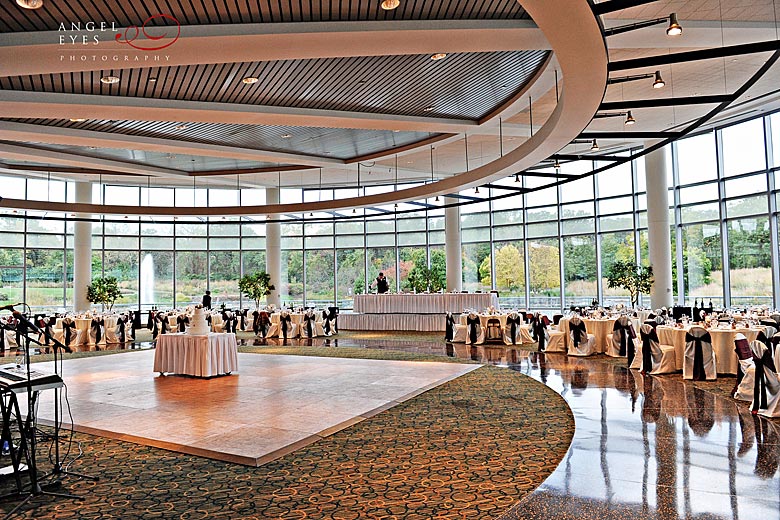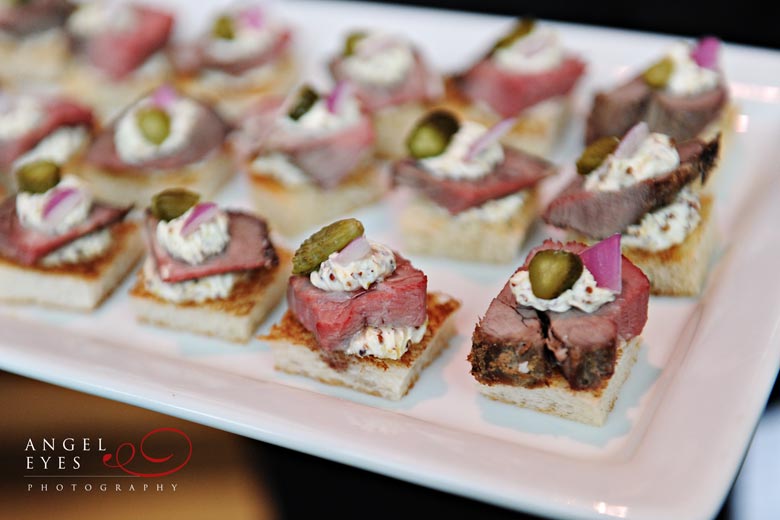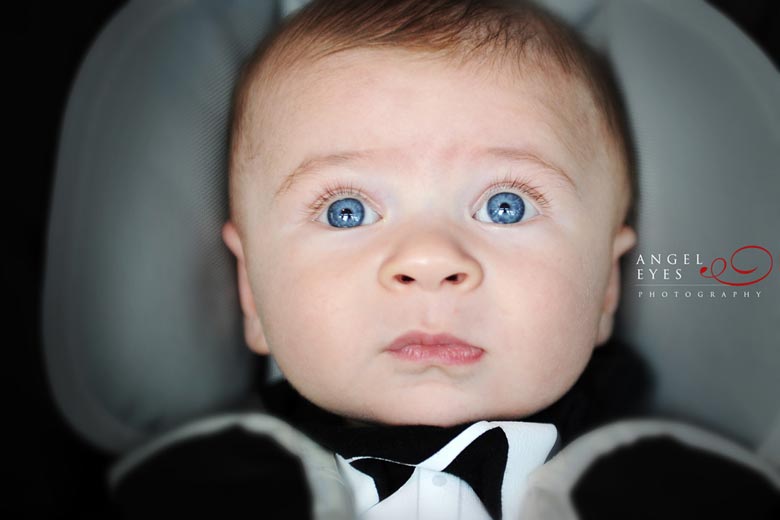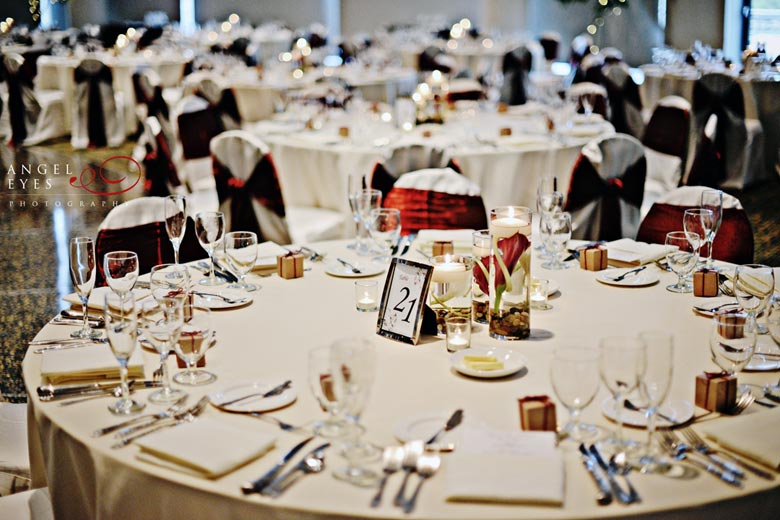 Band: We, Unity Candle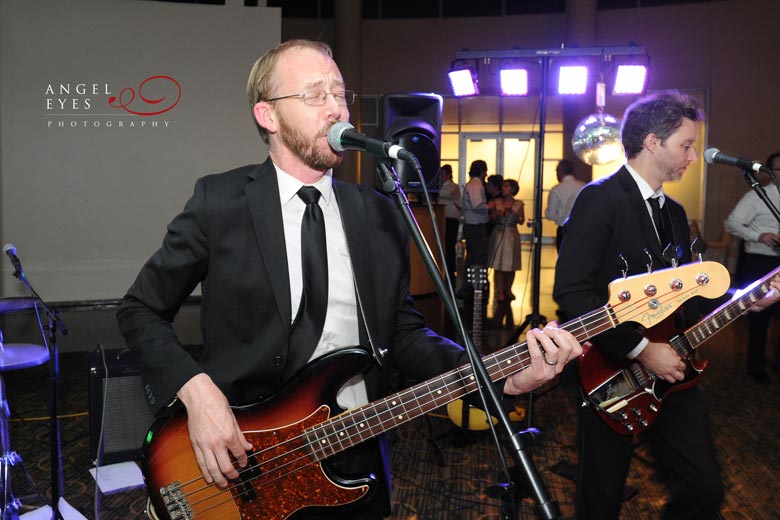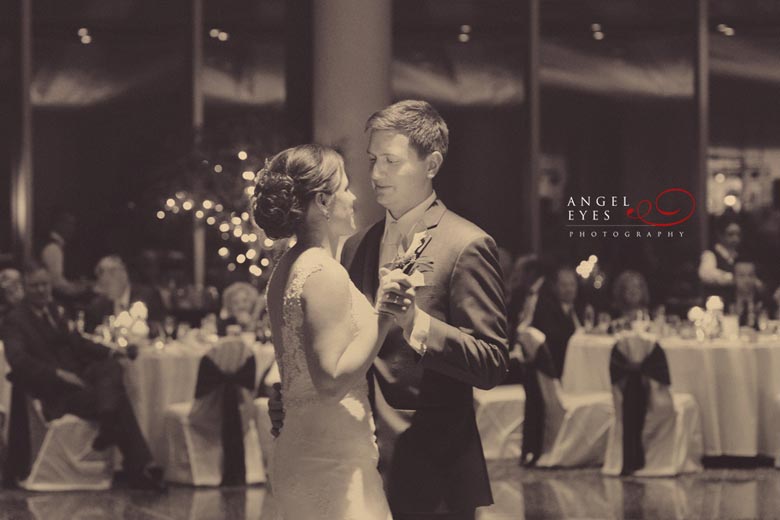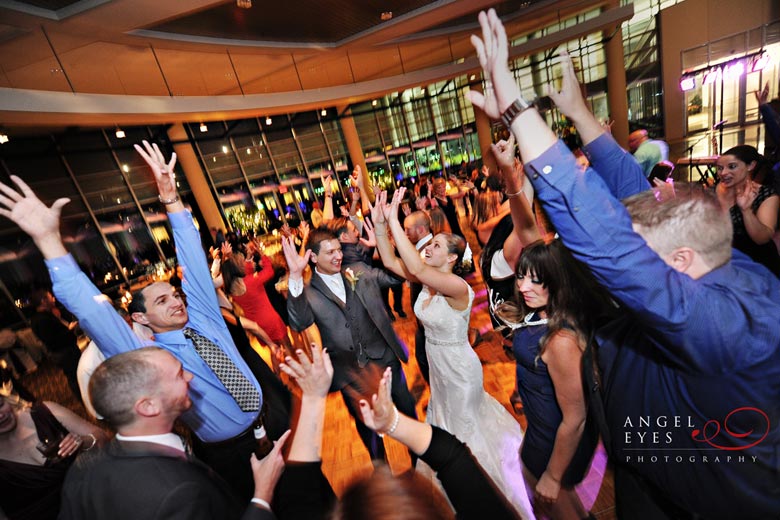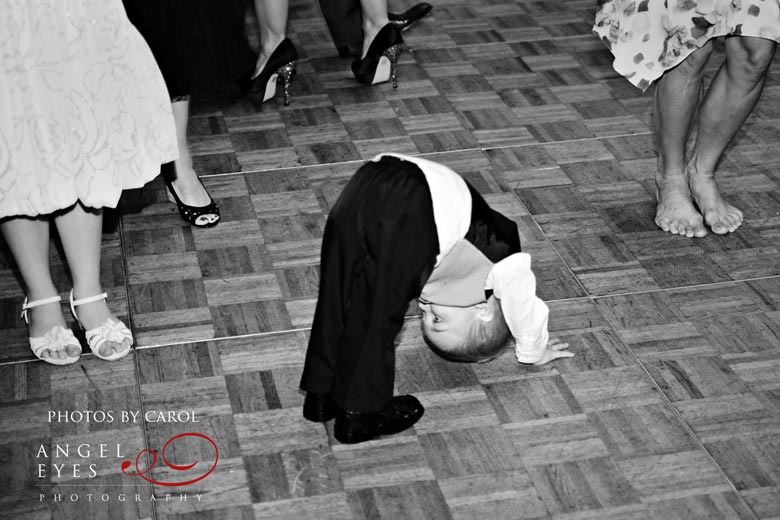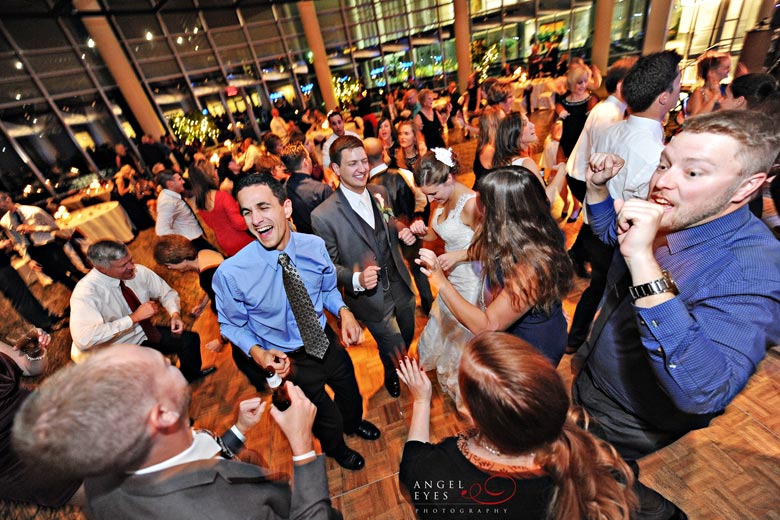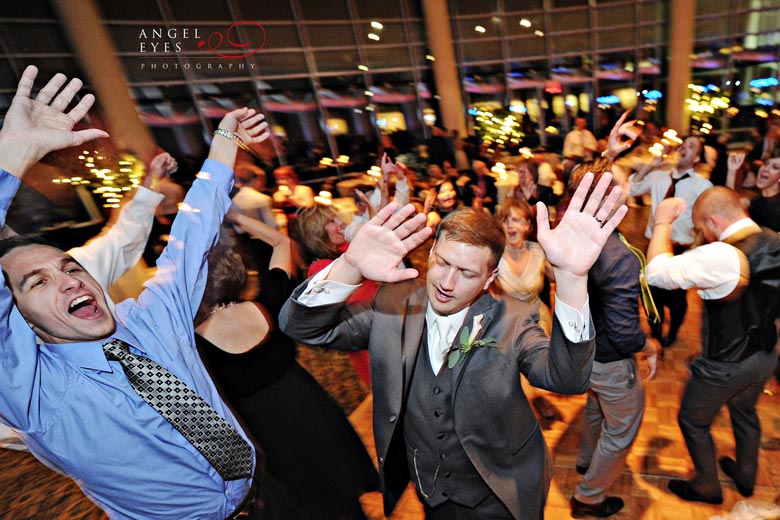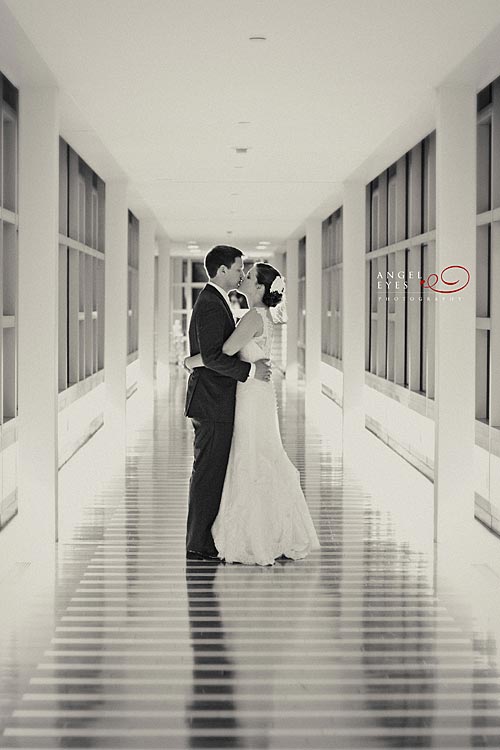 From the couple…
'Reception: Esplanade Lakes by DoubleTree – Downers Grove, IL; Every detail was taken care of and the lake and foliage were a beautiful backdrop. THANKS a million to Shantella at the DoubleTree!
Band: We, Unity Candle – Chicago, IL; Rocked. It. My friends had bruises from banging the tambourines all night…
Wedding Dress:  Essense of Australia from Sophia's – Greenwood, IN; This was a spectacular experience. I went to a few other places that shuffled brides in and out of dresses, barely closing the curtain before being dressed – Sophia's was personal, quaint, and detail oriented, one bride at a time.
Bridesmaids dresses (Wine) by David's Bridal  |  Men: Vera Wang Charcoal by Men's Wearhouse
Bouquets: Addison Floral – Addison, IL  |  Centerpieces: DLN Floral – Naperville, IL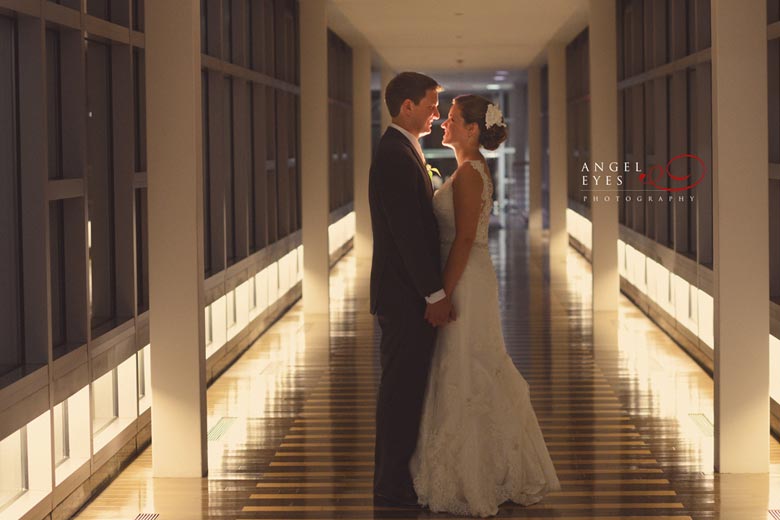 Both florists were so helpful in designing the bouquets and centerpieces. I was probably the worst bride in the history of brides to articulate my ideas (or lack thereof), but they somehow knew exactly what I was going for.
Hair: Style Onsite – Chicago, IL; They were great! I was in a bind at the last minute and they delivered above and beyond. The stylist came to the house and did 4 bridesmaids' hair for a reasonable price – the convenience and comfort of being at home was well worth it!
Cake: The Baking Institute – Northbrook, IL; YUMMMM (Even better the next day!)
Transportation – 1971 Buick GS; Thanks Uncle Ron!
Printed Design: Claire Keating – Chicago, IL; Claire wore so many different hats for this wedding and absolutely knocked every one of them out of the park. She designed the invitations and the worship aids for the ceremony and helped consult on printer selection. The result was a beautifully clean, formal and personalized printed portfolio.
Photography – Hilda Burke and Carol Lea with Angel Eyes photography (duh!); What a fantastic duo! So much fun, put us all at ease, knew exactly what to do (and when), provided on the spot cake cutting advice, were stern but not too stern with the drunk uncle photo bombers, and obviously captured great memories! Can't wait to see all the pictures, but from what I've seen so far, they've done the day justice and then some – THANK YOU!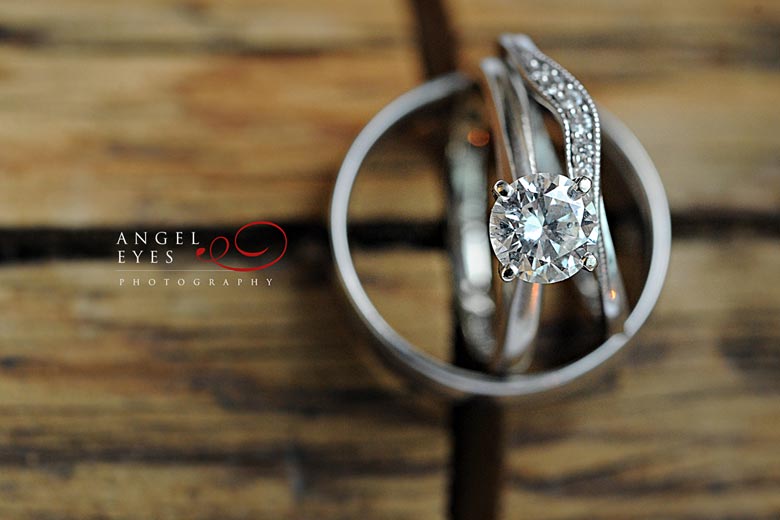 Favorite wedding related purchase…Probably the band – they were a blast and so easy to work with. They made the night's events seamless and kept the party going. They also learned three songs just for our wedding – making 2 minute versions for each of the special dances. They had a versatile repertoire and were extremely flexible in timeline, announcements, and music selection.
Favorite wedding memory…Collectively, Tony and I agreed, that reading the letters we had written to each other before the ceremony was a top memory. The 'love' letters were a request from the Deacon for us to write to one another for him to get to know more about us and our relationship (little did we know they'd be read…in their entirety…verbatim…to the congregation). It was a very unique and personalized sermon 🙂
My Dad's speech was also very special to me. He's a man of few words, but when he has something to say, you listen. He had the just right amount of sentiment, humor, and storytelling to get an emotional tear and a joyful chuckle out of a very hungry audience 🙂
I wish I would have…Ordered up warmer weather I suppose, but then again, the fur was a hit! And we can say it snowed on our wedding day…in October!
Advice: Go into the cake cutting with a plan…it's not every day you cut a massive chocolate cake in a big white dress with a super fancy knife 🙂 Oh, and relax, have a drink, and enjoy the night.