Germania Place (unique Chicago wedding venue) | Church of Our Saviour Chicago ceremony,
Everything about this wedding was classy and beautiful, especially the Bride!! I was SO thrilled to be working at Germania Place, it truly is a one of a kind venue, with HUGE windows and a second story balcony for incredible photo ops. Yep, I was one happy photographer 🙂
Flowers: Juliet Tan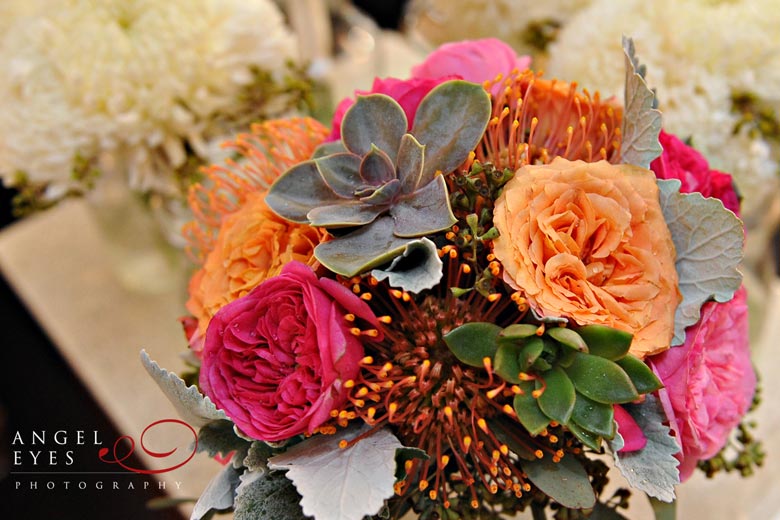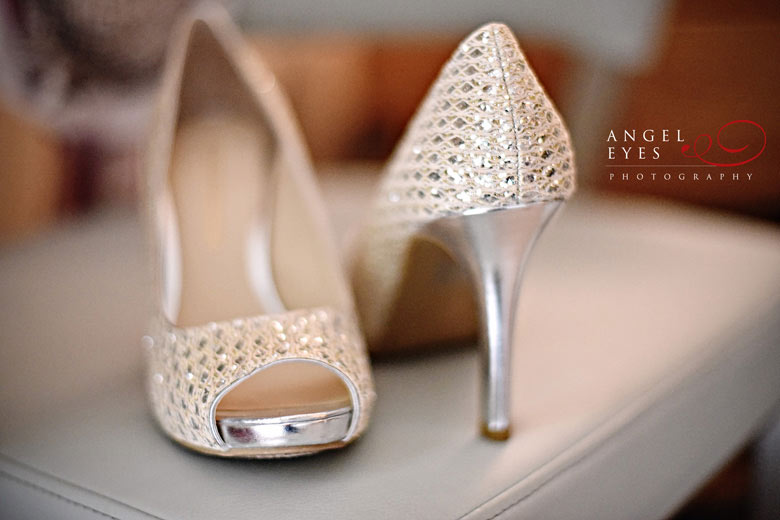 Dress by Marisa.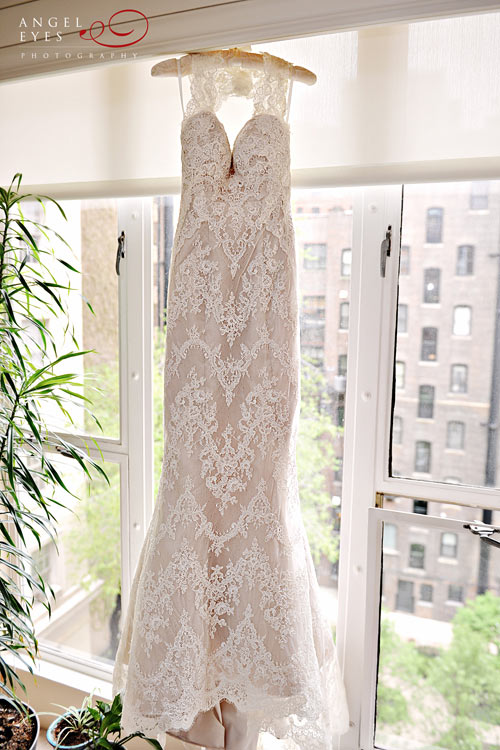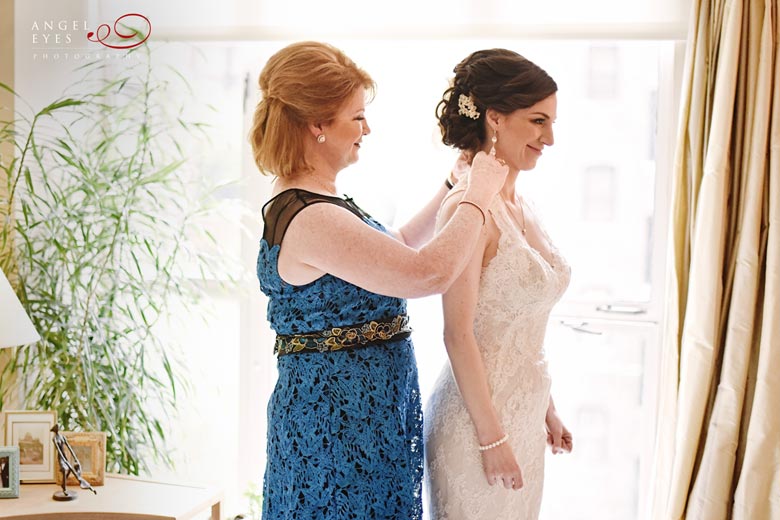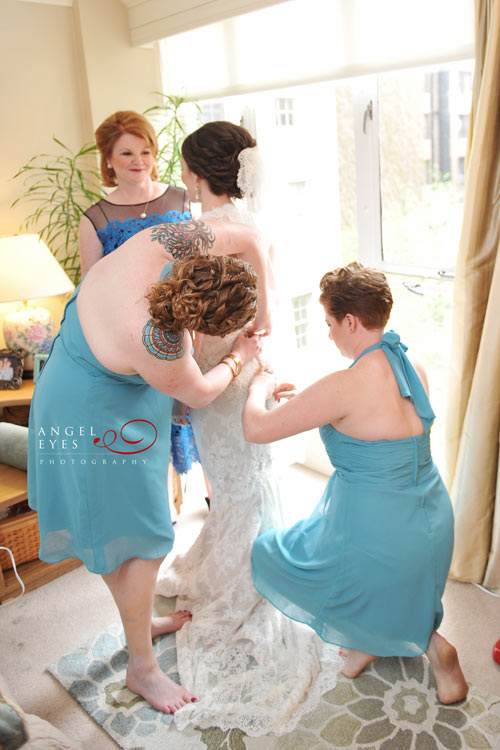 Hair and Makeup: Tamara Makeup and Hair Artistry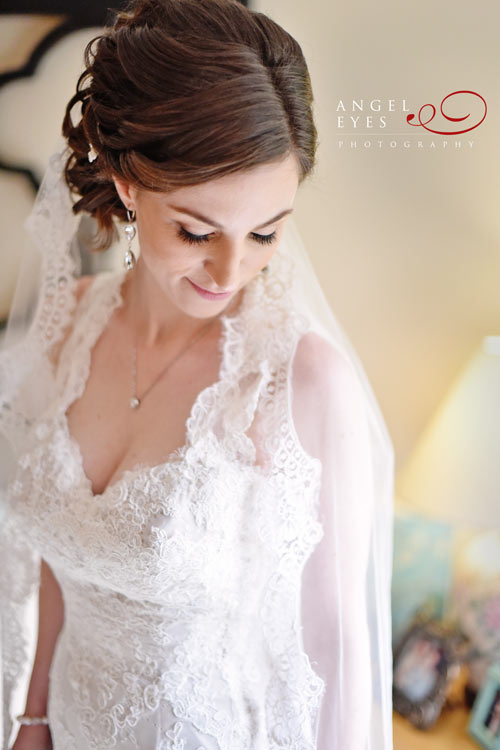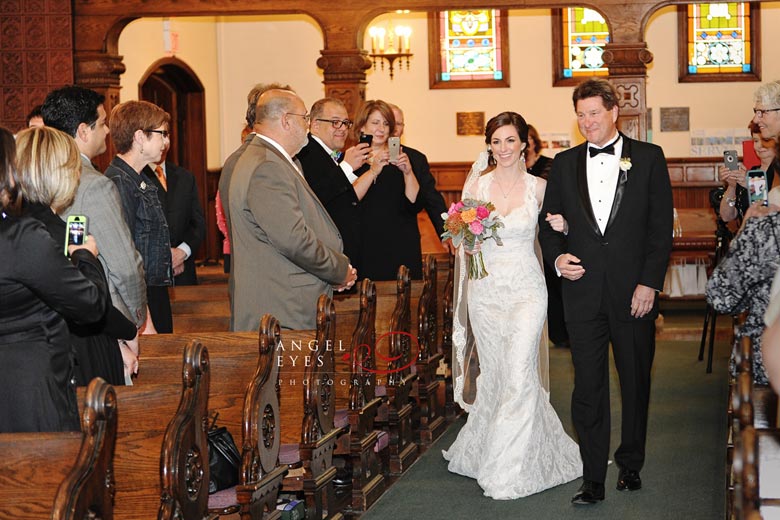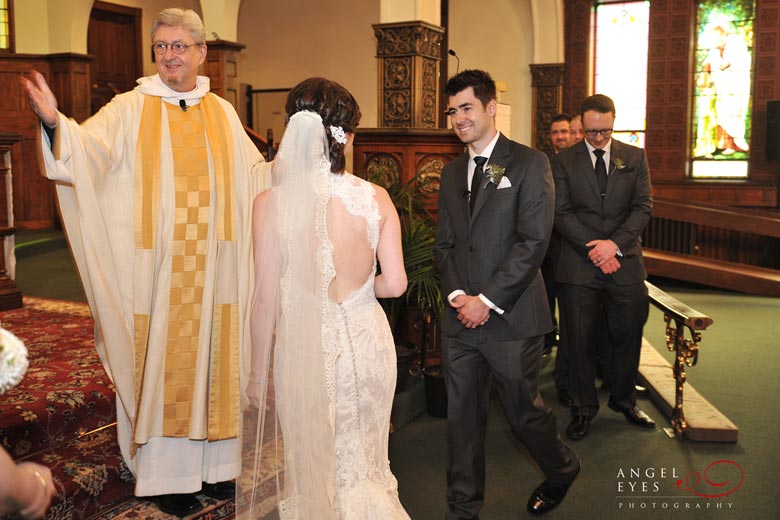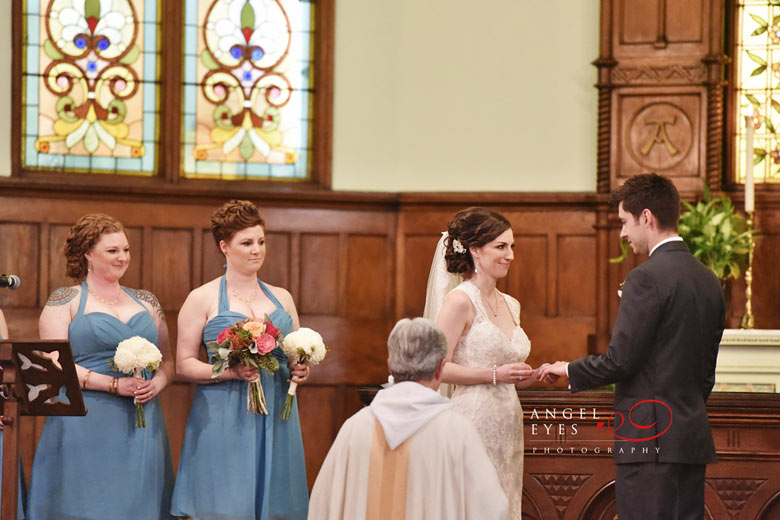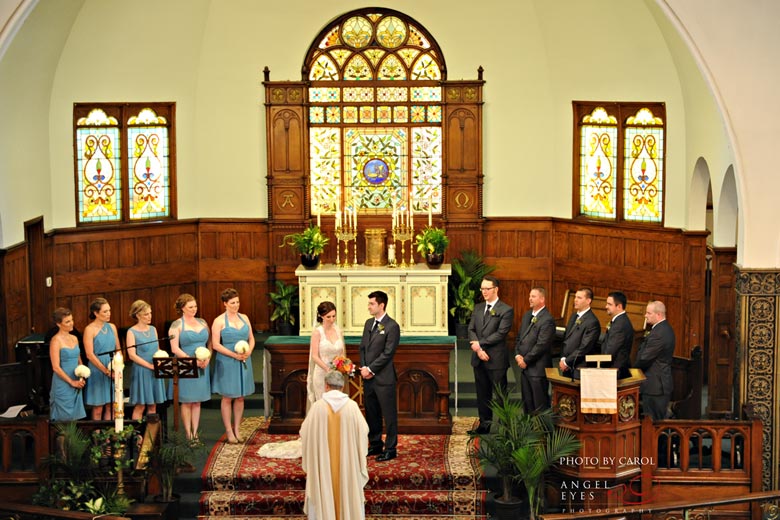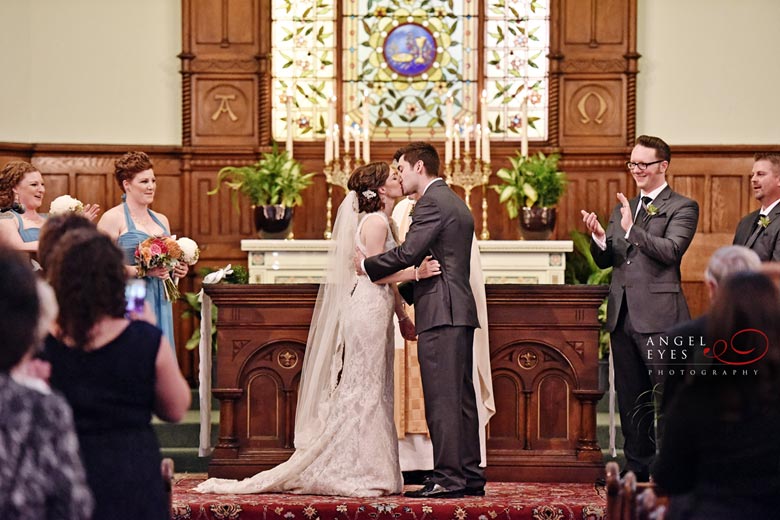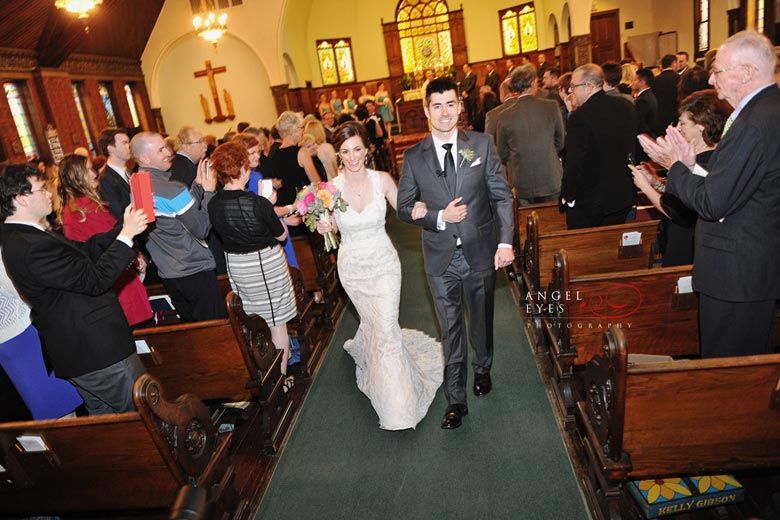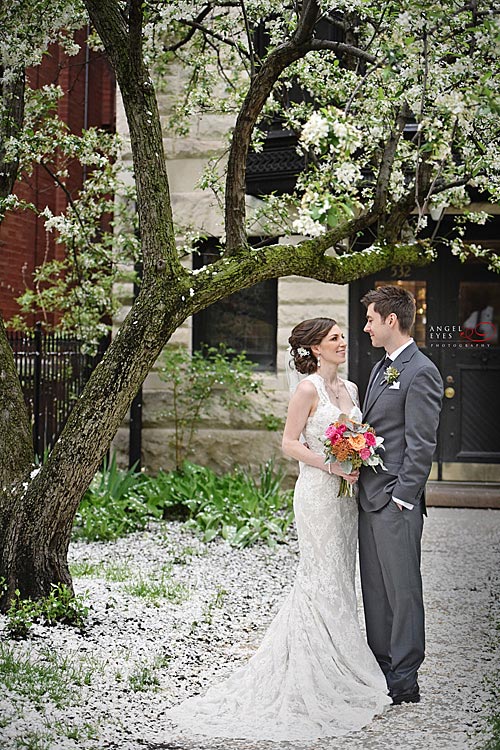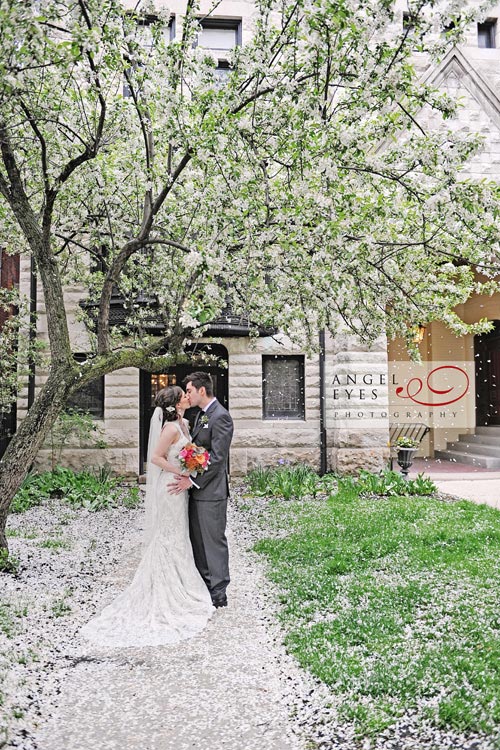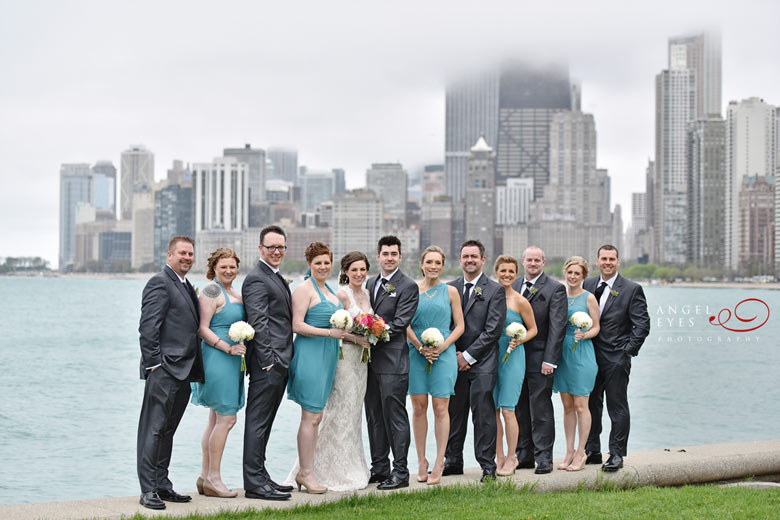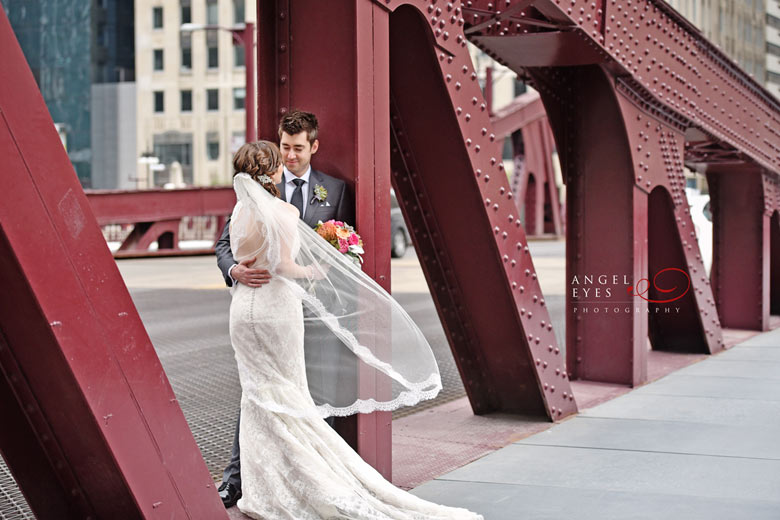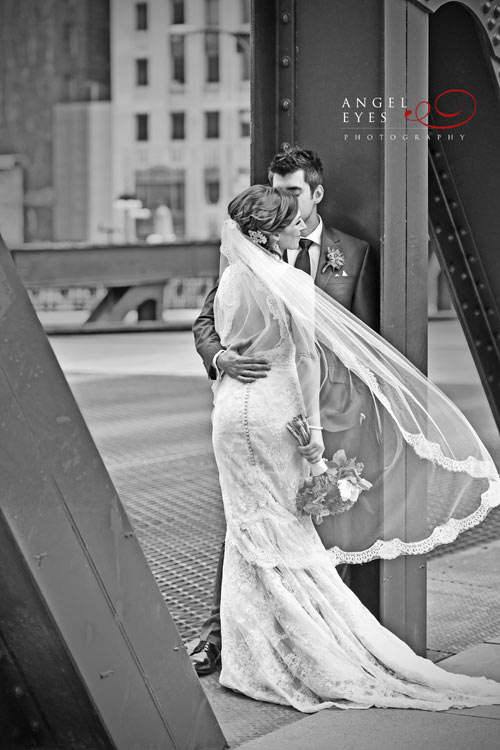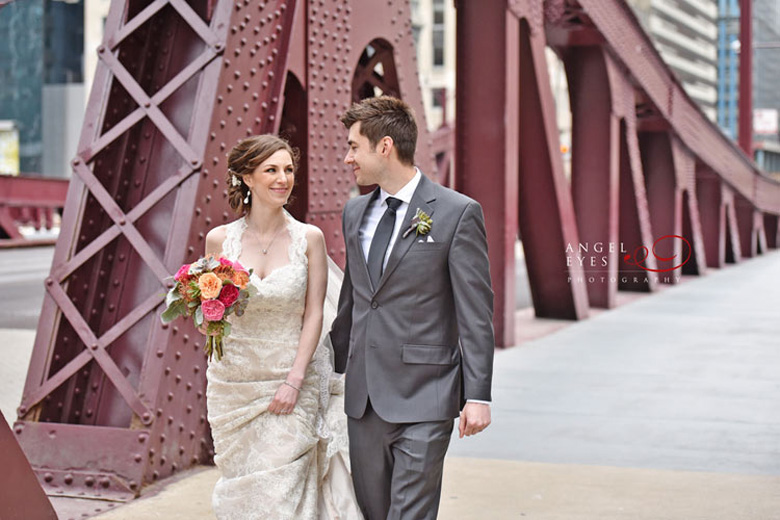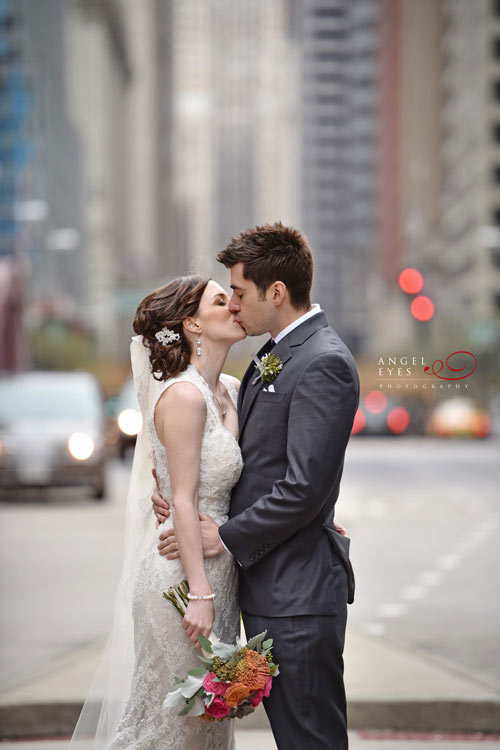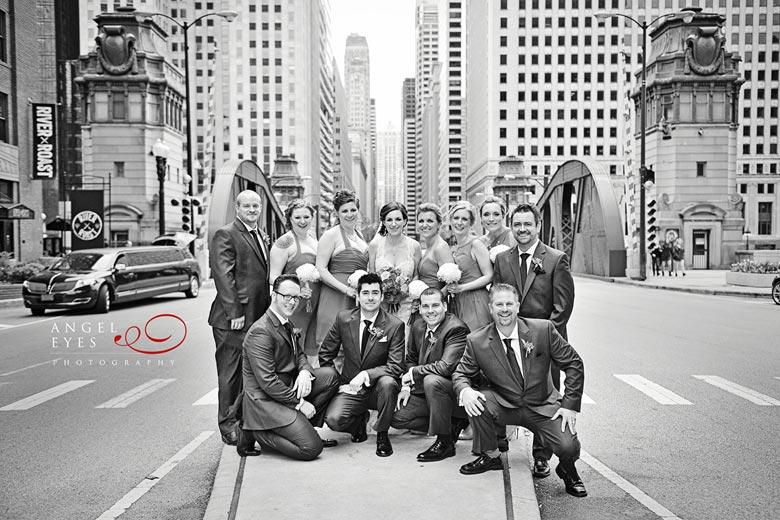 Venue: Germania Place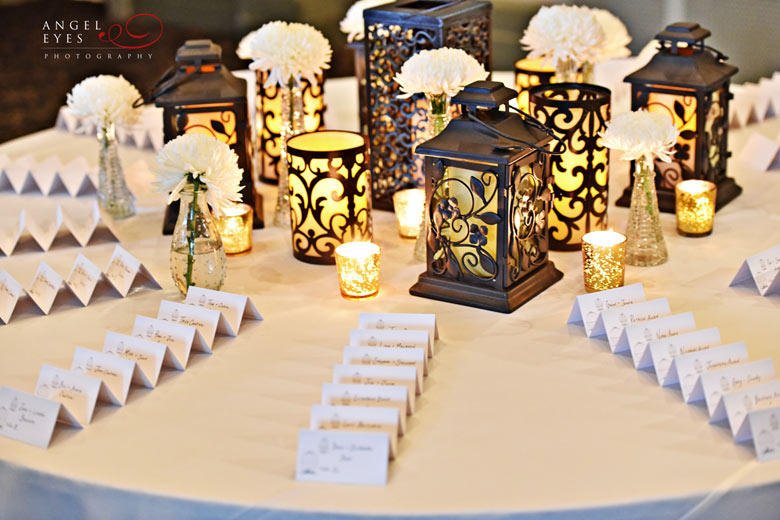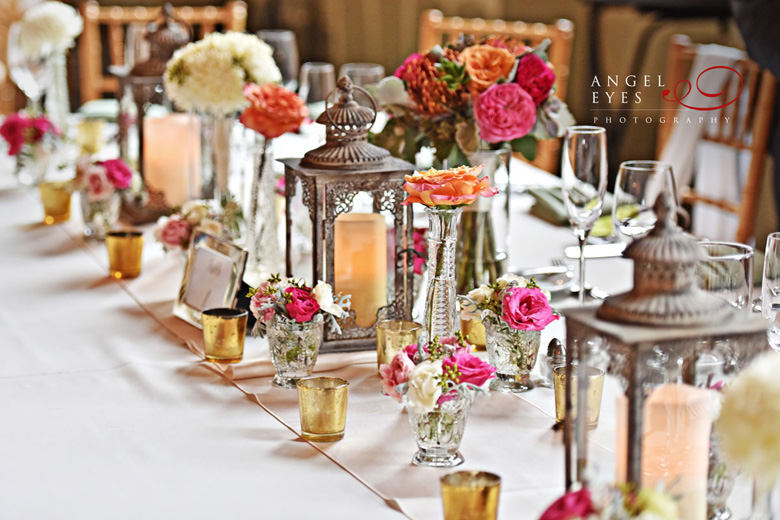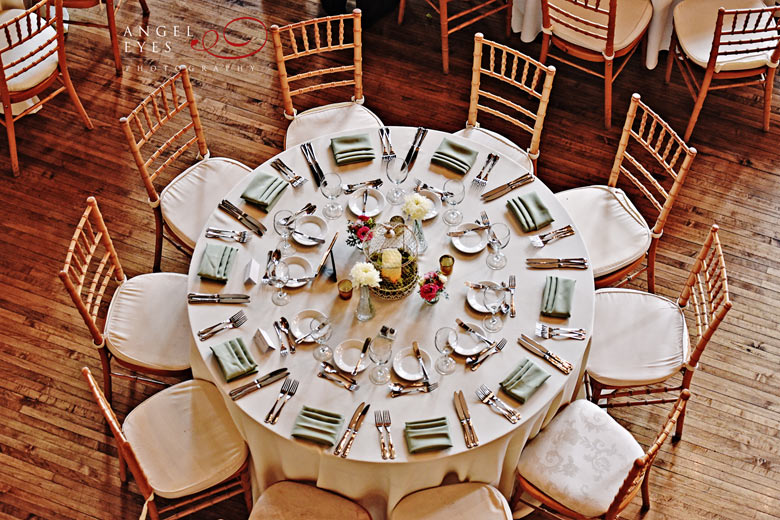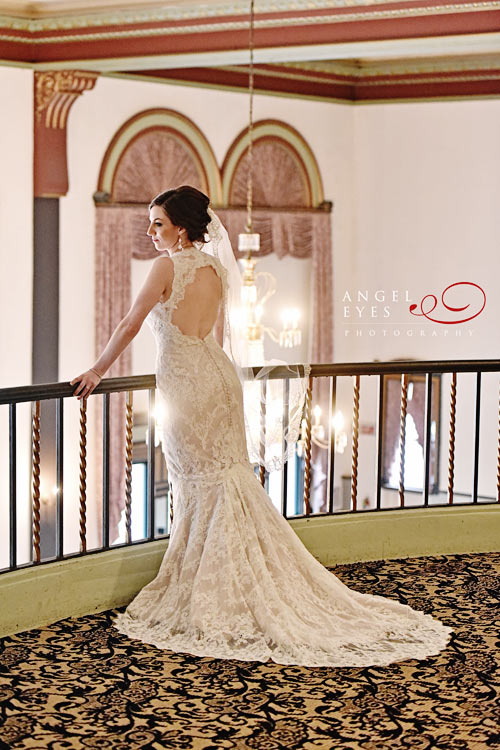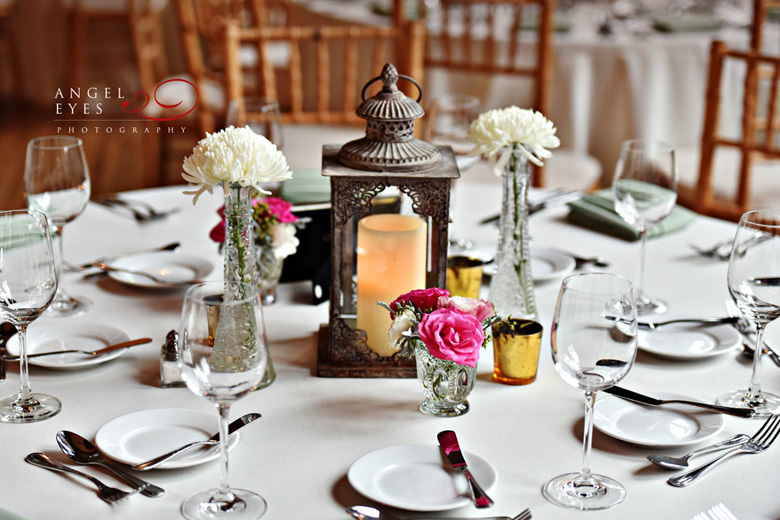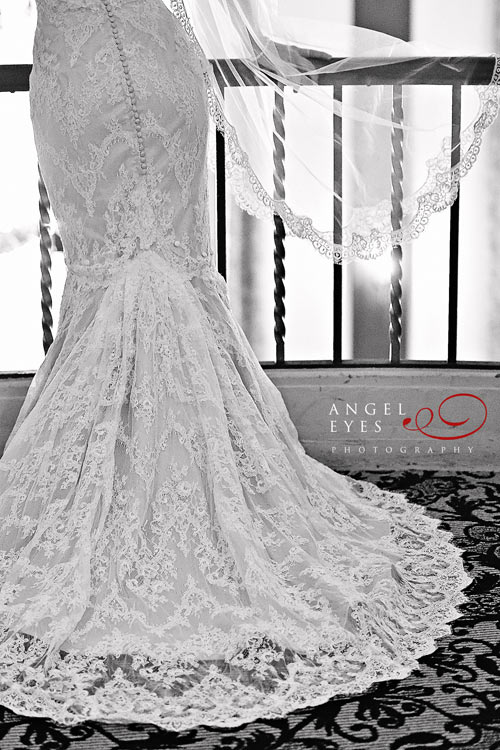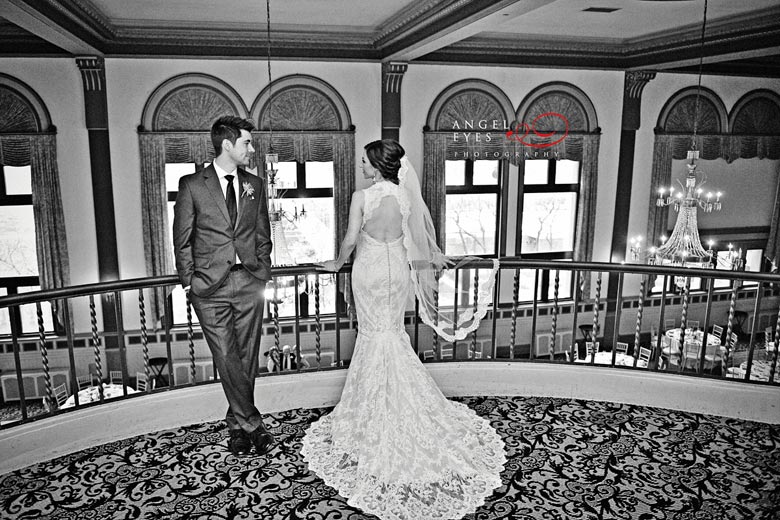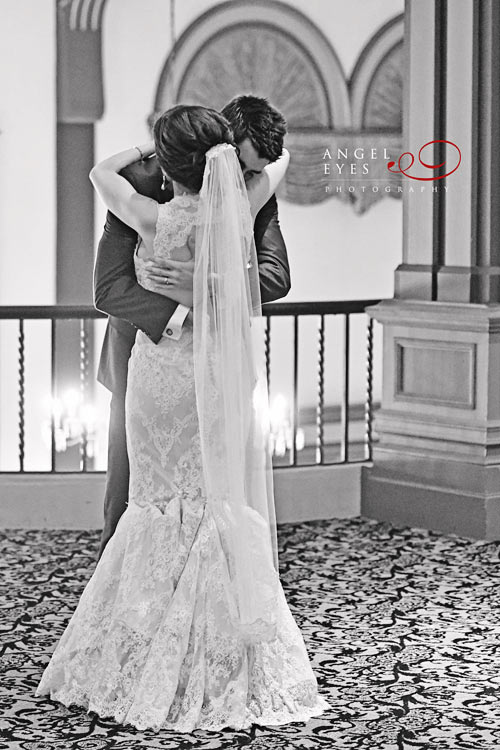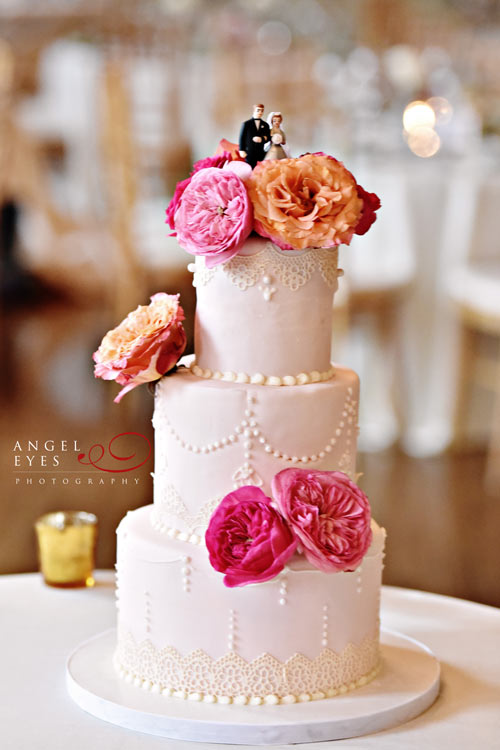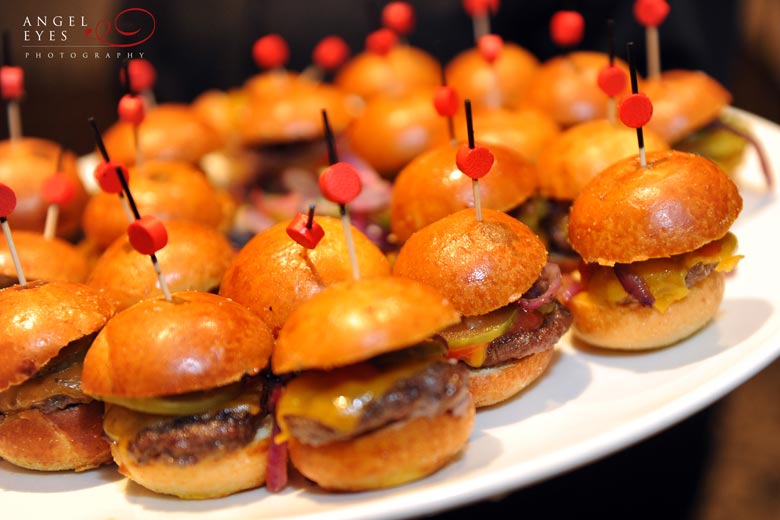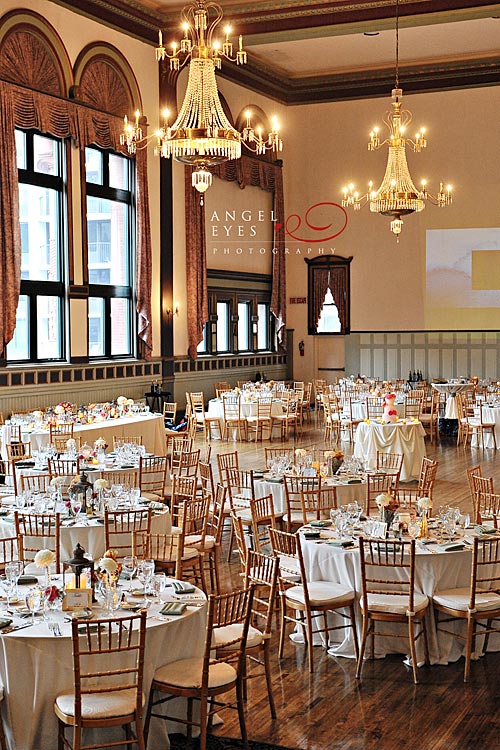 First dance…so good I couldn't just post one.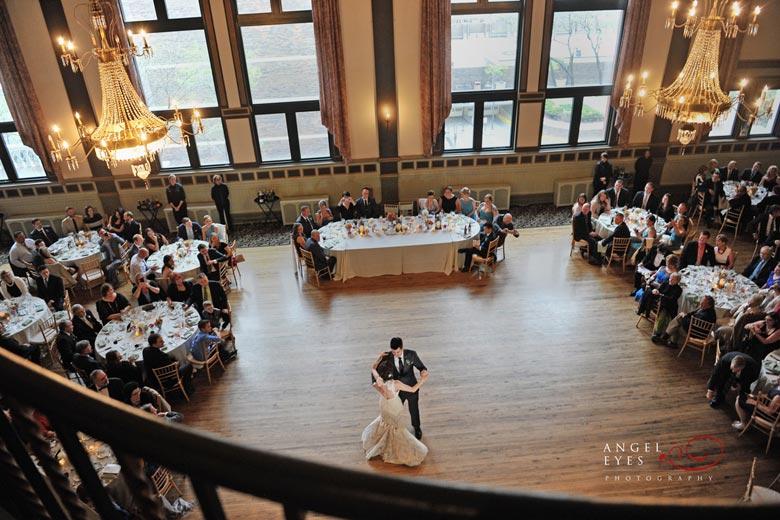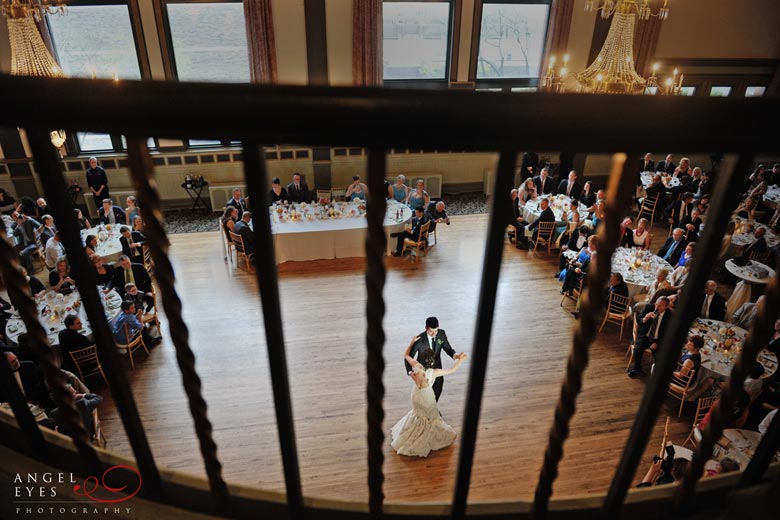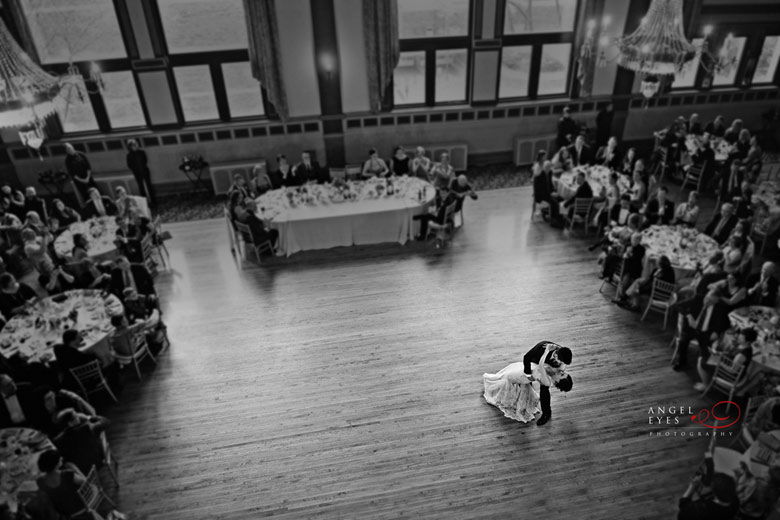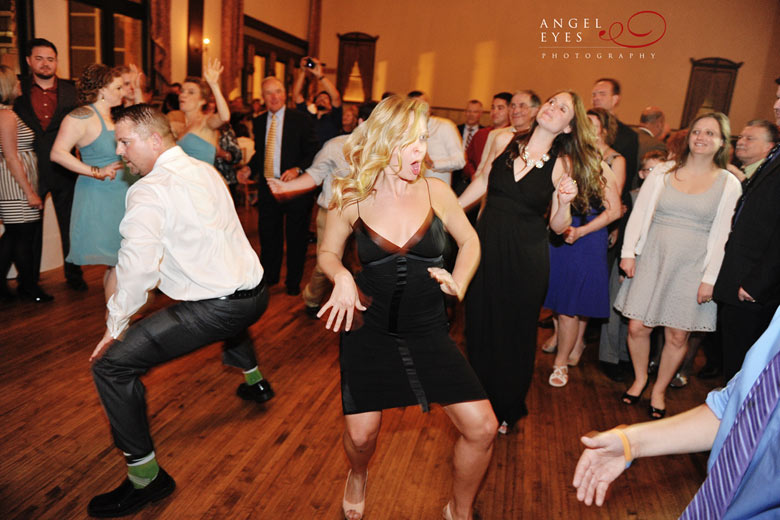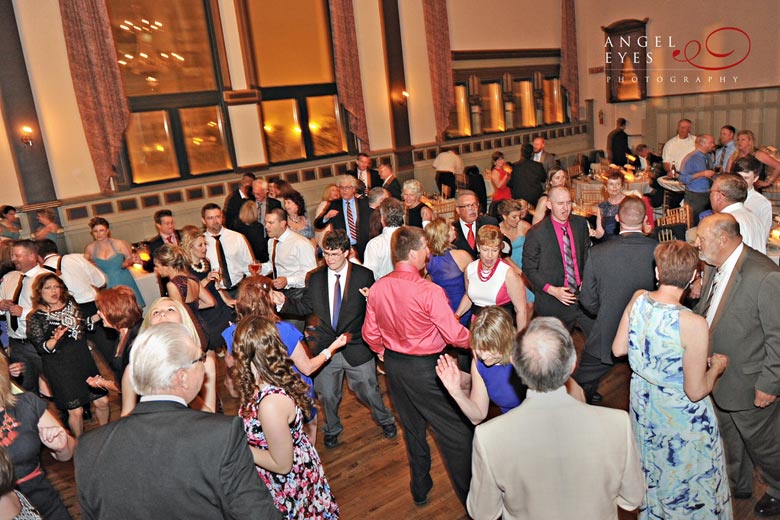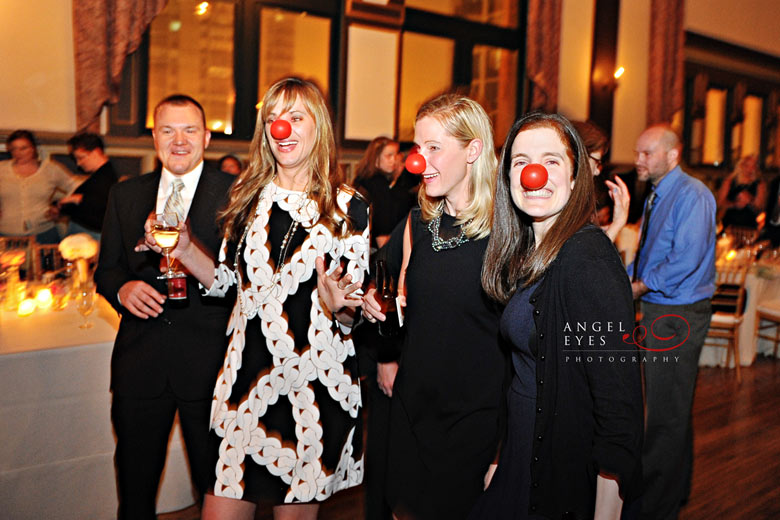 From the Bride…
'Venue: Germania Place (Old Town, Chicago, IL) – When we were venue shopping, I know Germania Place was perfect for us as soon as we walked in!  The separate cocktail and reception rooms are very large with a vintage-feel and high ceilings. There is a huge balcony that overlooks the reception room. We worked primarily with Genevieve and she was amazing!  Everyone loved the food too – since they are associated with Kenmare Catering, their menu is enormous!
Dress: I loved my dress! I thought it was very vintage – matched the venue well!  I found it at Wedding Belles in Barrington, IL, but ending up buying it a week later at House of Brides downtown Chicago (they matched the price!). The designer is Marisa. The veil was actually my mom's – I added lace to the edge to match the dress.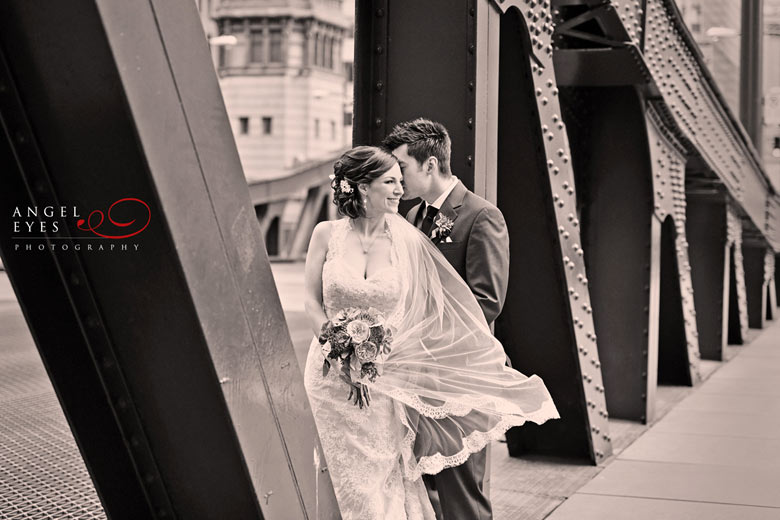 Suit: Men's Wearhouse – Michael Kors. The groomsmen wore Chicago flag cufflinks and the groom wore Chicago Cubs cufflinks.
Flowers: Juliet Tan (West Loop) – Juliet was amazing! She is very experienced and had tons of ideas. She let us borrow her lanterns to use as centerpieces, which we alternated with bird cages for a "spring garden" theme. She worked well with our budget. Juliet put together the centerpieces a few weeks before the wedding for a trial run. She also took me to the flower mart a week before the wedding to put together sample bouquets. Could not have asked for better! We love Juliet!
Photographer: Angel Eyes Photography – I heard about Hilda from a friend who knew she photographed many downtown weddings. I booked her long distance from Maryland over the phone. She was very easy to talk to and asked me tons of questions about the wedding. When I finally met her a few months before the wedding, I was even more excited to work with her! I appreciated her "take the lead" attitude – made the day go much smoother and we got all the shots we needed (even the dreaded, posed family photos during the reception). Thanks so much Hilda and Carol! We can't wait to see more pictures!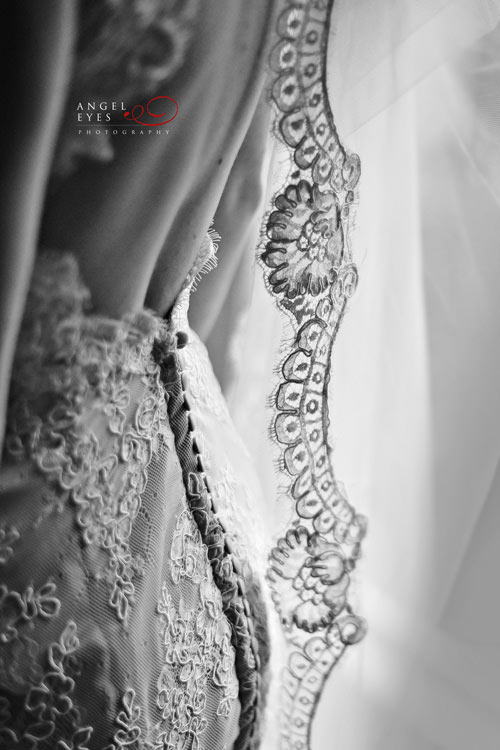 Hair and Makeup: Tamara Makeup and Hair Artistry – All our prep work was done at my parent's condo – the stylists came to us!  Everyone was very pleased with the hair/makeup. It was a long day – started around 7:30am – and the styles lasted the whole time!  Would definitely recommend them!
DJ: Toast and Jam – Sarah was our DJ and everyone loved the music! When guests requested songs she didn't think we would love, she always double checked with us. She played a good mix of new and old, at our request. Several people raved about Toast and Jam before our wedding and we are so happy we booked them!
Cake: Cozzie's Creations (Oak Lawn, IL) – I heard about Tara from a cousin who used her for her daughter's birthday cake. The cake was beautiful! She bought lace molds to make the lace design – we were very happy with our cake! She was also very affordable.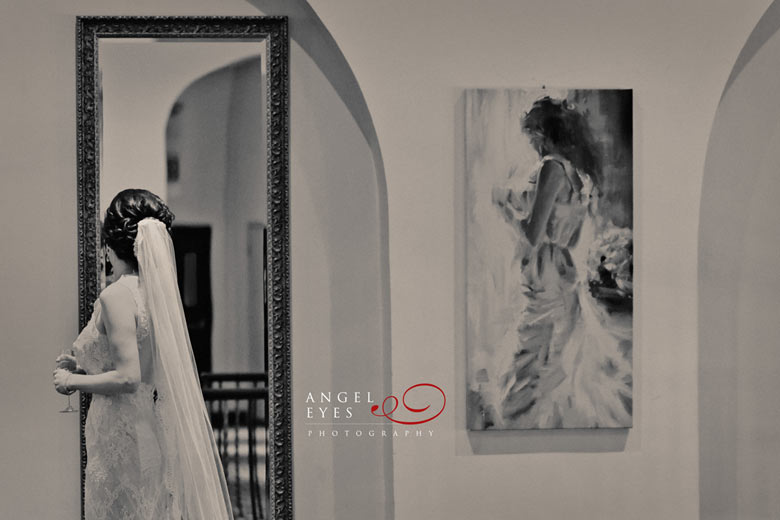 Favorite wedding purchase – Definitely the dress! I'm so sad I can't wear it again!
Favorite wedding memory – Right before I walked down the aisle. I was standing with my dad and was so excited and nervous at the same time! The church was small and packed with all our family and friends and Tom waiting for me at the altar. We also loved the bit of free time after our trolley ride and before the cocktail hour – the calm before the storm!
Advice – Things will go wrong, try not to stress about it, just hope they are small things! And as everyone else says, enjoy the day! I wish we could do it all over again!'