St. Petronille Catholic Church ceremony, Glen Ellyn, IL | Hyatt Regency Lisle wedding reception | Jackie & Aaron
Jackie & Aaron looked like they just stepped out of a classic Hollywood movie! From the dress to the decor everything was stylish and beautiful!!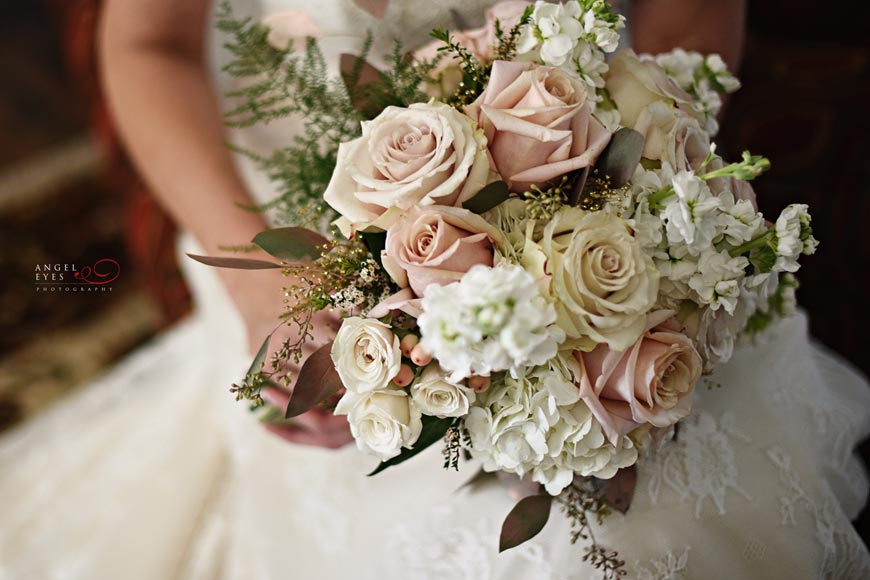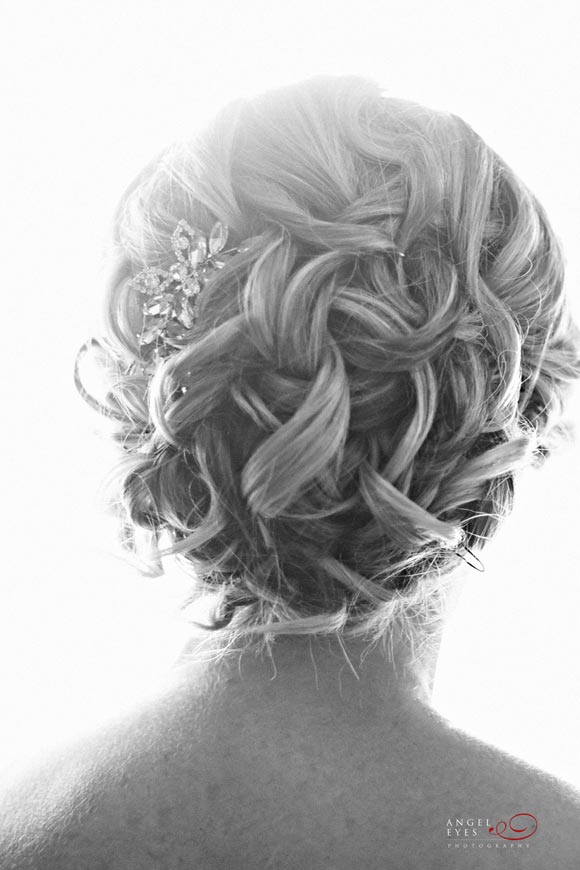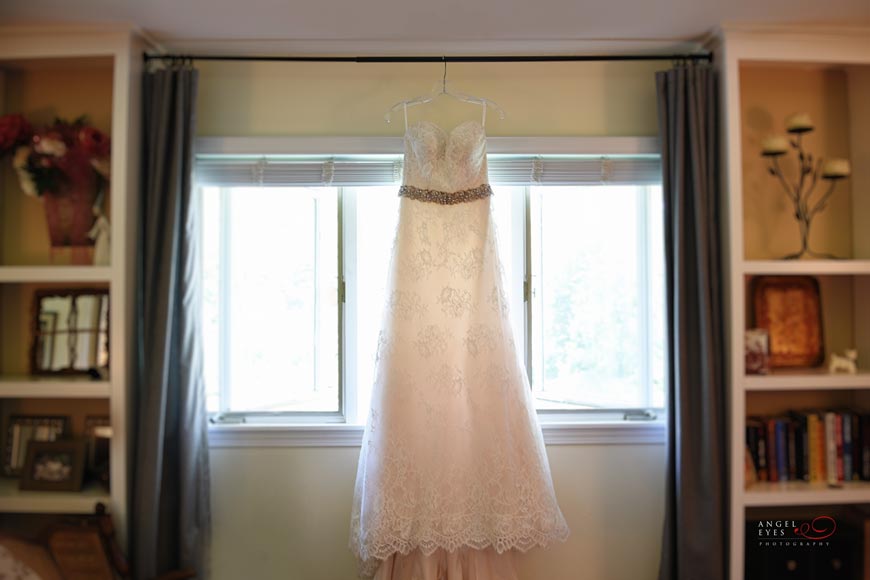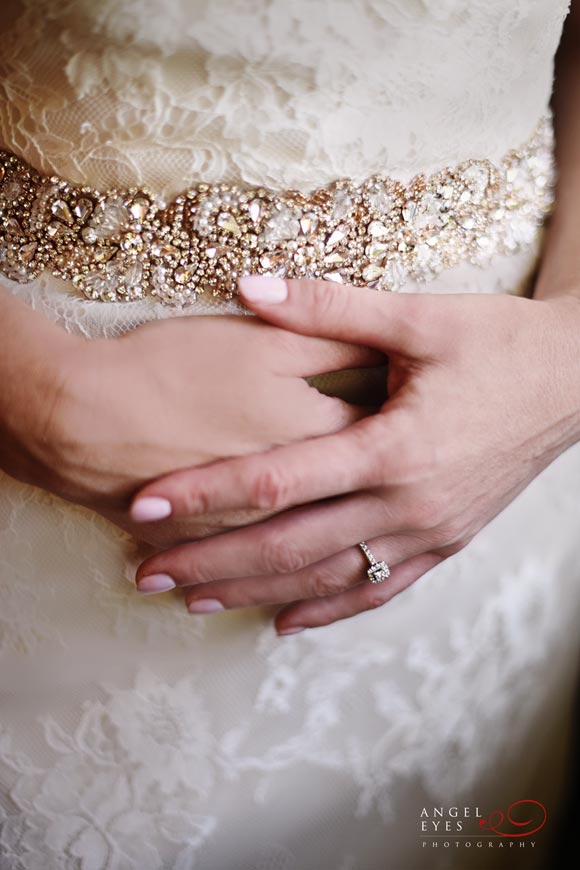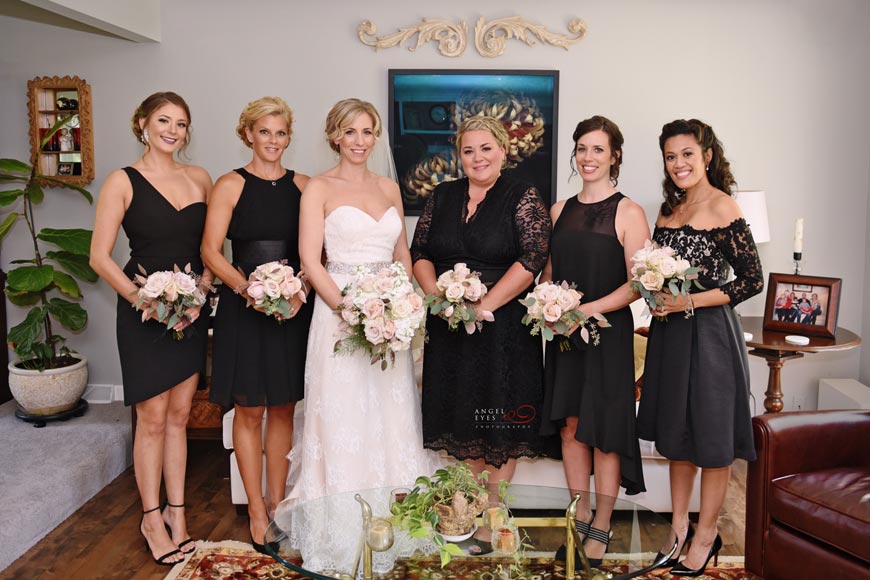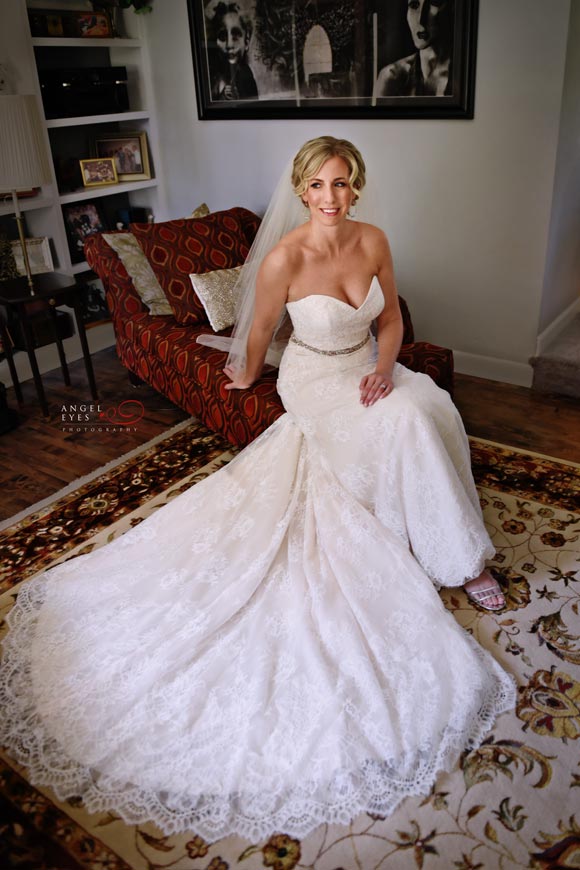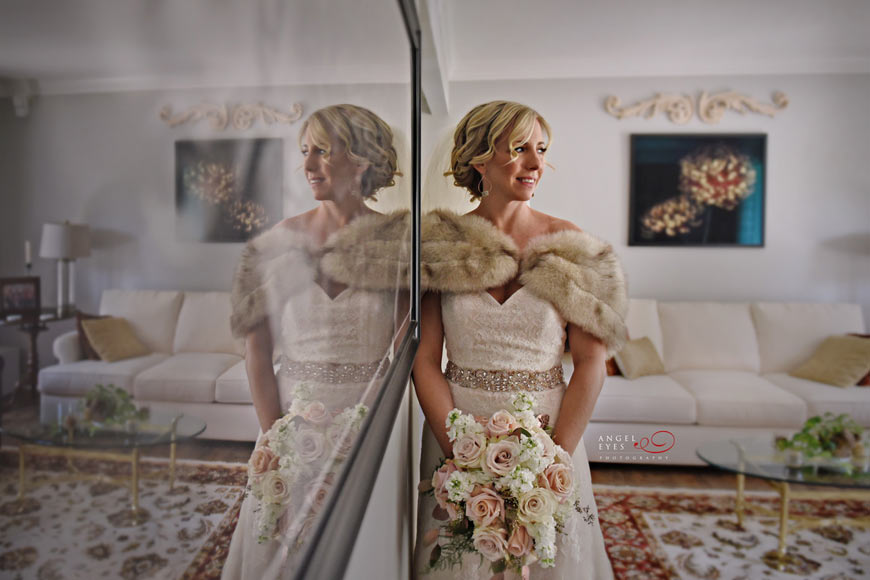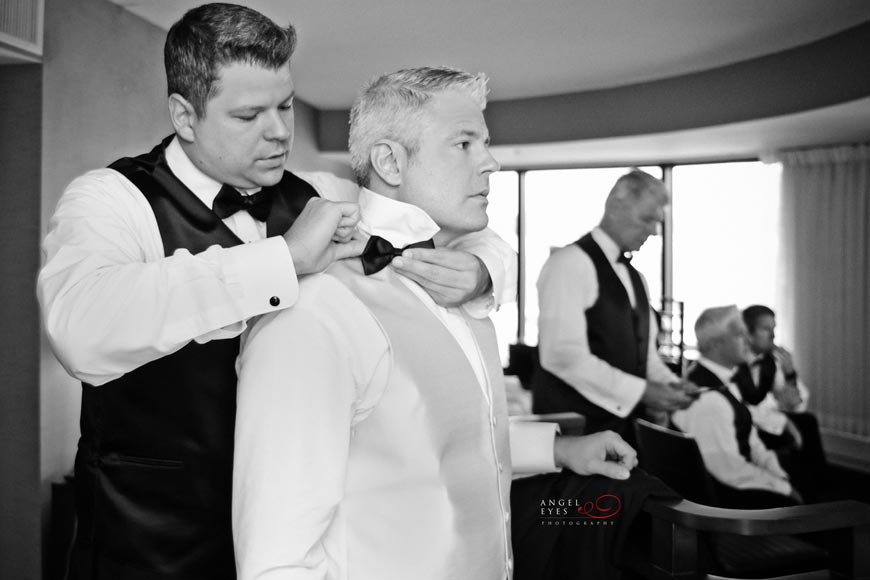 Church St. Petronille Catholic Church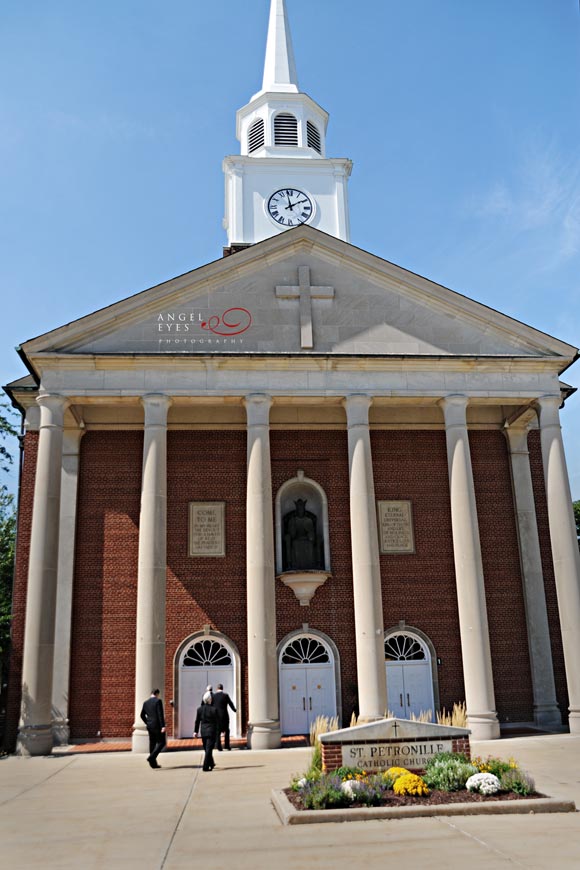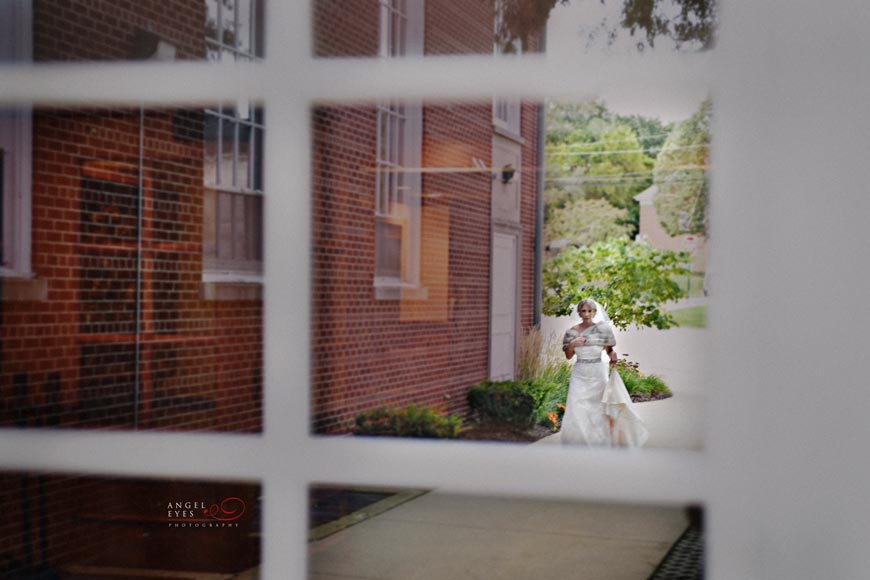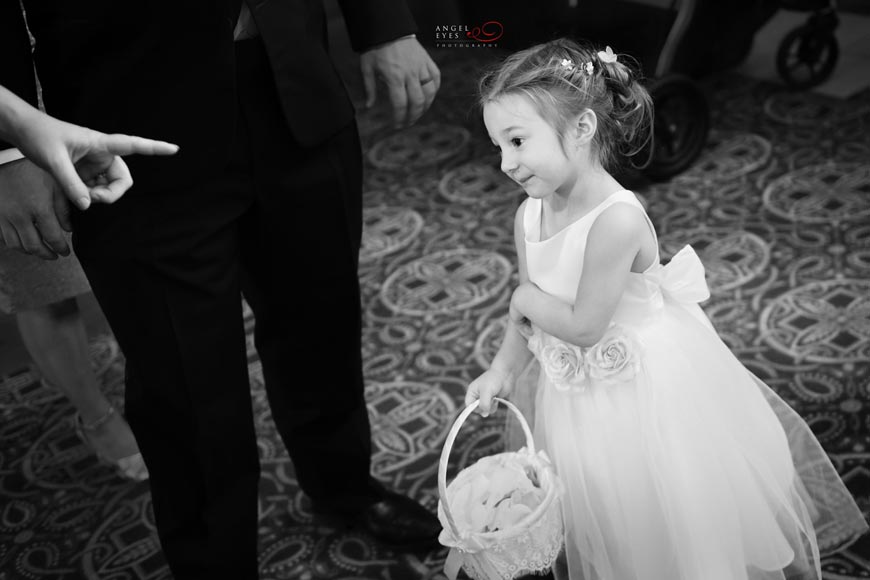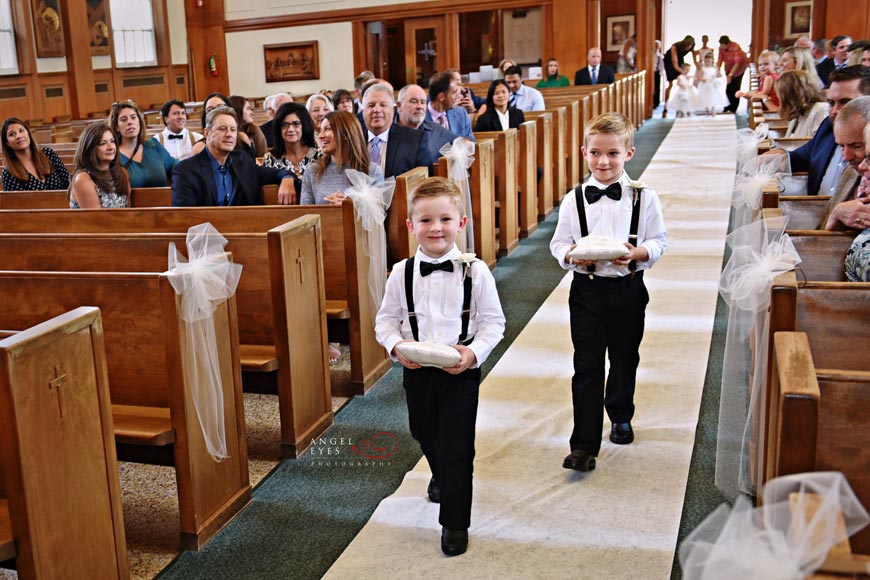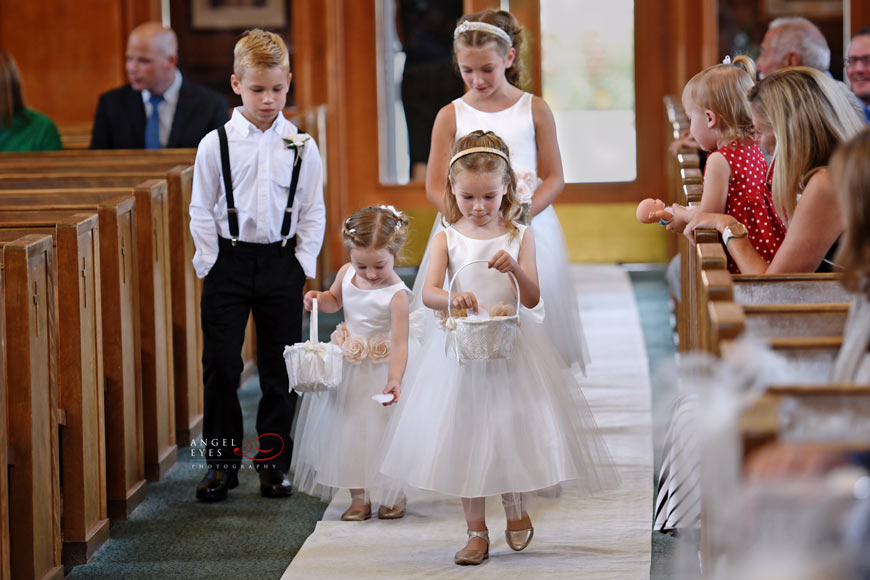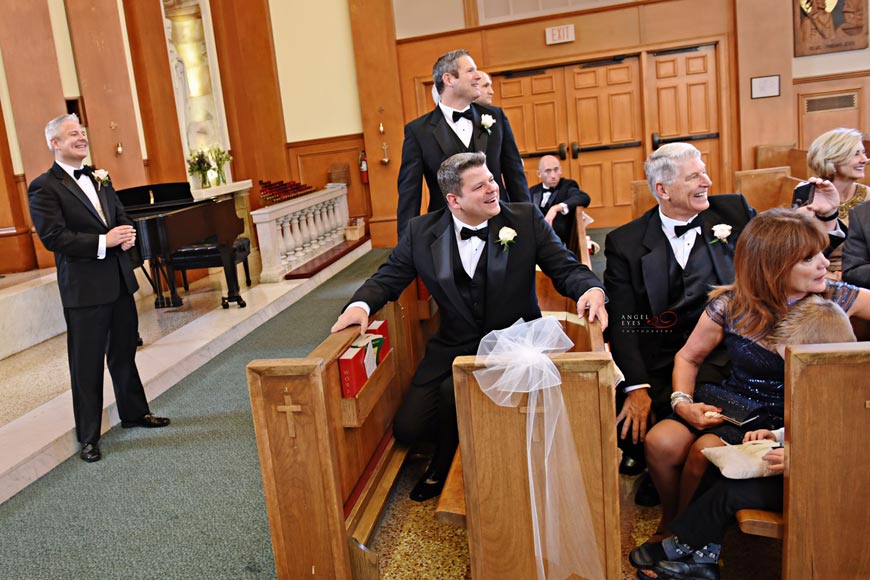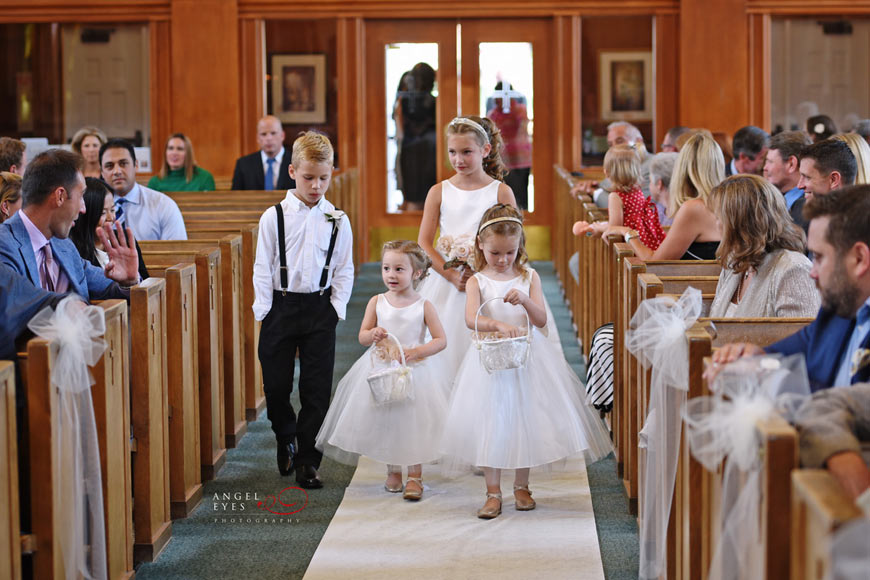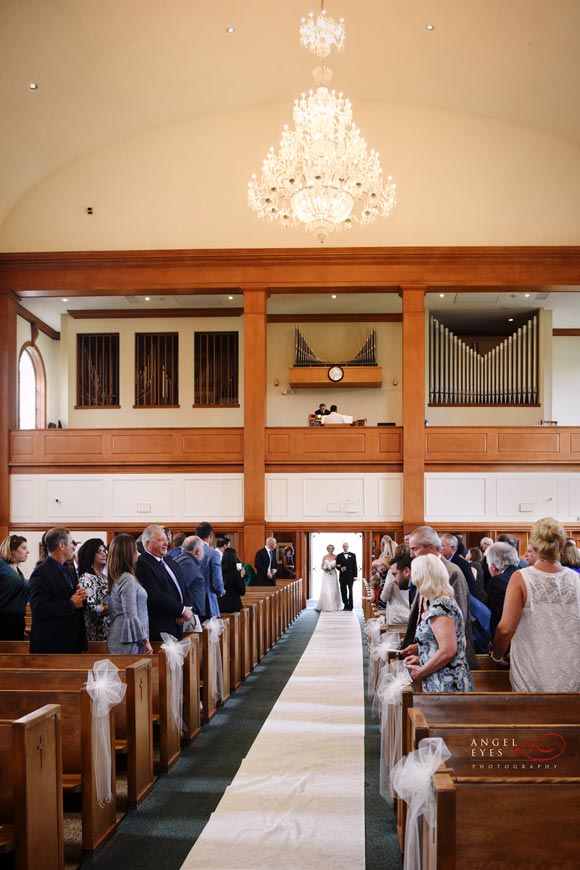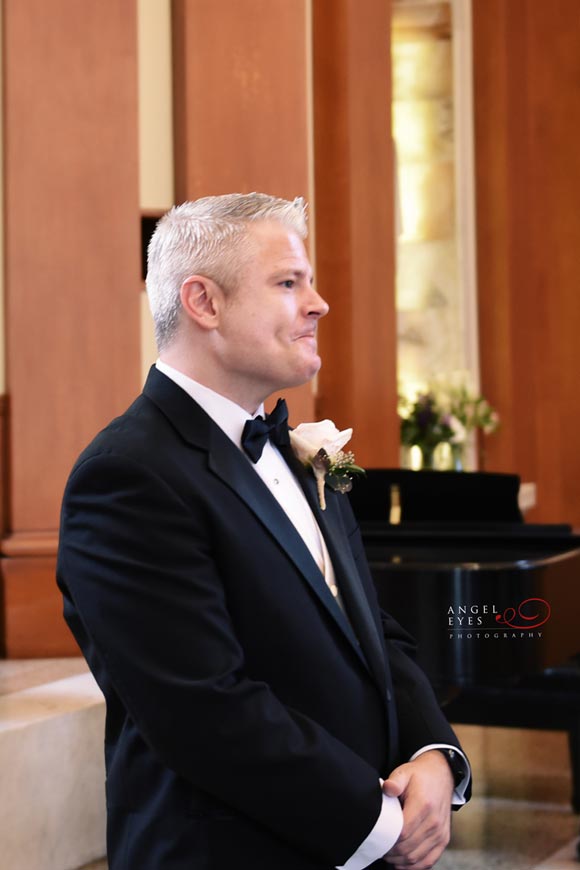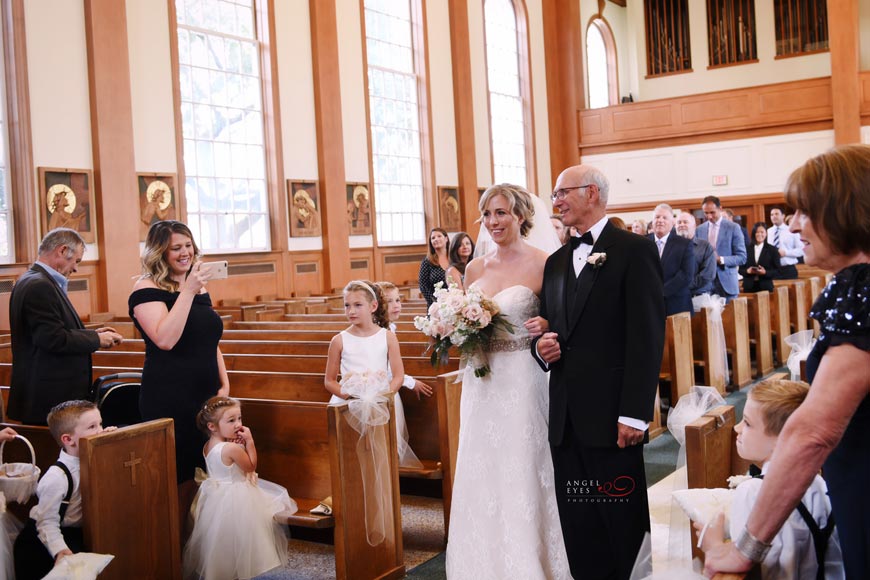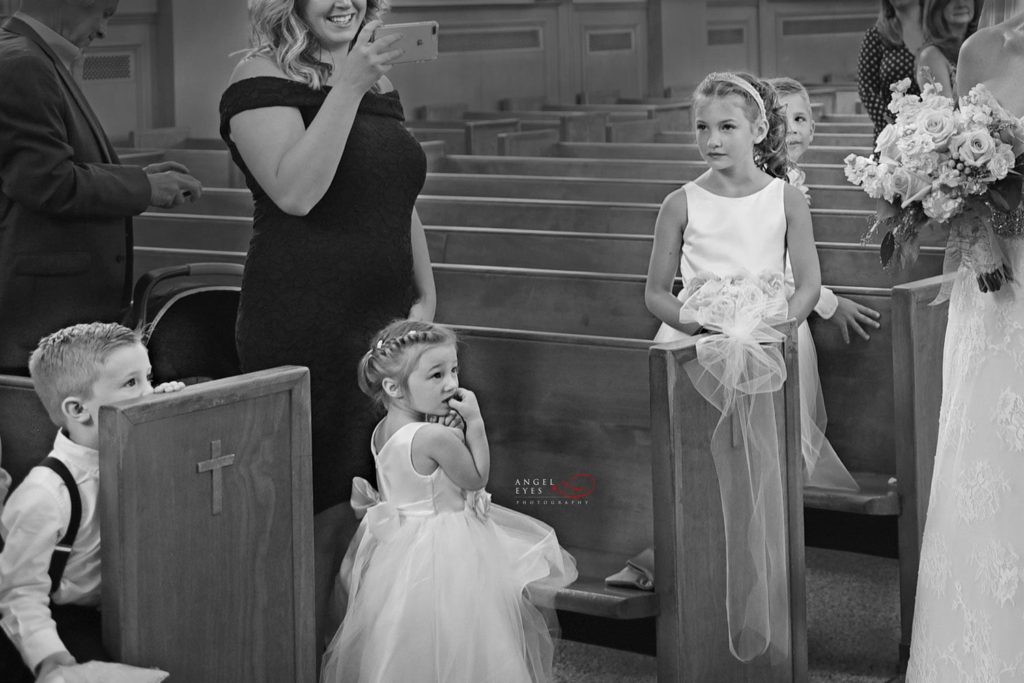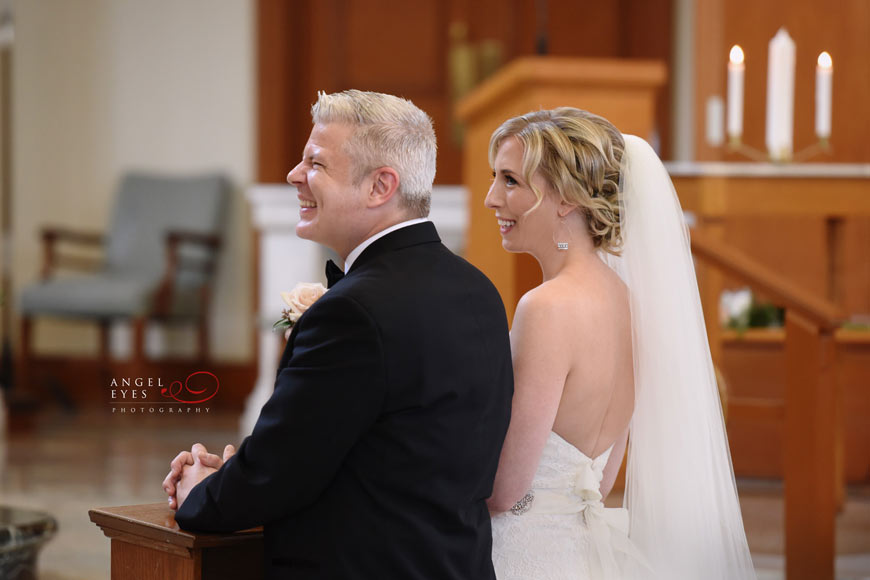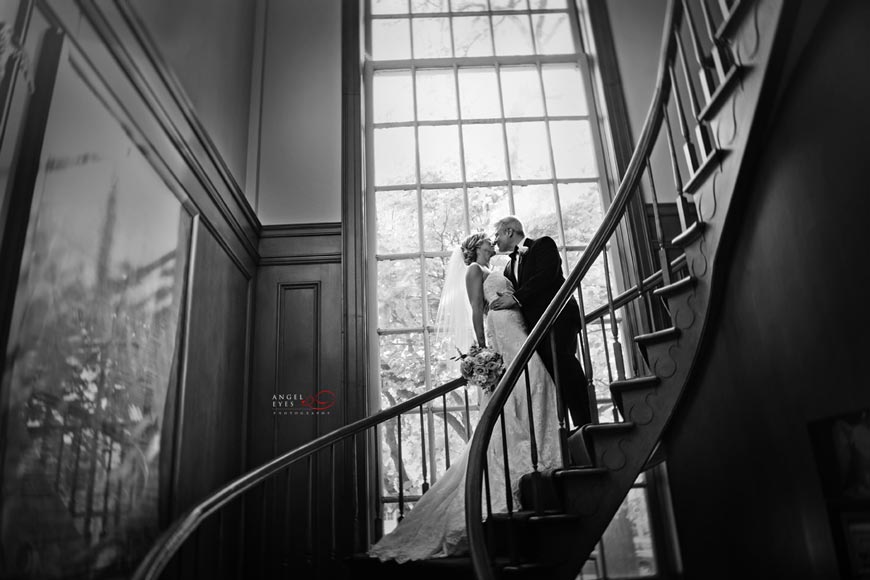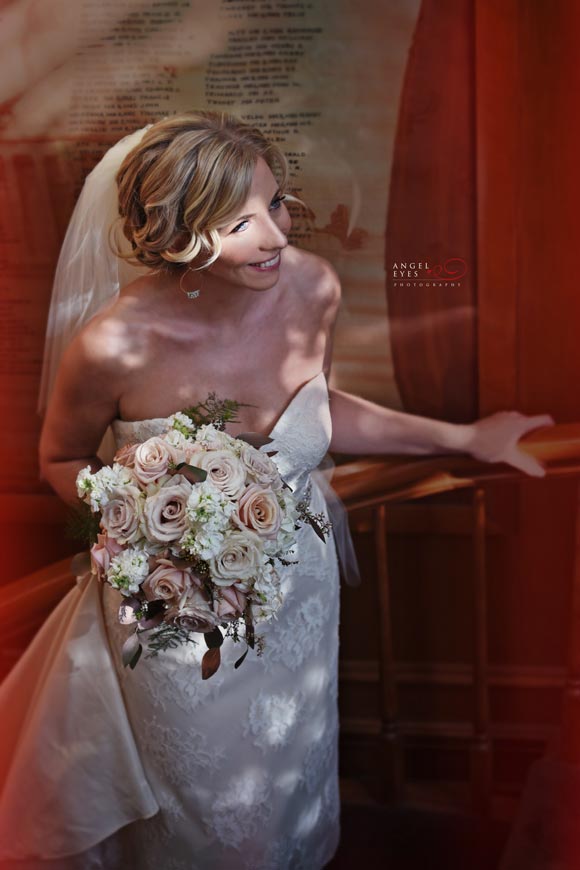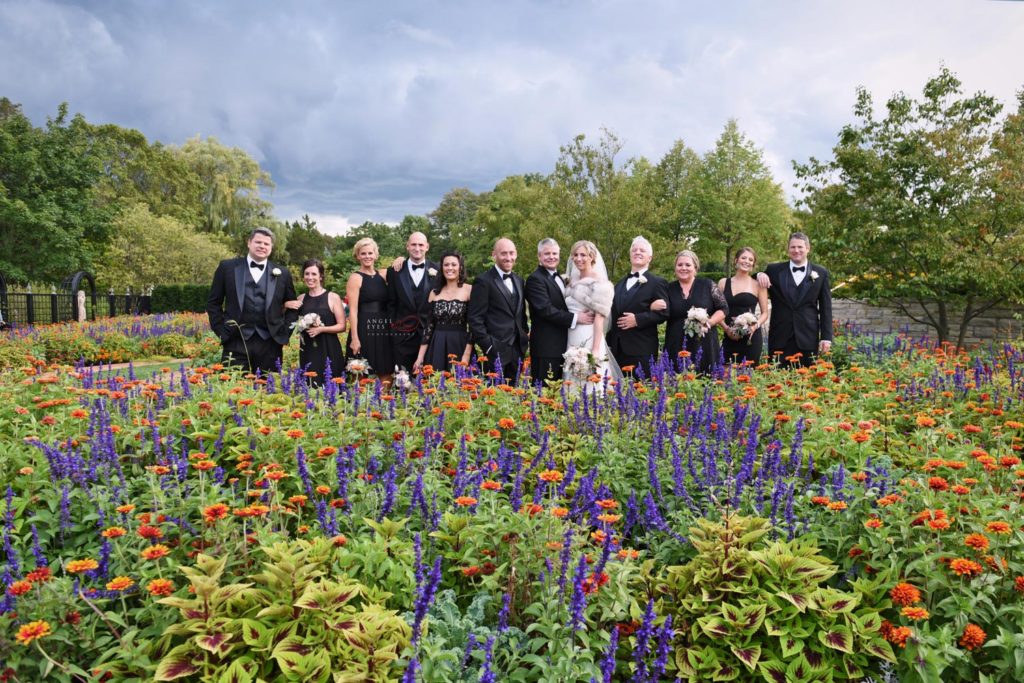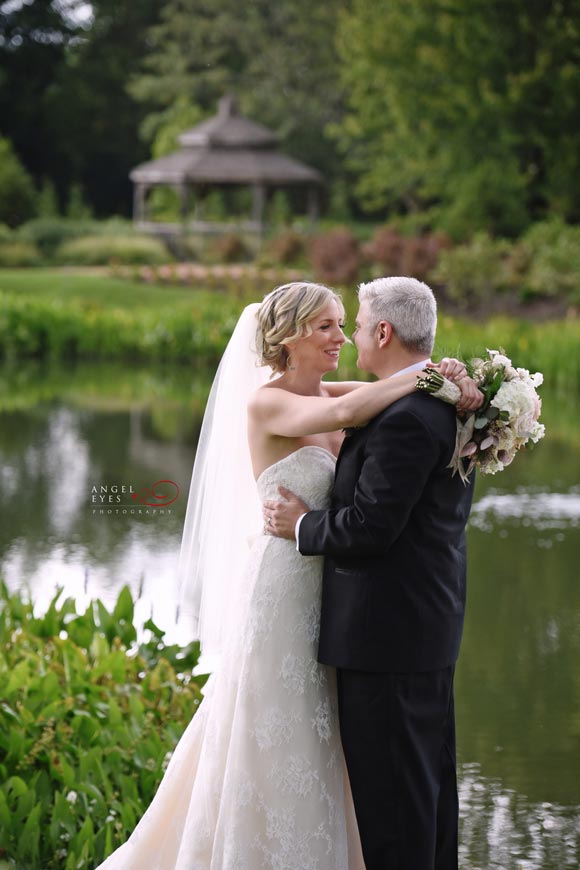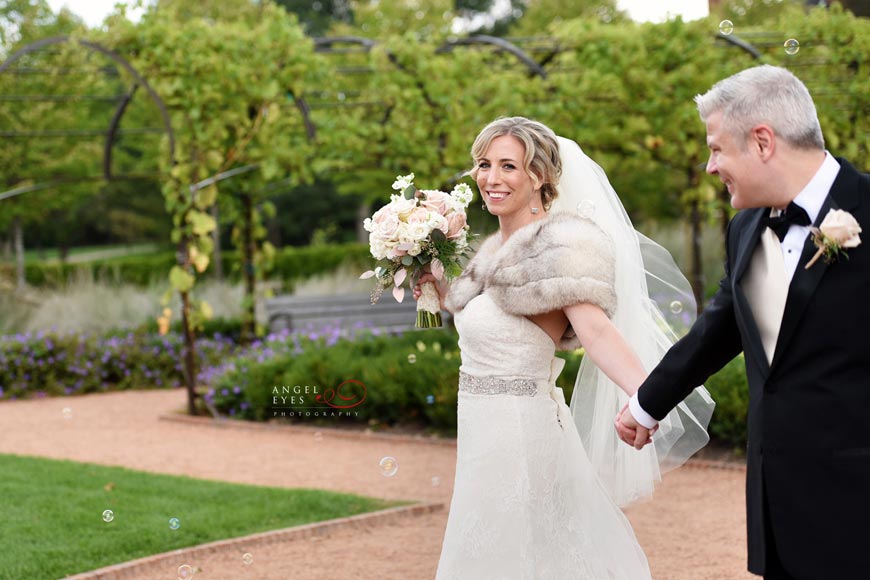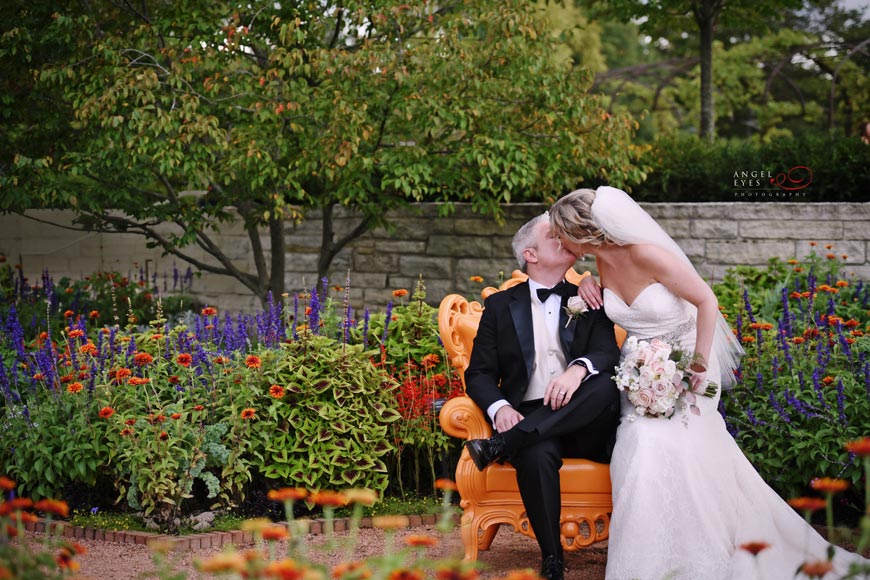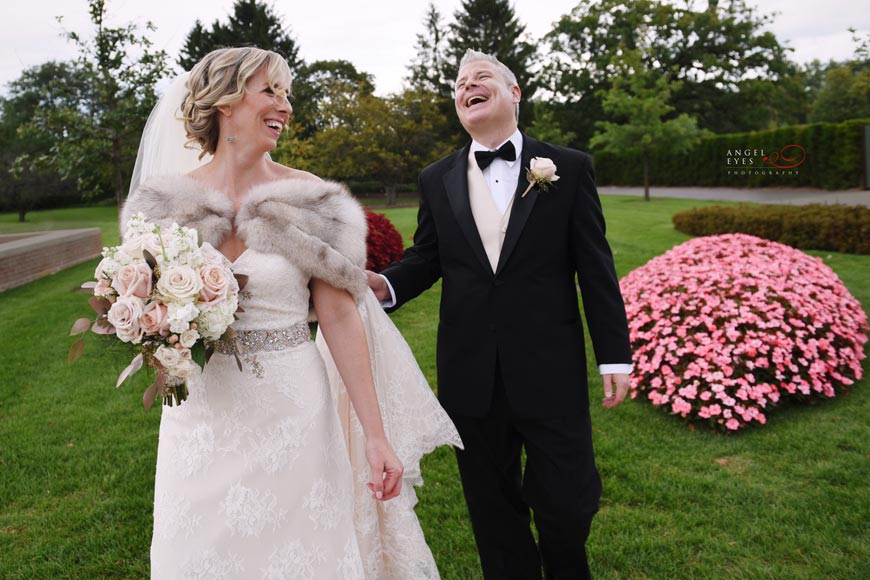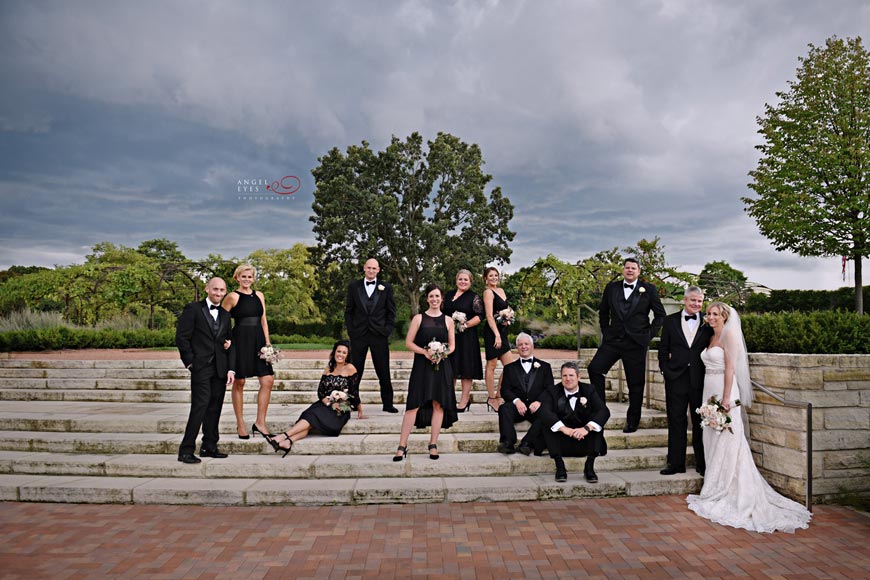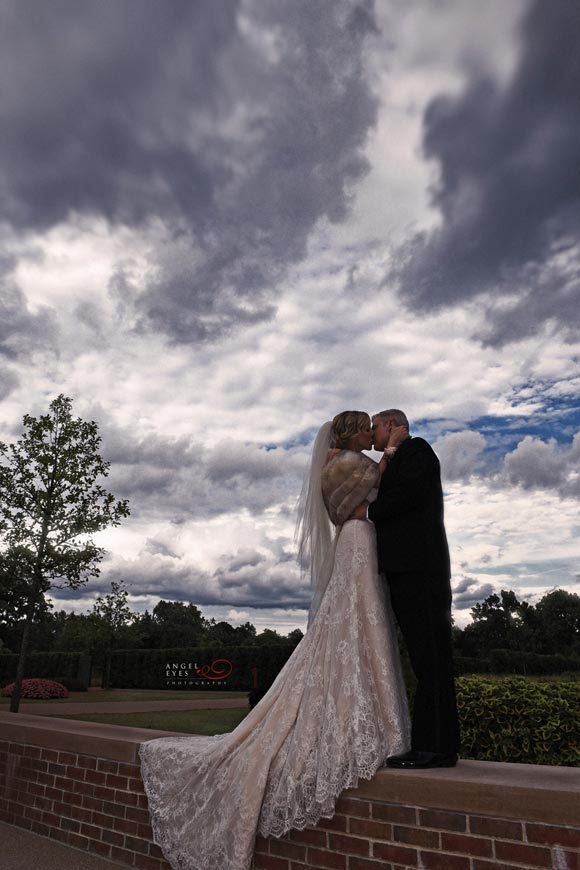 Reception Hyatt Regency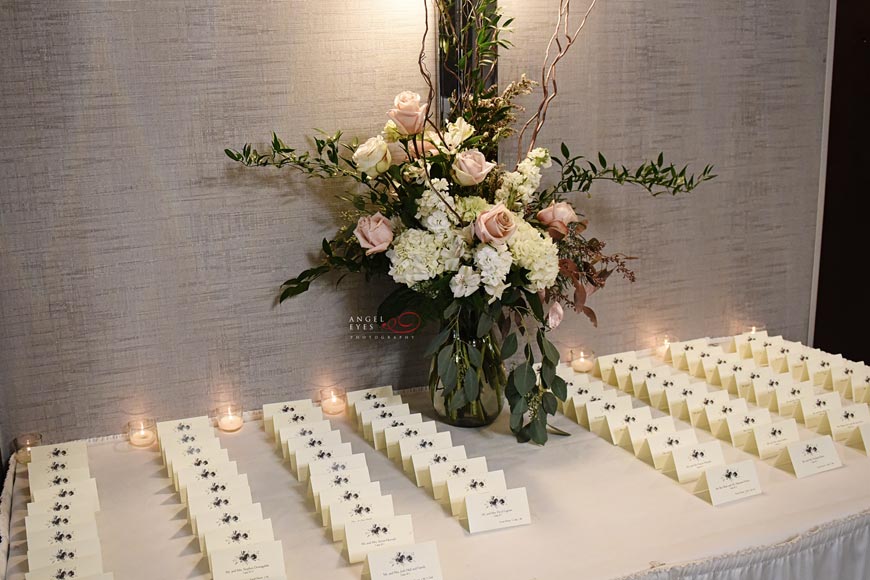 One of the things that newly married grooms do, is they fiddle with their wedding rings subconsciously. Carol (my assistant) and I think this is charming, and always try to get a photo ? I'm pretty happy with this since I managed to get the bride in the photo as well ??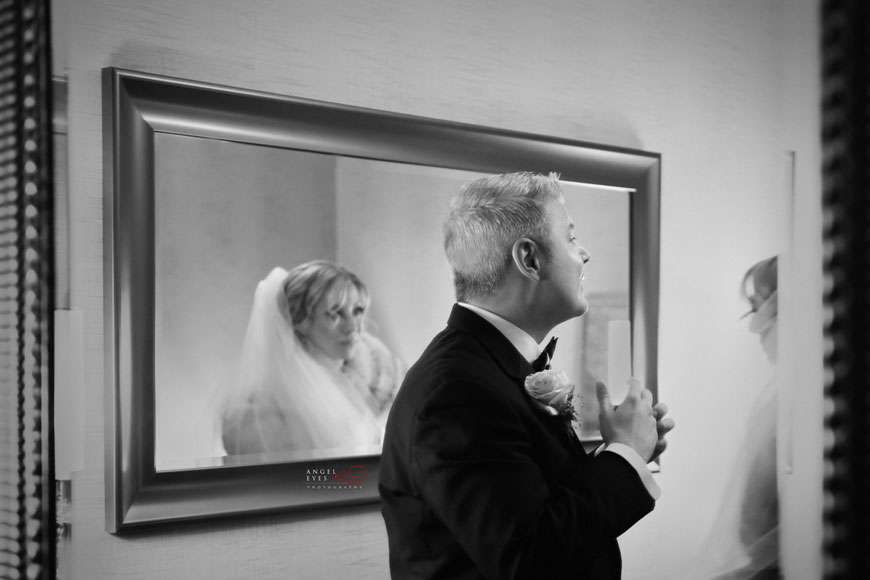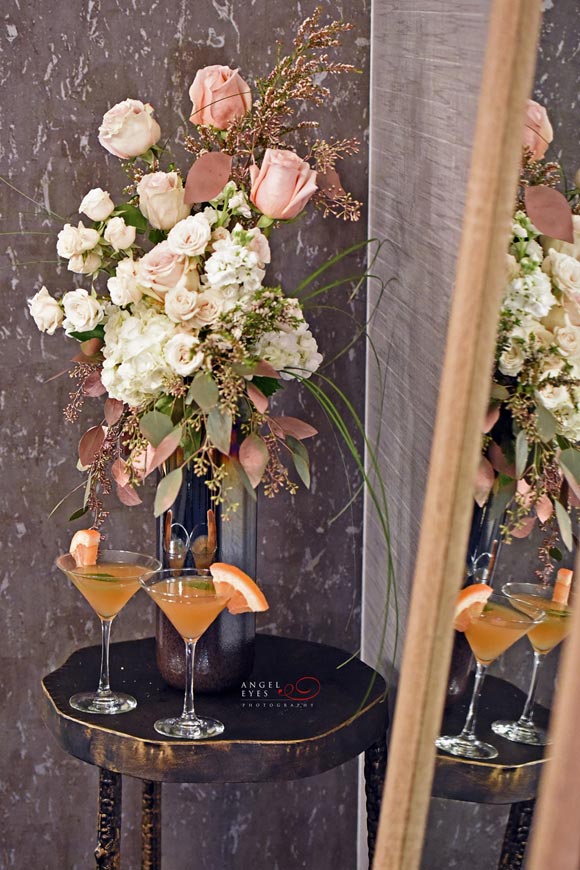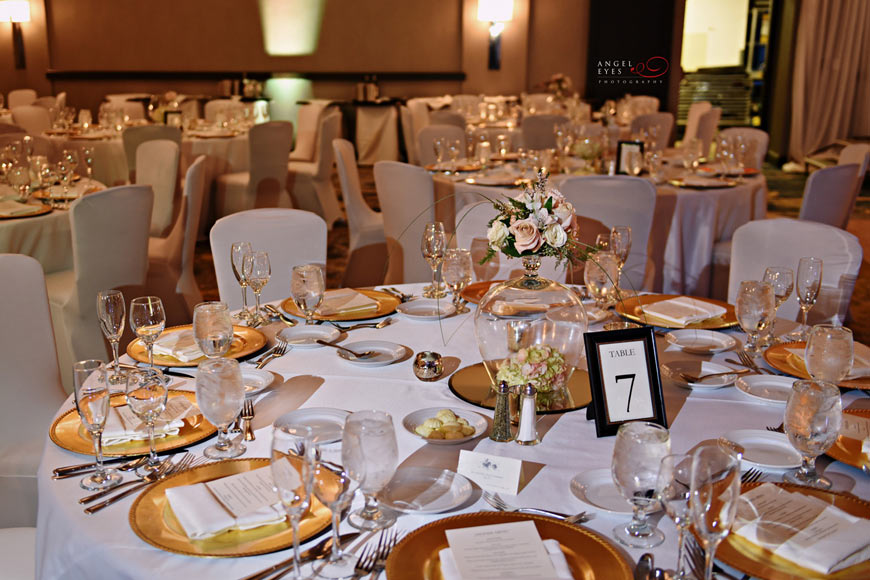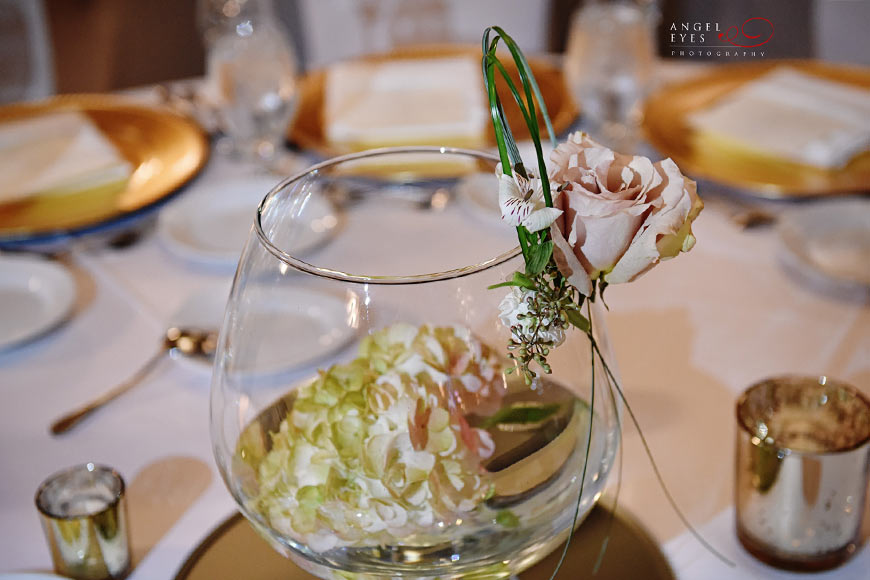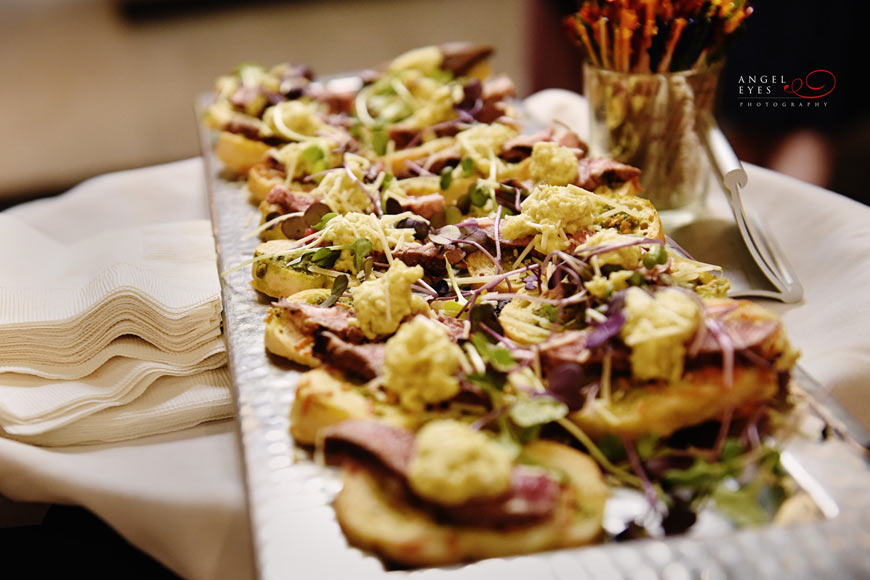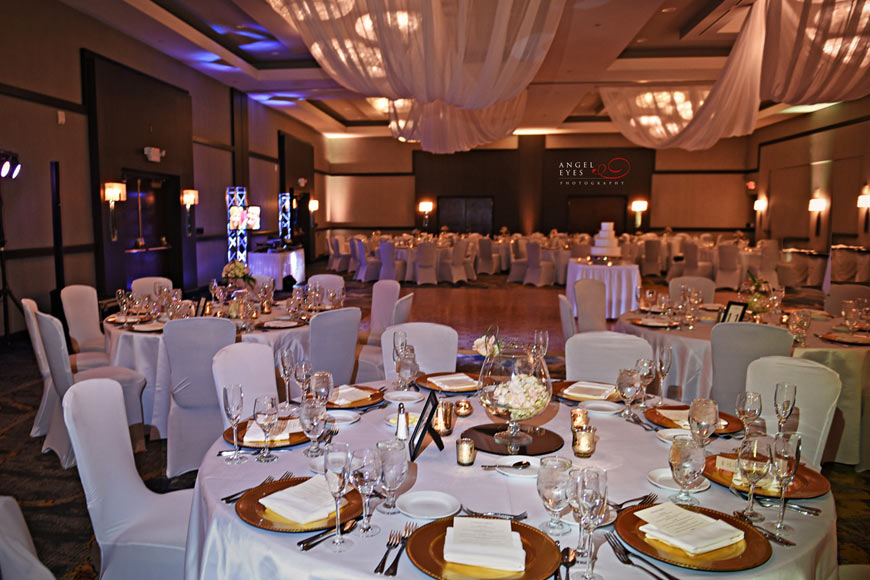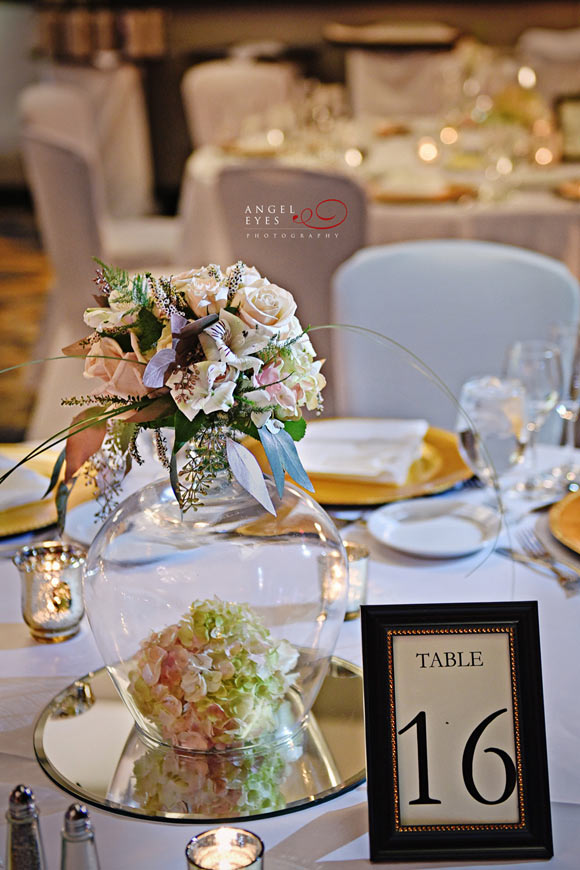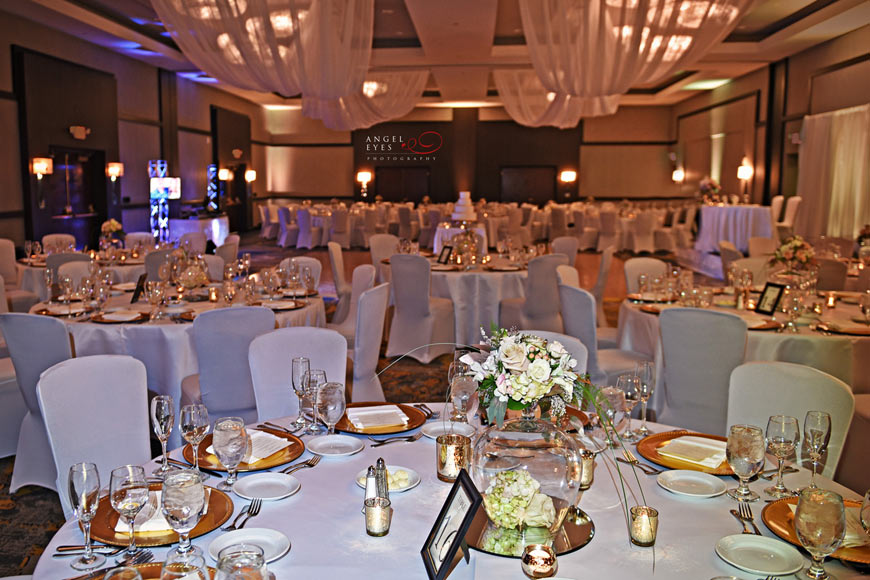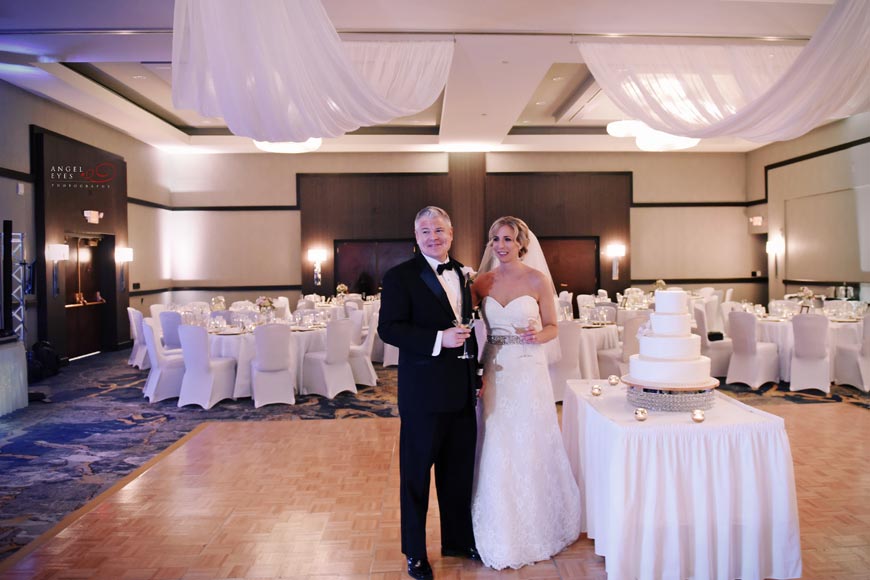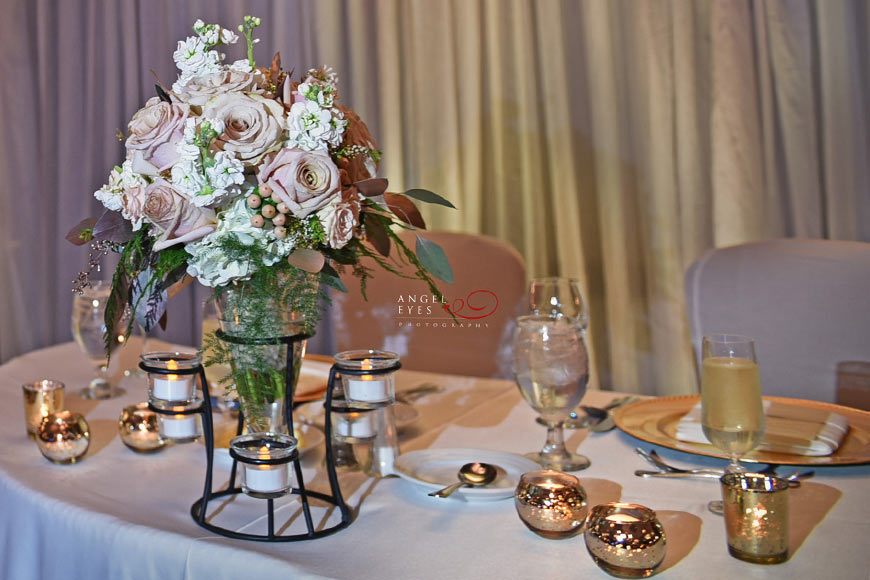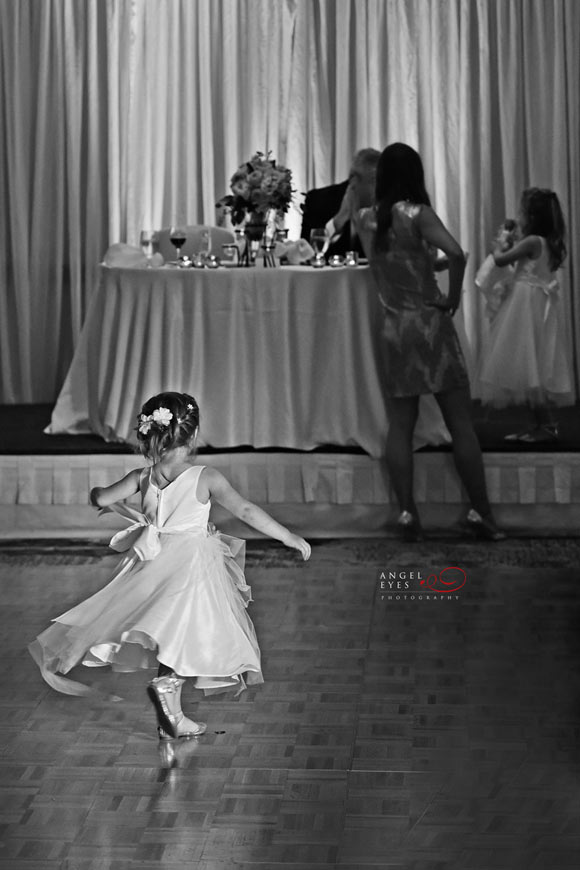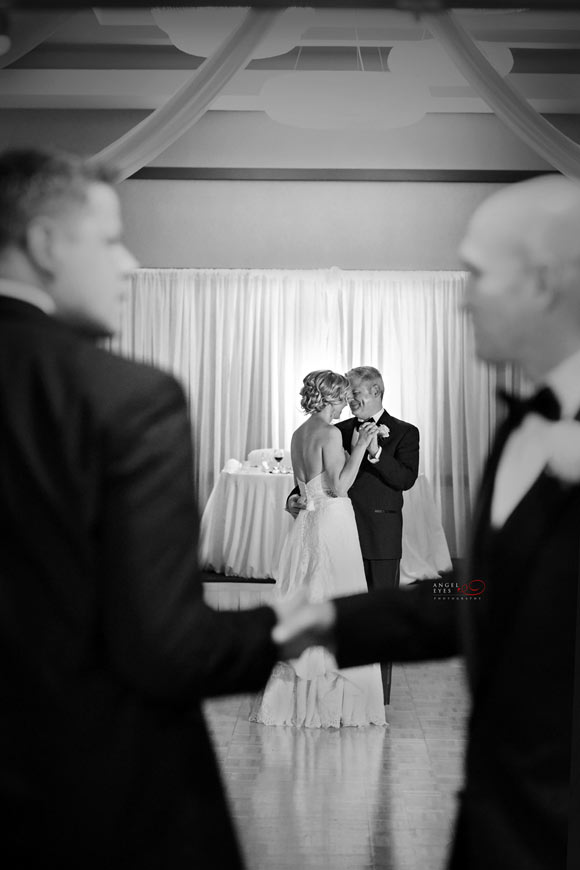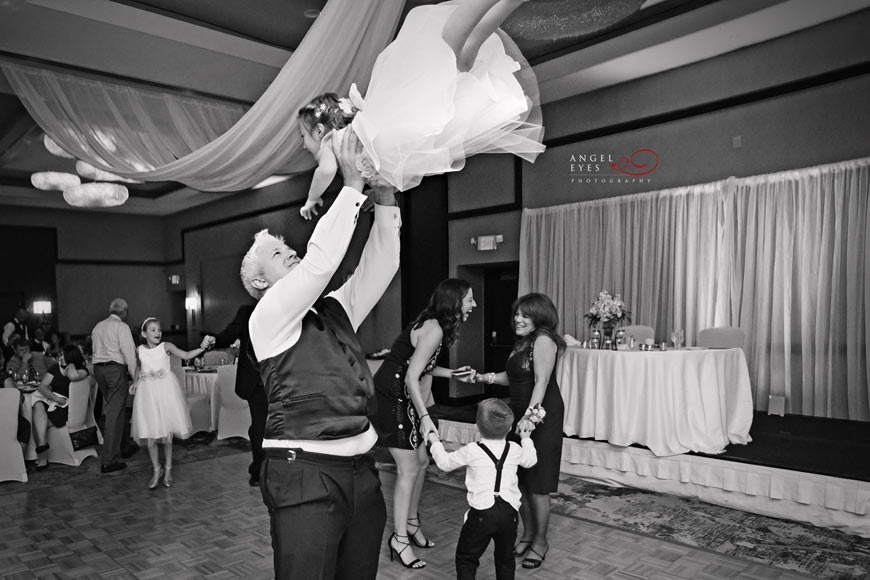 From the Bride…
'Reception Hyatt Regency Could not have done it without their onsite wedding planner Maureen O'Connor. She was fantastic and we received 40 passed specialty drinks, seat covers, and draping for no additional cost. She even got a new vendor for the table cloths because she didn't think they were up to pare.
Food was outstanding, no one waited for a drink and dinner service was really fast. Their meal package was the most bang for your buck-the premier was 5 passed apps, 5 hours of top shelf bar, a starter PLUS soup or salad, 3 entrée options plus a vegetarian option–that was large portions, wedding cake, AND a late night bar with 2 food options. They recently remodeled their lobby and banquet rooms so finishes and lighting are up to date and stylish. Lobby bar was right off the banquet so guests could get a drink before or after the wedding
Dress Veiled by Cha CHa I would never recommend anyone else besides Antionetta, (the owner). She closes the shop down for your appointment and you are the only ones in the boutique-very intimate. She's designed dresses for 20 years so she knows exactly how it'll fit once tailored. She carries unbelievable accessories that offer the finishing touch. She carries different vendors from Europe so you're dress will never look like anyone else's and her veils are handmade. My appointment ran over by 2 hours and she never made me feel rushed or hurried me out of there. She makes you feel beautiful.
Jewelry Rach B Jewlery Contacted Rachel Price just a month before my wedding for custom earrings. I sent her a few images and she came up with 4 prototypes within a few hours. She nailed the design of vintage modern perfectly, and had elements like rose gold and real vintage jewels to use. I contacted her on 8/1 and by 8/3 she had made the earrings, (all while getting ready to go on vacation), and sent them in the mail. She's wonderful!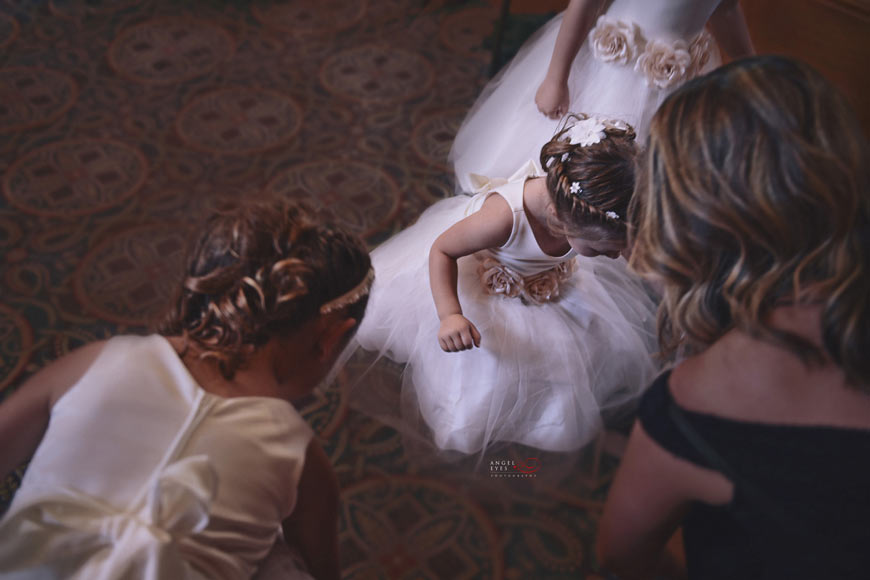 Hair Fusion Salon An intimate salon that'd I've been going to for years. I had Angie McCarthy, (owner) do my hair and she knew scheduling of highlights and cuts that were necessary for the big day. She reserved the whole salon for the bridal party and it felt very casual and fun-not stuffy like a commercial salon. Everyone loved their hair and no one was rushed. It was my dream to get ready there before my wedding, and our make-up artist met us there and was able to set up a station no problem.
Make-Up Emily Van Tassel Make-up Artist She's truly an artist. She did a trial run and it was the BEST I've ever seen my make-up. She had all the ideas-I didn't need to come with any of my own-she knew what to do and thought of things I never would have thought of. Even though I loved my trial I wasn't sure I wanted that style for my wedding. She could read my mind on what to change and did it. She's very professional and could fit many girls in the timeline we had.
Tux Eleganza Tux and Bridal They were very easy to work with the grooms. Some had to send their measurements in and they were fine with that. Father of the groom's measurements were lost but they tailor made it for him in a time crunch. They had great colors and were great colors and were able to give Aaron a champagne colored vest. They also offer shoes.
Flowers Heather Ebl AID Ingenious ideas-she was able to use large vases that the hotel offered so we didn't have to rent our own. She has an eye for color and picked a scheme based off your jewelry, dress color, and bridesmaid dresses. She stays within budget and you receive much more than a store because she works for herself-out of her house. Her ideas were so much more unique than other weddings I've seen before. She has a plethora of materials, (sprayed eucalyptus, baby's breath, organza ribbon), to use in flowers. They were the most gorgeous flowers I've ever seen!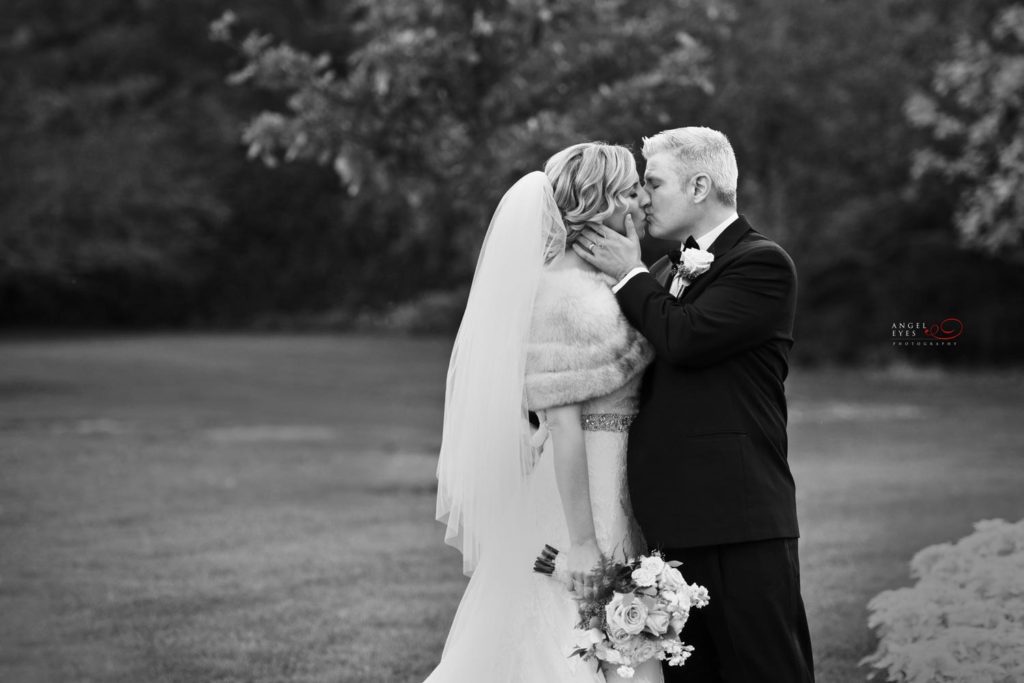 Invitations A-Reliable Printing Cheryl was always available when we came in and emailed us back right away when we were checking proofs and making changes to our invites. She took a more expensive example from Etsy and replicated it for 1/3 of the cost. The invites were some of the most beautiful I've ever seen. She was able to get everything printed within a week before the wedding and even made a custom poster board for our guest table
Cake Oak Mill Bakery Basia was very patient and organized. She was great with us and has a designers eye when picking the cake. She knew which cake flavors make the best combos and she was able to make a beautiful cake within our hotel meal plan budget. She took different parts of 3 different cakes to add them together to make the look we wanted. Surprising flavors were available, (such as lemon and poppy seed cakes), within the standard cake package
Pianist Ron Harris Music Group Ron could sing any song I gave him to test out for the piano tune. He knows EVERY song there is and had great ideas for which ones could be played during a cocktail hour and which ones were better suited for during the reception/dinner.
DJ Ready Set Dance! I worked with the president Tim Kozak. Such a nice guy and they have 3 different DJ packages that include color changing lights and TV's that played videos of photos of Aaron and I growing up. Tim met me onsite at the venue to make the perfect uplight color for me. Mike, his partner, was the DJ and had A LOT of energy and was a great presenter when the wedding party was entering the banquet room
Church St. Petronille Catholic Church Father Milota. He was a last minute change because the priest we originally had could not make it back for our wedding. Fr. Milota was the new pastor and we were his 1st wedding. He's so kind and was a great surprise that he'd be officiating.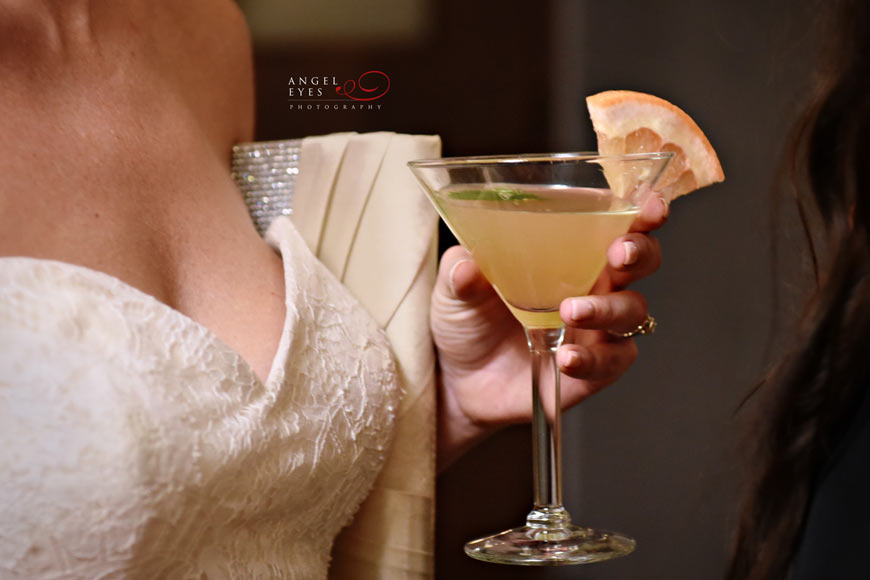 My seamstress Mary Burlingame Alterations-she also provides the mink stole I wore! She's truly an artist and completely re-constructed my dress to make it fit. It would not have looked as good without her.
My favorite wedding related purchase: It's a tie between my belt and the earrings I wore with my dress. The earrings were the perfect complement-and made just for me, and the belt MADE the dress.
My Favorite Wedding Memory: Seeing Aaron so emotional when he hugged my dad as he gave me away-and when I saw him standing at the aisle waiting for me
Funny Moments: When we kissed for too long at the altar and the priest told us to stop! '