Kristin and Tom Wedding ceremony at Holy Family Church in Inverness, [Palatine Illinois wedding planning]-
Kristin and Tom's wedding had it all…a  happy and cooperative Bridal party, gorgeous Bride and Groom , amazing attention to detail …and plenty of bling 🙂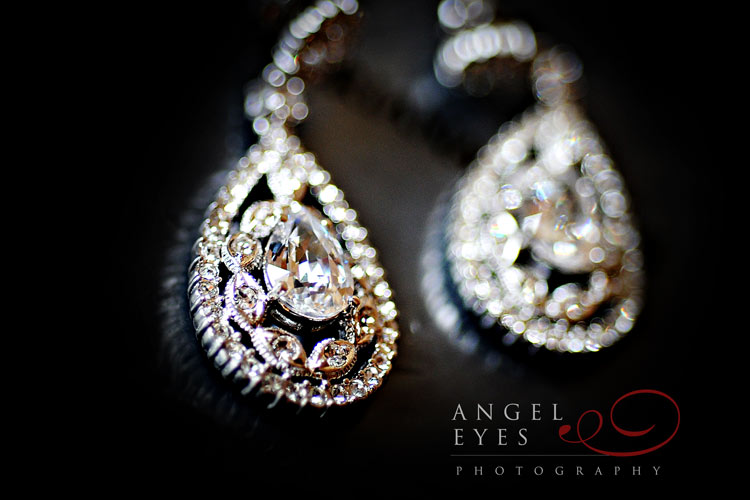 Kristin designed her shoes on line at Nina Shoes.
Her belt for the party.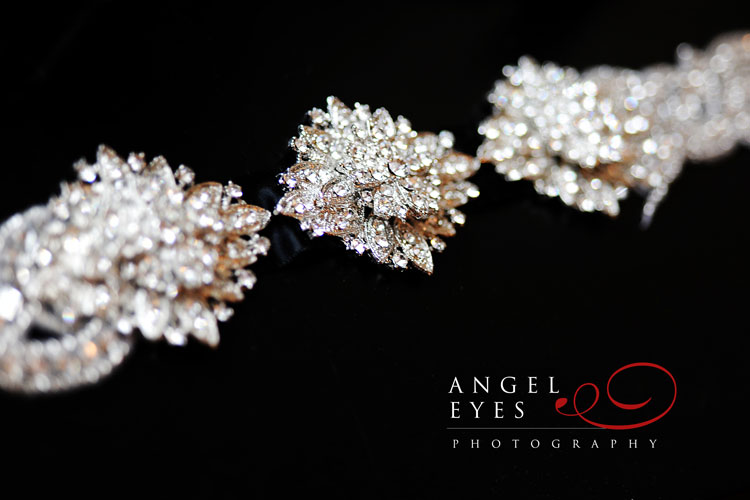 Lace from her Grandmother's dress (something borrowed) and her birthstone (something blue) Kristin had this wrapped around her bouqet.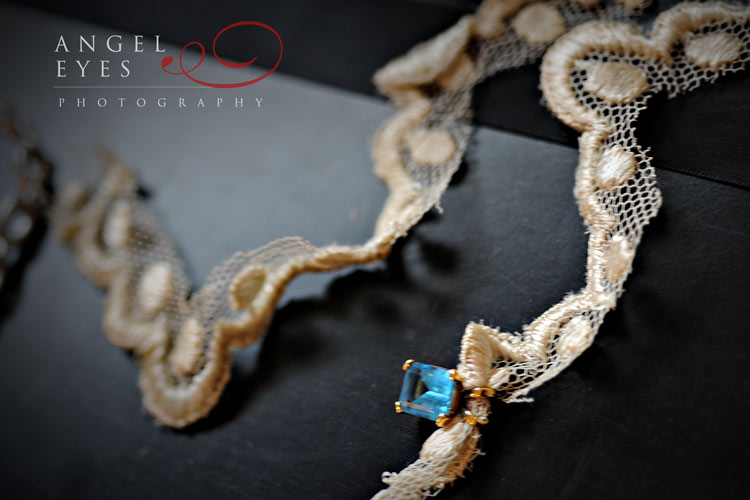 Hair bling.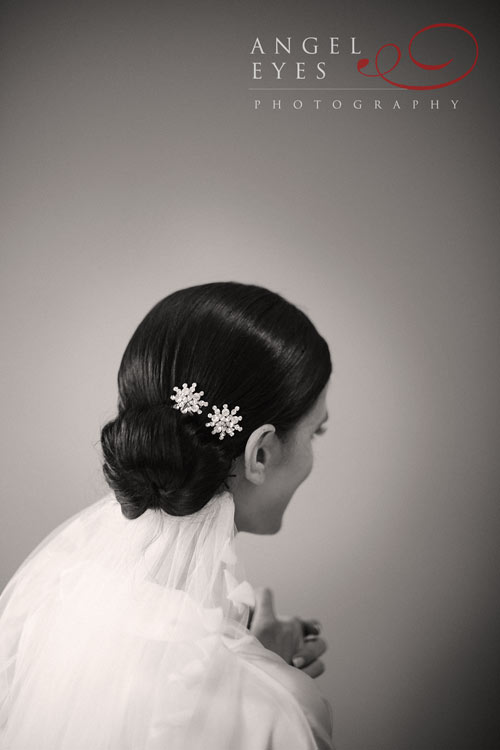 Back of the dress with veil detail.
Gorgeous sisters 🙂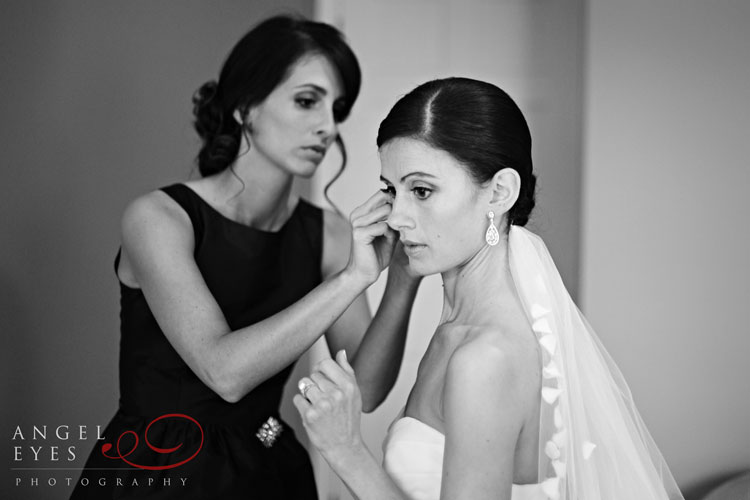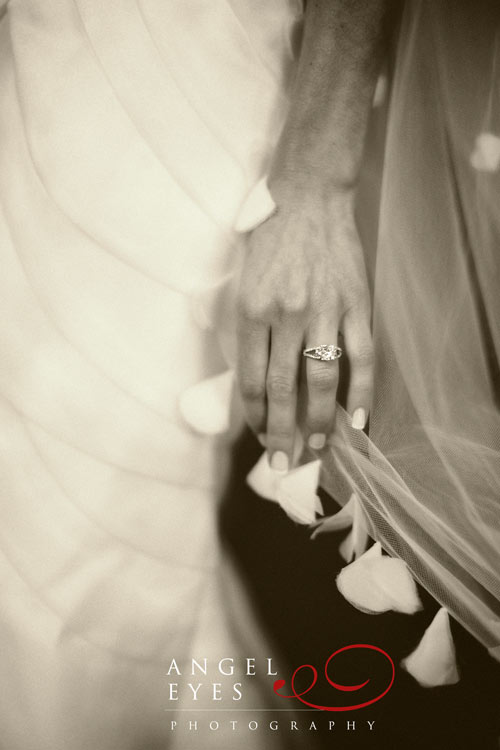 As some of you might know, I have a slight obsession with long veils, but I have never seen a veil like this. It was just gorgeous lined with petals.  The veil was a gift from the Groom's Mom.
Wedding dress and veil  purchased from Priscilla's of Boston in Oakbrook.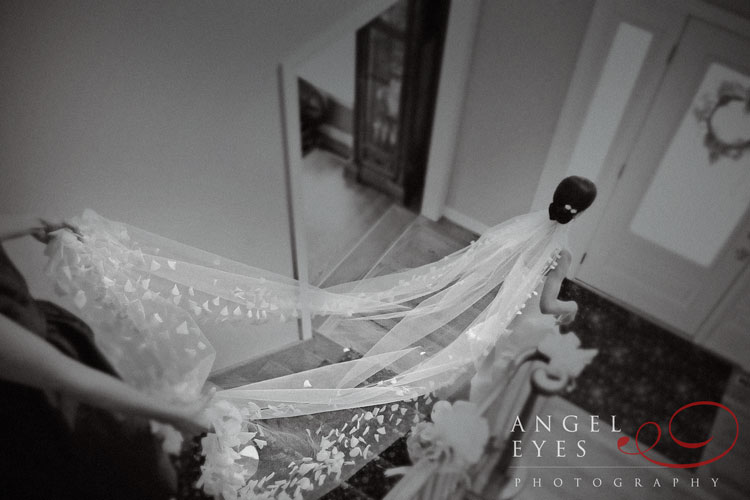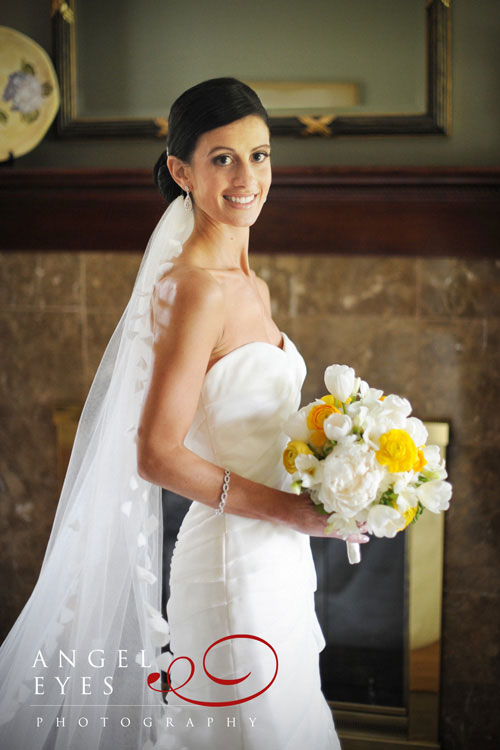 Flowers by Grattoni.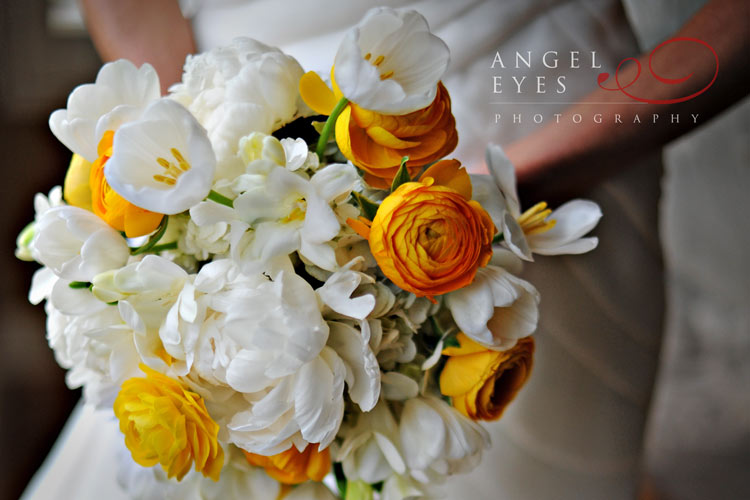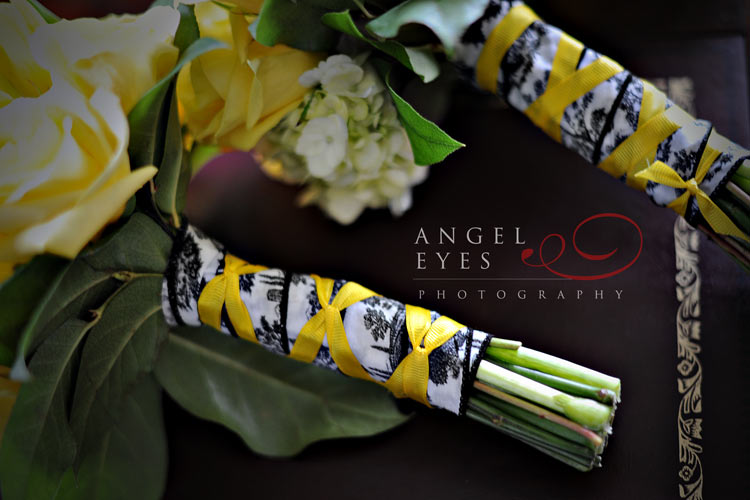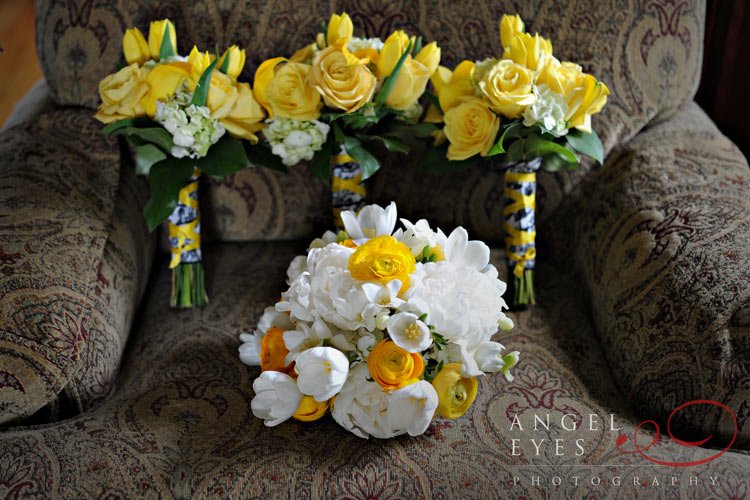 All of them gorgeous, inside and out  🙂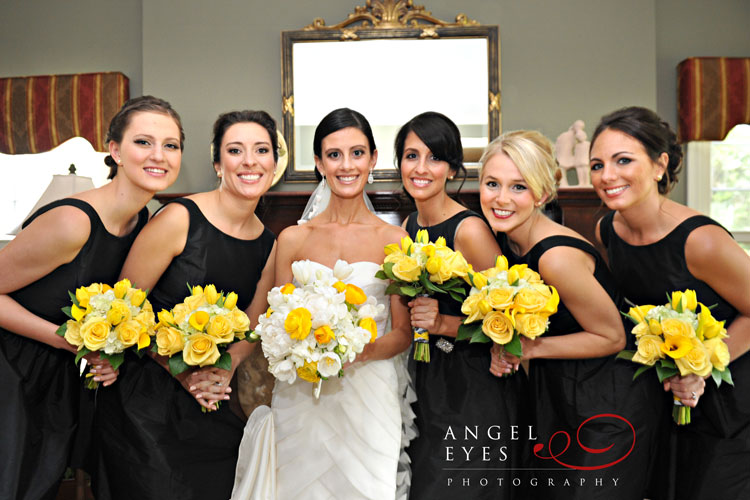 Bridesmaid's  tattoo.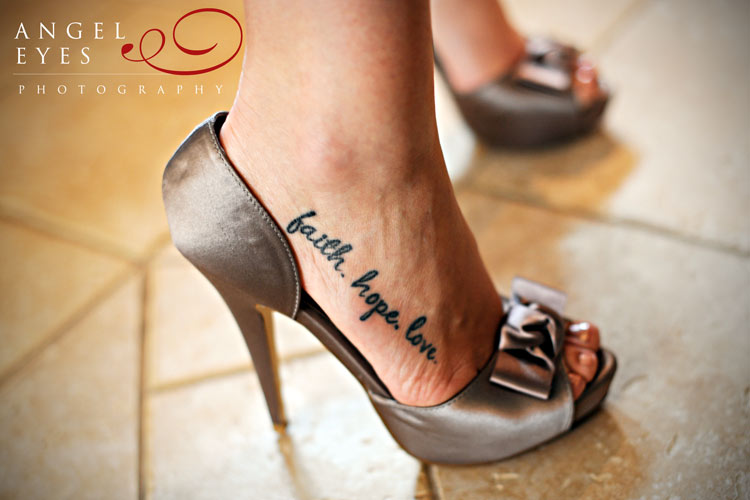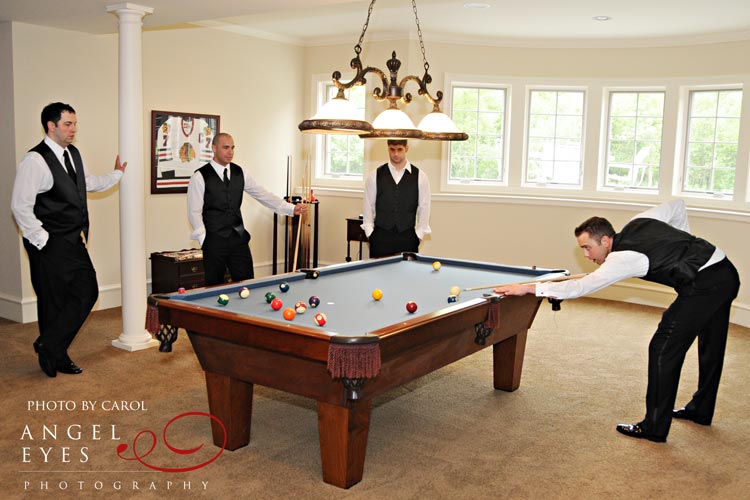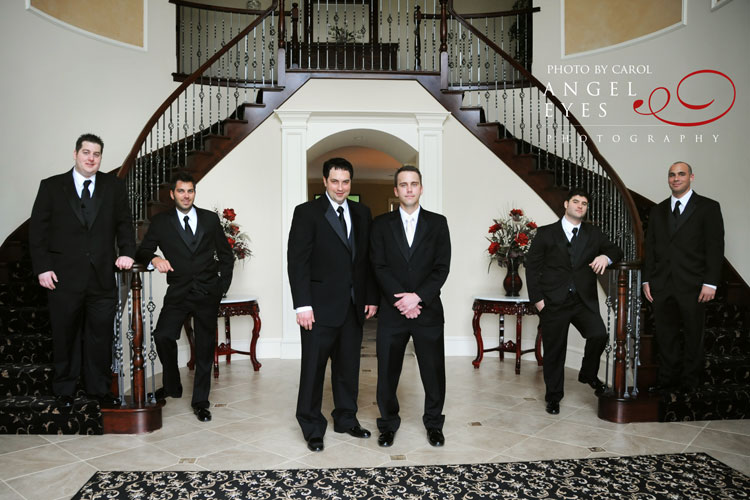 The handsome groom waiting for the ceremony to start.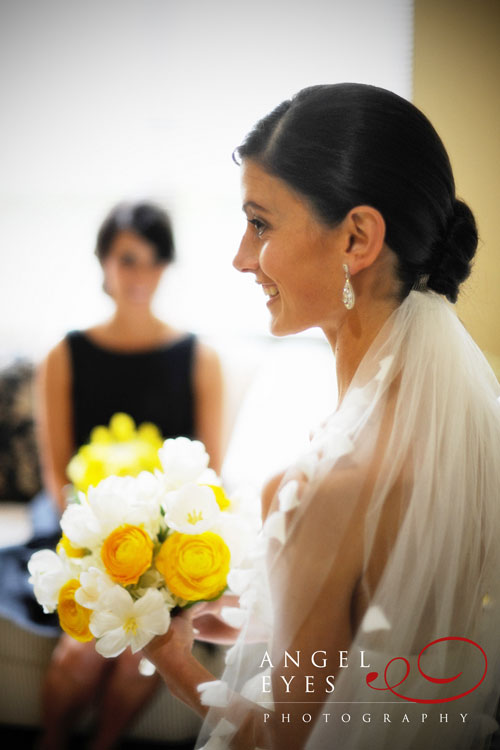 Bridesmaids doing push-ups right before the ceremony to get their energy levels up. If I remember correctly one of them was 5 months pregnant!!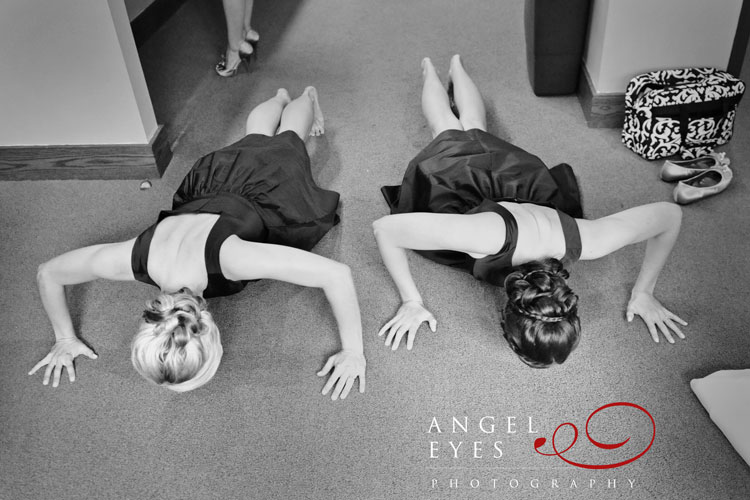 Minutes before the ceremony.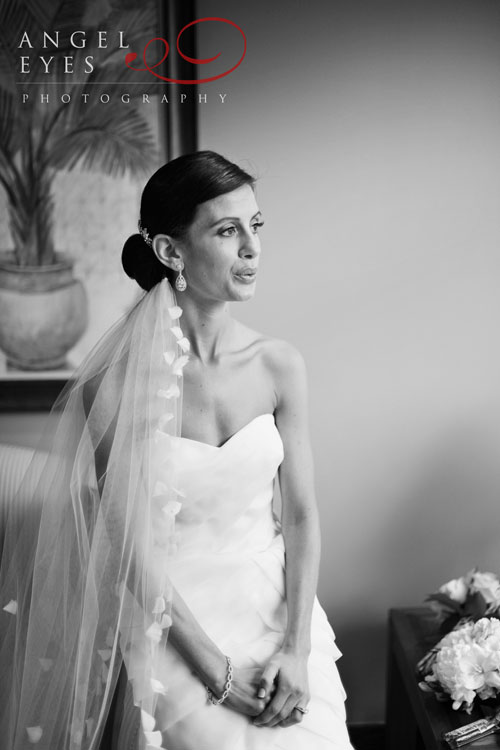 Holy Family Catholic Church, Inverness/Palatine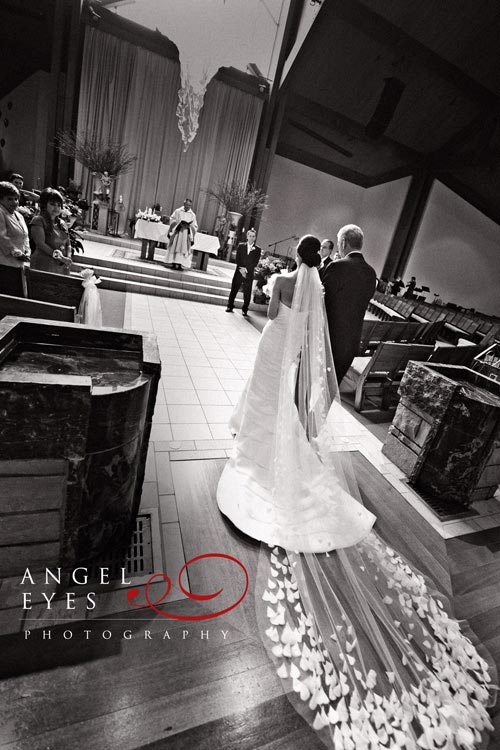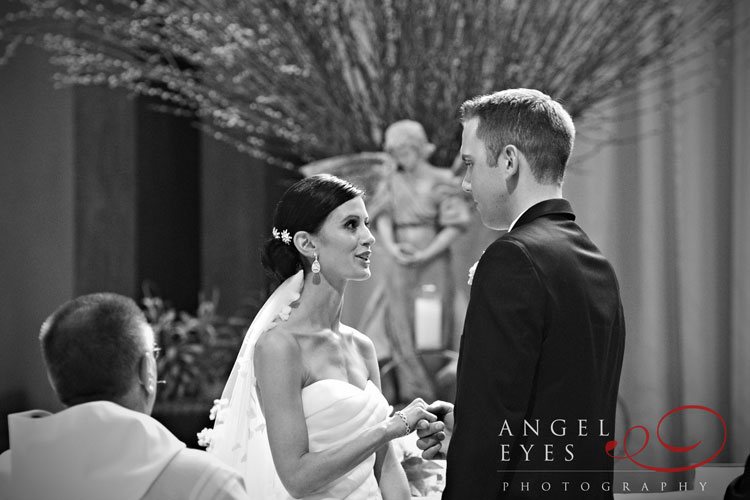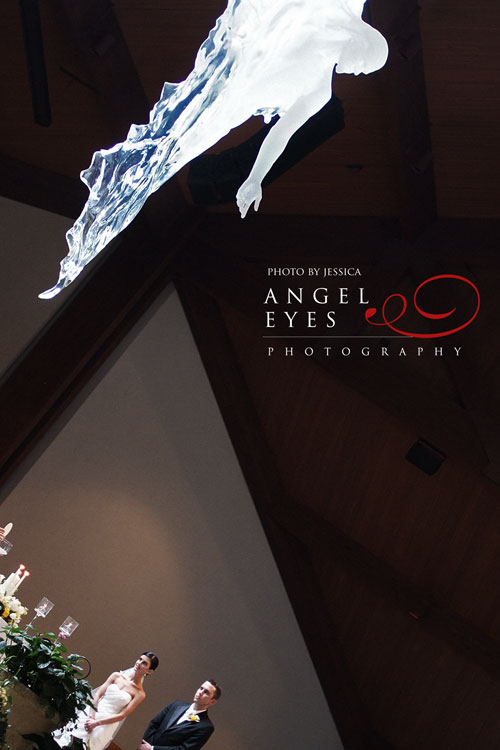 From Kristin…
*Wedding dress and my gorgeous veil were purchased from Priscilla's of Boston in Oakbrook; wedding dress was part of the Vineyard Collection, veil was part of the Melissa Sweet collection.  It has since closed down, but I bought the dress, and fell in love with it, 2 days  after we got engaged almost a year and a half ago!
*The veil I fell in love with  right away too, but it was pretty expensive so we kept looking around, then Tom's mom,  surprised me and bought it for me a few months after I bought my dress!  I had a great experience with Priscilla's of Boston, but as I said all of the  stores have since closed down!
*Flowers were done by neighbor in the suburb of Hoffman Estates, Joyce Grattoni, she owns her own business called Flowers by Grattoni. She works out of her home. She is absolutely wonderful to work with and extremely hard working and sweet.  She was always  there to answer questions for my mom and I and did a great job decorating the church, traveling down to the city to decorate our venue, and returning to clean up the flowers after our ceremony in the suburbs!  I cannot say enough good things about her!
* I designed my wedding shoes on Ninashoes.com to match with the black bridesmaid dresses!
* Bridesmaid dresses were part of the Alfred Sung collection!  We ended up buying them at House of Brides Couture in downtown Chicago.
* Grooms got tuxes from Formally Modern Tuxedo in Schaumburg! That place is awesome!
*We got married at Holy Family Catholic Church.  This has been my church since I was a little girl and could not have pictured getting married anywhere else. It has a very special meaning to me and is located in Palatine which is where Tom and I live now 🙂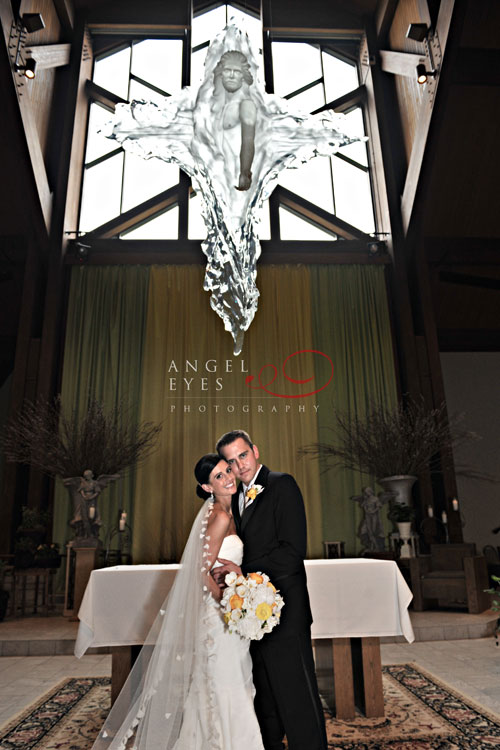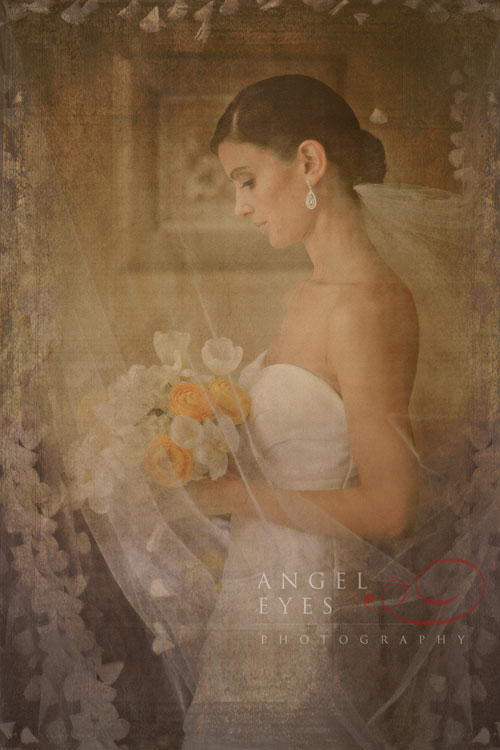 The reception was at Fulton's on the River.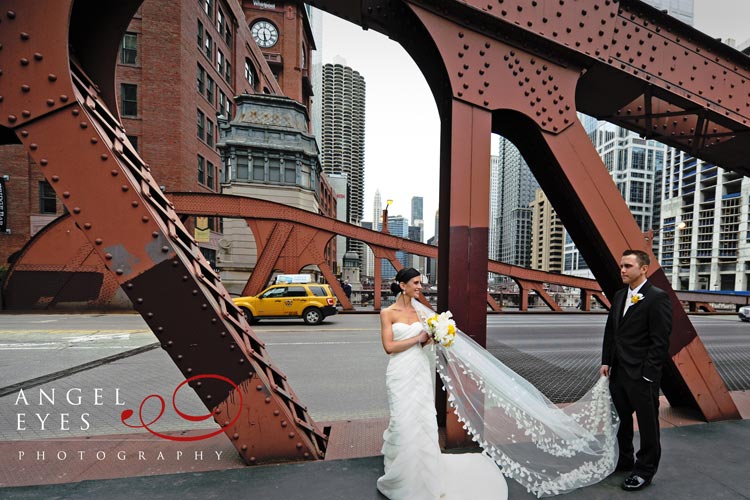 LOVE!
Lots more coming in part two check back soon!