Palmer House Hilton wedding planning | Holy Family Chicago Church | Theresa & Mark
 What a beautiful wedding this was! From the Church to the venue it was all stunning, And of course the beautiful Bride in a gorgeous dress didn't hurt at all. Dress from the House of Brides.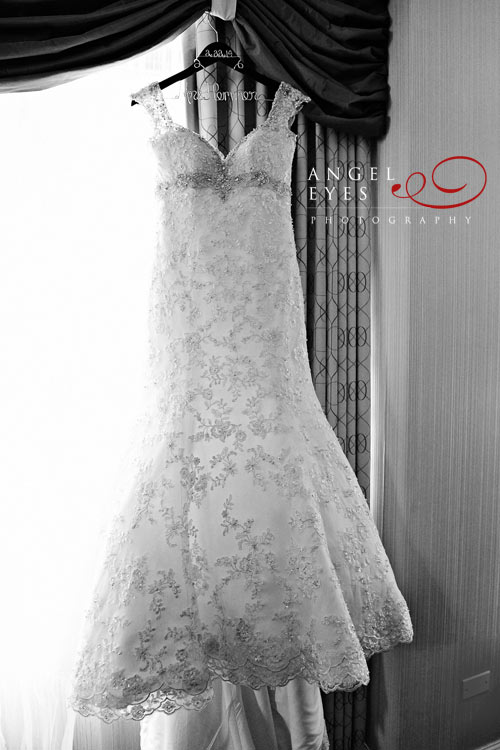 Flowers: Blossom Boys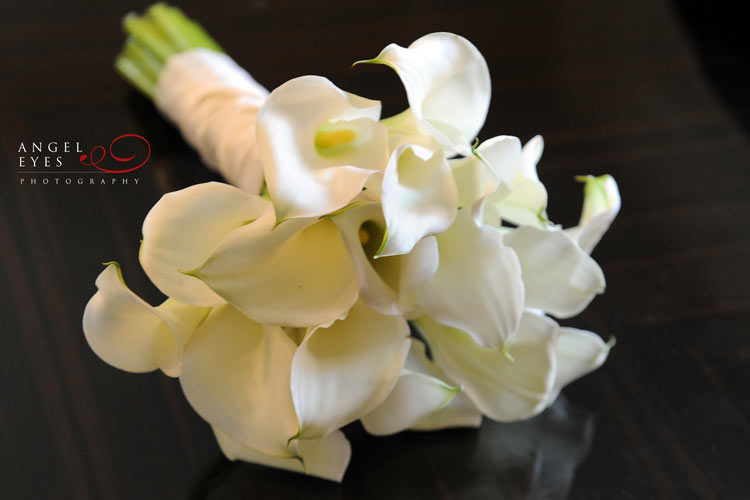 She was so cute! She showed me her flowers, but would not put them down!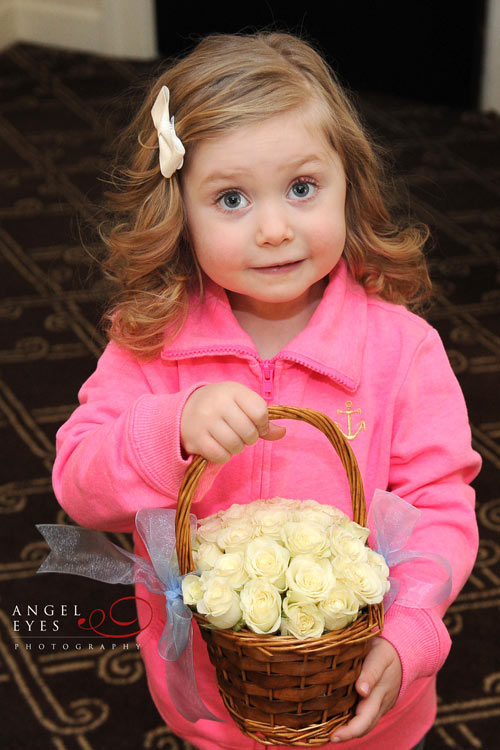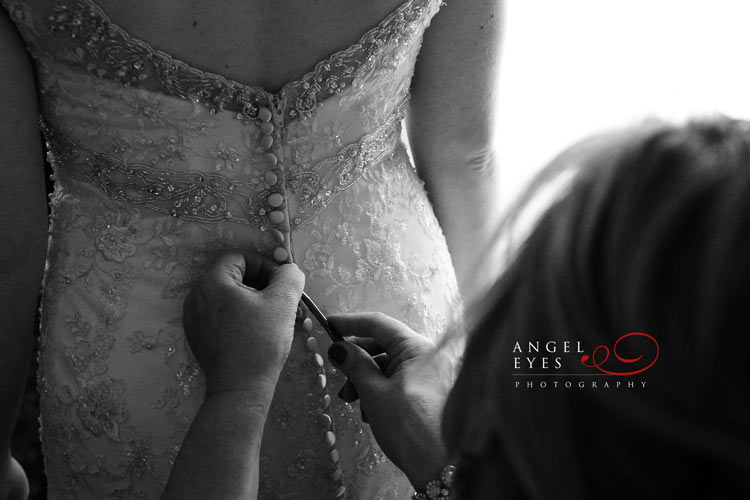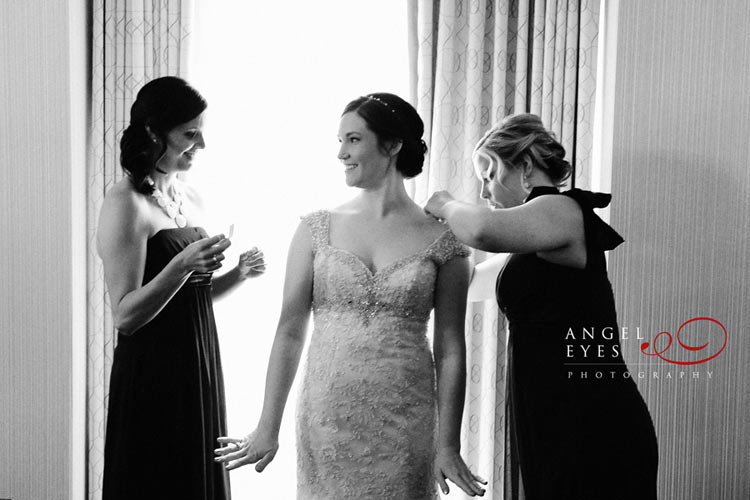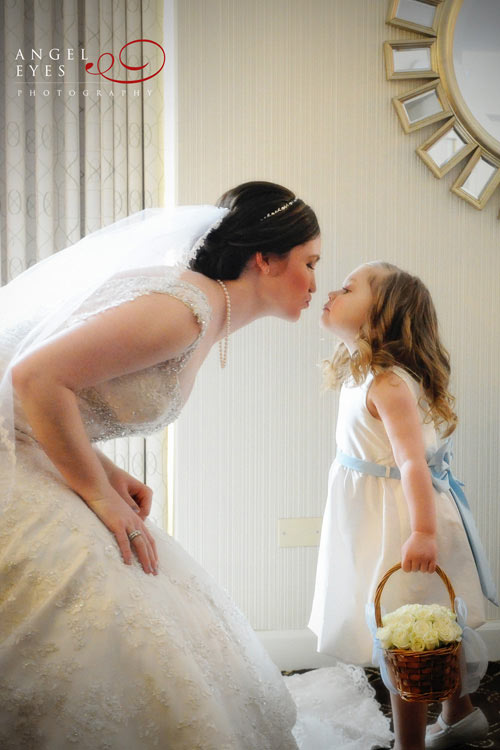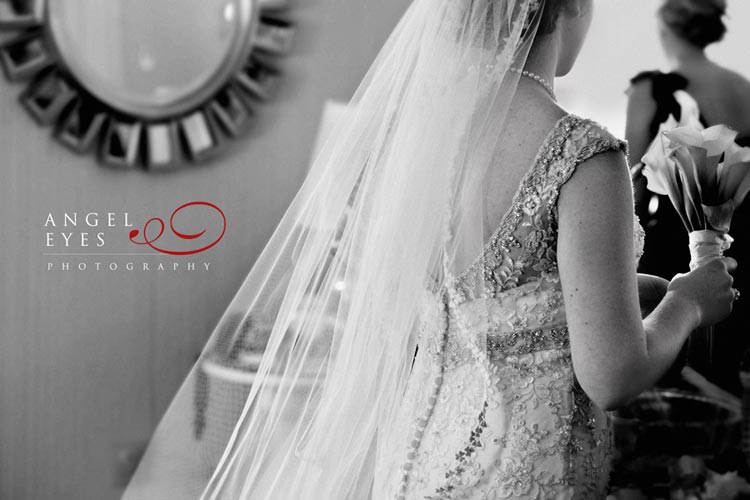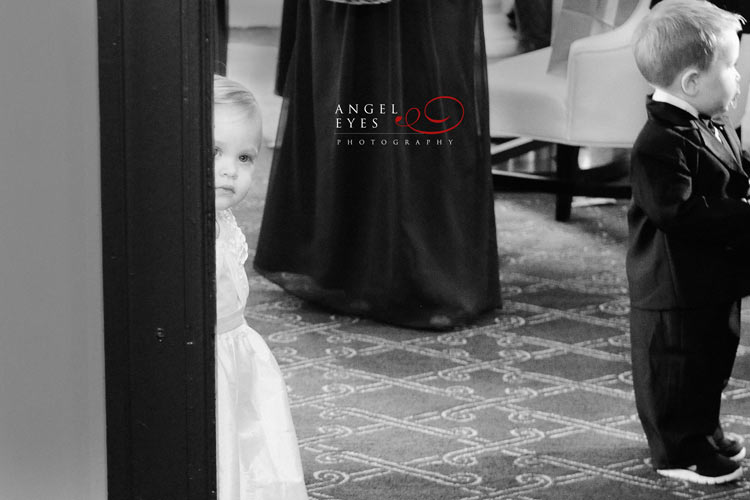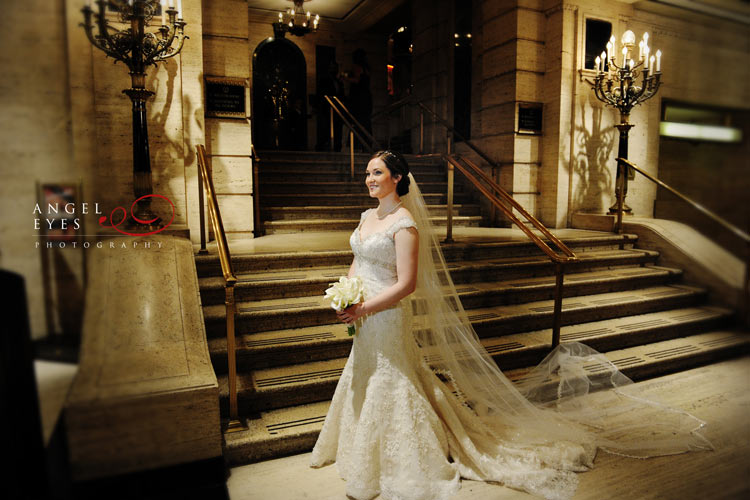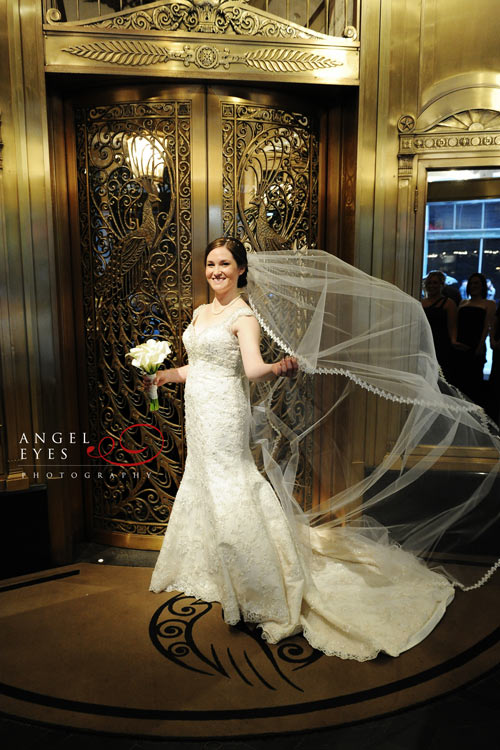 Carol took some great photos of the men.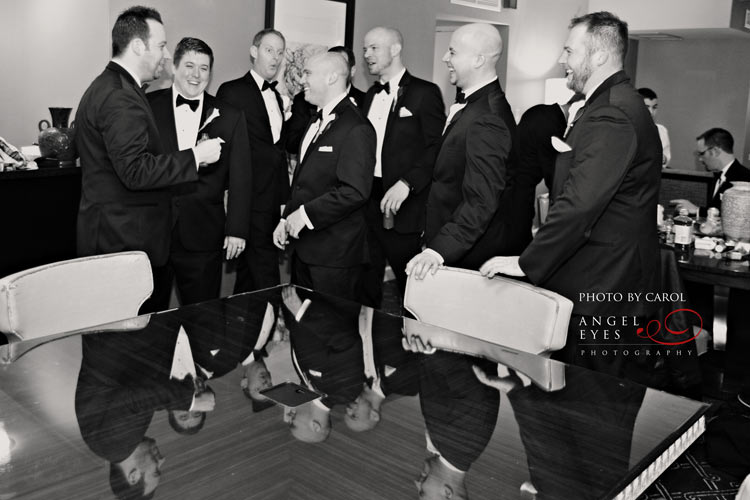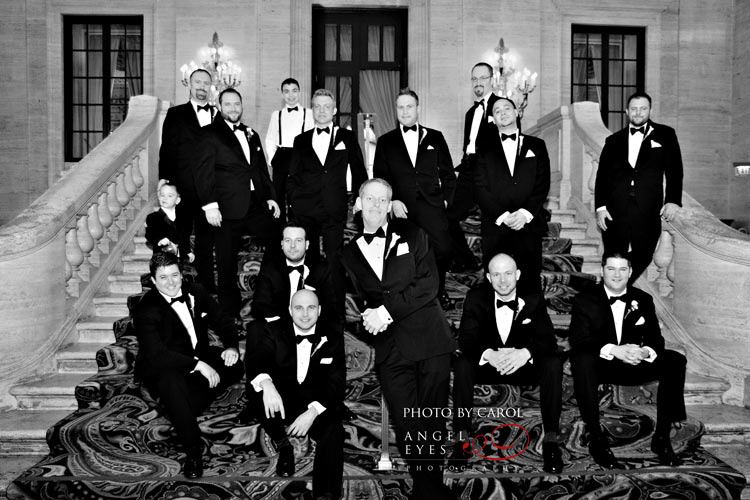 Church: Holy Family in Chicago.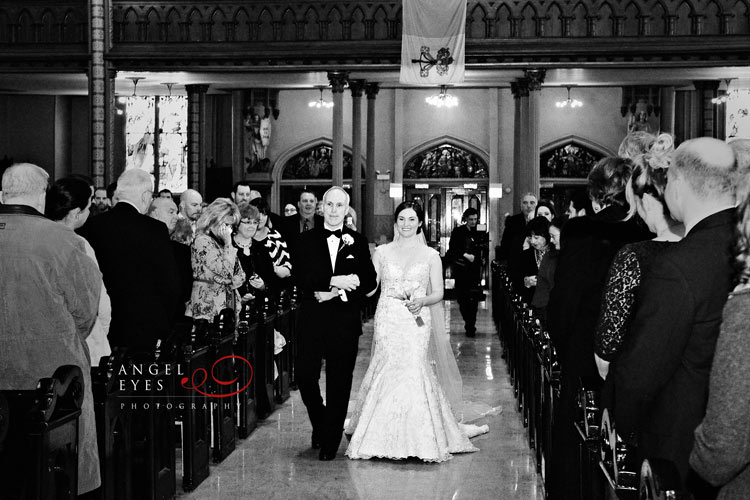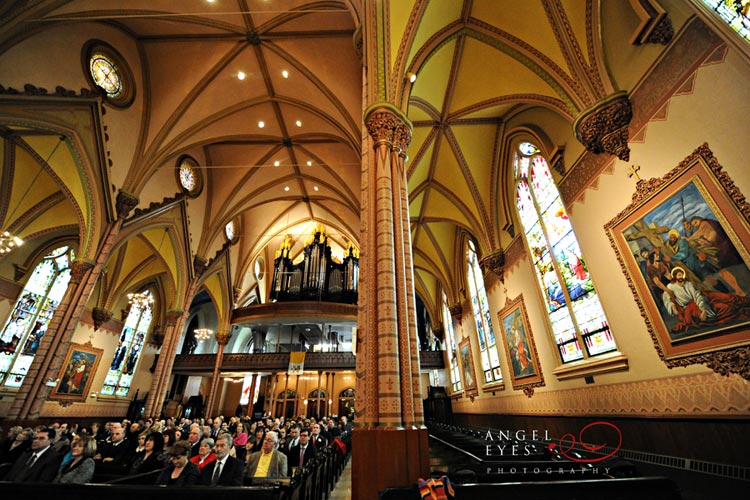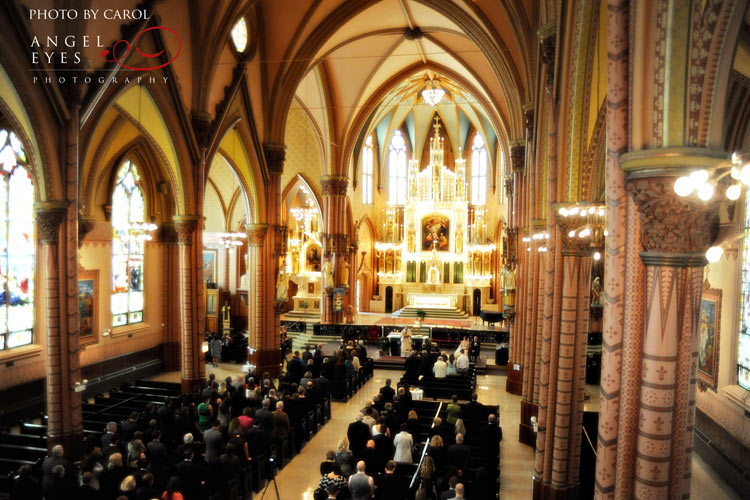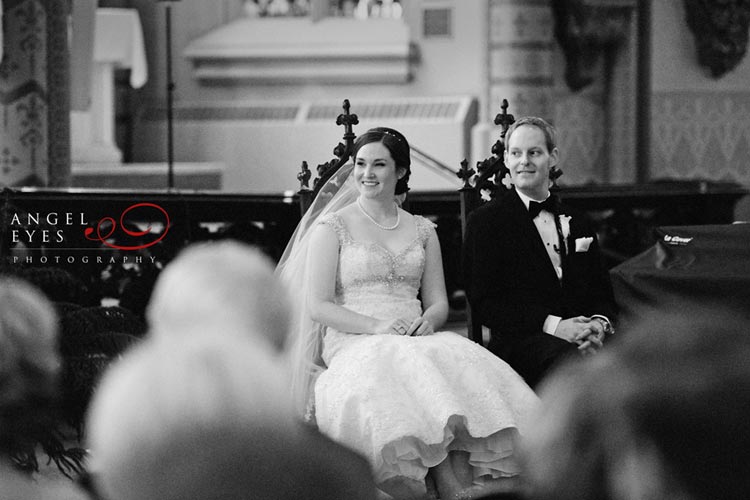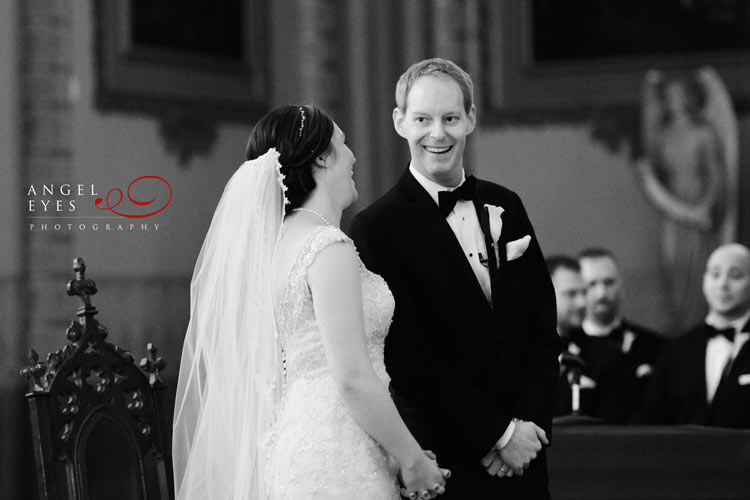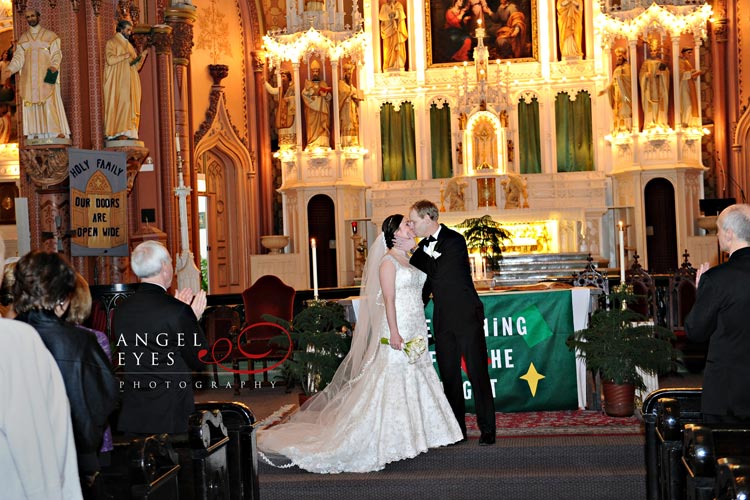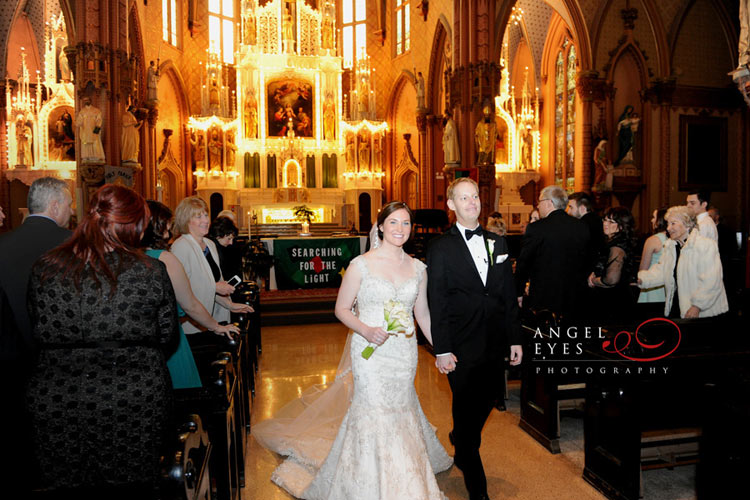 Venue: Palmer House Hilton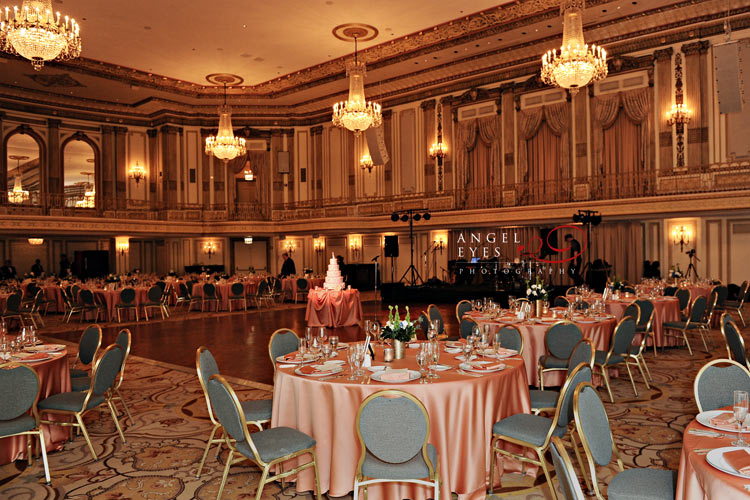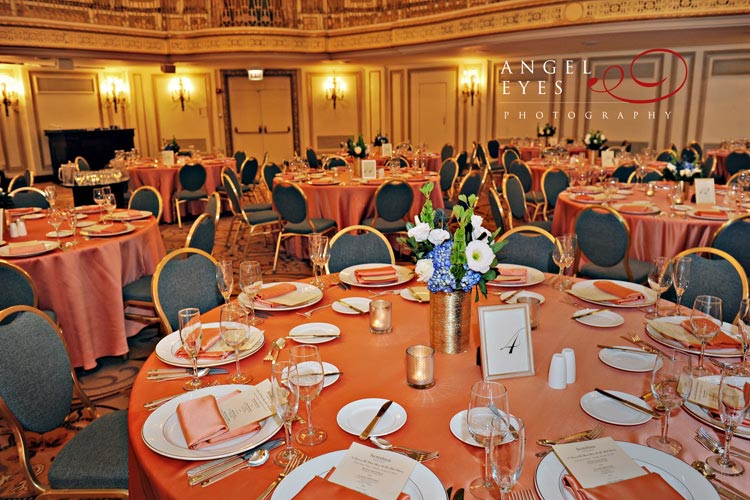 Flowers: Blossom Boys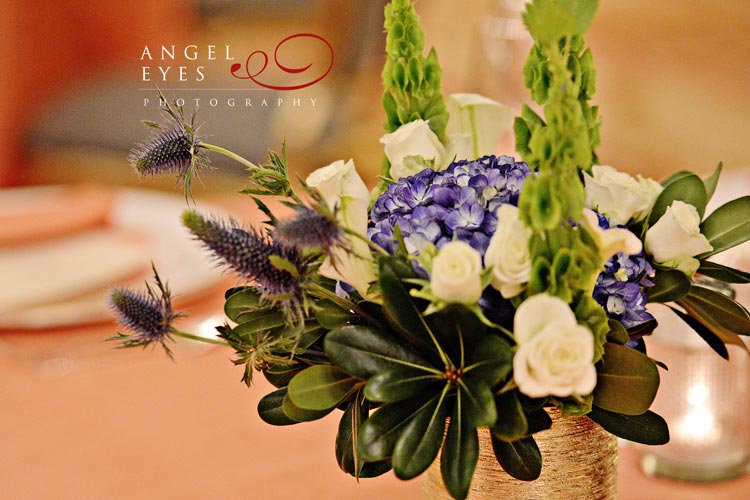 Bag Pipes: Shannon Rovers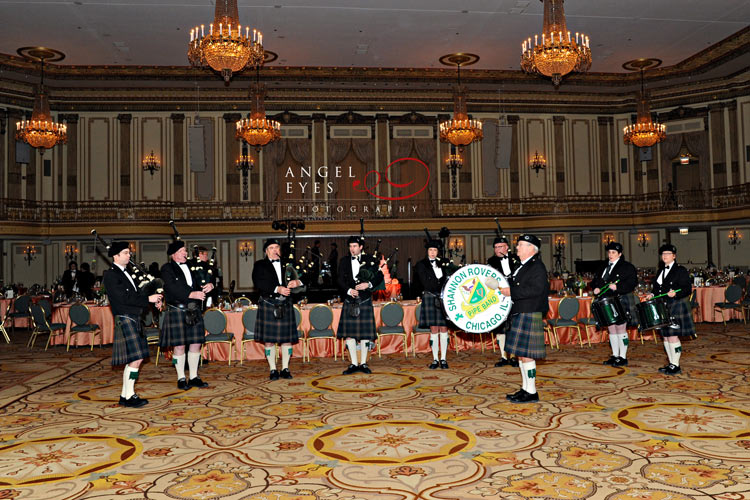 Probably my favorite dress bustling photo ever!!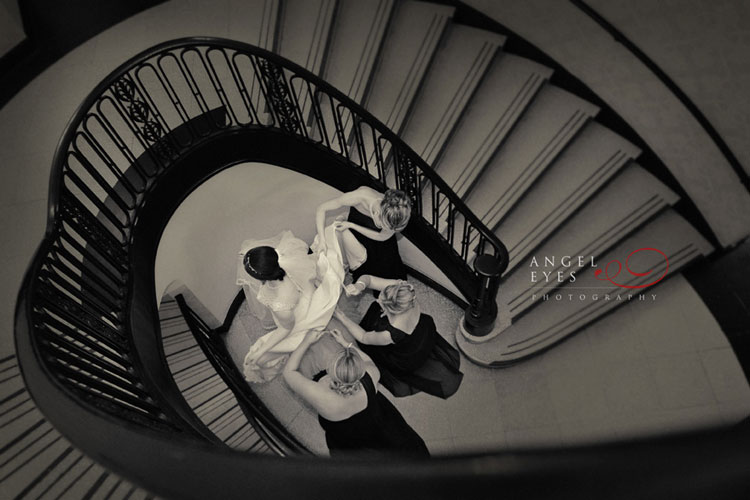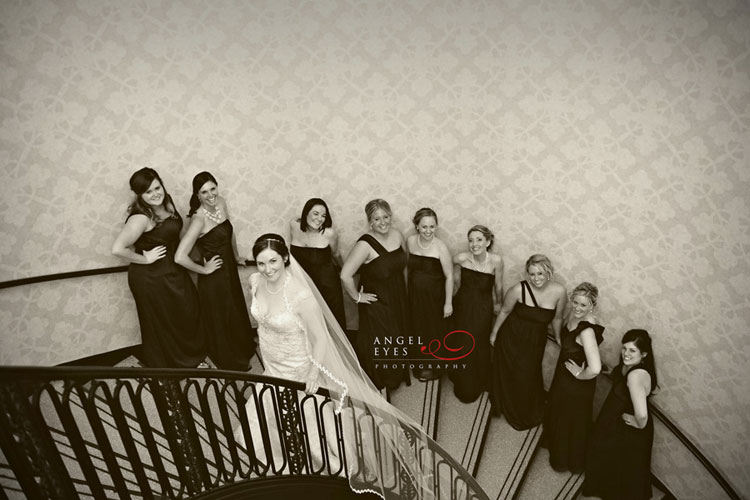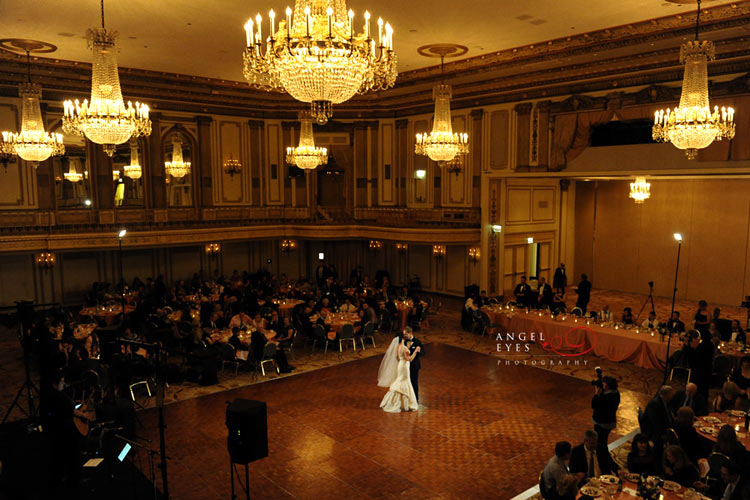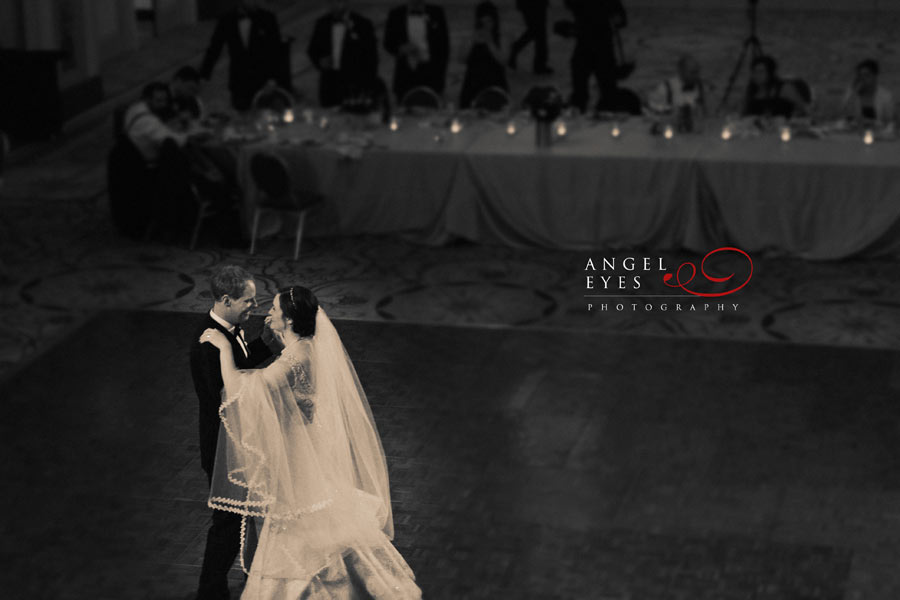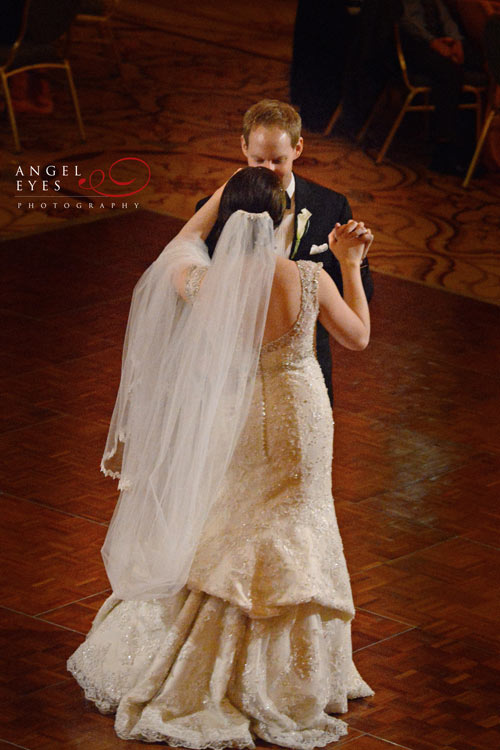 Band: Rendition, they were so much fun, highly recommend them!!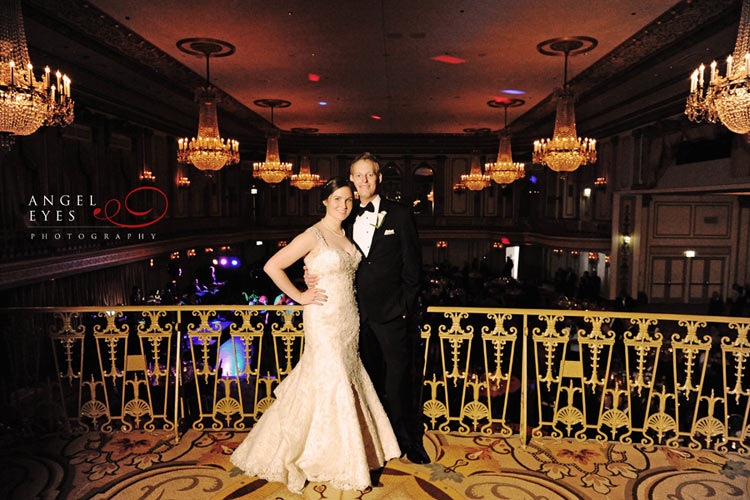 Love this one!!!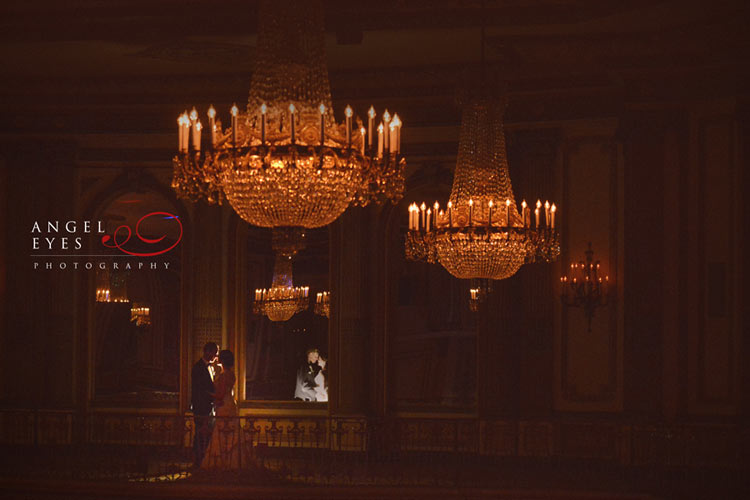 From the Bride…
"Venue: Palmer House Hilton-Jane Himmel was phenomenal! She took care of absolutely everything and made the planning seem so effortless.  Plus you can't go wrong with such a beautiful venue which served awesome food-and not just good food for a wedding. My husband is a chef and hard to please but he was even impressed.
Church: Holy Family. Beautiful church which survived the Chicago Fire.
Band: Rendition-they were amazing and really helped make the reception so much fun!  Eric is so energetic, engaging and does a great job of getting people onto the dance floor.
Veil: My mom's! She made it with my grandma | Shoes: Nina- so glad I went with comfy flats!
Flowers: Blossom Boys-they're so creative and really easy to work with!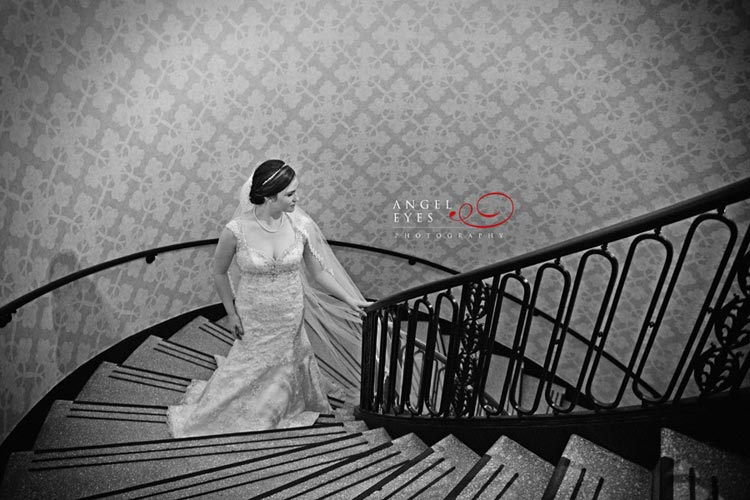 Hair: Jason at Art and Science Lincoln Park. Jason has been doing my hair for 6 years. He is awesome!! I completely trust him to always make me look good. People would ask what I was doing with my hair for the wedding and I would tell them: Jason hasn't decided yet. I told him to do whatever and ended up with beautiful hair.
Make up: Holly Carey @Holly Carey Beauty. Holly does a great job!  I didn't feel like another person when I looked in the mirror.
Flower Girl: Nordstrom
Church Music: The William Ferris Chorale- The music was breathtaking!
Cake: Palmer House Pastry chef. Many people told me it was the best wedding cake they've ever had!
Jewelry: I wore my mom's pearls as my Something Borrowed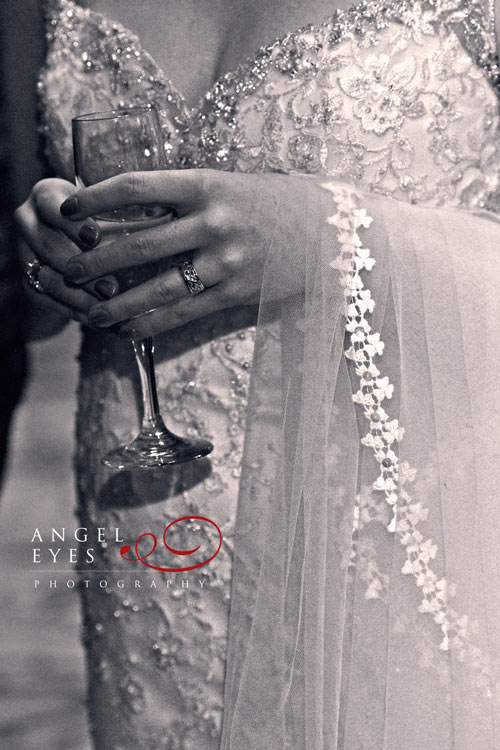 My favorite purchase was my dress! I absolutely loved it. It was different than what I thought I would end up with but just perfect for me. It also goes to show you don't have to spend a ton of money to have a great dress!
They're were so many great memories but I loved walking down the aisle and seeing my husband, on the alter and the look he had on his face, waiting for me.
I really wouldn't have done anything different. The day was exactly what I wanted it to be and more.
My only advice to brides is to remember what is important on your wedding day: you are marrying the love of your life and best friend. After Mark was diagnosed with cancer and having to post pone our wedding and taking care of him during chemo, it really put what was important into perspective. I honestly just cared about getting married. I didn't come up with crazy timelines with the day planned to the minute. I didn't even care what jewelry or shoes my bridesmaid wore, how and where they did they their make up and hair was up to them. It wasn't  worth the stress because I learned there are way more important things in life. Like marrying my cancer free husband."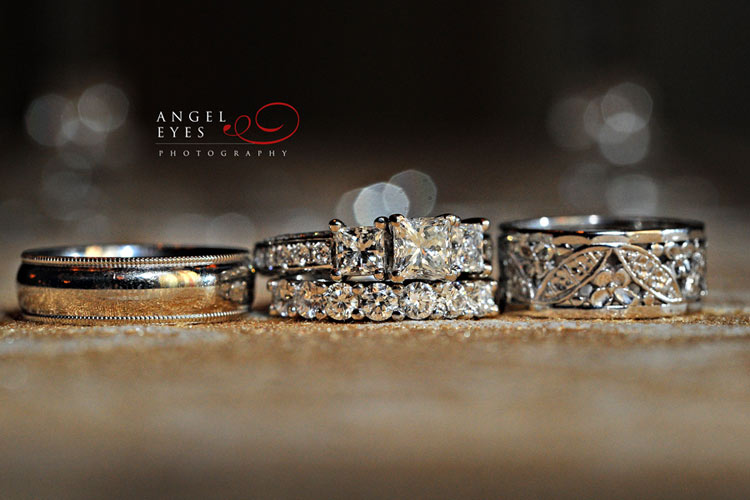 Clikety likey on FB 🙂